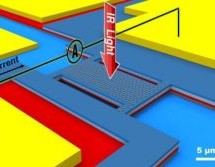 Now you can use your smartphone to check how clean the air is, measure the freshness of food or even the level of your blood sugar. This has never been so easy. All credit goes to the new spectrometer sensor which is developed at the Eindhoven University of Technology and can be easily attached to a mobile phone. The little sensor is just as precise as the normal tabletop models used in scientific labs. The ...
Read more

›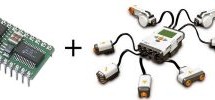 This is a guide to using the motors and sensors from the LEGO NXT set with a Parallax Basic Stamp II or BS2. However, rather than just providing schematics and sample code for the BS2, I'll be providing some theory on how the sensors work as well. This way, someone using an arduino or other microcontroller should find this guide at least somewhat helpful. My two main sources of information areTh ...
Read more

›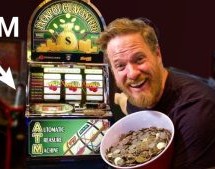 Have you ever wished that slot machines dispensed money as easily as an ATM? Well so did [Scotty Allen] from Strange Parts, so in collaboration with his friend [Matt] decided to combine the two. After a four-month journey fraught with magic smoke and frustration, they managed to build a fully functional ATM slot machine. The basic idea is that you insert your card and enter your pin like on a normal AT ...
Read more

›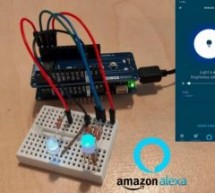 Arduino enthusiasts looking for a new project to keep them busy this weekend might be interested in how to use the Arduino IoT Cloud and Amazon Alexa to interact with your sensors. A new project published this month to the Hackster.io website provides a great tutorial on how you can combine Arduino and Alexa together to create a wide variety of different applications. "In this tutorial we are going to use A ...
Read more

›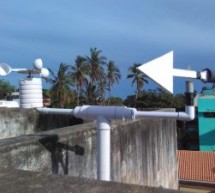 Hello Makers out there Again this is not a Step by step Instructable . Like always i forgot to take take snaps since the inception of this project.The idea of Building a community weather station using Open hardware Kicked a long back. We people from a local DIY community build this weather station. In our country we don't give importance to weather data apart from the days where we have heavy rain or cyclo ...
Read more

›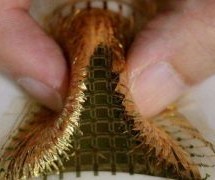 Pressure sensors are used today in many fields, such as automotive industry, touch screen devices, aviation and biomedical instrumentation, many of these applications require precise and accurate measures. Many times, this can not be achieved because of the limitations of the sensors such as the inability to measure on round surfaces (if they are twisted or wrinkled). To solve this problem a transparent and ...
Read more

›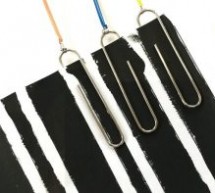 I'm a huge fan of technology and music, but when I decided to start making my own electronic music, I was discouraged by the high price of MIDI keyboards and controllers. After a lot of tinkering, I saw the opportunity to create my own MIDI keyboard using an Arduino Uno and electric paint, for a fraction of the price compared to existing MIDI devices! In this tutorial, I will explain and show you how to cre ...
Read more

›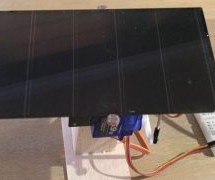 https://youtu.be/5KljnLkbgB4 If you've installed solar panels on a camper van to provide you with electricity on your camping trip or at home to supplement your electricity usage or take your home completely off grid then you probably know that the panels work the best when they are aligned directly towards the sun. This sounds simple enough, except that the sun moves throughout the day. This is why there a ...
Read more

›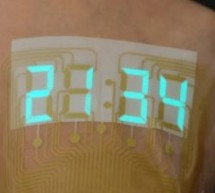 Unique stretchable electroluminescent stopwatch that sits on the skin like a tattoo has been developed providing an easy way to monitor data from the back of your hand. New research into alternating-current electroluminescent (ACEL) display technology has taken the concept one step closer to reality. While most displays require well over 100VAC to produce sufficient brightness, scientists have wor ...
Read more

›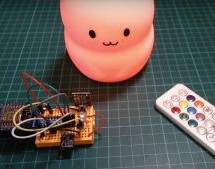 Sometimes a clever hack of an off-the-shelf product can come courtesy of its dismantling and hardware modification, but at other times the most elegant of hacks can be made without ever turning a screwdriver. [Brian Lough] was given the request by a friend to replicate a commercial child's night light that changed colour with temperature, and his response was to use an off-the-shelf colour changing kids lig ...
Read more

›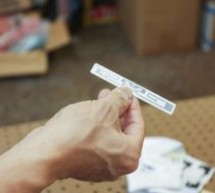 Engineers at Cornell university have created a new system for measuring vitals, which could revolutionize hospital experience for everybody. Usually, getting sick means having to go to the hospital which because of today´s procedures takes almost all your day (if not more), and most of the time is spent in waiting rooms. What if you could be "attended" while still in the waiting room? Because of RFID techno ...
Read more

›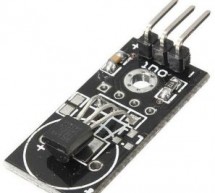 Hi guys welcome to this tutorial. Today we will be building a simple temperature monitor using the DS18B20 sensor with a Nokia 5110 LCD Display and an Arduino mega. Introduction The DS18B20 digital temperature sensor gives a 9-bit to 12-bit Celsius temperature readings and also has an alarm function with nonvolatile user-programmable upper and lower trigger points. The sensor communicates via the 1-Wire com ...
Read more

›