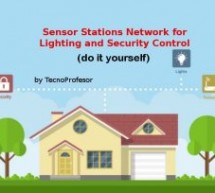 With this sensor stations network configured in a master/slave mode, you will be able to do lighting and security control in your home. These sensor stations (Node01, Node02 in this project) are connected to a master station (Node00) connected to your local wifi network. I have installed the Node01 in my storage room and the Node02 in my garage controlling lights and motions. The master station is installed ...
Read more

›
This semester at college, I am in a class called Computing and Craft which is about incorporating circuitry and micro-controllers and craft to bring our projects to the next level. For our first big project, I decided to make a raincoat the reacted to light and water.  Being from California and going to school in Massachusetts has been a big transition and the sudden downpours can catch you unaware.  This r ...
Read more

›
This is v1.0 of the PasswordPump, a USB device that manages credentials for up to 254 accounts. Credentials (account names, usernames and passwords) are stored ONLY on the device itself, on two removable EEprom chips using military grade encryption (AES-128). They are not stored in the cloud or in a file on your computer where they are more exposed to hackers. Credentials are backed up on the device itself; ...
Read more

›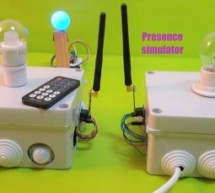 This project allow us to simulate presence and to detect movements in our home. We can configure a network of devices installed in differents rooms of our home all of them controlled by a main device. This project combines these features on a single device (PICTURE 1): It is a presence simulator: the device switchs on and off one light bulb (PICTURE 1) and use an IR transmitter (PICTURE ...
Read more

›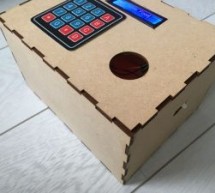 https://youtu.be/NLhxGl8CpGc During weekdays, I seldom bring my key out, but this causes difficulty when my mother left the house. By having no other choices, my mom has to leave the key inside the cabinet beside the door, which has no guarantee of whether the key is safe or not. By having this key lock, the one who is leaving the house can left the key inside this box to prevent others from stealing the ke ...
Read more

›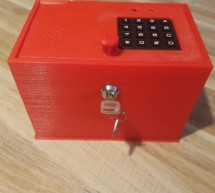 https://youtu.be/7b1sMp4J7ck The problem Imagine this: You wake up one morning and the weather is real good. You want to go to the beach.Because you don't live too close to the beach, you take your car. To pay for the parkingat the beach, you use your phone. This means that you go to the beach carrying (at least) the following items: Car keysDrivers LicensePhoneTowel What do you do with these items when you ...
Read more

›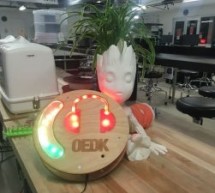 The Oshman Engineering Design Kitchen (OEDK) is the largest makerspace at Rice University, providing a space for all students to design and prototype solutions to real-world challenges. To serve this purpose, the OEDK houses a number of power tools and large machinery that produce loud, potentially unsafe noises. While the OEDK has successfully established a culture of safety around eye protection and glove ...
Read more

›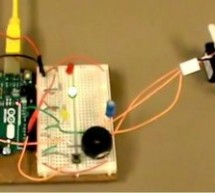 In this instructable i will be showing you a video on how I made a knock lock using the arduino uno starter kit. I did run into a few problems along the way but figured out a solution after thinking it over. this is the first arduino project I have made so i went solely off of the directions in the booklet provided in the kit. I may have gotten a bit ahead of myself when choosing to do the knock lock with n ...
Read more

›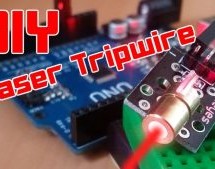 https://youtu.be/X18CfOKtyTQ In this tutorial I will be teaching you how you can build your own Laser Tripwire Security System at home! You will need the following components and materials: LED lightLaser ModuleLaser Sensor ModuleSpeaker or Piezo Buzzer2 Small Breadboards with sticky tape on the backArduinoBreadboard wiresUSB Cable (to program the Arduino) This project is very simple to build since we won't ...
Read more

›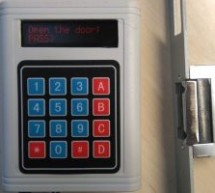 Hello! In this Instructables guide I will show you how to make your own password unlock door system by using the Arduino uno board. I made my own circuit by using the ATmega328 micro controller but this is an optional step. In this guide I will help you to make it easily on breadboard by using the Arduino uno board, and I will give you some extra tips on how you can make your own Arduino-based custom circui ...
Read more

›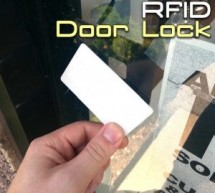 Here we are with the classic RFID door lock. It's classic in that whole, "We live in the future and take it for granted at this point" sense. In this tutorial, we will set up a door latch that can be opened with the swipe of an RFID Tag! We will program a list of acceptable 'key' cards that will unlatch the door for a specified amount of time. This is a really simple project, but it does require that you al ...
Read more

›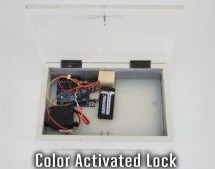 There are a lot of ways that you can activate an electronic lock. You can use passwords, radio signals, or even voice commands. In this project, I am going to show you how to make a lock box that opens and closes based on color recognition. With a color recognition lock, anything can be a key. You can set the lock to recognize the color of a cereal box, or the cover of your favorite book. You could even use ...
Read more

›