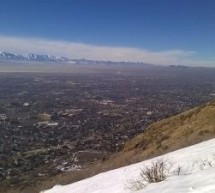 Open source air quality sensor network platform. Things used in this project Hardware components Arduino MKR1000 × 1 PMS5003 dust sensor × 1 Breadboard (generic) × 1 Male Header 40 Position 1 Row (0.1") × 1 SparkFun Snappable Protoboard × 1 Software apps and online services Snappy Ubuntu Core Arduino IDE Digital Ocean It's a hosting service that provides online space for website Fritzing Arduino Web Editor ...
Read more

›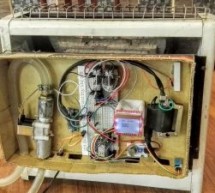 Azure Stream Analytics watches sensors, control device autonomously, send Tweets and alerts in case of a hazard. Controllable by smartphone. Things used in this project Hardware components Arduino MKR1000 × 1 SparkFun Graphic LCD 84x48 - Nokia 5110 × 1 Texas Instruments LM2596 DC-DC 4.5-40V Adjustable Step-down Power Supply Module × 1 DHT11 Temperature & Humidity Sensor (4 pins) × 1 ElecFreaks MQ-5 Gas ...
Read more

›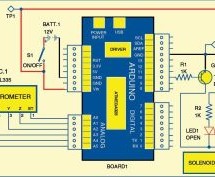 Here is a project for locking and unlocking with a tilt sensor by tilting it in a defined sequence. It uses an accelerometer module to detect the tilt motion. If the sequence matches with the predefined motion sequence, the lock opens. You can build this lock for a briefcase, ballot box, portable cashbox or even as a door-lock using suitable mechanical arrangement. Circuit and working Fig. 1 shows circuit d ...
Read more

›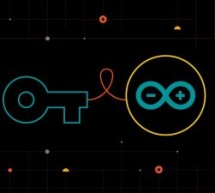 If there is sensitive data that you want to keep private when sharing a sketch, add a secret tab and store your private info there! Things used in this project Software apps and online services Arduino Web Editor Arduino IDE Story Often in your sketch, there is some sensitive data that you'd like to keep private, which could accidentally become public when published on GitHub or when you share your sketch w ...
Read more

›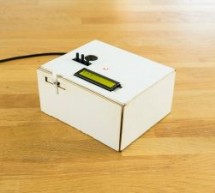 Protect your valuables with a puzzle! Things used in this project Hardware components Arduino MKR IoT Bundle × 1 Software apps and online services Blynk Story Keeping your valuable items away from prying eyes can be hard sometimes, unless you put it in a big safe or something similar... but who has room for that? Instead, create your own puzzlebox using the components from the MKR IoT Bundle and some cardbo ...
Read more

›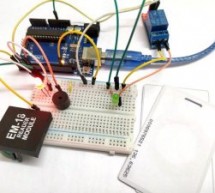 You have seen RFID Door Lock Mechanism in some Hotels and other places, where you don't need a key to unlock the room. You are given a card and you just need to put it in front of a RFID Reader box, and the lock gets unlocked with a Beep and a Blink of LED. This RFID Door Lock can be made easily at your home and you can install it in any door. These Door lock is just electrically operating door lock which g ...
Read more

›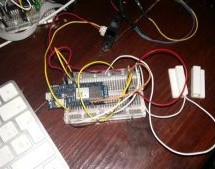 IoT security/environment monitoring device with NFC & fingerprint authentication devices and a Weak Artificial Intelligence Assistant. Things used in this project Hardware components Arduino UNO & Genuino UNO × 2 Arduino MKR1000 × 1 Solderless Breadboard Half Size × 1 SeeedStudio Grove Base Shield × 1 SeeedStudio Fingerprint Scanner × 1 PN532 NFC Module V3 × 1 LED (generic) × 3 Temperature Se ...
Read more

›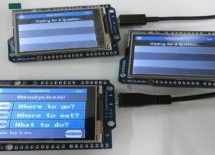 The 4Duino Polling Machine is an inquiry project that involves two or more people and has implemented the ability to send and receive data on both ends. The Polling Machine Project works by sending and receiving Questions and Answers (from the Choices) in the form of strings. First, the Master 4Duino (Client) will select the desired question and will send the question with the choices on the 4Duino Slaves ( ...
Read more

›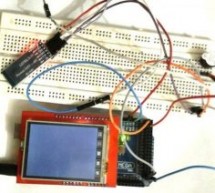 There are many types of security systems used all over the world and Digital Code Lock is one of them. We have already covered many digital locks with simple 16x2 LCD using Arduino, Raspberry Pi, 8051 etc. Here we are going to build a Smart Phone Controlled Digital Lock using TFT LCD and Arduino Mega. This lock can be controlled wirelessly via Bluetooth, using your Android phone, within the range of normal ...
Read more

›
Security has always been a major concern for all of us and there are many Hi tech and IoT based security and surveillance system are available in the market. Intruder or Burglar Alarm is one of the classic and popular project among the Electronics students and hobbyists. We have also built many Burglar Alarms based on various technologies: Laser Security Alarm Circuit IR Based Security Alarm Burglar Alarm u ...
Read more

›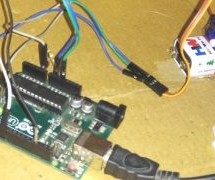 Security is a major concern in our day to day life, and digital locks have become an important part of these security systems. There are many types of security systems available to secure our place. Some examples are PIR based Security System, RFID based Security System, Digital Lock System, bio-matrix systems, Electronics Code lock. In this post, let us build a Secret Knock Detecting Door Lock using Arduin ...
Read more

›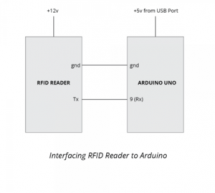 Its quiet fun to work with RFID based projects! In the previous article, we saw how to interface RFID with Arduino. Interfacing is the first step to create any useful project. So why don't we create an RFID based Access Control System or an RFID based Door Lock using Arduino? The system I have designed here is a simple version of the project. This project can be enhanced with a lot of features (which I will ...
Read more

›