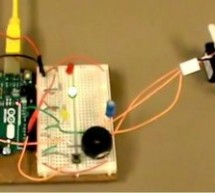 In this instructable i will be showing you a video on how I made a knock lock using the arduino uno starter kit. I did run into a few problems along the way but figured out a solution after thinking it over. this is the first arduino project I have made so i went solely off of the directions in the booklet provided in the kit. I may have gotten a bit ahead of myself when choosing to do the knock lock with n ...
Read more

›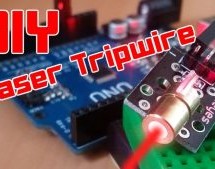 https://youtu.be/X18CfOKtyTQ In this tutorial I will be teaching you how you can build your own Laser Tripwire Security System at home! You will need the following components and materials: LED lightLaser ModuleLaser Sensor ModuleSpeaker or Piezo Buzzer2 Small Breadboards with sticky tape on the backArduinoBreadboard wiresUSB Cable (to program the Arduino) This project is very simple to build since we won't ...
Read more

›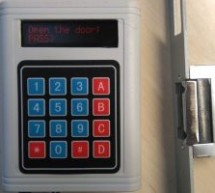 Hello! In this Instructables guide I will show you how to make your own password unlock door system by using the Arduino uno board. I made my own circuit by using the ATmega328 micro controller but this is an optional step. In this guide I will help you to make it easily on breadboard by using the Arduino uno board, and I will give you some extra tips on how you can make your own Arduino-based custom circui ...
Read more

›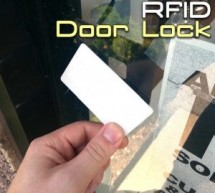 Here we are with the classic RFID door lock. It's classic in that whole, "We live in the future and take it for granted at this point" sense. In this tutorial, we will set up a door latch that can be opened with the swipe of an RFID Tag! We will program a list of acceptable 'key' cards that will unlatch the door for a specified amount of time. This is a really simple project, but it does require that you al ...
Read more

›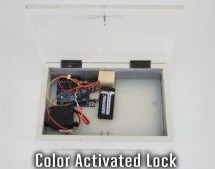 There are a lot of ways that you can activate an electronic lock. You can use passwords, radio signals, or even voice commands. In this project, I am going to show you how to make a lock box that opens and closes based on color recognition. With a color recognition lock, anything can be a key. You can set the lock to recognize the color of a cereal box, or the cover of your favorite book. You could even use ...
Read more

›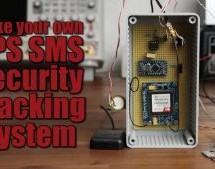 In this project I will show you how to combine a SIM5320 3G module with an Arduino and a piezoelectric transducer as a shock sensor in order to create a security tracking system that will send you the location of your precious vehicle via SMS when it is moved around without you knowing it. Let's get started! Step 1: Watch the Video! https://youtu.be/CeStrH-5Llo The video gives you a decent overview on ...
Read more

›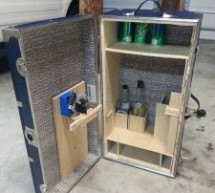 This project was tough but nothing worth doing is easy and i am ver proud that i was able to accomplish what i did. To know that my skills are further than they once were is a reward on their own.......but how did i get to where i am now? unfortunately i couldn't get it to work in its entirety and this is also my first one so have mercy jk...sorta. Step 1: Supplys First off i had to get supplys... (Arduino ...
Read more

›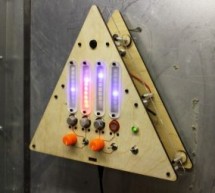 https://youtu.be/gWZ6Z1ptUis What's that smell? It's noxious gas of course! If you're in an environment where there's a possibility of gaseous release of which you'd rather not breathe, why not build an automatic system for sensing and alerting you? The design for the Environmental Alert System is driven by my motivation to understand the concentrations of different chemicals in the air. The unit consists o ...
Read more

›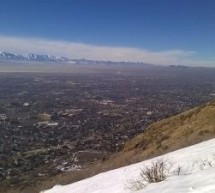 Open source air quality sensor network platform. Things used in this project Hardware components Arduino MKR1000 × 1 PMS5003 dust sensor × 1 Breadboard (generic) × 1 Male Header 40 Position 1 Row (0.1") × 1 SparkFun Snappable Protoboard × 1 Software apps and online services Snappy Ubuntu Core Arduino IDE Digital Ocean It's a hosting service that provides online space for website Fritzing Arduino Web Editor ...
Read more

›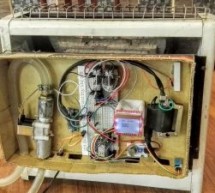 Azure Stream Analytics watches sensors, control device autonomously, send Tweets and alerts in case of a hazard. Controllable by smartphone. Things used in this project Hardware components Arduino MKR1000 × 1 SparkFun Graphic LCD 84x48 - Nokia 5110 × 1 Texas Instruments LM2596 DC-DC 4.5-40V Adjustable Step-down Power Supply Module × 1 DHT11 Temperature & Humidity Sensor (4 pins) × 1 ElecFreaks MQ-5 Gas ...
Read more

›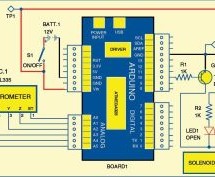 Here is a project for locking and unlocking with a tilt sensor by tilting it in a defined sequence. It uses an accelerometer module to detect the tilt motion. If the sequence matches with the predefined motion sequence, the lock opens. You can build this lock for a briefcase, ballot box, portable cashbox or even as a door-lock using suitable mechanical arrangement. Circuit and working Fig. 1 shows circuit d ...
Read more

›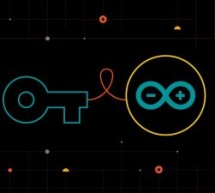 If there is sensitive data that you want to keep private when sharing a sketch, add a secret tab and store your private info there! Things used in this project Software apps and online services Arduino Web Editor Arduino IDE Story Often in your sketch, there is some sensitive data that you'd like to keep private, which could accidentally become public when published on GitHub or when you share your sketch w ...
Read more

›