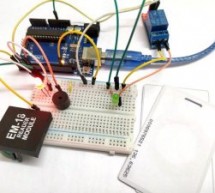 You have seen RFID Door Lock Mechanism in some Hotels and other places, where you don't need a key to unlock the room. You are given a card and you just need to put it in front of a RFID Reader box, and the lock gets unlocked with a Beep and a Blink of LED. This RFID Door Lock can be made easily at your home and you can install it in any door. These Door lock is just electrically operating door lock which g ...
Read more

›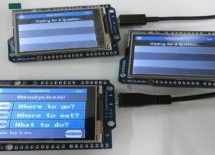 The 4Duino Polling Machine is an inquiry project that involves two or more people and has implemented the ability to send and receive data on both ends. The Polling Machine Project works by sending and receiving Questions and Answers (from the Choices) in the form of strings. First, the Master 4Duino (Client) will select the desired question and will send the question with the choices on the 4Duino Slaves ( ...
Read more

›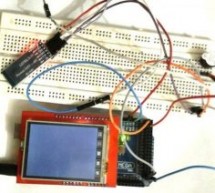 There are many types of security systems used all over the world and Digital Code Lock is one of them. We have already covered many digital locks with simple 16x2 LCD using Arduino, Raspberry Pi, 8051 etc. Here we are going to build a Smart Phone Controlled Digital Lock using TFT LCD and Arduino Mega. This lock can be controlled wirelessly via Bluetooth, using your Android phone, within the range of normal ...
Read more

›
Security has always been a major concern for all of us and there are many Hi tech and IoT based security and surveillance system are available in the market. Intruder or Burglar Alarm is one of the classic and popular project among the Electronics students and hobbyists. We have also built many Burglar Alarms based on various technologies: Laser Security Alarm Circuit IR Based Security Alarm Burglar Alarm u ...
Read more

›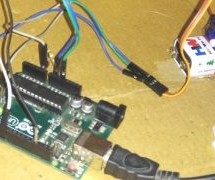 Security is a major concern in our day to day life, and digital locks have become an important part of these security systems. There are many types of security systems available to secure our place. Some examples are PIR based Security System, RFID based Security System, Digital Lock System, bio-matrix systems, Electronics Code lock. In this post, let us build a Secret Knock Detecting Door Lock using Arduin ...
Read more

›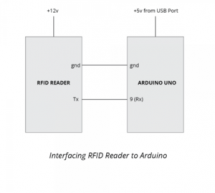 Its quiet fun to work with RFID based projects! In the previous article, we saw how to interface RFID with Arduino. Interfacing is the first step to create any useful project. So why don't we create an RFID based Access Control System or an RFID based Door Lock using Arduino? The system I have designed here is a simple version of the project. This project can be enhanced with a lot of features (which I will ...
Read more

›
IOT has become huge trend in the last couple of years. With growing needs in connected devices many companies have shifted the attention to iot market. Today we are going to share a simple project which we have built –  IOT based  home automation and security systems using Arduino MKR1000. Hope you will like this project. HARDWARE COMPONENTS USED: Arduino MKR 1000 PIR Sensor Gas sensor Relay circuit Bulb AC ...
Read more

›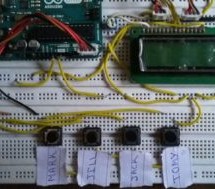 Voting systems are one of the finest examples of Embedded devices and applications. The complexity and robustness of a voting system depends on the number of voters involved. Here you could see a simple Arduino based voting system that would be a great fit for small-scale elections such as in schools or colleges. This system was designed to ensure security and the coolest thing is the whole voting process c ...
Read more

›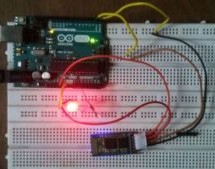 DIY Arduino based lockers can be found plenty in the internet where keypad was used to feed lock input. But this Bluetooth enabled Door locker uses Bluetooth as a medium to connect with the locker and your smart phone to feed input credentials. This locker allows you to lock/unlock your locker without physical touch when you are within the range of Bluetooth communication. DESIGN: Arduino is the heart of th ...
Read more

›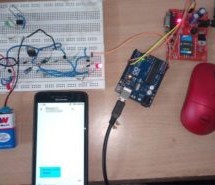 Today we are in a world where robbery has increased to a great extent. Hence there is a need to protect everything using a security system. Here is a small project on security system called ULTRA SECURITY SYSTEM which will be very useful. This system is three way protected and consists of three sensors which will alert the user in case if any attempt to breach occurs. For simplification i have explained the ...
Read more

›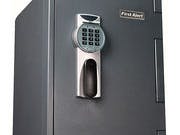 Preface There's nothing nefarious here, nor is the information contained herein particularly helpful to thieves or the dishonest. A thief would just cut the dang thing open and be done with it. The story So I bought a fire safe to protect some documents that I wanted protected in the unlikely event of a house fire. When I got the safe, I promptly emailed myself the manufacturer's code, set up an easily reme ...
Read more

›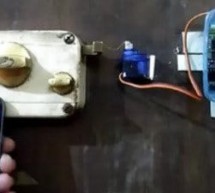 Introduction Hi, friends. I came to this idea of controlling a door latch/lock remotely using a smartphone when I saw many people many times forget to carry latch/lock keys when they leave the house for a short trip, or the door gets latched accidentally while casually talking to neighbors, etc. In such cases, there remains no option but to break the lock. Also, sometimes you are inside your bedroom and wan ...
Read more

›