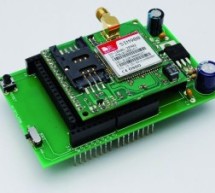 The Arduino GSM Shield allows an Arduino board to connect to the internet, make/receive voice calls and send/receive SMS messages Featuring David Cuartielles IMPORTANT NOTE: The video shows how to send SMS with the GSM Arduino Shield. The SIM from Telefonica coming with the shield works with a dataplan meant to make data exchanges over GPRS and cannot be used to send SMS. Overview The Arduino GSM Shield con ...
Read more

›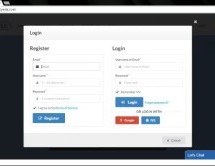 Introduction EasyEDA is a free web-based electronic circuit design tool. It's one stop design shop for your electronics projects, which offers schematic capture, spice simulation, PCB design and PCB order service. EasyEDA is designed to give electrical engineers, educators, engineering students and electronics hobbyists an Easier EDA Experience. More introduction about EasyEDA, you could check https://easye ...
Read more

›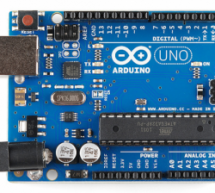 Introduction This tutorial will walk you through downloading, installing, and testing the Arduino software (also known as the Arduino IDE - short for Integrated Development Environment). Before you jump to the page for your operating system, make sure you've got all the right equipment. What you will need: A computer (Windows, Mac, or Linux) An Arduino-compatible microcontroller (anything from this guide sh ...
Read more

›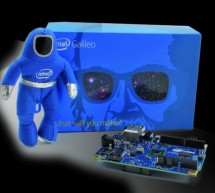 Despite the Arduino YUN was presented just recently, already a new board that is compatible with GNU/Linux has been released. This one is based on x86 technology and made by Intel, the leader of this technology. Evolution of embedded technologies could be considered a fact if a giant like Intel decided to participate with his "interpretation" of the phenomenon. Embedded technology combines the power and fle ...
Read more

›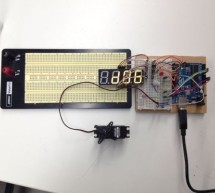 Project: Light-Sensitive and Adjustable Dynamic Time-Lapse Photography By Holden Leslie-Bole Approximate cost: $70 without the camera I've been doing some time-lapse photography with my GoPro HERO3 for a while now, and I've gotten some great footage.  There have been times, however, when I've wanted to be able to use my DSLR to have more control over the shots that I'm getting.  I had the idea to use an inf ...
Read more

›
We have a great Dutch Holiday tradition called sinterklaas (5th of december, this is what the US Santa is based on). For the older "non-believers" we make surprises. The purpose is to buy a small present but make a really cool "surprise" around it. Here my arduino based Split-flap game I made as surprise. I made this for my 15-year old niece that was asking for very expensive presents only, so I thought I w ...
Read more

›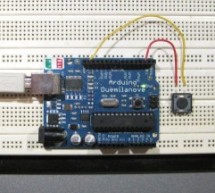 What's simpler and dumber than a button, you ask... I say: behind a button, unexpected things can hide. And within a program that does various things, handling a button can be tricky. The nice thing is that interesting functions can be built with a simple dumb button. This tutorial will address these aspects: wiring and configuring pins, using pull-up/pull-down resistor, deglitching, detecting states versus ...
Read more

›
This is something that almost every maker that is interested in easy electronics should know how to do. It is great for decorating or just experimenting for starters. I am doing this tutorial because I had bought an RGB display from the Maker Shed and it was hard to track down the instructions. First I will teach you how to connect it to the Arduino and then I will show you the code required. This isn't my ...
Read more

›
The Arduino Cellular Shield allows you to make cellular telephone calls, and send text messages. The brains of this shield is the SM5100B which is a robust cellular module capable of performing many of the tasks of most standard cell phones. This shield requires use of a SIM card to connect to a cellular network. The tutorial that follows is a bare bones tutorial for initializing the shield, and both sendin ...
Read more

›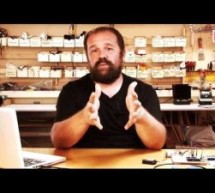 Arduino Video Tutorial 01: Get to know your Tools with Arduino CEO Massimo Banzi Looking to learn the basics of using the Arduino starter board? Well be sure to watch this informative video hosted by Massimo Banzi, one of the Co-Founders of Arduino. The video explains how to build a basic circuit with the Arduino board, and how to use each of the basic components such as LEDs, switches, and resistors. So if ...
Read more

›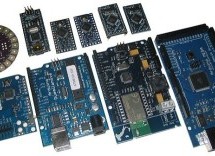 In this video I show how to build an industrial quality SCADA system using an arduino. Also I'm assuming you can program arduino already, this tutorial is on how to build a arduino project that does not look like breadboard spaghetti like so many of the arduino videos on YouTube ...
Read more

›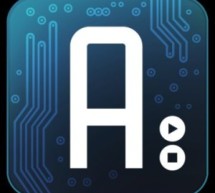 Part 1: This series of videos is a recording of my 7 hour workshop teaching an introduction to Processing and Arduino. Since this is a class recording, there may be omissions, mistakes and other inconsistencies. I also run my workshops based upon the speed of the students and questions I receive. This workshop assumes you have a basic Arduino starter kit. This class will cover basic programming and electron ...
Read more

›