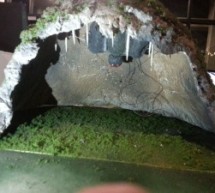 The purpose of this instructable is to outline our development of this bat in the cave as well as provide instructions and tips for future engineers hoping to complete a similar project or use components of our project in theirs. The goal of this project was to create an diarama that could educate people. The main functionality of the bat in the cave is for bat to react to a light source in the cave by stre ...
Read more

›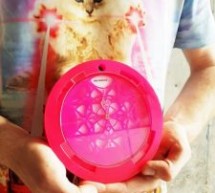 The project conducted as part of the Computational Design and Digital Fabrication seminar in the ITECH masters program and was brought to you by Vanessa Costalonga, James Hayward and Christo van der Hoven. Have you ever doubted the choices that you make? Have you ever looked elsewhere for wisdom and clarity only to find disappointment and vagueries? Look no further: I would like to introduce you to the mora ...
Read more

›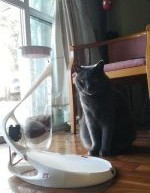 https://youtu.be/uVHh2rHcWi4 Jojo is a super handsome cat.I love him in every aspect, except he keeps waking me up everyday 4am in the morning for his food, so it's time to get an automatic cat feeder to save my sleep. However, he is so handsome that when I want to find a right automatic cat feeder on the market for him, I can never be satisfied with their simple bucket like appearance. So I decide to build ...
Read more

›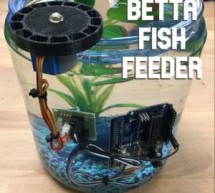 I'm setting up a betta fish tank and wanted to make an automatic fish feeder so he never misses a meal. I've seen other DIY fish feeders that just shake a container but I wanted to be able to precisely control how much food he'll get. Hope the new fishy likes it! Follow my other projects on Instagram @Trevor_DIY Purchasing through the following affiliate links supports me as a maker :) Supplies: Arduin ...
Read more

›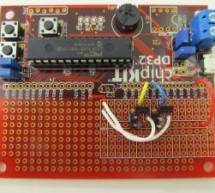 Hey! This I'ble is now out of date! I made an updated version which you can read here! Hope you find it fun and useful! ~~~~~ Thus far, I've shown you how to create wheels out of household items, severalmotorizedchassis out of cardboard, and a couple of simple and effective light sensors. Now, one of the last major pieces is about to fall into place. Almost every robot needs to power a motor of some sort or ...
Read more

›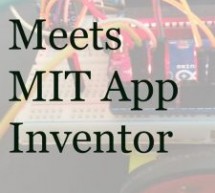 I have made many tutorials for creating apps using MIT app inventor and connected the app with arduino to make things work, I often get email stating something went missing when they follow my tutorial, Here's a step by step tutorial on getting started with creating MIT app inventor and control things with arduino. To complete this tutorial you need a Bluetooth module HC-05 or HC-06 to connect with arduino ...
Read more

›
Christmas is coming closer, so here is my contribution to put you in the right mood. It is a blog hitcounter, that rings a bell. Literally. It puts a smile on your face, every time someone hits your blog. It consists of an Arduino board, a bell, a servo and a couple of lines of code in c, python and php. Most parts are fairly common and should be easy to get. Step 1: Tools and Materials So what is needed? A ...
Read more

›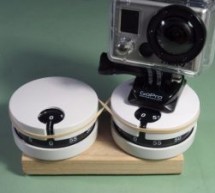 This project it's a new time-lapse tripod or panning with two axis that works with an arduino protoboard. Everyone will be able to create their own time-lapse trajectory without need to check it. With the arduino code we'll can change the value for the movement degrees that we want. Step 1: Bill of Materials - SERVO MOTORS x2 - BUTTONS x2 - ARDUINO BOARD - PROTOBOARD - RESISTORS x2 Step 2: Assembly Step 3: ...
Read more

›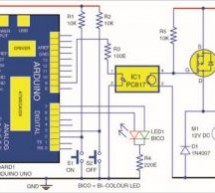 Motor starter reduces the load, torque and current surge of a motor during startup. On starting, the motor takes more than five times the normal running current. This overheats the motor's armature winding and creates a sudden voltage dip in the power supply, which can be avoided by using a motor starter. There are many types of motor starters. Here we describe an electronic DC motor starter using Arduino U ...
Read more

›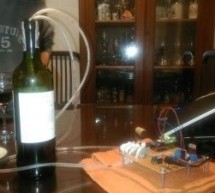 This circuit serves a wine using a mini water pump all controlled from your phone. Enjoy it during your holidays! Things used in this project Hardware components Arduino MKR1000 × 1 DC motor (generic) × 1 SparkFun Dual H-Bridge motor drivers L298 × 1 Software apps and online services Evothings Studio Arduino IDE Hand tools and fabrication machines CNC Machine Story [embed]https://youtu.be/ZW_R7CPU76w[/embed ...
Read more

›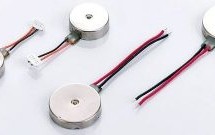 Nowadays numerous electronic devices make use of vibrotactile feedback to increase user interaction with the help of suitable haptic feedback hardware like the eccentric rotating mass motors, linear resonant actuators, and piezoelectric actuators. The most popular type of eccentric rotating mass (ERM) motor inside of consumer electronic devices is the pancake vibration motor (coin vibration motors). Pancake ...
Read more

›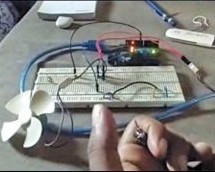 A light-dependent resistor (LDR) whose resistance is inversely proportional to the intensity of light is often used as a sensor in electronic projects that involve the use of light. This LDR based DC motor speed control project uses an LDR to control the speed of a DC motor. The objective of this project is to see how much faster the motor moves when a hand is brought closer to it. This circuit could be ver ...
Read more

›