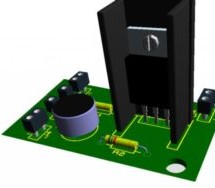 Introduction This is an Arduino controlled light sensing switching unit. Its main use is to control solar lights to turn on when it is dark outside, but it can work in many more applications. This guide will walk you through every aspect of the building process. Prior knowledge of the Arduino unit is not necessary since the code and schematic have been supplied for you. This project would be fairly complex ...
Read more

›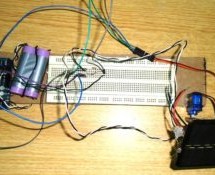 In this article we are going to make a Solar Panel Tracker using Arduino, in which we will use two LDRs (Light dependent resistor) to sense the light and a servo motor to automatically rotate the solar panel in the direction of the sun light. Advantage of this project is that Solar panel will always follow the sun light will always face towards the sun to get charge all the time and can provide the supply t ...
Read more

›
Ever wanted to build your own Solar Powered Raspberry Pi or Arduino system?   SunAir and SunAirPlus are 3rd Generation Solar Charging and Sun Tracking Boards designed by Dr. John C. Shovic at SwitchDoc Labs. You can use this board to power your projects and add a servo or stepper motor to allow it to track the sun using photoresistors to generate even more power! It incorporates a number of outstanding feat ...
Read more

›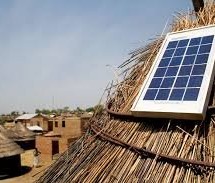 Hello, I have plans to build myself a solar powered wireless Geiger counter using a RH Electronics Arduino IDE Geiger counter connected via a serial connection through a logic level converter to a 3.3V ATmega328P-AU Pro MCU with an ESP8266 serial WiFi tranceiver to send the readings from the Geiger counter to radmon.org.I intend to connect the hardware together something like this, #include <SPI.h> #i ...
Read more

›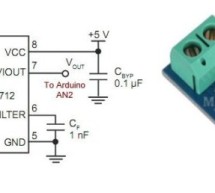 This is an updated version of Solar Panel Charge Controller Using Arduino. Solar Panel Battery Charge Controller Using Arduino Pictures of Power box and Arduino solar charge regulator: Charge Regulator with Power Box Connections to Regulator Inside the Box The output voltage of the ACS712 is 2.5V with no input while the spec sheet specifies 66 to 185 mV/A output sensitivity. That's a broad range and given t ...
Read more

›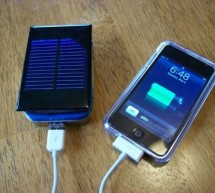 I wanted a charger for my iPodTouch and the MintyBoost was definitely my first choice. I wanted to take it a bit further and make it not only rechargeable but also solar powered. The other issue is that the iPhone and iPodTouch have large batteries in them and will deplete the two AA batteries in the MintyBoost rather quickly so I wanted to increase the battery power as well. What I really wanted was a Migh ...
Read more

›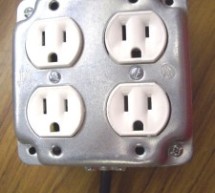 This Instructable shows you how to build a four-gang outlet box in which each outlet is controlled via an Arduino (or any other TTL level signals). It differs from the other relay boxes in that it uses no circuit boards and has very few parts (one chip and 4 relays). Step 1: Assemble Materials/Review Plan Tools Needed: Needle Nose Pliers Wire Cutters and strippers Screw driver Soldering Iron Multimeter Mate ...
Read more

›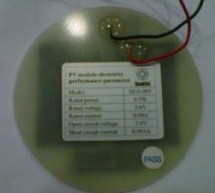 *NOTE* THIS PROJECT IS DONE BY A GROUP OF STUDENTS FROM SINGAPORE POLYTECHNIC. Telemetry - Solar Cells Our project is using Arduino with the ZigBee to transmit and receive data from the solar cell. Data will be shown in the LCD and the software called "X-CTU". Components used: 1 Arduino Uno 1 ZigBee Shield (Transmitter) 1 ZigBee (Receiver) 1 LCD Monitor 1 Solar Cell 1Resistor (Value may change) Instructions ...
Read more

›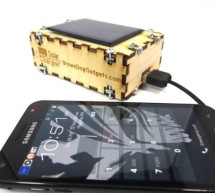 Everyone has USB gadgets.  It's pretty much a fact of life.  Another fact of life is that these USB gadgets also continually run out of power when you most need them.  No need to fear, solar power is here!  Ditch those crazy wall adaptors, throw out the laptop, and start making your own solar charger! One of the most popular projects for new Makers is creating their very own Solar USB Charger.  While there ...
Read more

›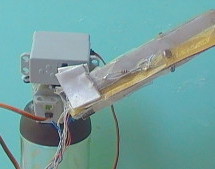 This is a simple solar tracker which automatically orients itself towards the sun or any bright source of light like the sun .If you place solar panels on this robot it can increase their productivity by 90 to 95 %. At first creating a solar tracking robot may sound complicated but it quite quickly becomes clear. As the title suggests it runs on the arduino board .This is a fun to do and low cost project. T ...
Read more

›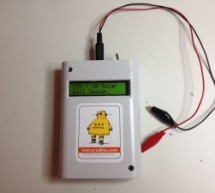 When I'm building Solar Shrubs and other solar-powered creations, I often scavenge cells from various off-the-shelf devices such as solar garden or security lights. But these cells are rarely labeled as to their voltage, current, and power output. So it's off to my bread-boarding station. First, I put each cell under a lamp and connect it to my multimeter to get the volts. Then I build an I-R curve by measu ...
Read more

›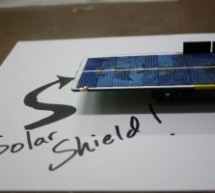 This instructable is a basic version of Bley Joel's ("It's nine o'clock on a Saturday, the regular crowd shuffles in") Solar Shield, and it should work for most arduinos.  I've tested it with SparkFun's Arduino Pro, and the new Leonardo. Myself and the other Solar Pocketeers* are actually waiting for a new set of PCBs for an advanced version of this solar shield to arrive on Wednesday Sept 5 (in 4 days), bu ...
Read more

›