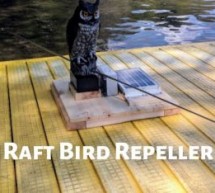 In this project I will show you how to build a solar-powered Raft Bird Repeller that will get rid of those pesky birds that poop on your raft. Step 1: Intro https://youtu.be/Z9JdDufT_Ss If you have ever been on a raft, you know just how relaxing and fun they can be to hang out on. One thing that is definitely not relaxing or fun is cleaning up the bird poop on them. This has been a problem as long as I can ...
Read more

›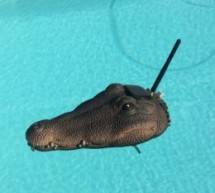 This instructable shows how to build a rather special pool sensor measuring the pool temperature and transmitting it via WiFi to Blynk App and to a MQTT broker. I call it the "Crocodile Solar Pool Sensor".It uses the Arduino programming environment and an ESP8266 board (Wemos D1 mini pro). What's so special about this project? The look is just greatFully independent from power sources (solar panel feed ...
Read more

›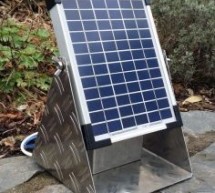 Ever wanted to know how much solar power you could yield by putting PV cells in a specific place on or around your house? This Instructable shows you how to build a data logger based on an Arduino (or Genuino) Uno with data-logger-shield and a PV cell recording the electric power yielded during a sunny day or even longer. The data (date, time, voltage,...) are recorded on an SD-card and can be edited with a ...
Read more

›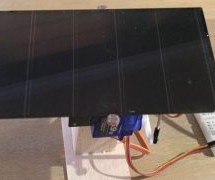 https://youtu.be/5KljnLkbgB4 If you've installed solar panels on a camper van to provide you with electricity on your camping trip or at home to supplement your electricity usage or take your home completely off grid then you probably know that the panels work the best when they are aligned directly towards the sun. This sounds simple enough, except that the sun moves throughout the day. This is why there a ...
Read more

›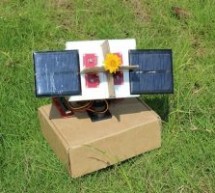 Maker is always sensitive to the new and funny things. One day, I watched a video, in which the sunflower moves along with the sun. I had a sudden insight then. Why can't I make a electronic device inmitating this biomechanism. In the following days, I began to carry out my solar tracker project. I selected the crowtail as the microcontroller board, and picked up the componets and accessories in our warehou ...
Read more

›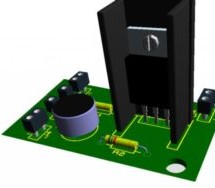 Introduction This is an Arduino controlled light sensing switching unit. Its main use is to control solar lights to turn on when it is dark outside, but it can work in many more applications. This guide will walk you through every aspect of the building process. Prior knowledge of the Arduino unit is not necessary since the code and schematic have been supplied for you. This project would be fairly complex ...
Read more

›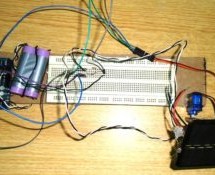 In this article we are going to make a Solar Panel Tracker using Arduino, in which we will use two LDRs (Light dependent resistor) to sense the light and a servo motor to automatically rotate the solar panel in the direction of the sun light. Advantage of this project is that Solar panel will always follow the sun light will always face towards the sun to get charge all the time and can provide the supply t ...
Read more

›
Ever wanted to build your own Solar Powered Raspberry Pi or Arduino system?   SunAir and SunAirPlus are 3rd Generation Solar Charging and Sun Tracking Boards designed by Dr. John C. Shovic at SwitchDoc Labs. You can use this board to power your projects and add a servo or stepper motor to allow it to track the sun using photoresistors to generate even more power! It incorporates a number of outstanding feat ...
Read more

›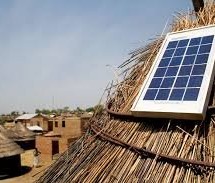 Hello, I have plans to build myself a solar powered wireless Geiger counter using a RH Electronics Arduino IDE Geiger counter connected via a serial connection through a logic level converter to a 3.3V ATmega328P-AU Pro MCU with an ESP8266 serial WiFi tranceiver to send the readings from the Geiger counter to radmon.org.I intend to connect the hardware together something like this, #include <SPI.h> #i ...
Read more

›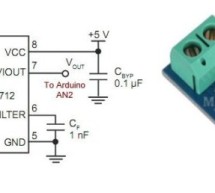 This is an updated version of Solar Panel Charge Controller Using Arduino. Solar Panel Battery Charge Controller Using Arduino Pictures of Power box and Arduino solar charge regulator: Charge Regulator with Power Box Connections to Regulator Inside the Box The output voltage of the ACS712 is 2.5V with no input while the spec sheet specifies 66 to 185 mV/A output sensitivity. That's a broad range and given t ...
Read more

›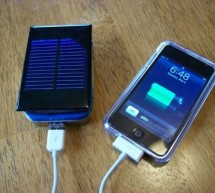 I wanted a charger for my iPodTouch and the MintyBoost was definitely my first choice. I wanted to take it a bit further and make it not only rechargeable but also solar powered. The other issue is that the iPhone and iPodTouch have large batteries in them and will deplete the two AA batteries in the MintyBoost rather quickly so I wanted to increase the battery power as well. What I really wanted was a Migh ...
Read more

›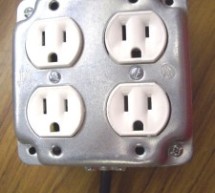 This Instructable shows you how to build a four-gang outlet box in which each outlet is controlled via an Arduino (or any other TTL level signals). It differs from the other relay boxes in that it uses no circuit boards and has very few parts (one chip and 4 relays). Step 1: Assemble Materials/Review Plan Tools Needed: Needle Nose Pliers Wire Cutters and strippers Screw driver Soldering Iron Multimeter Mate ...
Read more

›