Wearable computing, e-textiles, soft circuits or whatever you want to call it, is a growing field of applying technology to garments or accessories like bags, shoes or backpacks.  It is a fun and creative challenge which goes beyond just adding LED lights to fabric.  For a primer, you must check out the work of Lynne Bruning. Of course, to make things light up really cool, you need some kind of microprocess ...
Read more

›
This little 'Add-on' board allows you to 'Twist' an existing Arduino Shield 90 degree from its original footprint Twist Shield.brd42 KB Step 1: The Problem... Have you ever finished a project and then realized you stopped one step too soon? While plugging in various shields I have into the 'Wing Tip Extensions' I built I noticed an odd thing…display shields needed to be rotated 90 degrees to be of any real ...
Read more

›
In this instructable I will detail how I went about making a quick and easy, Arduino compatible, H-bridge shield. But first, a brief intro into what got me motivated to make it. A couple of years ago, I started wanting to learn more about micro-controllers. This led me to want to make my own robot, which then led me to Arduino. Then I wanted to make something move. It was then that I learned that in order t ...
Read more

›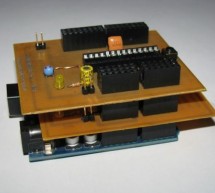 This is an addon shield to an addon shield. That's right, you have to have the Core2duino on your Arduino to be able to understand why you would want this in the first place. So once you have your Core2duino saddled up, give this one a shot (you don't technically have to have the core2duino to use this with your arduino or standalone, but only pins that are plugged in will work). It will fit on any Arduino ...
Read more

›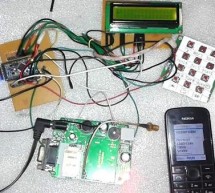 GSM is quite a common Device which is used in major Projects and Real Time Operations. There are many applications which are using features of GSM Module like the feature sending Messages, making a Voice Call, Reading Messages, attempting Call etc. Many at times you may have sent Messages using your Cell Phone and also by way of Hyper Terminal of your computer via GSM, and by sending Commands to GSM using M ...
Read more

›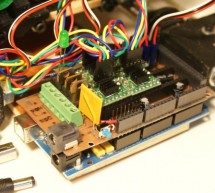 RepRap Arduino Mega Pololu Shield, or RAMPS for short. It is designed to fit the entire electronics needed for a RepRap in one small package for low cost. RAMPS interfaces an Arduino Mega with the powerful Arduino MEGA platform and has plenty room for expansion. The modular design includes plug in stepper drivers and extruder control electronics on an Arduino MEGA shield for easy service, part replacement, ...
Read more

›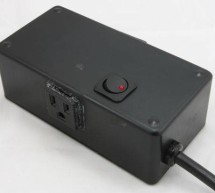 If you have ever wanted to control high voltages/currents with an Arduino, setup up a complicated light timer, or even have Siri turn on a Lamp. Then this is an instructable for you! In this instructable in a few simple steps we will build a self-powered smart relay (Arduino style) power box. This box will allow you to safely switch high voltages/currents and since it contains an Arduino compatible board yo ...
Read more

›
This sketch shows you how to read and calibrate the Esplora's light sensor. Because light levels vary from one location to another, you need to calibrate the sensor for each location. To do this, you read the sensor for a few seconds, and save the highest and lowest readings as maximum and minimum. You'll use the sensor's reading to set the brightness of the LED by mapping the values to a smaller range, usi ...
Read more

›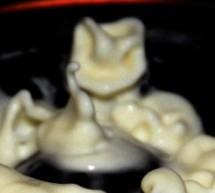 This project is a contribution to the first belgian Arduino Jam (2012). First of all we would like to thank the organisation and especially the main sponsor, Capgemini, which made all of this possible. Bleeber is a physical way of interacting with data trough oobleck. In Belgium it's commonly known that the train schedule has its own will. During peak hours, catching a train on time is a rare thing. Sometim ...
Read more

›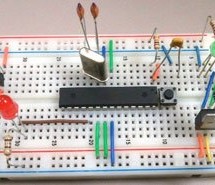 Small Kit with Big Functionality By Ryan Winters Product Manager There are many reasons to build your own Arduino circuit on a breadboard or PCB. It takes less space, projects don't always require every pin to be used on the I/O headers, or maybe you won't be using a shield but you still want Arduino as the brain of your project. The following steps will outline how to assemble the circuit on a breadboard. ...
Read more

›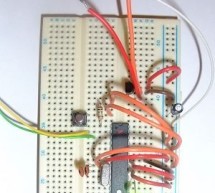 Ok, you've completed your prototype using an Arduino Uno board, perhaps using a shield or a breadboard for any additional components, but now you want to finalise your design and construct it using your own pcb. Well, that is fairly straightforward, as we have made a complete kit of essential parts available for the ATMega328 micro (click here). The kit includes the following items (depending on which bootl ...
Read more

›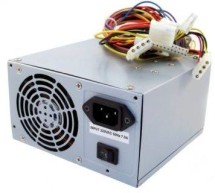 how you can take a computer u hv old (power supply unit) and turn it into a power supply that will power your Arduino and give you all the amperage  you need as well as your standard 3.3 volts, 5 volts, and 12 volts for any accessories/electronics used on your breadboard And arduino power ,led 5v,12v power, fan cooling MATERIALS : 1.Computer Power Supply Unit 2.Soldering Iron + Solder 3.Male Headers 4.dc ad ...
Read more

›