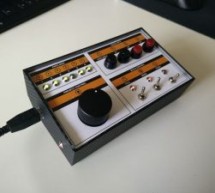 Every job has it's routine. I am a software developer who works with a Git/Maven based workspace everyday. So when I start working, my daily routine is to update and build my local workspace, pulling changes from GitHub, execute a maven build and execute the updated software. Usually I get my first coffee after that, but because I love coffee so much I thought there must be a faster way to get my system upd ...
Read more

›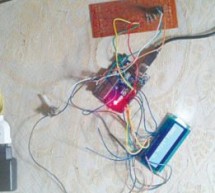 Metal oxide semiconductor field effect transistor (MOSFET) is a semiconductor device widely used for switching applications and amplifying electronic signals. While the facility to determine the type and pin configuration of bipolar junction transistors (BJTs) are available in digital multimeters (DMMs) used in the laboratory, most DMMs do not provide such features for MOSFETs. This Arduino-based project al ...
Read more

›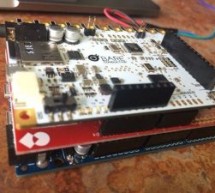 It's a dimmer switch! Create your own touch interface for controlling your Philips Hue lights using Bare Conductive's conductive paint. Things used in this project Hardware components Andium Anduino WiFi × 1 Bare Conductive Touch Board × 1 Philips hue × 1 Bare Conductive Electric Paint 50ml × 1 SparkFun Logic Level Converter - Bi-Directional × 1 Arduino Due × 1 Software apps and online services Arduino IDE ...
Read more

›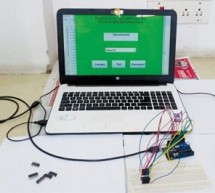 Testing of digital electronic systems generally involves applying a set of test stimuli to inputs of the device-under-test (DUT) and analyzing responses of the system using a response analyzer. If the DUT generates correct output responses (also called the golden response) for all the input stimuli, the DUT is regarded as fault-free. Those DUTs that fail to meet the golden response are regarded as faulty or ...
Read more

›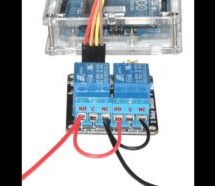 There is a wide application of linear actuator where one wants to move something but they do not want to physically get involved in moving it. There are quite a number of ways to control linear actuators depending on the application and the user experience required. These are the key aspects determining the setup and the way this setup will operate. It is common for most movements to involve manual control ...
Read more

›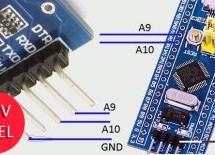 Described here is a simple way to load a program without bootloader. An additional thing needed is a USB to Serial/UART/TTL adapter (3.3V level). Connect the USB to Serial board as follows, and power up the STM32 board from a USB port/power supply. • RXD – A9 • TXD – A10 • GND – GND I assume you have already installed the Arduino IDE. Next, you need to go to 'Board Manager' under 'Tools' and install the sup ...
Read more

›
LCDs are widely used in applications like token-display machines in smalls and supermarkets, order number displays in restaurants and café, and so on. The project presented here demonstrates the working of Arduino based message display on LCD using Bluetooth. Circuit and working This circuit uses Arduino board that accepts data via HC-05 Bluetooth module from various types of gadgets like Android bas ...
Read more

›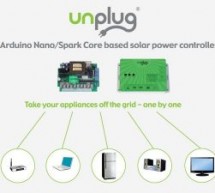 Get your essential appliances off the grid with just one solar panel Things used in this project Hardware components Particle Spark Core × 1 Arduino Nano R3 × 1 Arduino MKR1000 × 1 Story [UPDATE] Now using MKR1000 to control the UNplug unit I replaced the Particle Core with an Arduino MK1000 for several reasons: The pricing policy for a production run with more than 25 units is locking the user into a month ...
Read more

›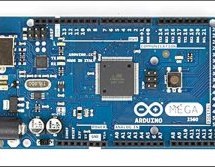 For my project I need two Arduino boards, but I have only one Arduino Mega 2560 board (refer Fig. 1). I can either buy an Arduino Uno board (that costs approx. Rs. 1400 in India) or I can make an Arduino board using a fresh ATmega328/ATmega328P chip. Suppose you have an Arduino board that is built on ATmega328P or ATMega8A-PU chip and, due to some reasons, the chip has gone bad (like in my case). You can bu ...
Read more

›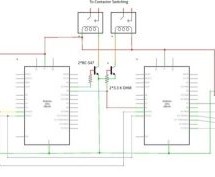 Necessity I have an old window AC at my lab, situated at the terrace. The AC needs to be run intermittently more so often when I'm out of the station and the lab PC needs to be cooled down during the intense noon time when the temperature shoots 35+ degree centigrade irrespective of summer or winter. Of course, the thermostat works! But it needs to be changed continuously else it will keep on running for pr ...
Read more

›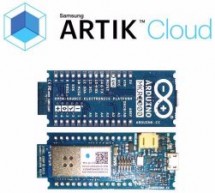 Sending temperature and humidity from Arduino MKR1000 to Artik Cloud Things used in this project Hardware components Arduino MKR1000 × 1 DHT11 Temperature & Humidity Sensor (4 pins) × 1 Software apps and online services Samsung ARTIK Cloud for IoT Arduino IDE Story Background This article describe how to use REST for sending data from Arduino MKR1000 and DHT sensor to Artik Cloud Prerequisites You must ...
Read more

›
Weather station monitors temperature, pressure, light, dust, soil moisture values and displays on the OLED screen and Cayenne dashboard. Things used in this project Hardware components Arduino MKR1000 × 1 Adafruit TSL2561 Luminosity Sensor × 1 Adafruit BMP180 Barometric Pressure/Temperature × 1 OLED display I2C × 1 SparkFun Level Shifter Board × 1 Sharp GP2Y1010AU0F × 1 Soil Moisture Sensor × 1 Breadboard ( ...
Read more

›