This instructable shows how you can use many openly available projects together to build an interesting and complex system. It draws on several community projects including: RepRap, Arduino, Processing, Linux and, of course, Instructables! More specifically this intructable shows how to draw the path of a bouncing ball with a CNC machine. But this is primarly an example of this open source toolchain. The fi ...
Read more

›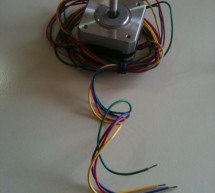 I've seen a number of tutorials about how to build the platform for a 3-axis CNC milling machine.  I have not seen anyone tackle the tricky subject of the electronics. Here now is my attempt to do so. Step 1: Parts You'll need: - an arduino. I chose duemilanova. (depends on the board you get) - 3 stepper motors.  I chose NEMA 17s . ($15/ea) - 3 EasyDrivers from Sparkfun . ($15/ea) - some Cat5 ($2?) - a 12V ...
Read more

›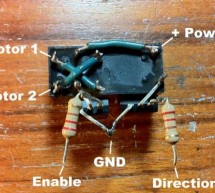 This project uses just three main components to provide forward and reverse control for a single motor.  You can easily interface it to an Arduino or any other microcontroller. It's so simple - you can wire it up "free-form" without a circuit board in about 15 minutes. Features: All parts available at Radio Shack for under $9 Supports PWM for variable speed control Handles up to 5 amps peak / 2.5 amps conti ...
Read more

›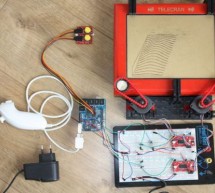 I came across a bunch of stepper motors and I have since been looking for a project to do with the kids. An old Telecran (French for Etch-a-Sketch) later, we are in business ! What I used for this project: - an arduino Uno - 2 stepper motors - 2 easydrivers v44 (by www.sparkfun.com) - various Fishertechnik parts (http://www.fischertechnik.com) - a push button. Optional parts: - a sensor shield + 2 push butt ...
Read more

›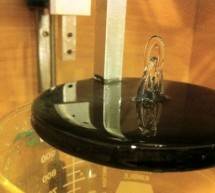 Here is how to make a Stereolithography 3D Printer. It is still a bit of a work in progress but so far it is working pretty well. This is mainly an experiment which started as a Delta Robot Stereolithography Printer but ended as a more traditional Cartesian Stereolithography Printer. Stereolithography (SL or SLA from Stereolithography Apparatus) is an additive manufacturing process using a vat of liquid UV- ...
Read more

›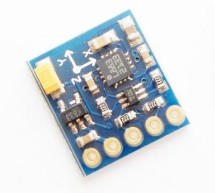 Background In this blogpost we're going to deal with the Compass Module 3-Axis HMC5883L from Parallax and how to integrate it into an Arduino. The Compass Module 3-Axis HMC5883L is designed for low-field magnetic sensing with a digital interface. This compact sensor fits into small projects such as UAVs and robot navigation systems. The sensor converts any magnetic field to a differential voltage output on ...
Read more

›
One of the goals of Movable Party is to provide an interactive experience for audiences/participants. Since power will be generated from a hub motor attached to the rear wheel of each bike (see this post), the speed of the rear wheel directly translates to the amount of power generated. Detecting how fast the rear wheel is moving thus seems like the most obvious/important piece of data to capture from these ...
Read more

›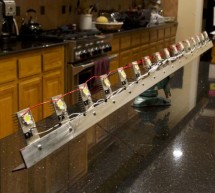 I have watched the availability of high power (>10W) LED's jump over the past year or so and... drop in price.  I came across some very inexpensive 10W white LED's from Deal Extreme that were in the $3 dollar range and put out 900lumens, which is more than a 60W incandescent bulb. I immediately thought 16 of these would make a great Larson scanner. What exact neuron sequence fired in my brain that caused ...
Read more

›