This instructable shows how to use some freely available code, an arduino, and a standard magnetic stripe reader to scan and display the data stored on magnetic stripe cards such as credit cards, student IDs, etc. I was inspired to post this after reading the intro to magnetic stripe reading and Stripe Snoop that is found in MAKE magazine Volume 1. That tutorial details how to interface a stripe reader to a ...
Read more

›
This Arduino project was part of an Association of Mechanical Engineers (ASME) contest to create an Autonomous Material Sorter. The sorter was to sort four glass bottles, four plastic bottles, four Tin cans, and four Aluminum cans. There were requirements such as size of the bottles and size of the machine. The machine had to be able to sort the bottles and cans automatically after being started and had to ...
Read more

›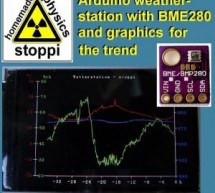 Here on instructables weather stations have already been introduced. They show the current air pressure, temperature and humidity. What they lacked so far was a presentation of the course within the last 1-2 days. This process would have the advantage that you can not only graphically read the current values but also at a glance, see how they have changed in the last 1-2 days. As a result, one recognizes, f ...
Read more

›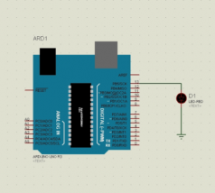 Some Arduino boards can added to the most common and powerful simulation software for electronics hobbies which is Proteus from Labcenter Electronics. Here are steps for adding Arduino library for Proteus ISIS. Step 1: Download the following zip file DOWNLOAD Step 2: Extract the zipped file and you will find two files ( ARDUINO.IDX and ARDUINO.LIB ). Step 3: Open Proteus ISIS and go to System ---> System ...
Read more

›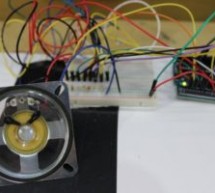 This BIG piano will help exercise the mind and body! All you need is a few buttons, a speaker, and some dancing shoes. BOM: Arduino Uno CUI 8 ohm speaker x8 pushbuttons x8 10k resistors x1 220 ohm resistor Jumper wire Breadboard Foamboard or cardboard Why? I was watching the movie Big the other day and I realized I wanted to dance just like Tom Hanks. With no fortune teller or genies nearby to help make thi ...
Read more

›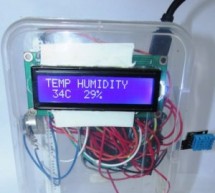 How cool would it be to have your own Arduino weather station right in your backyard? Sounds fun? Geeky? Having your own weather station means that you don't need any more inaccurate results from the weather channel! You can even log the data and play around with it. Set mood lighting according to the weather? Why not? This tutorial will get you kick-started with your own DIY Weather Box to chart out local ...
Read more

›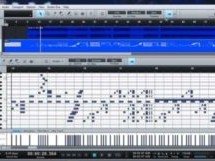 The Christmas light show with Arduino is a project that controls a number of lights according to a song in sync with the music. It can be used to control stage lights and fog machines (that don't have DMX) with a computer to achieve wonderful synchronization for performances on stage, which is not always possible with manual lighting control consoles. During last year's holidays, I was watching videos of Ch ...
Read more

›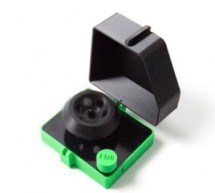 Biotechnology is powerful, but only for those with the tools to experiment with and utilize it. The DIYbio movement seeks to put the tools and techniques used in well-funded laboratories around the world into the hands of ordinary people who have an interest but not the means to investigate biology. One of these tools is the centrifuge. Centrifuges come in many shapes and sizes to fit a wide variety of labo ...
Read more

›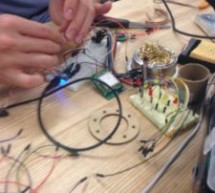 Description Mystick is an innovative hiking stick that promote exploration and allows you to share your hiking experiences and special findings with other users. When picked up by a user, the Mystick already has a predetermined location to which it directs using a compass and GPS to direct LED lights in the direction of the location. With the simple push of a button, the users progress to the chosen locatio ...
Read more

›
So about a year ago I decided that I wanted to get into AVR microcontrollers. After ordering an AVR pocket programmer from Sparkfun , I soon realized that it was too delicate to be sitting on a workbench full of wire clippings. I knew I needed a small enclosure to put it in, but couldn't find anything I really liked. My final decision was to make my own. This instructable will explain the steps necessary to ...
Read more

›
/* Read Quadrature Encoder  * Connect Encoder to Pins encoder0PinA, encoder0PinB, and +5V.  * http://playground.arduino.cc/Main/RotaryEncoders  * Sketch by max wolf / www.meso.net  * v. 0.1 - very basic functions - mw 20061220  * Sketch updated by Brooke Hedrick / www.millamilla.com  * v. 0.2 - Added the "S" pin for encoders with push-down support - bth 09292013  *        - Put a limit of 255 and 0 in place ...
Read more

›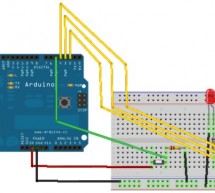 After buying a Nanode (an Arduino-compatible board with ethernet built-in) last weekend, we've been trying to work it out by making a couple of simple examples, the 'Binary Dice' is the first one with input and outputs. A note, this code example is based on the one from the book Arduino: A Quick-Start Guide by Maik Schmidt. You'll need (other than the Nanode/Arduino board): 3 LEDs (ours were rated for 0.8mA ...
Read more

›