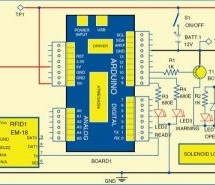 RFID is a non-contact, automatic identification technology that uses radio signals to identify, track, sort and detect a variety of objects including people, vehicles, goods and assets without the need for direct contact or line-of-sight contact (as found necessary in bar code technology). RFID technology can track movement of objects through a network of radio-enabled scanning devices over a distance of se ...
Read more

›
Surya Mattu is a creative technologist who loves to make things. He's based in NYC and working at ITP, a two-year graduate program exploring the imaginative use of communications technologies. Today he's sharing with us how feasible it could be to build an RFID-controlled entry for students using Arduino Yún. Read  other guest posts on Arduino Yún. I work at ITP as the student floor-staff programmer. At the ...
Read more

›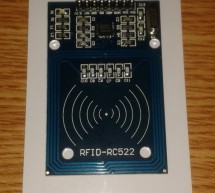 I just received my RC522 RFID reader and made this simple Arduino access control system that uses the reader, a buzzer for the alarm and a relay shield for the security system. The relay can be used to open a door lock and if you need a louder alarm then you can replace the small buzzer with a high power siren. I will not talk about the RFID reader because you can find a lot of information about it on the w ...
Read more

›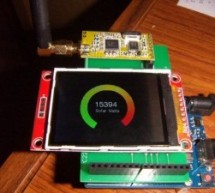 16 node mesh, up to 1000m between nodes, sample two analog voltages per node, link any node to any other node, display data on any node with either graphics or text display, turn on relays based on data at any node, fault tolerant with data going via multiple paths. Arduino Compatible apc220 Wireless rf Module with Graphics LCD: Step 1: Wireless mesh with graphics LCD This Instructable merges two existing I ...
Read more

›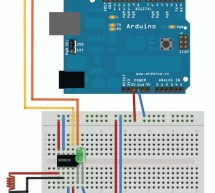 If you ever wanted to integrate RFID functionality into your project, this small tutorial might help you accomplish that. I used the RDM630 module from seeedstudio in its UART version. It comes on a small board with presoldered connectors which fits perfectly on a breadboard. You only need to connect the antenna to the two pin socket. You also can connect a LED to indicate if the antenna picks up ...
Read more

›
f you've ever wanted the ability to use some form of hardware-based authentication in your projects then this is the board to do it with. The Parallax RFID (Radio Frequency Identification) reader is super easy to configure. It only takes four wires! It uses serial protocol to transfer information from RFID cards to the Arduino. This project is a quick introduction to using this RFID reader with the Arduino ...
Read more

›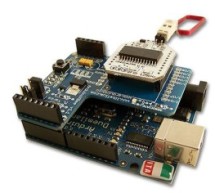 Finally! It's been about 3 months since my last arduino tutorial – I've been keeping busy as usual. I've been working on this one for some time. I got the parts months ago, made an outline a few weeks ago, prototyped the circuits and wrote the code last week, and did the filming over the last few days. [box type="note" color=" #202020 " bg="#ffbb00 " font="verdana" fontsize="14" radius="20 " border="#000" f ...
Read more

›
We have taken this project down, due to vendor's request. Please wait till we get approval again... ...
Read more

›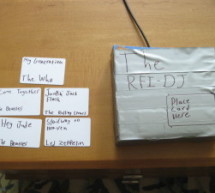 The RFI-DJ is a USB device for playing MP3 files from your computer. You have a set of RFID cards, each one with a song name written on it. You choose a card and place it on the RFI-DJ, and your computer will play that song. Its magic! Actually, it's not magic. It uses an Arduino and an ID-12 RFID scanner, and a python script running on your computer. The device is really fun to use, and it makes a great af ...
Read more

›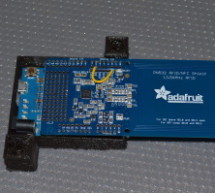 Quit pulling your hair out over incorrect passwords. Using an Arduino Leonardo and Adafruit's NFC shield, you can unlock your computer with an NFC card. The Arduino reads the NFC card's unique identifier and once it receives the correct one, it uses the Arduino Leonardo's keyboard emulation feature to type a password. Step 1: Parts Needed You will need the following parts for this build: Arduino Leonardo Ad ...
Read more

›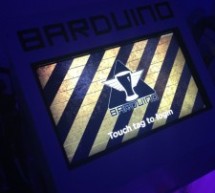 Got an Arduino? Like parties / alcohol? Can't be bothered to make your own bar quality cocktails? Make a Barduino! Its back, with new features in v2.0: Facebook integration - Facebook registration Page to track and graph drink consumption Touchscreen with gesture support RFID user login - sync with Facebook profile photo SQL drink database After party drink stats Illuminated drink dispenser The fully automa ...
Read more

›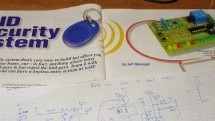 In this tutorial you can make an RFID access system. It's very simple and can be used with a wide variety of end-uses. Updated 18/03/2013 The purpose of this project is to prototype a basic RFID access system. Although it is not that complicated, this article is my response to a kit reviewed in the Australian "Silicon Chip" (November 2010) electronics magazine. Their article describes the kit in detail – op ...
Read more

›