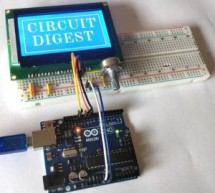 There are many types of LCDs used in Electronic Projects. We have already used 16X2 LCD in many of our projects and also used TFT LCD with Arduino. You can find our entire 16X2 LCD related project by following this link, including interfacing with 8051, AVR, Arduino and many more. The ST9720 Graphical LCD is totally different from the Ordinary LCDs. Ordinary LCD can only print simple text or numbers within ...
Read more

›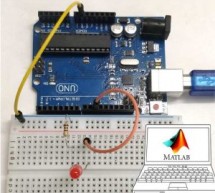 In this project, we are going to learn, How to set up hardware support for Arduino in MATLAB software. How to control an Arduino using MATLAB code. We normally use Arduino IDE to write and upload codes to Arduino. The advantage of MATLAB is, it uses a high-level programming language which is easier than C / C++. The other advantage of using MATLAB is, we can see the results of I/O operations quickly (withou ...
Read more

›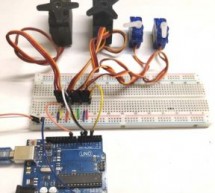 Using one or two Servo with Arduino is Easy but what if we want to use more than one Servo Motors? Here, we are going to show you that how to control Multiple Servo Motors with Arduino. Connecting multiple Servo Motors with Arduino seems to be easy and but if we connect all the Servos to Arduino supply pins then they won't work correctly because of lack of enough current to drive all the motors. So you have ...
Read more

›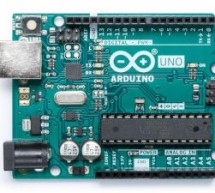 Arduino Uno is a microcontroller board based on the ATmega328P (datasheet). It has 14 digital input/output pins (of which 6 can be used as PWM outputs), 6 analog inputs, a 16 MHz quartz crystal, a USB connection, a power jack, an ICSP header and a reset button. It contains everything needed to support the microcontroller; simply connect it to a computer with a USB cable or power it with a AC-to-DC ad ...
Read more

›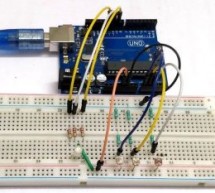 What if we can generate different colors using a single RGB led and make our room's corner more attractive? So, here is a simple Arduino based color mixing lamp which can change color when there is change in light in the room. So this lamp will automatically will changes its color according to the light conditions in the room. Every color is the combination of Red, Green and Blue color. So we can generate a ...
Read more

›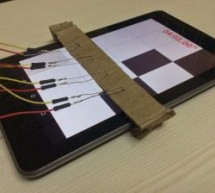 Ever wondered if your phone can play games by itself. Yes, it is possible. You can build a circuit to play Piano tiles on your smartphone. The video shows the demonstration of the project. Step 1: Components Required And the circuit can be built with simple components like Light sensors, Relays and Arduino. Three main functions of the circuit are : Sensing color of the tile (Black or White)Processing the co ...
Read more

›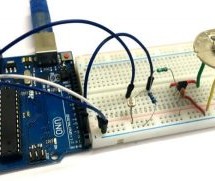 Be a bright spark, lights off till it's dark!" sometimes we forget to turn off the lights and waste electricity and you must have also seen street light turned on in the day. We have already built few circuits on Dark detector where lights turn off automatically if it is bright outside and turns ON if it is dark outside. But this time, in this circuit we are not only turning On and off lights based on light ...
Read more

›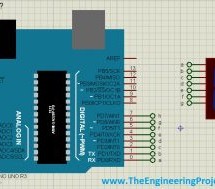 Hello friends, today we are gonna have a look on how to interface Seven Segment with Arduino in Proteus. In my last post, I have posted an Arduino Library for Seven Segment Display, which is designed by our team and is quite basic in functionality. So, if you haven't checked that post then first of all check that one and download the Arduino Library for Seven Segment Display as I am gonna use that library i ...
Read more

›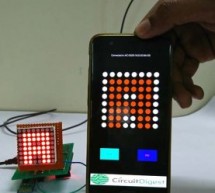 Be it the long stretched highways or your doctors front door, we have sign boards placed everywhere to provide us information. But these sign boards are often boring and cannot be configured as per our interest from time to time. So in this project we are going to build a Bluetooth controlled Sign board using an 8*8 Matrix display. A unique feature of this project is its android application which allows the ...
Read more

›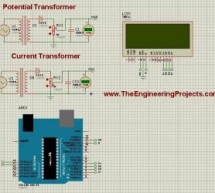 Hello friends, hope you all are fine and having good life. In today's project, we will see how to display ADC value on LCD using Arduino in Proteus ISIS. Its quite a simple project in which we are gonna measure the voltage of ADC pins and then will display them over to LCD. The microcontroller I am using in this project is Arduino. The simulation is designed in Proteus ISIS. IF you are working on PIC Microc ...
Read more

›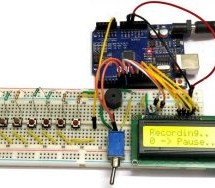 Arduino has been a boon for people who are not from the electronics background to build stuff easily. It has been a great prototyping tool or to try something cool, in this project we are going to build a small yet fun Piano using the Arduino. This piano is pretty much plain with just 8 push buttons and buzzer. It uses the tone() function of Arduino to create various types of piano notes on the speaker. To ...
Read more

›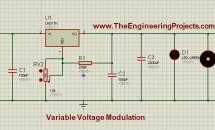 Hello friends, hope you all are fine and having fun. In today's post we are gonna have a look at LM317 Voltage Regulator in Proteus. In the previous post, we have seen how to design a 5V Power Supply in Proteus ISIS, which I have designed using IC regulator 7805. Today I am going to share How to design LM317 Voltage Regulator Circuit in Proteus. This DC power supply is a variable one means you can set its o ...
Read more

›