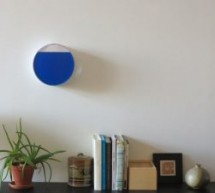 This is a tutorial for making the Tidal Clock. The clock shows the ebb and flow between high and low tide by a rising and falling water level. It consists of an airtight acrylic container that has a front visible chamber and a back hidden chamber. A volume rotates through the back chamber, displacing the water in the front and causing the water level to rise and fall. The rotation is controlled by an Arduin ...
Read more

›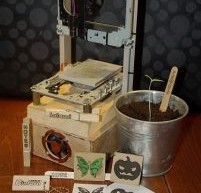 I have been trying to get my hands on a laser cutter for some time but they always seem out of reach. All the great things that can be done with a real laser cutter tickle the imagination. I feel it's time to share my latest project - a low cost laser engraver,. The workspace is a bit small but none the less it works and comes so cheap that most will be able to replicate the result. I did take a few shortcu ...
Read more

›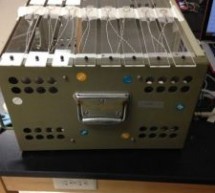 This xylophone uses the Arduino Uno and a multiplexer to identify when one of eight keys are struck, and play that sound via midi sound on a computer. An optional part of the instructions also allows each key to light up with two LED lights at the same time the xylophone is struck. These steps outline what I have done. Step 1: Necessary Parts Arduino Uno9 V battery with Arduino adaptorArduino to USB connect ...
Read more

›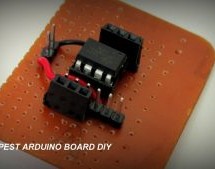 Well most of time i get troubled when i need Arduino in some projects where i need few I/O pinsWell thanks to Arduino-Tiny platformArduino program can be burned into the Avr-tiny Series like Attiny 85/45 Arduino-Tiny is an open source set of ATtiny "cores" for the Arduino platform. It provides a core that enables Arduino users to work with the ATtiny84 (84/44/24), ATtiny85 (85/45/25), and ATtiny2313 (4313) ...
Read more

›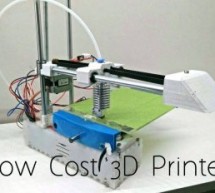 Hello everyone! In this instructable I will show you how to make a low cost 3d printer that I designed! It should cost around $150 US dollars or $175 Canadian dollars, if you buy from the links provided in this project (parts are from Aliexpress). You can also buy locally but it will cost more (about $300- $400 instead of $150).The print bed size is 5.5"x6"x6". Update: Version 3.0 will be posted on Feb 8 20 ...
Read more

›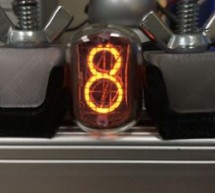 A Nixie Tube is a Neon gas-filled tube, that has a wiremesh anode with various cathodes shaped like numbers or symbols. Back in the 1950s they were used in computers, calculators, and laboratory equipment. Nixie tubes were replaced by LEDs and VFDs(vacuum fluorescent displays)in the 1970s. They were too costly to to mass produce so they were no longer used in most new products. Spice up your next project by ...
Read more

›
Are you familiar with Arduino, but are looking for a little more connectivity in your projects? This Instructable goes over a new (and cheap) wireless module that has hit the embedded world hard - the ESP8266. This little module is a perfect way to hook your Arduino project into your WiFi. What you do with it is entirely up to your imagination. This project demonstrates how to tie into the WeatherUndergroun ...
Read more

›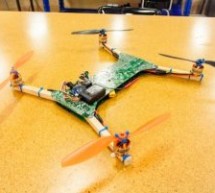 My university had a bunch of old server motherboards that were headed to the dumpster. I decided to see the feasibility of turning them into something useful! Go ahead and grab the attached pdf plans, print them out full size, and build your own! Step 1: Prepare the Motherboard Pop in your earbuds, turn up some tunes, and spend some quality time with your heatgun. If you have a sacrificial toaster oven big ...
Read more

›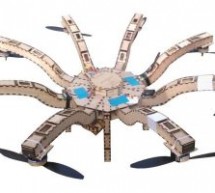 the photo you see was taken from my first ever copter which i built in 2 hours, what i had not mentioned was my first copter used a laser cut frame i designed and produced whilst in school.This difference between this post and my other about building multirotors is this is mainly to do with designing a custom frame, however i thought rather than post links to the next tutorial, i would include it both ...
Read more

›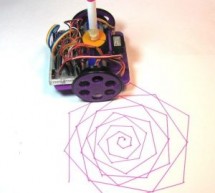 https://youtu.be/Uo2aUUNhdKs I designed this project for a 10-hour workshop for ChickTech.org whose goal is to introduce teenage women to STEM topics. The goals for this project were: Easy to build.Easy to program.Did something interesting.Low-cost so participants could take it home and continue to learn. With those goals in mind, here were a couple of the design choices: Arduino compatible for ease of prog ...
Read more

›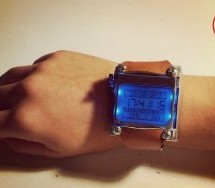 I apologize if you find spelling errors or nonsensical text, my language is Spanish and has not been easy to translate, I will improve my English to continue composing instructables. In today's technology, especially electronics have come a long way, to the point that today can make projects a few years ago were very complicated to implement, thanks to these technological advances are now able to design and ...
Read more

›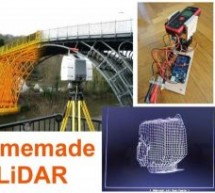 Some days ago I bought a laser rangefinder (Uni-T UT390b, f.e. http://www.dx.com/de/p/uni-t-ut390b-45m-laser-dist...) to realise a simple LiDAR. The rangefinder has an accuracy of +/- 2mm and is able to measure distances up to 45m. This will be enough for my living room ;-) You'll also need: * Arduino Mega (because of more than one Serial Outputs) * 2 Servos * Servo tilt (f.e. http://physicalcomputing. ...
Read more

›