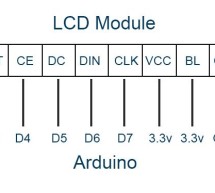 We purchased one of these very cheap, very cool 84×84 LCD backlit screens off of eBay a couple of weeks ago. It's a very nice product for adding visual elements to your projects at a very low price. We paid £3.89 for the screen and it was delivered a few days later. Take a look below for connection instructions and example code from Adafruit on how to get this up and running with your Arduino. So What do I ...
Read more

›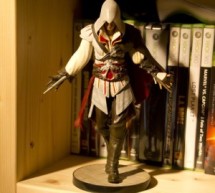 I've bought recently some cheap dual axis magnetic sensors at SureElectronics (http://www.sureelectronics.net/goods.php?id=944), I've tried first to use them as straight compass. Annoying problem : it's impossible to accurately compensate the tilt of the sensor without using a gyro sensor. On the other end, if you stay on the same horizontal plan, the measures are pretty accurate even if you consider their ...
Read more

›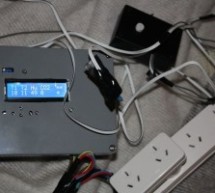 This is my first Arduino project aimed at helping me with my other hobby which is growing oyster and shiitake mushrooms indoors. In a nutshell, the controller takes in two temperature readings, 1 Humidity reading and 1 Co2 reading and triggers a set of four relays connected to mains power. Intended to be connected to the mains are two heating pads, a sonic humidifier and an air pump (although the choice isn ...
Read more

›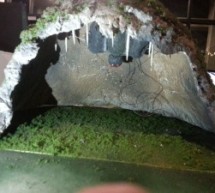 The purpose of this instructable is to outline our development of this bat in the cave as well as provide instructions and tips for future engineers hoping to complete a similar project or use components of our project in theirs. The goal of this project was to create an diarama that could educate people. The main functionality of the bat in the cave is for bat to react to a light source in the cave by stre ...
Read more

›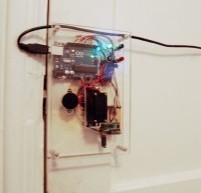 The key to my apartment never worked quite right because it is a copy of a copy of a copy. I am fairly certain that the dead bolt is original to the building and the property manager seems to have lost the original key years ago. As a result unlocking the door was always a pain. Changing the lock wasn't an option, but eliminating the need to use a key was. Parts: Arduino Uno RF transmitter and receiver Serv ...
Read more

›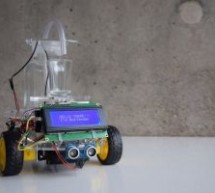 https://youtu.be/p6wJBZe1YVg BotTender, a bartender assistant that pours the perfect shot! BotTender is an autonomous robot that is designed with the aim of automatising bars. It is placed on top of the bar and detects the shot glasses in front of it. Once the glasses are detected, it approaches to the glass and asks for the customers to place their glasses on the robot. Then the perfect shot is waiting to ...
Read more

›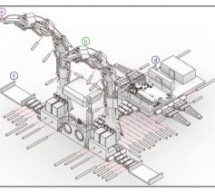 https://youtu.be/_lEu2h-2iWs The project conducted as part of the Computational Design and Digital Fabrication seminar in the ITECH masters program. A Project by: ShuChuan Yao, Jeongwoo Jang, Zijie Tan Arduino UnoServo Motors x4fishing wirespins (cotton buds stem, thread rod, toothpick)Gyro Sensor9V BatteryPretty Scarf/Bandanna Do you ever feel the need to express yourself but always fail to do so? Do you w ...
Read more

›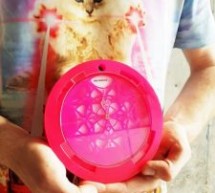 The project conducted as part of the Computational Design and Digital Fabrication seminar in the ITECH masters program and was brought to you by Vanessa Costalonga, James Hayward and Christo van der Hoven. Have you ever doubted the choices that you make? Have you ever looked elsewhere for wisdom and clarity only to find disappointment and vagueries? Look no further: I would like to introduce you to the mora ...
Read more

›
Liquids or other objects appear colored because theyreflect or transmit certain colors and in turn swallow (absorb) others. With a so-called photometer, those colors (wavelengths) can be determined, which are absorbed by liquids. The basic principle is simple: with a LED of a certain color you first shine through a cuvette filled with water or another solvent. A photodiode measures the incoming light intens ...
Read more

›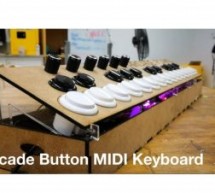 This is a version 2.0 of one of my first forays into Arduino and DIY MIDI programming. I've developed my skills in prototyping and design so I thought it would be a good demonstration of process and progression. With a more informed design process I recycled the buttons from my first attempt and set off to build 2.0! Step 1: Materials My 1st version used an Arduino Mega because of the many intputs it has bu ...
Read more

›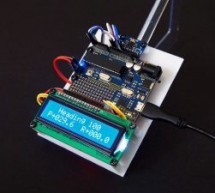 https://youtu.be/PY_17f5RByI This instructable explains how to make a tilt compensated compass using an Arduino UNO R3, an LCD display, and an IvenSense MPU-9250 multi-chip-module that contains an MPU-6050 accelerometer / gyro and an AK8963 magnetometer within the same package. The LCD simultaneously displays the Heading, (P)itch, and (R)oll. The heading accuracy is within 2 degrees depending on how well th ...
Read more

›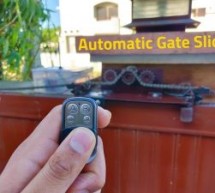 Over the summer, my dad motivated me to look into buying a gate automation system and setting it up. So I started my research and looked into package solutions on AliExpress and local vendors. The local vendors were offering complete solutions including installation for > $1000. These were Italian systems and were supposed to be very high quality. But the price was way out of our budget. The systems on A ...
Read more

›