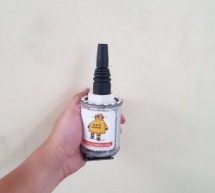 Today I will share how to make a WIFI JOYSTICK from an ESP8266 and 4 ways industrial joystick. It can be integrated into the factory's automation system or be used for smart home control. The mentioned control systems are PLCs and the specific case that I am applying is SIEMENS PLC S7-300..... Let's start and firstly please watch the video below: https://youtu.be/aFG6ttPEAu4 Step 1: BILL OF MATERIAL Main co ...
Read more

›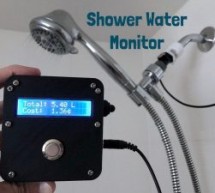 Which uses more water - a bath or a shower? I was recently thinking about this question, and I realized that I don't actually know how much water is used when I shower. I know when I'm in the shower sometimes my mind wanders, thinking about a cool new projects idea or trying to decide what to have for breakfast, while water is just gushing down the drain. It would be a lot easier to reduce my water consumpt ...
Read more

›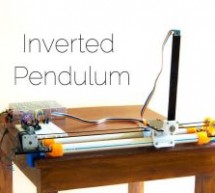 https://youtu.be/xwXPipYmJ9A The inverted pendulum is a classic problem in dynamics and control theory that is generally elaborated in high-school and undergraduate physics or math courses. Being a math and science enthusiast myself, I decided to try and implement the concepts that I learned during my classes to build an inverted pendulum. Applying such concepts in real life not only helps strengt ...
Read more

›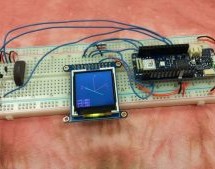 What are we building? Humans can't detect magnetic fields, but we use devices that rely on magnets all the time. Motors, compasses, rotation sensors, and wind turbines, for example, all require magnets for operation. This tutorial describes how to build an Arduino based magnetometer that senses magnetic field using three Hall effect sensors. The magnetic field vector at a location is displayed on a small sc ...
Read more

›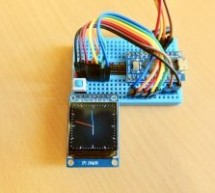 https://youtu.be/lFRq-LM5flQ This instructables show how to use a square color display and Arduino dev board build a watch core. This will cover the topics of dev board selection, display selection, extra modules selection, UI design, performance tuning and power saving. Note: I have prototyped some Arduino Watches few years ago. But the hardware sizes at that time are too big to squeeze into a watch case, ...
Read more

›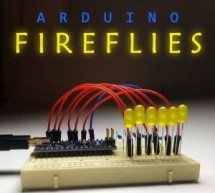 https://youtu.be/S8C5a9tcbgk One of the things I look forward to with summers in Pennsylvania are fireflies in my backyard. I recently taught myself Adruino programming for the purpose of making this simple project. It's a great program to start with and is easy enough for any programmer, novice to expert, to build, modify and have fun with in only a few minutes. Let's get started. Step 1: What You'll Need. ...
Read more

›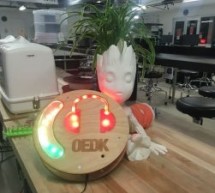 The Oshman Engineering Design Kitchen (OEDK) is the largest makerspace at Rice University, providing a space for all students to design and prototype solutions to real-world challenges. To serve this purpose, the OEDK houses a number of power tools and large machinery that produce loud, potentially unsafe noises. While the OEDK has successfully established a culture of safety around eye protection and glove ...
Read more

›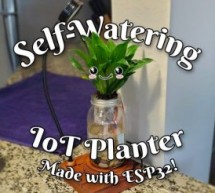 Introduction: On one of my weekly pilgrimages to Lowes (as any devout Kansan does), I found a sad little plant in the Gardening Department: a Janet Craig Compacta. The poor little guy looked lonely and dehydrated. We clicked right away and immediately I knew I had to take him under my wing. There was one major problem. I *suck* at gardening. I am a disgrace to my home state's agricultural prestige ...
Read more

›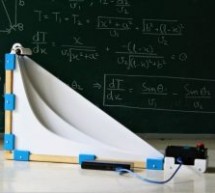 https://youtu.be/1BdO8J0iynY The brachistochrone curve is a classic physics problem, that derives the fastest path between two points A and B which are at different elevations. Although this problem might seem simple it offers a counter-intuitive result and thus is fascinating to watch. In this instructables one will learn about the theoretical problem, develop the solution and finally build a mod ...
Read more

›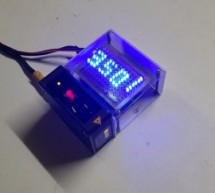 I have in my hand a distance laser sensor with high precision and speed. It is used in industrial environments for object positioning or detection applications. According to technical documents, I found it can communicate with other devices via RS485. I spent the weekend to learn it and find ways to communicate with cheap CPU - Arduino. And finally, I succeeded in reading data from it and displaying the dis ...
Read more

›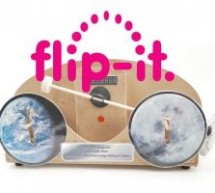 https://youtu.be/1QCvlQLj2JA Origins: This is a game I developed over a couple of years 2018-2019 It was originally called "Stupid Flip" and came out of my interest in creating simple and fun interactive games that could also be used for teaching coding. This is about the simplest game imaginable and involves flipping an arm from one player to another with a card (token) attached to the end with a magnet. T ...
Read more

›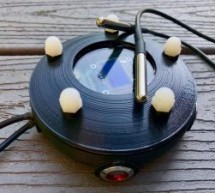 Alaska is on the edge of advancing climate change. Its unique position of having a fairly untouched landscape populated with a variety of coal mine canaries enables a lot of research possibilities. Our friend Monty is an Archaeologist who helps with camps for kids in Native Villages scattered around the state--Culturalalaska.com. He has been building cache sites for the historical preservation of food with ...
Read more

›