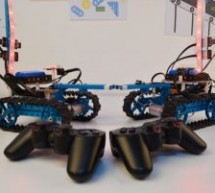 https://youtu.be/XMgdvILuDaU This project is to make two infrared fighting tanks with Starter Robot Kits, some mechanical parts and electric modules. They are controlled with 2.4G wireless joystick. So, how to make it? Step 1: Parts Required 2 x Starter Robot Kit(Bluetooth or IR version) 4 x Beam0808-136-Blue 2 x Beam0808-024-Blue 2 x Beam0824-032-Blue 2 x Beam0808-312-Blue 2 x ...
Read more

›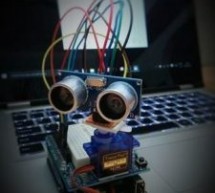 Vision is one of the most exciting senses you can endow on your robot. The ability to perceive obstacles allows a robot to make an educated decision regarding further movements. However, it is also not the easiest senses to implement for a few reasons. Firstly, vision can be abstracted to a two-dimensional vector when it comes to computing, as opposed to a single dimensional scalar such as, say, temperature ...
Read more

›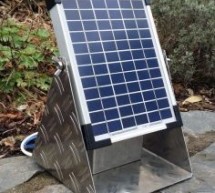 Ever wanted to know how much solar power you could yield by putting PV cells in a specific place on or around your house? This Instructable shows you how to build a data logger based on an Arduino (or Genuino) Uno with data-logger-shield and a PV cell recording the electric power yielded during a sunny day or even longer. The data (date, time, voltage,...) are recorded on an SD-card and can be edited with a ...
Read more

›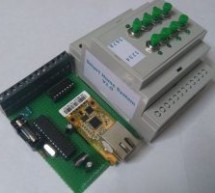 Hello, I am Michalis Vasilakis from Ardumotive.com and in this Instructables guide I will show you how you can easily make your own smart home system based on Arduino uno and an Ethernet module (or shield). You will be able to use this system from any device (mobile phone, pc, tablet) because the user interface (1st image) is accessible through a browser window. Because of that, it supports all op ...
Read more

›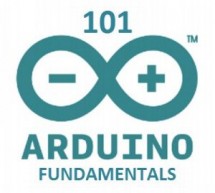 The purpose of this instructable is to introduce the sketch writing fundamentals to all new comers to the Arduino world. It is meant to be a beginners guide that includes detailed explanation about the basic statements and functions. Most of the sketches I use are taken from the Arduino IDE for their simplicity. I wrote this guide when I first started working with Arduino as a way to help me code easier. Fo ...
Read more

›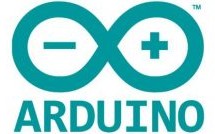 https://youtu.be/GnYi9Y2EIoc Hello world! Today i made a simple code to control a electric strike lock with a Password/ Access Code using a 1 channel relay. I don't have such a lock but i demonstrated it with a lamp attached to the relay. Check the next step for the schematic code & Parts list. (I know! I wrote access wrong in the video..don't mind the typo..lol.) Step 1: Schematic, Code & Parts Lis ...
Read more

›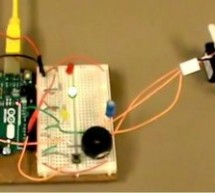 In this instructable i will be showing you a video on how I made a knock lock using the arduino uno starter kit. I did run into a few problems along the way but figured out a solution after thinking it over. this is the first arduino project I have made so i went solely off of the directions in the booklet provided in the kit. I may have gotten a bit ahead of myself when choosing to do the knock lock with n ...
Read more

›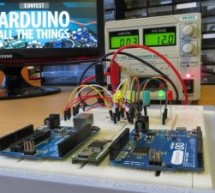 After some years of experimenting with Arduino, I decided that the time has come to share the knowledge I've acquired. So I here it goes, a guide to Arduino, with the bare basics for beginners and some more advanced explanations for people who are somewhat more familiar with electronics. Every step will consist of a detailed explanation, then a summary, followed by a more advanced approach. If you're a comp ...
Read more

›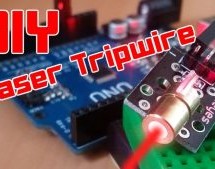 https://youtu.be/X18CfOKtyTQ In this tutorial I will be teaching you how you can build your own Laser Tripwire Security System at home! You will need the following components and materials: LED lightLaser ModuleLaser Sensor ModuleSpeaker or Piezo Buzzer2 Small Breadboards with sticky tape on the backArduinoBreadboard wiresUSB Cable (to program the Arduino) This project is very simple to build since we won't ...
Read more

›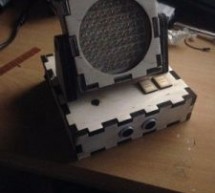 Hello, In this project I am making a lamp with multiple colors using RGB leds. My idea is to try to let the lamp change color if it detects a sound in the area. If you get annoyed from the changing colors every time you make a sound, you can always put the lamp on a mode where you can change the colors manual. Also the lamp will go off when you come too close to it. The casing of the lamp is designed using ...
Read more

›
https://youtu.be/pq3YFhjS-Wc Hey Makers, Lets make a Simple Quiz Buzzer using Arduino! Step 1: ​What We Can Do With It? What we can do with it? >Quiz Game Buzzer >Play Tunes and lots more…………. Step 2: Things Required >Arduino Uno (Buy From Amazon.in) (Buy From Amazon.com) >Buzzer (Buy From Amazon.in) (Buy From Amazon.com) >Switch (Buy From Amazon.in)(Buy From Amazon.c ...
Read more

›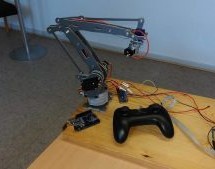 Purpose and description of this guide This instructable is a hand-in for a school project that we made. The purpose of this project was to create a robot arm control using thumbsticks. We had to use an Arduino Uno for the control and in addition, we had to implement some sort of actuator or sensor in the setup. We modified a Logitech gamepad using the two thumbsticks. Two push buttons where available to use ...
Read more

›