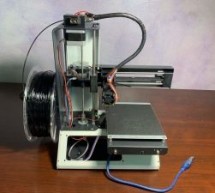 The goal of this project is to develop a low-cost bioprinter to make bioprinting more accessible to research institutions. Currently, low-end bioprinters cost approximately $10,000 while high-end bioprinters cost approximately $170,000. In contrast, our printer can be built for approximately $375. Supplies: Parts: Ramps 1.4: https://www.amazon.com/HiLetgo-Control-Printer-Su...Arduino mega 2560: ht ...
Read more

›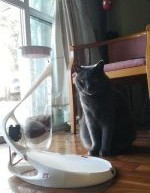 https://youtu.be/uVHh2rHcWi4 Jojo is a super handsome cat.I love him in every aspect, except he keeps waking me up everyday 4am in the morning for his food, so it's time to get an automatic cat feeder to save my sleep. However, he is so handsome that when I want to find a right automatic cat feeder on the market for him, I can never be satisfied with their simple bucket like appearance. So I decide to build ...
Read more

›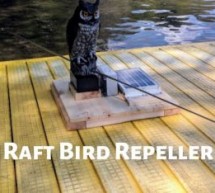 In this project I will show you how to build a solar-powered Raft Bird Repeller that will get rid of those pesky birds that poop on your raft. Step 1: Intro https://youtu.be/Z9JdDufT_Ss If you have ever been on a raft, you know just how relaxing and fun they can be to hang out on. One thing that is definitely not relaxing or fun is cleaning up the bird poop on them. This has been a problem as long as I can ...
Read more

›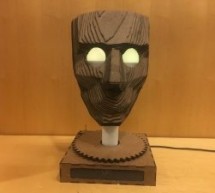 https://youtu.be/Nqh3Ej8qfTU Meet Chartreuse! Chartreuse's face follows you when you walk by. When she sees you, her eyes turn yellow and she gets a happy expression in her eyes. As you walk away, her eyes change to blue and she sadly turns away. Chartreuse is powered by an Arduino Uno, two servos, and a stepper motor and a couple of addressable LEDs and constructed from a few pieces of 1/8" hardboard. Supp ...
Read more

›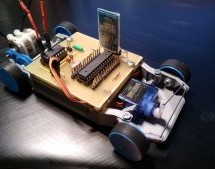 This car was made as a creative activity for students from Erazmus project. The Small Car celebrated big succes. So I've decided to share this small, unassuming and yet very educative project with community. It's ideal to entertain students, for instance during public open day at schools. This project will help students master their 3D printing skills, PCB making skills, constructing skills and programming ...
Read more

›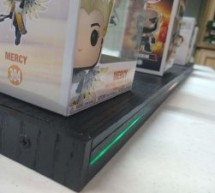 Back Story My brother has Funko POP figures that represent his characters that his friends play most often in video games. We thought that it would be cool if they had a display case that would have LEDs in it to represent their status on Steam. So with my previous experience with Arduino, Steam API, and woodworking, I said that I could probably figure something out. For anyone that does not know what Steam ...
Read more

›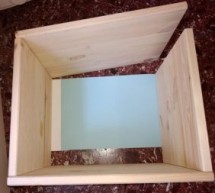 https://youtu.be/JqdOQ7wjEsQ We'll be making a diorama presenting the water cycle, using Arduino and some motors to add movement and lighting. It has a school feel - because it is actually a school project! The presentation scenario is this: The sun rises in the morning [One servo motor moves the sun]. Water evaporates from the sea [One stepper motor raises the "evaporation sheet"] Clouds form in the sky [O ...
Read more

›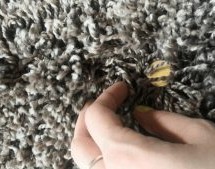 I recently finished the installation Equally diverse, which is made of a series of lamps that react to the sensors placed in a rug underneath the lamps.Here is how I made the rug with pressure sensors.I hope you will find it useful. :) Step 1: How to Make the Sensors For the pressure sensors, I used piezo sensors because they are cheap, effective and easy to use.To create the RF communication, I used an Ard ...
Read more

›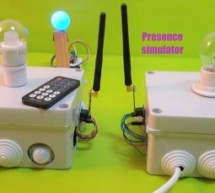 This project allow us to simulate presence and to detect movements in our home. We can configure a network of devices installed in differents rooms of our home all of them controlled by a main device. This project combines these features on a single device (PICTURE 1): It is a presence simulator: the device switchs on and off one light bulb (PICTURE 1) and use an IR transmitter (PICTURE ...
Read more

›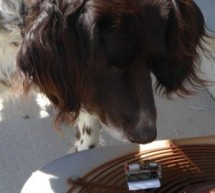 So this Lazy Old Geek (L.O.G.) hasn't been able to do an Instructable for a few years. At 70 years old, the brain doesn't work as well as it used to and it's hard to focus on big projects let alone try to write about them. (I am entering Arduino Contest.) But with the help of my loving dog, Sadie and my CPAP machine, I'm going to give it a try. Sadie is my anti-depressant, keeps my spirits up and we walk ev ...
Read more

›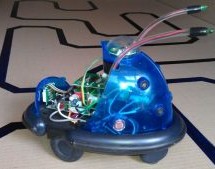 This project is to create an Infrared Remote Control to control the Original Cybot received with the magazine Ultimate Real Robots, started back in 2001. Reason for making the remote:(a little history) Before the issue of the parts for the IR handset, Cybot was put into different modes by selecting DIP Switches. (There was no issue with Cybot while this was the case) When the IR Handset was issued, things c ...
Read more

›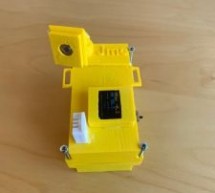 Hi everyone, I work as a builder even though I've been always really interested in new technologies. I've learned a little about 3d printing, Arduino and electronic issues reading a lot. I visit this web regularly so I would like to make my little contribution. In my job sometimes it is not so easy to know the reason of the moisture in a wall which causes unhealthy environments. This project will help us to ...
Read more

›