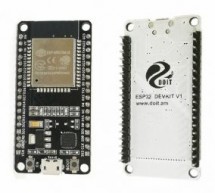 GPIO pins of ESP32 DEVKIT As mentioned earlier, the chip used with this board has 48 GPIO pins, but all pins are not accessible through development boards. ESP32 devkit has 36 pins and 18 on each side of the board as shown in the picture above. It has 34 GPIO pins and each pin has multiple functionalities which can be configured using specific registers. There are many types of GPIOs available like di ...
Read more

›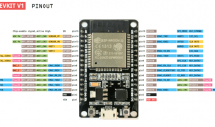 This tutorial is about pinout of the ESP32 development board, especially for ESP32 devkit. ESP32 devkit consists of ESP-WROOM-32 module. There are many versions of ESP32 chip available in the market. But ESP32 devkit uses ESP-WROOM-32module. But the functionality of all GPIO pins is the same across all ESP32 development boards. I find many people searching online about this development ...
Read more

›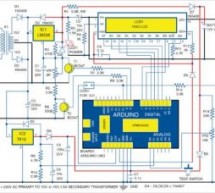 The circuit presented here can automatically charge a 12V, 7Ah battery, or above. Special features of the charger are as follows. It automatically controls the charging current as per the status of the battery. Battery voltage level as well as charging status are indicated on the LCD display. The charger maintains float voltage, if battery is fully charged. Arduino identifies status of the battery connectio ...
Read more

›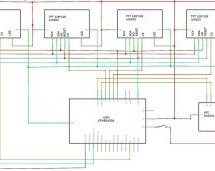 The presence of 12-Multi-National Digital clocks is very common at the lobby / front desk of star hotels, showing time & dates of several countries where from most of the guests to arrive to stay at the hotel. One common feature of these clocks is that they are majestically looking elegant dial clocks! I tried to achieve that feature using a cheap ATMega-328 alias bare-minimum Arduino UNO microcontrolle ...
Read more

›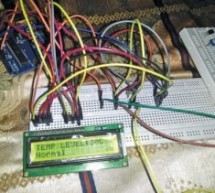 Monitoring the temperature of a transformer or electric motor winding involves data acquisition. This project is developed to monitor the temperature of an electric motor and a transformer with high accuracy, incorporating display and alarm facility. This circuit can be installed near a transformer winding or a motor's location, or it can be attached to either of these using suitable support. It can track t ...
Read more

›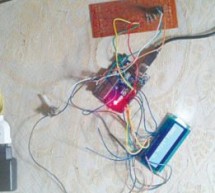 Metal oxide semiconductor field effect transistor (MOSFET) is a semiconductor device widely used for switching applications and amplifying electronic signals. While the facility to determine the type and pin configuration of bipolar junction transistors (BJTs) are available in digital multimeters (DMMs) used in the laboratory, most DMMs do not provide such features for MOSFETs. This Arduino-based project al ...
Read more

›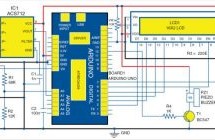 Panel meters in regulated power supplies are used to display electrical parameters like voltage and current. Presented here is a circuit to display DC voltage and current of power supplies, including DIY-type ones. Circuit and working Circuit diagram of the DC panel meter using Arduino is shown in Fig. 1. The circuit is built around Arduino Uno board (Board1), current sensor IC ACS712 (IC1), 16×2 LCD (LCD1) ...
Read more

›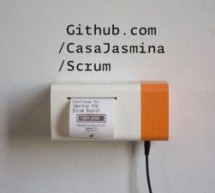 Print Github issues on paper and stack them on your desk. Every time you close an issue and you can literally "bin" it! Things used in this project Hardware components Arduino MKR1000 × 1 Thermal Printer × 1 Software apps and online services Arduino Web Editor Hand tools and fabrication machines 3D Printer (generic) Story You love the digital world, but you still find post-it and paper more effective tools? ...
Read more

›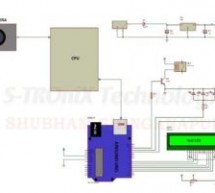 This is an image processing based fire detection and extinguisher system using Arduino. It is basically the system is divided into two parts: Fire detection 2. Fire alert and extinguisher In the first part, fire detects using image processing. Here in this project I'm using open CV and python for fire detection. I created a HAAR Cascade Classifier for fire detection using Open CV. It has trainer and detecto ...
Read more

›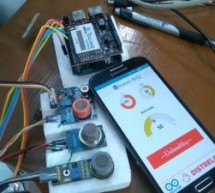 An indoor air quality monitoring system for detecting toxic gases. Things used in this project Hardware components Arduino Yun Shield & Genuino Yun Shield × 1 Arduino Leonardo × 1 Arduino Yun × 1 Arduino MKR GSM 1400 × 1 Arduino MKR WAN 1300 × 1 Seeed Grove - Gas Sensor(MQ2) × 1 Seeed Grove - Air quality sensor v1.3 × 1 Android device × 1 Software apps and online services Thinger.io Platform Story Intro ...
Read more

›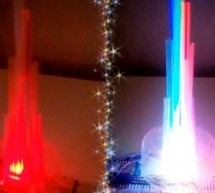 A simple, original and cheap Christmas tree made with LED-illuminated plastic straws that can be controlled over WiFi. Things used in this project Hardware components Arduino MKR1000 × 1 USB-A to Micro-USB Cable × 1 LED (generic) × 12 Resistor 330 ohm × 12 Software apps and online services Arduino Web Editor Arduino IDE Story Overview This is an original, cheap and easy-to-do "Internet of Holiday Things" pr ...
Read more

›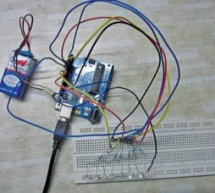 Light animations are visually appealing and hence widely used for advertising purposes. In this project, we present a MATLAB-based graphical user interface (GUI) approach to control the glowing pattern of a number of light-emitting diodes (LEDs). Use of GUI is advantageous since the user can control illumination patterns while performing other tasks in the PC. This project creates five different lighting pa ...
Read more

›