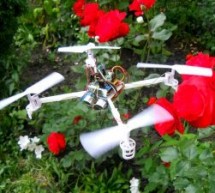 Drones are very popular toys and tools these days. You can find professional and even beginner drones and flying gadgets in the market. I have four drones (quadcopters and hexcopters), because I love everything that flies, but the 200th flight isn't so interesting and starts to be boring, so I decided that I will build my own drone with some extra feutures. I like to program Arduino and design circuits and ...
Read more

›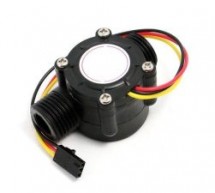 In this tutorial you will learn how to use one water flow sensor with an Arduino board. The water flow sensor consists of a plastic valve body, a water rotor and a hall-effect sensor. When the water flows through the rotor, rotor rolls and the speed of it changes with a different rate of flow. The hall-effect sensor outputs the corresponding pulse signal. This type of sensor can be found on different diamet ...
Read more

›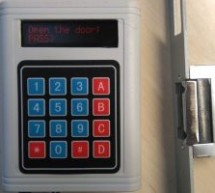 Hello! In this Instructables guide I will show you how to make your own password unlock door system by using the Arduino uno board. I made my own circuit by using the ATmega328 micro controller but this is an optional step. In this guide I will help you to make it easily on breadboard by using the Arduino uno board, and I will give you some extra tips on how you can make your own Arduino-based custom circui ...
Read more

›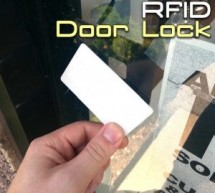 Here we are with the classic RFID door lock. It's classic in that whole, "We live in the future and take it for granted at this point" sense. In this tutorial, we will set up a door latch that can be opened with the swipe of an RFID Tag! We will program a list of acceptable 'key' cards that will unlatch the door for a specified amount of time. This is a really simple project, but it does require that you al ...
Read more

›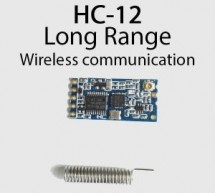 https://youtu.be/DGRPqeacJns In this instructable you will learn how to communicate between Arduinos over a long distance up to 1.8km in open air. The HC-12 is a wireless serial port communication module that is very useful, extremely powerful and easy to use. First you will learn how to make a wireless instant messenger with the least effort possible. Then we will move on to light up an LED with a push but ...
Read more

›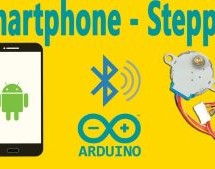 This instructable is the written version of my "Arduino : How To Control Stepper Motor via Bluetooth (with Smartphone)" In this project we will control a Stepper motor with a smartphone via bluetooth. My YouTube Channel First, you should see the following Instructable: How to Control a Stepper Motor With L293D Motor Driver Step 1: Tutorial https://youtu.be/EpLR4I9WYOU The Stepper motor used here is a rusty ...
Read more

›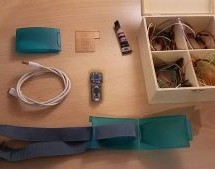 https://youtu.be/zsUDoa4-fQg Hi everyone, here it is my new project, a mouse controlled with the movement of the head!I decided to make this project once I received my accelerometer/gyroscope MPU6050 from IC Station, and I wanted to do something useful with this.Then I found out that a "Head Mouse" already exists, made by Martin Millmore with another accelerometer/gyroscope: https://www.instructables.c ...
Read more

›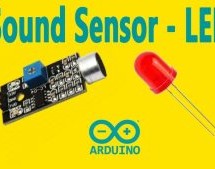 This instructable is the written version of my "Arduino - Sound Sensor (with LED)" YouTube video that I've uploaded recently. I strongly recommend you to check it out. My YouTube Channel Step 1: Tutorial https://youtu.be/setjiVH0_IY Sound sensors can be used for a variety of things, one of them could be turning lights off and on by clapping. Today however we are going to use hook up the sound sensor to an a ...
Read more

›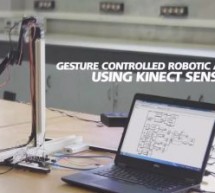 This is a Simulink Model to Control a Robotic Arm By Gestures that are captured using Kinect. A Robotic Arm is developed using Servo Motors. Step 1: Things Used in This Project https://youtu.be/Z4z3K5SwySE Hardware components: Arduino Mega 2560Microsoft Kinect for Xbox 360Microsoft Xbox Kinect AdapterAdafruit Servo MotorSparkFun USB to Serial Breakout - FT232RLGripperSolderless Breadboard Full SizeJumper wi ...
Read more

›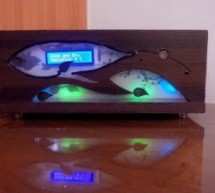 https://youtu.be/wYEzNOmNGLA https://youtu.be/RWchc7x-J1s Hello everyone. I am a graphic designer with a restless soul (my site www.inoace.com). I loved doing electronics years ago and than got busy with life and job. I am now blessed with some time ( rare now a days :P ). This is my first microcontroller / arduino based project. Edit: Just a tip, I was unable to make DHT11 work as it was showing ...
Read more

›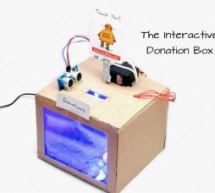 Donation boxes can be much more interesting and attractive when you combine them with electronics and a little bit of programming. This instructable will show you how to. As the name explains, making donation boxes interactive can help you gain much more attention and make people happy at the same time! Indeed, and awesome way to set up a charity and help the needed ones by installing it in shopping complex ...
Read more

›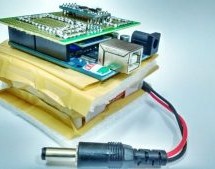 Electronic market is full of devices called pedometer and fitness tracker. They counts the number of steps you have taken, distance you have covered, whether you are walking or running and bunch of other stuff. Ever wondered, how these devices perform such measurements. I decided to make one on my own and share the knowledge of making it with guys. In this instructable we will develop accelerometer data acc ...
Read more

›