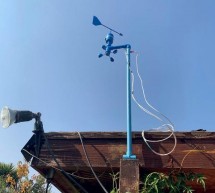 In this post, we will learn How to Build Your Own Anemometer Using Reed Switches, Hall Effect Sensor and Some Scraps on Nodemcu. Since I started with the studies of Arduino and the Maker Culture I have liked to build useful devices using junk and scrap pieces such as bottle caps, pieces of PVC, drink cans, etc. I love to give a second life to any piece or any material. A large part of the materials used her ...
Read more

›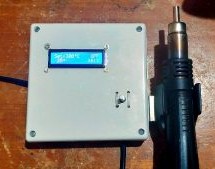 In general, the cost of electronic components and the tools used to fiddle with them have been dropping steadily over the last decade or so. But there will always be bargain-hunting hackers who are looking to get things even cheaper. Case in point, hot air rework stations. You can pick up one of the common 858D stations for as little as $40 USD, but that didn't keep [MakerBR] from creating an Arduino contro ...
Read more

›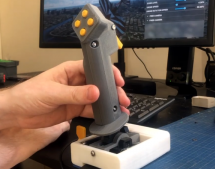 We have seen quite a few DIY joystick designs that use Hall effect sensors, but [Akaki]'s controller designs (YouTube video, embedded below) really make the most of 3D printing to avoid the need for any other type of fabrication. He's been busy using them to enhance his Microsoft Flight Simulator 2020 experience, and shares not just his joystick design, but makes it a three-pack with designs for throttle an ...
Read more

›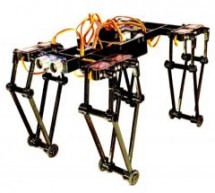 Instructables member Sebastian Coddington has created a racing quadruped robot using the power of Arduino. The race consists of a 10 m autonomous sprint and competitors can use quadruped or biped robot. The current record for a quadruped is 42 seconds for a 10 m sprint. The GorillaBot design is based on a five bar linkage mechanism for each leg, 2 servos power each leg for a total of 8 servos. "Seeking a bi ...
Read more

›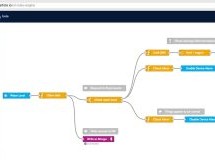 At Spectra, Particle's annual conference, they announced three new products designed to improve enterprise-level IoT development. They are bringing IoT to maturity with total development, deployment, and maintenance platform that goes all through to the enterprise level by design. The 3 new products include: The Particle IoT Rules Engine, Particle Workbench, and Particle Mesh SoMs. The Particle IoT Rules En ...
Read more

›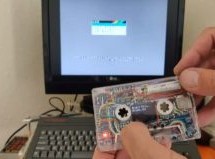 While these days we're blessed with the magic of always-on internet connections and cloud services, back in the day software was delivered on physical media. Some of the most reviled media were data tapes, much maligned for their glacial loading times. However, the tangibility did give them some charm, and [JamHamster] decided to recreate this with his self-contained virtual tape loader. The guts of the loa ...
Read more

›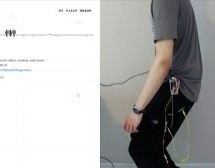 [Ryan] wanted to hack the Google Chrome Dinosaur Game so he could control the dinosaur with his own movements. The game only requires two keyboard presses (up and down arrow keys), so controlling the game with the Arduino Keyboard library only requires a few simple function calls. He uses the Arduino MKR board in his build, but notes any number of other boards would work as well. A force sensor detects his ...
Read more

›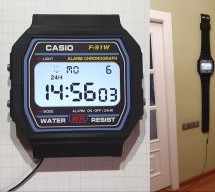 Along with all the colorful, geometric influence of Memphis design everywhere, giant wristwatch clocks were one of our favorite things about the 80s. We always wanted one, and frankly, we still do. Evidently, so did [Kothe]. But instead of some splashy Swatch-esque style, [Kothe] went the nerdy route by building a giant Casio F-91W to hang on the wall. Not only does it look fantastic, it has the full functi ...
Read more

›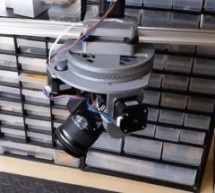 Photographers searching for a professional style motorised camera slider and pan-tilt camera mount, may be interested in a new project by YouTuber "isaac879". The project is open source with links to the design files and code provided via Github. Check out the first and second videos in the series below. "This is the pan tilt camera mount I designed for my DSLR Canon EOS 250D. I designed it for video motion ...
Read more

›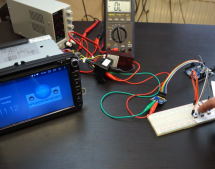 Whilst swapping out the stereo in his car for a more modern Android based solution, [Aaron] noticed that it only utilised a single CAN differential pair to communicate with the car as opposed to a whole bundle of wires employing analogue signalling. This is no surprise, as modern cars invariably use the CAN bus to establish communication between various peripherals and sensors. In a series of videos, [Aaron ...
Read more

›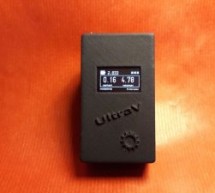 Being unable to expose myself to the sun due to a dermatological problem, I used the time I would have spent on the beach to build an ultraviolet rays meter. UltraV. It is built on an Arduino Nano rev3, with an UV sensor, a DC/DC converter to raise the 3v battery voltage, and a small OLED display. My main target was to keep it portable, so that I could easily know the UV-index in any moment and in any place ...
Read more

›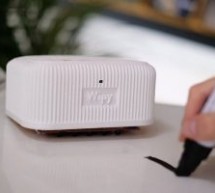 https://youtu.be/_uObXbdwi4w Introduction Did you ever get tired of cleaning the whiteboard? Have you ever wondered how much your life would improve if a robot could do this for you? You now have the chance to make this a reality with Wipy: the overly motivated whiteboard cleaner. Wipy will properly clean your embarrassingly bad drawings, and it will even do it with a cute smile. You don't even need to acti ...
Read more

›