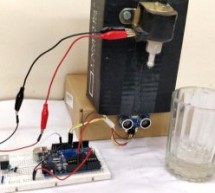 Automatic Water Dispenser using Arduino About 71% of earth is covered with water, but sadly only 2.5% of it is drinking water. With rise in population, pollution and climate change, it is expected that by as soon as 2025 we will experience perennial water shortages. At one hand there are already minor disputes among nations and states for sharing river water on the other hand we as humans waste a lot of dri ...
Read more

›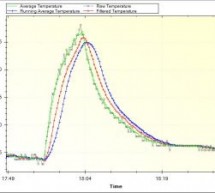 Measurements from the real world often contain noise. Loosely speaking, noise is just the part of the signal you didn't want. Maybe it comes from electrical noise: the random variations you see when calling analogRead on a sensor that should be stable. Noise also arises from real effects on the sensor. Vibration from the engine adds noise if you're measuring the acceleration of a go-kart, for example. Filte ...
Read more

›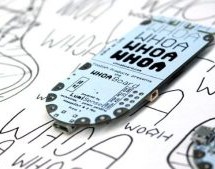 Whoa? Turn any EL (Electro-Luminescient) material into a touch sensor with no additional hardware. It's an open prototyping platform for wearable electronics! Open source and Arduino IDE compatible. There are many different EL materials, including EL paint, EL panels, EL tape, EL wire.  They have been integrated into a variety of applications, from motorcycle jackets, to masks, to cars. The Whoa Board makes ...
Read more

›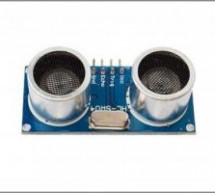 OurPCB is a multi-national PCB Manufacturing and PCB Assembly company, and today published a Guide on  "Arduino Ultrasonic Sensor-A Complete Guide on HC-SR04". It has five chapters that cover every detail about Arduino Ultrasonic Sensor. The publication is available on the https://www.ourpcb.com/arduino-ultrasonic-sensor.htmlsection of the company's website for free. It is a simple guide authored by the Our ...
Read more

›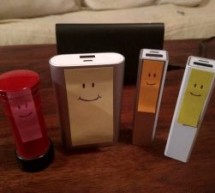 Smart traffic control for more livable cities. Story Abstract Traffic light control hasn't changed much in the last decades. Since IT changes everything, it's time to transform the traditional traffic control systems to smart ones that adapt and react to their environment. The story I was experimenting with Walabot, trying to make something with cats, because... Well because cats are fun. But then this happ ...
Read more

›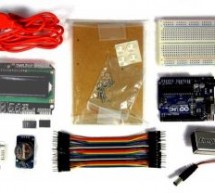 The power saving mode here is what sets this Instructable apart from other examples showing day of the week, month, day of the month, time, humidity, and temperature. It is this capability that allows this project to be run from a battery, without the requirement for a "wall wart". I had posted an earlier Instructable, Humidity and Temperature LCD Display with Power Saving Mode: Minimal parts, Fun, Quick, a ...
Read more

›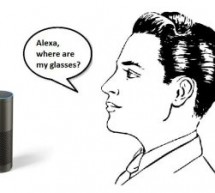 Use Amazon Alexa Devices and Sensors to find where objects are in home, or your office. Story A ton of inanimate objects are part of our life, and we add them day after day. We spend inordinate amount of time searching for these in times of need. These inanimate objects can be categorized by frequency of use as follows 1) Uses on a daily basis Glasses, keys, phones, cables, chargers, laptops, wallets, purse ...
Read more

›
Electronic greenhouse controlled real-time, because the environmental conditions change continuously, so we need an efficient monitoring. Story Overview The greenhouse environmental conditions change continuously, for this reason we need an efficient monitoring. There are a lot of benefits of using an automatic system, for example less work or most important the users can check their own investments from th ...
Read more

›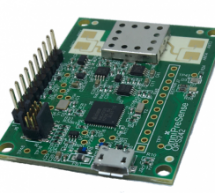 Description OPS242-A Short Range Radar Sensor The OPS242-A is complete short-range radar sensor providing motion detection, speed, and direction reporting.  All radar signal processing is done on board and a simple API reports the processed data.  Flexible control over the reporting format, sample rate, and module power levels is provided.  The sensor has full FCC/IC modular approval, lower cost and speedin ...
Read more

›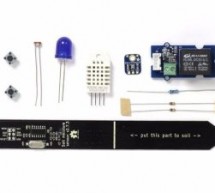 The Rural Hack Kit is the perfect electronic set to get started hacking farms, gardens, or even plants on your balcony. Story The Rural Hack kit. The Rural Hack Kit is the perfect electronic set to get you started hacking your farm, garden, or plants on your balcony. The kit includes the essentials for monitoring the environment of our green silent friends: an accurate soil moisture sensor, a precise digita ...
Read more

›
Never run out of liquid laundry detergent again with this Amazon DRS enabled liquid laundry detergent sensor, a.k.a. LaundryBot. Story Introduction The LaundryBot is a Amazon Dash Replenishment Service (DRS) enabled smart liquid level sensor that will contentiously measure the surface height of the liquid detergent in the container, and automatically re-order through Amazon DRS service when the detergent is ...
Read more

›
This tutorial is going to teach you the basics on using Flux Sensor of 2.2 inches. Step 1: Introduction Description: It is a flex sensor which is 2.2 inches in length. This sensor works by bending the sensor itself. As the sensor is being flexed or bent, the resistance across the sensor increases. The greater the angle of bending, the greater the resistance. This can be tested with multimeter. The resistanc ...
Read more

›