Never run out of liquid laundry detergent again with this Amazon DRS enabled liquid laundry detergent sensor, a.k.a. LaundryBot. Story Introduction The LaundryBot is a Amazon Dash Replenishment Service (DRS) enabled smart liquid level sensor that will contentiously measure the surface height of the liquid detergent in the container, and automatically re-order through Amazon DRS service when the detergent is ...
Read more

›
This tutorial is going to teach you the basics on using Flux Sensor of 2.2 inches. Step 1: Introduction Description: It is a flex sensor which is 2.2 inches in length. This sensor works by bending the sensor itself. As the sensor is being flexed or bent, the resistance across the sensor increases. The greater the angle of bending, the greater the resistance. This can be tested with multimeter. The resistanc ...
Read more

›
This is an example to show how to get sensor data from a remote Arduino via Wireless Lora Protocol. The exampels requries below hardwares: 1) Client Side: Arduino + Lora Shield (868Mhz) + DS18B20 (Temperature Sensor). 2) Server Side: Arduino + Lora Shield (868Mhz) + Yun Shield + USB flash. make sure the USB flash has this file datalog.csv in the data directory of root. Requrie below software: Radiohead libr ...
Read more

›
The HMC5883is a digital compass designed for low-field magnetic sensing.This device has a wide magnetic field range of +/-8 Oe, and an output rate of 160 Hz. The HMC5883 sensor includes automatic degaussing strap drivers, offset cancellation, and a 12-bit ADC that enables 1° to 2° compass heading accuracy. All I²C Mini Modules are designed to operate at 5VDC. In this tutorial we are going to explain the det ...
Read more

›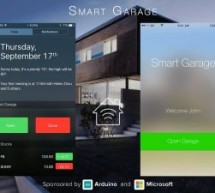 Change the way you operate your garage! Story First of all project requires a bit of explanation on my side and the history behind it. Few months ago I faced problem of losing my remote to garage doors. This happened for the second time and I got really frustrated, also one more thing that always annoyed me was the need to pass remote to any family member who would need an access to garage door. This inspir ...
Read more

›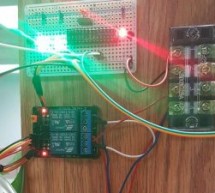 Monitor your plants and let them water themselves when they are thirsty. Story Motivation I work in a rather 'sterile' office, that was once a server room with raised floors. After several years working in there, I got tired of no windows, no outside light, and NO GREEN things, and decided to bring in one of my many plants, from home, in an attempt to bring a little 'green' inside. I brought the plant in an ...
Read more

›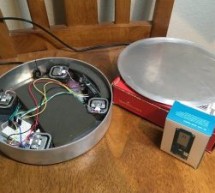 Smart IOT Propane Pedestal capable of tracking propane level as well as detecting any propane leaks. Integration with Amazon Alexa. Story Intro We wanted to make a IOT device to reflect our love for grilling and that is why we made The Smart IOT Propane Pedestal. The device is capable of monitoring the weight of the tank as well as detecting any propane leaks. This all requires creating an Alexa Smarthome S ...
Read more

›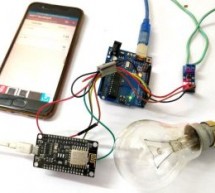 We all know about Electricity energy meters which are installed in everyone's house or offices to measure the electricity consumption. At last of every month, many of us get worried about the high electricity bill and we have to look at the energy meter once in a while. But what if we can monitor our electricity uses from anywhere in the world and get an SMS/E-mail when your energy consumption reaches to a ...
Read more

›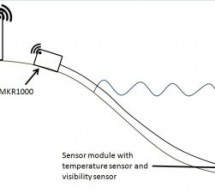 Planning a scuba dive will be much easier with the data of visibility sensors on the divespot. Story When you're planning a scuba dive, it's nice to know the visibility of the water at the dive spot. This system will contain a sensor module in the water with a temperature sensor and a visibility sensor. The MKR1000 on the side of the water will send the data wireless to the closest WiFi-hotspot (a diving ce ...
Read more

›
The new digital SHT3x humidity sensor series takes sensor technology to a new level. As the successor of the SHT2x series it is determined to set the next industry standard in humidity sensing. The SHT3x humidity sensor series consists of a low-cost version with the SHT30 humidity sensor, a standard version with the SHT31 humidity sensor, and a high-end version with the SHT35 humidity sensor. The SHT3x humi ...
Read more

›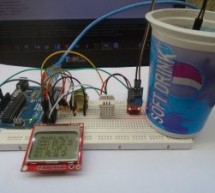 Learn to Build Arduino Weather Station using DHT11, Soil Sensor, and Nokia Display In this project tutorial, we are going to make an Arduino weather station using 2 sensors; FC-28 soil moisture sensor to measure the moisture and the DHT22 sensor to measure the temperature, humidity and the heat index. All the measured parameters (with the help of sensors) will be displayed using Nokia 5110 LCD. Before we pr ...
Read more

›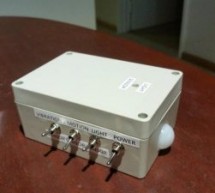 A easy to use adaptable sensor and notification system that is designed to be used as a temporary change of state notifier. Story This project is for the World's Largest Ardunio Maker Challenge 2016. It uses an Ardunio MKR1000 and associated Windows 10 UWP app to control and send an email to a defined email address. This does require that the email address has an associated phone to provide notification but ...
Read more

›