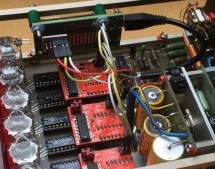 Whenever a project calls for displaying numbers, a 7-segment display is the classic and straightforward choice. However, if you're more into a rustic, retro, almost mystical, and steampunky look and feel, it's hard to beat the warm, orange glow of a Nixie tube. Once doomed as obsolete technology of yesteryear, they have since reclaimed their significance in the hobbyist space, and have become such a frequen ...
Read more

›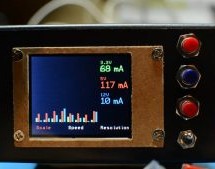 Economy of scale is a wonderful thing, take the switch-mode power supply as an example. Before the rise of the PC, a decent multi-voltage, high current power supply would be pretty expensive. But PCs have meant cheap supplies and sometimes even free as you gut old PCs found in the dumpster. [OneMarcFifty] decided to make a pretty setup for a PC supply that includes a very nice color display with bargraphs a ...
Read more

›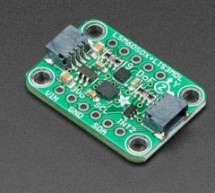 Adafruit has announced the availability of its new Precision 9 Degree of Freedom (9-DoF) sensor, making it available to purchase for $14.95. The small sensor has been designed to provide high quality motion direction and orientation sensing and is the perfect addition to your next Arduino project. The small breakout board contains two chips that sit side-by-side to provide 9 degrees of full-motion data, Ada ...
Read more

›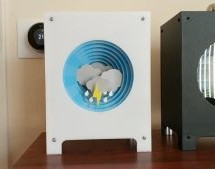 Mythological legend has it that Tempestas, the Roman goddess of storms and sudden weather, saved the consul Scipio when his fleet of ships got caught in a storm off of Corsica. In return, she demanded that a temple be dedicated to her. [SephenDeVos]' beautiful barometer, dubbed Tempestas II,  demands nothing of the viewer, but will likely command attention anyway because it looks so cool. If the weather is ...
Read more

›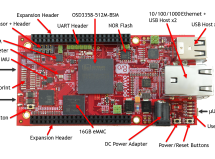 Octavo Systems back in 2017 released their OSD335x-SM System-In-Package device, a powerful ARM Cortex®-A8 SIP-based package. The OSD335x-SM was a device of its class, measured at just 21mm x 21mm, and the OSD335x-SM is the smallest AM335x processor-based module on the market today that still allows complete access to all the AM335x device I/Os including PRUs. The OSD335x-SM helps in removing the need for DD ...
Read more

›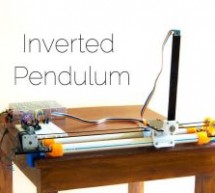 https://youtu.be/xwXPipYmJ9A The inverted pendulum is a classic problem in dynamics and control theory that is generally elaborated in high-school and undergraduate physics or math courses. Being a math and science enthusiast myself, I decided to try and implement the concepts that I learned during my classes to build an inverted pendulum. Applying such concepts in real life not only helps strengt ...
Read more

›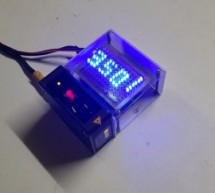 I have in my hand a distance laser sensor with high precision and speed. It is used in industrial environments for object positioning or detection applications. According to technical documents, I found it can communicate with other devices via RS485. I spent the weekend to learn it and find ways to communicate with cheap CPU - Arduino. And finally, I succeeded in reading data from it and displaying the dis ...
Read more

›
The AFBR – S50 is a multipixel distance and motion measurement sensor. It has an integrated 850nm vertical cavity surface emitting laser (VCSEL) which uses a single voltage supply of 5V. It's measurement rates are quick and as fast as 3 kHz, which is a distinguishing feature. However, this is not the reason why the AFBR – S50 stands out. It is different because unlike other Time of Flight (ToF) ranging sens ...
Read more

›
Fighting fire with robots may take jobs away from humans, but it can also save lives. [Mell Bell Electronics] has built a (supervised) kid-friendly version of a firefighting robot that extinguishes flames by chasing them down and blowing them out. This hyper-vigilant robot is always on the lookout for fire, and doesn't waste movement on anything else. As soon as it detects the presence of a flame, it center ...
Read more

›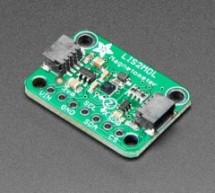 Adafruit have announced the availability of its new Triple-axis Magnetometer offering a sensor capable of sensing ranges from +-50 gauss (+- 5000 uTesla!) with no range-setting required. For high resolution, you can read at 100 Hz update rate, and if you were not too concerned about a slight loss of precision the sensor can output at 150 Hz. Adafruit explains a little more about the Triple-axis Magnetometer ...
Read more

›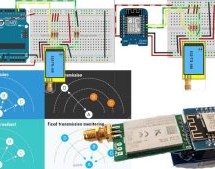 LoRa is the go-to tech for low power, long range wireless sensor networks. Designing with off-the-shelf modules can be a boon or a bane depending on the documentation and support. Luckily, [Renzo] has prepared a set of tutorials to get you started.In his seven part series of write-ups, [Renzo] starts by connecting the E32 module from AliExpress to an Arduino as well as an ESP8266 to demonstrate essential co ...
Read more

›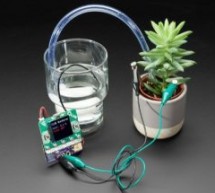 If your plants could do with a little TLC you may be interested in a new add-on board unveiled by Adafruit this week in the form of the Bonsai Buckaroo plant care development board, which will soon be available to purchase directly from the Adafruit online store. Check out the quick overview video below to learn more about the small add-on designed for micro:bit or CLUE boards. ""Bolt it on with 5 screws to ...
Read more

›