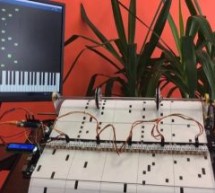 Musicians, makers and Arduino enthusiasts may be interested in a new project created by Max Danilin, showing a DIY automatic barrel piano, powered by an Arduino micro-controller and capable of outputing MIDI signals. A sheet is pulled under an array of 40 optocouplers using a hand crank and converted to sound using a MKR Zero board. "Old musical instruments use rather complex mechanisms with shafts projecti ...
Read more

›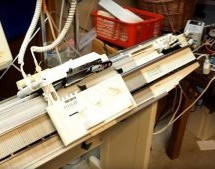 Those of us who to textile work may own a sewing machine and even if we're really into it and have the funds, an overlocker. But there's another machine in that field that few of us will have, and that's a knitting machine. These machines have a sliding carriage over a long array of needles, and even the cheaper ones are way more expensive than for example a pretty decent oscilloscope. [Irene Wolf] has a Pa ...
Read more

›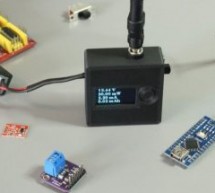 Makers, developers and hobbyists looking for a way to measure both voltage and current simultaneously may be interested in a new Arduino project published to the official Arduino blog, featuring Karl Kristian Torp's palm-sized Tiny V/A. The Arduino Nano based project takes input from the power supply via a female barrel jack connector. This supplies the load through a male connector output, and also powers ...
Read more

›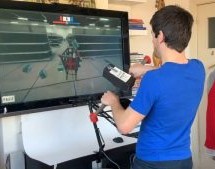 While we're still far away from returning to a pre-Corona everyday life, people seem to have accepted that toilet paper will neither magically cease to exist, nor become our new global currency. But back at the height of its madness, like most of us, [Jelle Vermandere] found himself in front of empty shelves, and the solution seemed obvious to him: creating a lifelike toilet paper chasing game in hopes to d ...
Read more

›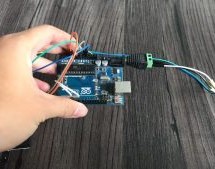 Watch any movie about the years of prohibition, and you'll probably see character gain admittance to a speakeasy by using a secret knock on the door. In the old movies, a little sliding door would open so the doorman could check you out and let you in. With [IsmailSan's] electronic lock, the secret knock automatically unlocks the door. You can see a video of how it works, below. (Ed Note: Grrr…GitHub repo g ...
Read more

›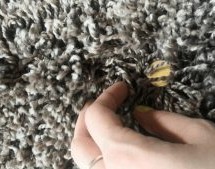 I recently finished the installation Equally diverse, which is made of a series of lamps that react to the sensors placed in a rug underneath the lamps.Here is how I made the rug with pressure sensors.I hope you will find it useful. :) Step 1: How to Make the Sensors For the pressure sensors, I used piezo sensors because they are cheap, effective and easy to use.To create the RF communication, I used an Ard ...
Read more

›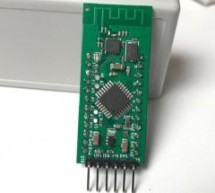 Electrical engineer and electronics hobbyist Etienne at Etimou based in Clermont-Ferrand, France has created a new open source development board in the form of the Arduino RF Pro Mini. The creator of the Arduino RF Pro Mini open source development board Etienne, explains a little more about the inspiration behind the project. "I've loved Arduino for years. I love the ARDUINO PRO MINI that gathers all the po ...
Read more

›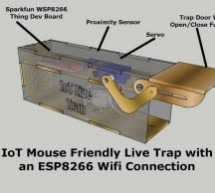 https://youtu.be/LA21193Wel4 This is a trap to capture the mice without hurting them, so you can release them outside. If the proximity sensor detects the mouse, the Servo motor will close the door. You will receive an instant message and/or an Email, to inform you that you captured a mouse. When you are not at home or to far away, you can release the mouse, wherever you are. Video Link: https://youtu. ...
Read more

›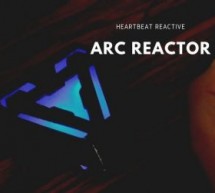 https://youtu.be/bnX99E5VdHI There are lot of DIY arc reactors out there that look pretty cool. Some look realistic too. But why build something that just looks like that thing and does not do anything. Well, this arc reactor is not going to protect your heart using electromagnets (of course not) but will surely look cool when it beats with your heart. I mean literally, the LEDs in it will pulse with your h ...
Read more

›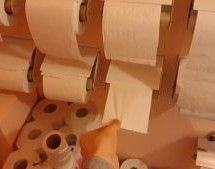 Singing in the shower is such a common phenomenon, rarely anyone ever bats an eye about it. Singing in the toilet on the other hand is probably going to raise an eyebrow or two, and it's not for nothing that the Germans euphemistically call it "stilles Örtchen", i.e. the little silent place. But who are we to judge what you do in the privacy of your home? So if you ever felt a lack of instrumental accompani ...
Read more

›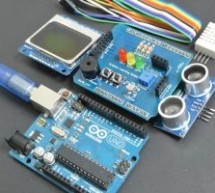 In this guide I will show you how to make your own Arduino learning shield. This learning shield can be useful at schools, universities and to everyone that want to start dealing with the Arduino. With this shield you will learn how to read the temperature and humidity from DHT-22 sensor, read an object distance by using the HC-SR04 ultrasonic sensor, print sensor values to the NOKIA 5110 LCD. On this PCB b ...
Read more

›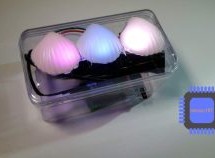 While we certainly acknowledge the valuable contributions of the open hardware community that help to mitigate the coronavirus crisis, we are also looking forward to the days when people start going back to building other things than 3D-printed face shields, pandemic trackers, and automatic soap dispensers. However, this handwash timer by [Agis Wichert] is a very creative version that also tries to solve th ...
Read more

›