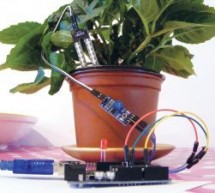 As a preview of his latest book, Arduino Project Handbook: 25 Practical Projects to Get You Started, Mark Geddes takes us through the project to create a simple plant monitor. In this project I'll introduce a new type of analog sensor that detects moisture levels. You'll set up a light and sound alarm system (an inexpensive piezo buzzer) to tell you when your plant needs watering See also: How to build a la ...
Read more

›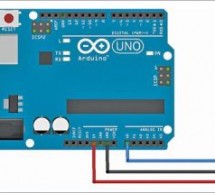 The measurement and analysis of process parameters such as temperature, flow, conductivity, speed, viscosity, and stress play a crucial role in providing information about the process/system under consideration. Parameter values are logged into a computer (using a process called data acquisition) and acquired data is analyzed either in online or offline mode. Time and frequency domain analysis of the data i ...
Read more

›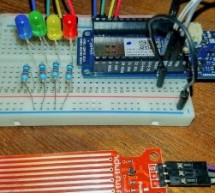 When you have a 'real' Christmas tree, it is important to keep it watered. This project monitors the water level and emails alerts. Things used in this project Hardware components Arduino MKR1000 × 1 water level sensor × 1 LED (generic) × 4 Resistor 220 ohm × 4 Jumper wires (generic) × 1 Breadboard (generic) × 1 USB-A to Micro-USB Cable × 1 Software apps and online services Arduino IDE Arduino Web Editor my ...
Read more

›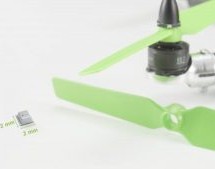 Superior altitude tracking for consumer devices Flexible and ideally suited for a wide range of altitude tracking applications Improved accuracy and smaller footprint than its previous generation Reduced power consumption and attractive price-performance ratio Market leader in barometric pressure sensors: more than 1 billion shipped Bosch Sensortec launches the BMP380, the company's smallest and best perfor ...
Read more

›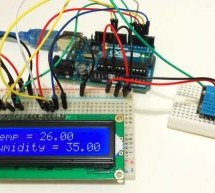 The DHT11 humidity and temperature sensor makes it really easy to add humidity and temperature data to your DIY electronics projects. It's perfect for remote weather stations, home environmental control systems, and farm or garden monitoring systems. In this tutorial, I'll first go into a little background about humidity, then I'll explain how the DHT11 measures humidity. After that, I'll show you how to co ...
Read more

›
Dejan Nedelkovski had built an Arduino security and alarm system project that uses an ultrasonic sensor for detecting objects and a buzzer for notification. Components needed to build this simple system are: Arduino board, LCD display, 4×4 keypad, ultrasonic sensor and buzzer. The circuit can be connected as shown in the schematics below. In order to build the project, you have to connect the buzzer with a ...
Read more

›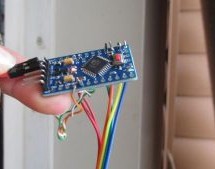 In this instructable I am going to show you how to build a weather station that logs the information that it collects on a sd card. Step 1: If You Prefer a Video Here It Is Step 2: Get All the Parts You need, 1 Arduino board, I used the pro mini 1 dht sensor I used the dht 22 1 10k resistor 1 SD card or micro SD card with matching board 3 feet on wire 3 wire cable (you will use this to connect your dht sens ...
Read more

›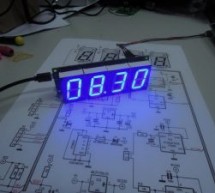 What do you do when you want to design 'something' with a vintage or modern display? A clock of course, and this is our first design with RGBDigits: multi-colour 7-segment displays. With a BME280 breakout board attached it will also display temperature, humidity and air pressure. The clock is controlled by an ESP12 module, which makes it possible to synchronise the clock with an internet time server, change ...
Read more

›
Weather station monitors temperature, pressure, light, dust, soil moisture values and displays on the OLED screen and Cayenne dashboard. Things used in this project Hardware components Arduino MKR1000 × 1 Adafruit TSL2561 Luminosity Sensor × 1 Adafruit BMP180 Barometric Pressure/Temperature × 1 OLED display I2C × 1 SparkFun Level Shifter Board × 1 Sharp GP2Y1010AU0F × 1 Soil Moisture Sensor × 1 Breadboard ( ...
Read more

›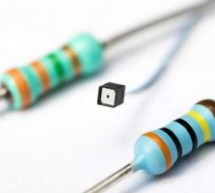 AMS, a leading worldwide supplier of high performance sensor solutions, today announced the pre-release of the NanEyeM, a miniature integrated Micro Camera Module (MCM) assembly with a tiny footprint at the image sensor end of just 1mm2. With its compact design and convenient interface, the NanEyeM is easy to integrate into space-constrained industrial and consumer designs, providing new embedded vision cap ...
Read more

›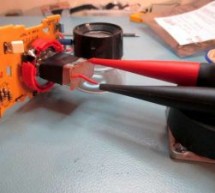 Today I will show a very simple ionization chamber that can detect radioactivity. I was able to detect with it ionizing radiation from a smoke detector (Am241 isotope). It's also immune to electromagnetic interference (EMI) due to a good shielding. This device doesn't explicitly use any power supply. It's connected to a multimeter set to measure resistance, in this mode, the multimeter provides a small volt ...
Read more

›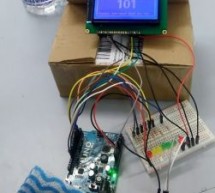 Today I am going to discuss how to make a very simple DIY Breathalyzer using Arduino UNO and few external components. Ana Carolina designed this project as an instructable in instructables.com. This is a low-cost project and a useful one too. If you have no idea about what breathalyzer is, let me explain briefly: A breathalyzer is a device for estimating blood alcohol content (BAC) from a breath sample. Che ...
Read more

›