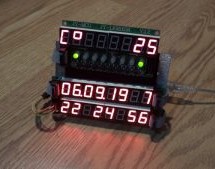 Digital clocks are extremely useful and generally considered pretty easy to read. However, they can sometimes have rather arcane interfaces for setting the time and alarms. For [Michael Wessel], he noted that in the 1980s he had to routinely help his grandparents set their clocks for this very reason. That inspired his most recent project – a digital clock that's intuitive to use. Many digital clocks work i ...
Read more

›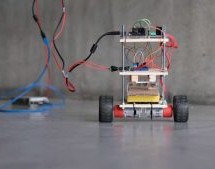 There are many people who find being around insects uncomfortable. This is understandable, and only likely to get worse as technology gives these multi-legged critters augmented bodies to roam around with. [tech_support], for one, welcomes our new arthropod overlords, and has even built them a sweet new ride to get around in. The build follows the usual hallmarks of a self-balancing bot, with a couple of in ...
Read more

›
Adafruit Circuit Playground Express Soil Sensor Mini Kit is designed to measure the soil moisture content. This kit, available now from Mouser, is based on the Circuit Playground Express platform and delivers the measurement utilising a nail and alligator clip. As the moisture encompassing a nail in the plant pot rises, the board detects the change and outputs the result as through the design. The platform ...
Read more

›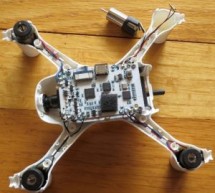 My lower-midrange Hubsan X4+ FPV drone got stuck in a tree in the middle of winter. We managed to knock it down a couple of months ago (the drone, not the tree), while there was still lots of snow to cushion the fall. After weathering the elements for over a month, it appeared to be mostly fine, except…one motor was seized. On the plus side – teardown excuse. I confess this isn't a full teardown. The 720p c ...
Read more

›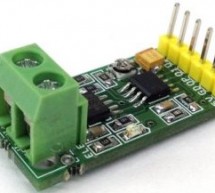 Current sensor amplifier and over current switch project is based on ACS714-30A current sensor and LM358 Op-amp, ½ of  LM358 op-amp used as an amplifier for low voltage  and 2nd 1/2 LM358 op-amp used as comparator which provides over current TTL output, trimmer potentiometer provided to set the over current limit.  ACS714 sensor measures the current up to +/-30Amps, final output of the amplifier is 235mV/1A ...
Read more

›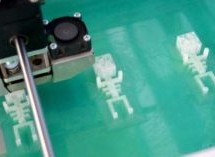 Wearable electronic devices that intend to track and measure the body's movements must be soft enough to flex and stretch to accommodate every body-movement. But, integrating rigid electronics on skin-like flexible materials has proven to be challenging. Clearly, Such components cannot stretch like soft materials can, and this mismatch frequently causes wearable devices to fail. Recently scientists solved t ...
Read more

›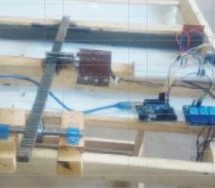 Two students are behind an idea that could change how a classroom operates. Stephen Kibe and Evans Simiyu, both fifth year Mechanical and Manufacturing Engineering students, are behind an innovation that will make cleaning the board easier. "According to research done, a lot of time is spent on cleaning the whiteboard in a classroom. This cleaning goes beyond time wastage to interfering with ...
Read more

›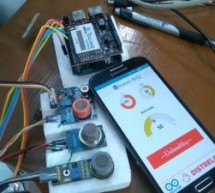 An indoor air quality monitoring system for detecting toxic gases. Things used in this project Hardware components Arduino Yun Shield & Genuino Yun Shield × 1 Arduino Leonardo × 1 Arduino Yun × 1 Arduino MKR GSM 1400 × 1 Arduino MKR WAN 1300 × 1 Seeed Grove - Gas Sensor(MQ2) × 1 Seeed Grove - Air quality sensor v1.3 × 1 Android device × 1 Software apps and online services Thinger.io Platform Story Intro ...
Read more

›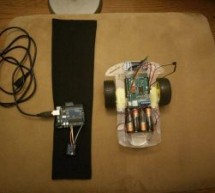 A gesture-detecting wearable sleeve that can direct a robot in different directions. Things used in this project Hardware components Arduino MKR1000 × 1 Arduino Motor Shield × 1 Arduino UNO & Genuino UNO × 1 Adafruit BNO055 × 1 Li-Ion Battery 1000mAh × 1 AA Batteries × 4 Software apps and online services Microsoft Windows 10 IoT Core Arduino IDE Microsoft Visual Studio 2015 Hand tools and fabrication ma ...
Read more

›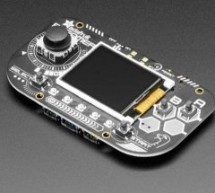 Gamers, coders and electronic enthusiasts looking to own a pocket sized open source handheld games console may be interested to know that the Adafruit PyGamer is now available priced at $39.95. Offering a small games console that can be coded using MakeCode Arcade, CircuitPython or Arduino. The PyGamer is powered by the ATSAMD51, with 512KB of flash and 192KB of RAM, Adafruit has also added 8 MB of QSPI fla ...
Read more

›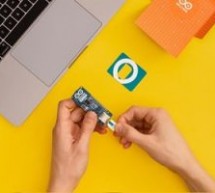 Arduino has launched a SIM-only service exclusively for IoT (internet of things) devices based on the Arduino platform to give developers and manufacturers cellular access to the Arduino IoT Cloud platform. The cellular service, provided by Arm Pelion Connectivity Management, means a single physical Arduino SIM can be used in more than 100 countries worldwide with one simple data plan. The Arduino SIM data ...
Read more

›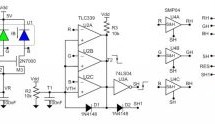 The Design Idea in Figure 1 is a color detector capable of generating an RGB triplet over a high dynamic range, a useful attribute for machine vision applications. The circuit implements auto-exposure control to achieve this. Thus, RGB values for a subject are invariant over a range of light intensity. The three common-cathode RGB photodiodes (U1) are reverse‑biased and pre-charged to VR (typically 0.5V) th ...
Read more

›