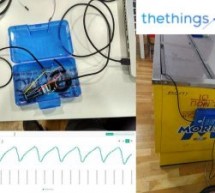 To assure that your beer (and other) beverages are at a cool temperature, today we show you how to remotely monitor your fridge! Things used in this project Hardware components Arduino MKR1000 × 1 Temperature sensor DS18B20 × 1 Jumper wires (generic) × 3 Hand tools and fabrication machines Soldering iron (generic) Story Introduction Today we will show you how to monitor a fridge using an Arduino MKR1000 and ...
Read more

›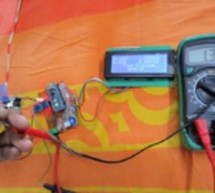 This project describes how to make a low-cost DC power meter that can be used for displaying Voltage, current, power and the running time of operation. This is useful and can be used as the display for your bench power supply too. This can be used in the display section of a 0-55 v battery charger, so the time elapsed gives you the actual time of charging the battery. The measurable voltage range of this ci ...
Read more

›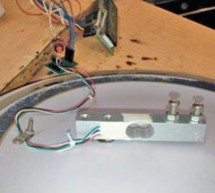 This article describes how to build a simple and low-cost digital kitchen weighing machine, which can measure weight of up to five kilograms. This digital weighing machine is easier to design. For a heavy-duty weighing machine like your bathroom scale, just change the load cell or strain gauge. Everything else remains the same. Circuit and working Circuit diagram of the weighing machine is shown in Fig. 2. ...
Read more

›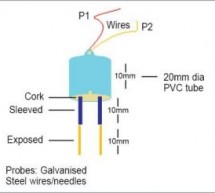 A digital soil moisture meter is used for indicating the water content of a given soil sample. [caption id="attachment_31551" align="alignright" width="300"] Soil moisture sensor head[/caption] As crop production requires water at different stages and in different amounts, it is important to measure soil moisture from time to time to know its status. The digital soil moisture meter circuit presented ...
Read more

›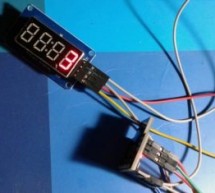 Microcontroller based miniscule event counter presented here is based on the inexpensive Digispark Attiny development board. One advantage of this design is that any type of active or passive switch can be connected to its trigger input. Whenever the switch closes event will be counted inside the microcontroller and would be displayed on the 4-digit LED display module, a type generally known as TM1637 LED D ...
Read more

›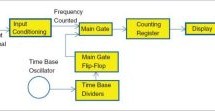 Precise measurement of line signal frequency is very important in many applications, especially in the management of power grid systems. Tasks like calibration of governors of engines that run generators in power plants need a resolution up to 0.01Hz. Frequency is also an important parameter in load sharing among several power plants in the grid. Presented here is a line frequency meter, that does it for yo ...
Read more

›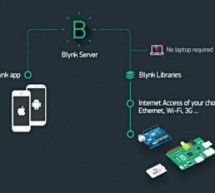 Presented here is a IoT enabled air pollution meter to monitor air quality on your smartphone using Blynk application and Arduino board. Blynk is an Internet of Things (IoT) platform to control Arduino, Raspberry Pi and the like over the Internet. In this project Blynk provides a digital dashboard on your smartphone that displays real-time air quality readings for the immediate surroundings. Blynk is not me ...
Read more

›
Three-fourths of the earth is water, out of which 97 per cent is saline (in oceans, seas and groundwater). The remaining 2.5 per cent to 2.75 per cent is fresh water , out of which 1.75 per cent to two per cent is frozen in glaciers, ice and snow. Fresh groundwater and soil moisture constitutes only 0.7 per cent to 0.8 per cent. Less than 0.01 per cent, available as surface water in lakes, swamps and rivers ...
Read more

›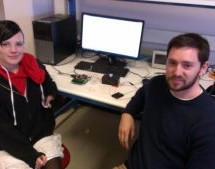 The purpose of this project was to design a functioning digital meter to measure voltage, current, and resistance to a known accuracy. The project involved the integration of hardware and software to take an input measurement signal from a pair of high and low leads that was then displayed on an LCD per the rotary selection switch (similar to the operation of most commercial digital multimeters). Dig ...
Read more

›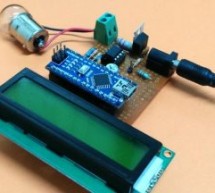 As electronics engineers, we always depend upon meters/instruments to measure and analyse the working of a circuit. Starting with a simple multimeter to a complex power quality analysers or DSOs everything has their own unique applications. Most of these meters are readily available and can be purchased based on the parameters to be measured and their accuracy. But sometimes we might end up in a situation w ...
Read more

›
All embedded lovers are familiar with multimeter which a great tool to measure voltage, current, resistance etc. A multimeter can measure them easily. But sometimes we need to measure inductance and capacitance which is not possible with a normal multimeter. There are some special multimeters that can measure inductance and capacitance but they are costly. We already built Frequency Meter, Capacitance Meter ...
Read more

›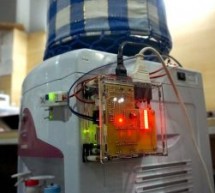 This project is a platform for drinking water monitoring and analytics, consists of IoT device, cloud, and mobile and web app. Things used in this project Hardware components Arduino MKR1000 × 1 PCF8574 × 1 AC-DC Module 5V 500mA × 1 10 Segment LED Bar Graph (Red) × 1 Resistor 100 ohm × 11 Resistor 1k ohm × 1 Resistor 475 ohm × 1 AMS1117 × 1 Capacitor 470 µF × 1 Resistor 10k ohm × 4 MOC3021 × 1 BTA41600B × 1 ...
Read more

›