This is the project that got Autodesk's CEO Carl Bass a little extra attention from the TSA on his way to MakerFaire Tokyo.  Here's an article about that... We made this as way to demo a few things you can do with our apps, 123D Circuits and 123D Design :  Design circuits.  Simulate the circuits online.  3D Model online and prepare for 3D Printing. Here's how it works - pick up the die, shake it, watch whil ...
Read more

›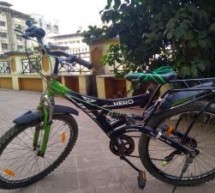 This project came to my mind when doing my MEM (Mechanical Engineering Measurement) project, a subject in my B.tech. The idea is to measure the angular velocity of my bicycle's wheel. Thus knowing the diameter and the all time mathematical legend the pi(3.14) the speed can be calculated. Also knowing the number of time the wheel has rotated, the distance traveled can be easily known. As an added bonus, I de ...
Read more

›
This project is an extension or remix of my original Portal Turret on Instructables (Portal-2-Turret-Gun). It can also be used as a cheap controller to control anything that uses the nRF24L01 radio chip. The LCD screen is particularly useful when customizing. https://youtu.be/8gPdsQ2TPBI (It turns out to be quite useful in checking when my radios establish and lose connections with other nRF24L01's on the " ...
Read more

›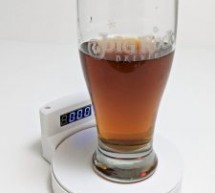 Isn't it nice when you can hit two birds with one stone? That's exactly what we've done as we approach both Arduino Day and Saint Patrick's Day with our version of the Chug-O-Meter! We absolutely loved what the circuit.io team did with their Chug Meter but thought that we could add more to its survivability while surrounded by inebriated merrymakers. To do this we changed the force sensor to regular switche ...
Read more

›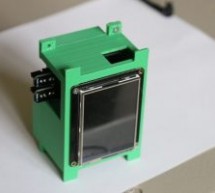 Hello, fellow Makers! In this instructable, I will be discussing my newest and most versatile tool for edcuation: the E.M.F. Meter. This instructable will be covering a lot of steps involving Arduino and Raspberry Pi software. Although resources will be provided, please make sure you have some familiarity with these softwares before tackling this project. Step 1: A Tool for Hands-On Experiments With Electro ...
Read more

›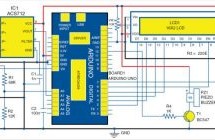 Panel meters in regulated power supplies are used to display electrical parameters like voltage and current. Presented here is a circuit to display DC voltage and current of power supplies, including DIY-type ones. Circuit and working Circuit diagram of the DC panel meter using Arduino is shown in Fig. 1. The circuit is built around Arduino Uno board (Board1), current sensor IC ACS712 (IC1), 16×2 LCD (LCD1) ...
Read more

›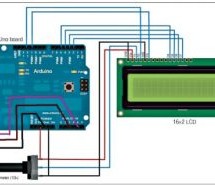 Presented here is an Arduino based audio meter that uses a liquid crystal display (LCD). A VU meter or standard volume indicator (SVI) is a device that displays a representation of signal level in audio equipment. In this project, the intensity of left-channel and right-channel audio signals provided as input to Arduino UNO board is displayed as bars on the 16×2 LCD. In this circuit, analogue input pins of ...
Read more

›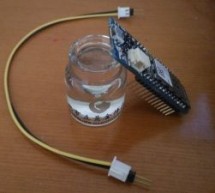 An easy-to-build and low-cost water quality monitor. Things used in this project Hardware components Arduino MKR1000 × 1 Jumper wires (generic) × 5 Resistor 4.75k ohm × 2 Gold-Plated Pin × 7 Breadboard (generic) × 1 Software apps and online services Arduino IDE Story After I saw TDS measure circuit I am thinking if it possible use few parts to complete measure. Here I try as below. Hardware Arduino MKR1000 ...
Read more

›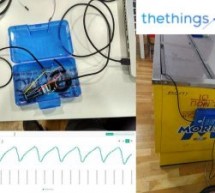 To assure that your beer (and other) beverages are at a cool temperature, today we show you how to remotely monitor your fridge! Things used in this project Hardware components Arduino MKR1000 × 1 Temperature sensor DS18B20 × 1 Jumper wires (generic) × 3 Hand tools and fabrication machines Soldering iron (generic) Story Introduction Today we will show you how to monitor a fridge using an Arduino MKR1000 and ...
Read more

›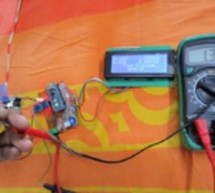 This project describes how to make a low-cost DC power meter that can be used for displaying Voltage, current, power and the running time of operation. This is useful and can be used as the display for your bench power supply too. This can be used in the display section of a 0-55 v battery charger, so the time elapsed gives you the actual time of charging the battery. The measurable voltage range of this ci ...
Read more

›
This article describes how to build a simple and low-cost digital kitchen weighing machine, which can measure weight of up to five kilograms. This digital weighing machine is easier to design. For a heavy-duty weighing machine like your bathroom scale, just change the load cell or strain gauge. Everything else remains the same. Circuit and working Circuit diagram of the weighing machine is shown in Fig. 2. ...
Read more

›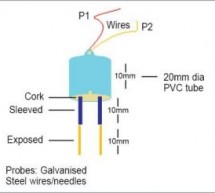 A digital soil moisture meter is used for indicating the water content of a given soil sample. [caption id="attachment_31551" align="alignright" width="300"] Soil moisture sensor head[/caption] As crop production requires water at different stages and in different amounts, it is important to measure soil moisture from time to time to know its status. The digital soil moisture meter circuit presented ...
Read more

›