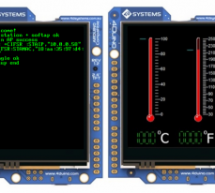 In this project we will quickly create a 'temperature monitor' that measures the ambient temperature of a room or an outdoor space. The temperature is measured by TMP35 temperature sensor and is displayed on the 4Duino screen. The data is also sent to Thingspeak IoT platform which enables data logging over a period of time. How it works Components 4Duino TMP 35 Temperature sensor Bread Board Jumper cables µ ...
Read more

›
As Engineers/Developers we always rely upon the data collected to design or improve a system. Recording data and analyzing them is a common practice in most of the industries, here we are building Arduino Data Logger Project where we will learn how we can log data at a specific interval of time. We will use an Arduino board to read some data (here temperature, humidity, date and time) and save them on a SD ...
Read more

›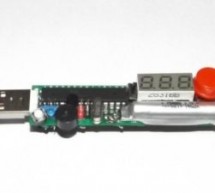 Hardware components: Arduino UNO & Genuino UNO × 1 Adafruit MLX90614 × 1 Atmel AVR for Arduino 328P/168P/8A × 1 SparkFun 7-Segment Serial Display - Red 3 digit display used × 1 Breadboard (generic) 8x2 cm × 2 16 MHz Crystal × 1 Slide Switch × 1 30 mm Red Push Switch any big red push switch × 1 22 mm White Push Switch × 1 Buzzer × 1 Colored pin header (generic) × 1 MLX90614 IR Temperature Sensor × 1 LED ...
Read more

›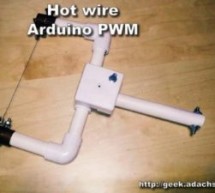 Hardware components: Arduino UNO & Genuino UNO × 1 Atmel ATTiny85 × 1 DigiSpark × 1 Plastic box for electronics × 1 Jumper wires (generic) × 1 IRF530 × 1 Resistor 1k ohm × 5 Resistor 100 ohm × 2 Single Turn Potentiometer- 10k ohms × 1 BC547 × 2 LED (generic) × 1 7812 × 1 Hot wire foam cutter × 1 STORY I did the hot wire foam cutter previously but I missed the temperature control. So that's why I ...
Read more

›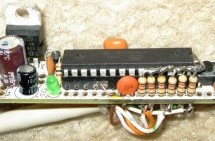 Most of you have heard the expression 'Hot Air Rises'. Well, it's true. So in your typical house, it's going to be hotter near the ceiling than near the floor. How much hotter? Well, being a Lazy Old Geek, I wanted to know how much. Well, that's easy, I just point my IR thermometer (See picture) up in the corner and down at the floor. Okay, it reads 82 F at the ceiling and 75 F on the floor. All done. But w ...
Read more

›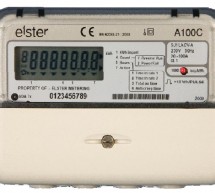 A note on what this document covers The main thing that's being added here to the wealth of information on the internet about pulse counting is how to count pulses from more than two pulse outputs sources (up to 12 sources) using a continuos sampling and direct port manipulation Arduino sketch as opposed to interrupt driven counting. In the case of counting pulses from one or two pulse output meters it is b ...
Read more

›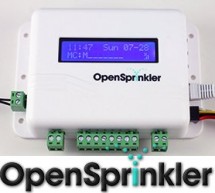 Here  is a simple tutorial to build a Distance sensor which will show the distance from the distance sensor HC-SR04 ( Or any other compatible devices) to the wall or obstacles in front of the sensor in CentiMeters. This project uses a HCR-SR04 distance sensor and atmega 328 or any other atmega chip which is programmed using a arduino programming kit, SO the project is based on arduino. But our final Circuit ...
Read more

›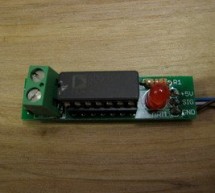 Overview Jump to the Table of Contents This is a simple board for measuring temperature. It uses an AD595 chip to make thermocouple measurements easy. The AD595 amplifies the thermocouple signal and conditions it for easy use. Thermocouples are great due to their linearity over a large range, and their high temperature capability (up to 1300C!) You'll need a soldering toolkit to do most of this. Read our El ...
Read more

›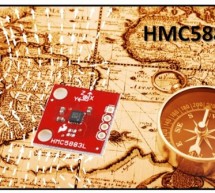 The HMC5883L magnetometer This component (a small chip) HMC5883L, produced by Honeywell, bases its operation on  AMR (Anisotropic Magnetoresistive) technology and allows you to be able to measure both the direction and the magnitude of the earth's magnetic field. This magnetometer HMC5883L has within 3 magneto-resistive sensors arranged on three perpendicular axes (the Cartesian axes x, y and z). Here you c ...
Read more

›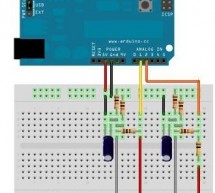 Including voltage measurement via AC-AC voltage adapter and current measurement via a CT sensor. This guide details how to build a simple electricity energy monitor on that can be used to measure how much electrical energy you use in your home. It measures voltage with an AC to AC power adapter and current with a clip on CT sensor, making the setup quite safe as no high voltage work is needed. The energy mo ...
Read more

›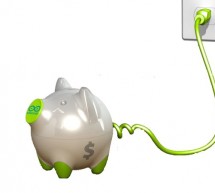 We present the candidature of Mr. Michele Mancini for the TiDiGino Contest. He proposes us a recent application with Arduino: Real-Time Energy Monitor This is a simple power meter to analize the current consuming in a house using the led indicator of a house energy meter. Reading the red led of a home energy counters the system detects the corrent consumption in a house. It is a noninvasive method, not cut ...
Read more

›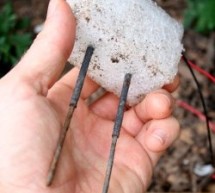 You are building a cheap soil moisture sensor so the brain can read the amount of moisture in the soil. The version we are building is very low tech, but it is also very cheap and easy to build. It consists of a block of packing foam with a couple of wires shoved into it. And the great thing is that it's possible to use reclaimed materials in much of it's construction. If you cruise around the web, you will ...
Read more

›