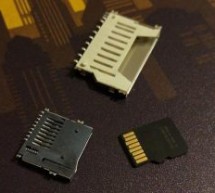 Some time ago I sourced a number of very cheap SD card sockets from China for a hobby project I was working on. Sadly, when it came to PCB design, I couldn't find the footprints for this particular socket anywhere – the part being a proprietary invention of the factory rather than a cheap knockoff of a reputable brand like Amphenol or Molex for which drawings are readily available off of snapeda.com. Turns ...
Read more

›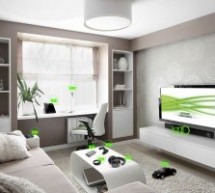 Recently, many big companies such as Samsung have developed wireless chargers which work by induction. These chargers usually consist of a station which needs to be in contact with the device in order to charge. The station defeats the purpose of being able to move and walk while still charging the device. Energeous, a global leader in RF- based wireless charging, created the award-winning device WattUp in ...
Read more

›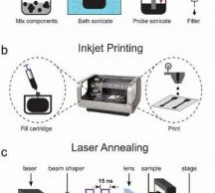 NanoEngineers" research group at Iowa University have been devoting efforts to use graphene and its amazing properties in their sensors and other technologies. Graphene has many extraordinary properties. It is about 100 times stronger than the strongest steel. It conducts heat and electricity efficiently and is nearly transparent. Inspired by some recent projects about using inkjet printers to print multi-l ...
Read more

›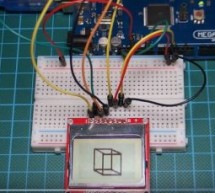 INTRODUCTION In one of our previous tutorials we did an introduction on how to use the Nokia 5110 LCD  with the Arduino, the tutorial covered displaying texts with different fonts etc. For this tutorial, we are taking things a little bit further and will be working through the display of customized graphics on the Nokia 5110 LCD display. This tutorial will particularly be useful for those who want to displa ...
Read more

›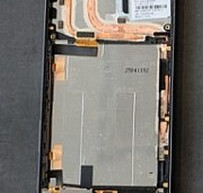 I would feel so much safer on my next flight from Phoenix to Silicon Valley if I knew that there were safeguards in place inside passengers' smartphones that could prevent fire and explosion from such design decisions like a company packing 10 pounds of Lithium-ion battery into a 5 pound compartment or a smartphone owner buying a lower cost, after-market battery replacing the original battery in their phone ...
Read more

›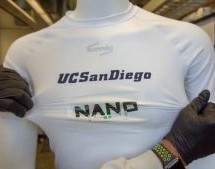 Nowadays, there is a lot of technology that implements wearables in fashion, medicine, worker safety, accessories and much more. Many wearables are coupled with uncomfortable charging cables that are irritating for users to handle, some even have big batteries that make wearables a burden instead of an advantage. Statistics show that people tend to abandon this devices after only 6 months of buying them, an ...
Read more

›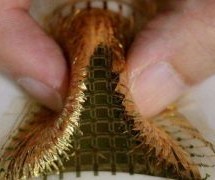 Pressure sensors are used today in many fields, such as automotive industry, touch screen devices, aviation and biomedical instrumentation, many of these applications require precise and accurate measures. Many times, this can not be achieved because of the limitations of the sensors such as the inability to measure on round surfaces (if they are twisted or wrinkled). To solve this problem a transparent and ...
Read more

›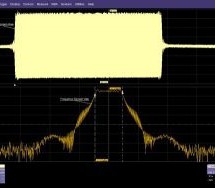 The FFT (Fast Fourier Transform) first appeared when microprocessors entered commercial design in the 1970s. Today almost every oscilloscope from high-priced laboratory models to the lowest-priced hobby models offer FFT analysis. The FFT is a powerful tool, but using it effectively requires some study. I'll show you how to set up and use the FFT effectively. We'll skip the technical description of the FFT, ...
Read more

›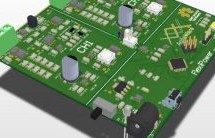 Hobbyists, makers, students and pretty much everyone who works with electronics has encountered the same issue, not having a handy power supply to test their projects. Usually, controllable power supplies are big, expensive and for some people difficult to access, and most small power supplies are not controllable. As a result, Roberto Lo Giacco created Flexipower, a small, portable, flexible, and remotely ...
Read more

›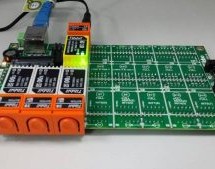 Tibbo created two small programs that illustrate how easy it is to write MQTT-enabled apps in Tibbo BASIC or Tibbo C. To illustrate the use of the MQTT library, we have created two simple Tibbo BASIC applications called "mqtt_publisher" and "mqtt_subscriber". In our MQTT demo, the publisher device is monitoring three buttons (Tibbits #38). This is done through the keypad (kp.) object. The three buttons on t ...
Read more

›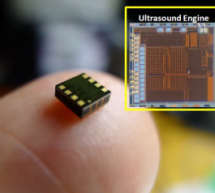 Recently Californian startup Chirp Microsystems officially announced two discrete ultrasonic Time-of-Flight (ToF) sensors, the CH-101 and CH-201, with maximum sensing ranges of 1m and 5m, respectively. Both chips have a 3.5×3.5mm package and they are powered by same ASIC or application-specific integrated circuit for signal processing. To achieve different sensing ranges, the Piezoelectric Micro-machined Ul ...
Read more

›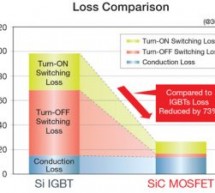 Coping with rapid technological advances and finding efficient energy solutions are the keys for development of power electronics of the future. A new research had been done in North Carolina State University about increasing the efficiency of high-power switches. Silicon Carbide is a compound of silicon and carbon with chemical formula SiC. It is a wide bandgap (WBG) semiconductor, that allows devices to o ...
Read more

›