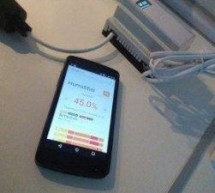 I worked on creating a Internet connected worked on creating a Internet connected last week using my open source WiFi relay project as platform. We observe quite dry air at our house, I suspect this is due to the fact that we use fan coils for heating/cooling. Humidity levels at home are usually below the 30% mark, which poses a health risk along with uncomfortably dry air. I've found these interesting char ...
Read more

›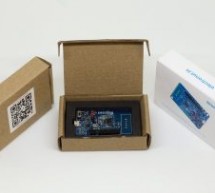 Development boards are assistant tools that help engineers and enthusiasts to become familiarized with hardware development. They simplify the process of controlling and programming hardware, such as microcontrollers and microprocessors. Electronut Labs, an embedded systems consulting company, had produced its new BLE development board "Bluey" with a set of useful sensors and NFC support. Bluey is an open s ...
Read more

›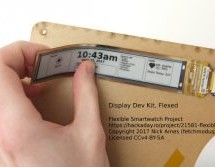 Description This project aims to build a thin, flexible smartwatch. It's wrap-around display and touchscreen will allow it to display more data at a glance than current devices. Besides telling time and displaying notifications, the watch will feature pulse rate, blood oxygen, and step sensors for health monitoring. Details Planned Features 180mm x 32mm x 2.5mm flexible silicone bracelet 4.9", 720x120 EPD ( ...
Read more

›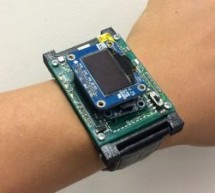 Mosquitoes are some of the most adept bloodsuckers on Earth. With a quick jab, sharp mouthparts plunge into human skin in search of a juicy blood vessel. It's no surprise, then, that bioengineers have used the pest as inspiration for a device to periodically and independently sample the blood of individuals with diabetes. Fingerpricking, the most common method used today, can be a tedious and painful proces ...
Read more

›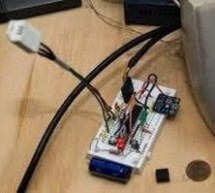 Munich, Germany – February 26, 2015 – Infineon Technologies AG (FSE: IFX / OTCQX: IFNNY) has launched an ultra-high ±5cm resolution, miniature MEMS (Micro Electro Mechanical Systems) pressure sensor for use in mobile and wearable gadgets and IoT (Internet of Things) devices. The DPS310 is a low-power digital barometric pressure sensor that enables the development of new and enhanced navigation, location, we ...
Read more

›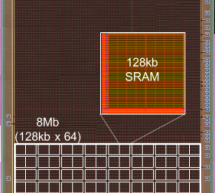 Renesas Electronics Corporation announced the successful development of a new low-power SRAM circuit technology that achieves a record ultra-low power consumption of 13.7 nW/Mbit in standby mode. The prototype SRAM also achieves a high-speed readout time of 1.8 ns during active operation. Renesas Electronics applied its 65nm node silicon on thin buried oxide (SOTB) process to develop this record-creating SR ...
Read more

›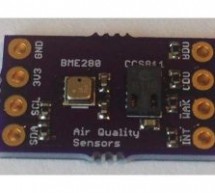 What is it? This is a small (17.9 mm x 10.3 mm) breakout board with Bosch's BME280 pressure, temperature, and humidity sensor as well as AMS' CCS811 digital gas sensor. The sensors work in concert to provide a complete measurement via I2C register reads of indoor air quality including temperature- and humidity-compensated estimates of equivalent CO2 concentration in parts per million (400 - 8192 ppm) and vo ...
Read more

›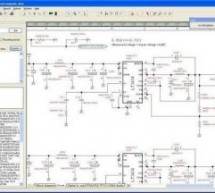 There's nothing better than "free" when it comes to just about everything, even PCB software. Just because some software is more expensive doesn't make it better than some of those free PCB packages found on the Internet. In this round up, we will take a look at some of the past popular platforms that are still consistently being supported and updated. One criteria… some sort of update has to be present on ...
Read more

›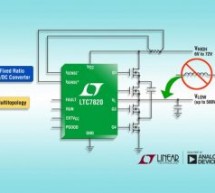 LTC7820 is, a high power fixed ratio charge pump DC/DC controller that eliminates the power inductor in a non-isolated intermediate bus converter, allowing up to a 50% reduction in circuit size and up to 4000 W/in³ power density. The 72V fixed-ratio DC/DC controller can deliver 500W. Non-isolated regulators and voltage level converters that employ energy storage in capacitors rather than inductors are well- ...
Read more

›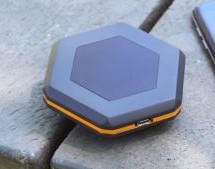 At Sonnet Labs, a group of avid outdoor enthusiasts aim to democratize mobile communication with technologies that enable smartphones to send text messages, image data, and GPS locations without Internet connectivity, cellular coverage, or satellite reception. No need for cellular grid with Sonnet Therefore, they launched their product, Sonnet, the smartphone walkie-talkie! Sonnet is a wireless device that ...
Read more

›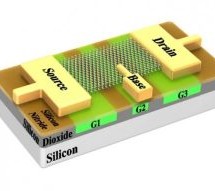 In a recently published study, a team of researchers at SUNY Polytechnic Institute in Albany, New York, has suggested that combining multiple functions in a single semiconductor device can significantly improve device's functionality and efficiency. Nowadays, the semiconductor industry is striving to scale down the device dimensions in order to fit more transistors onto a computer chip and thus improve the ...
Read more

›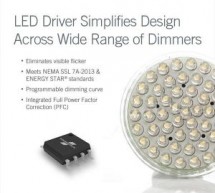 Single-Stage Primary-Side-Regulation PWM Controller for PFC and Phase Cut Dimmable LED Driving The FL7734 is a highly integrated PWM controller with advanced Primary-Side-Regulation (PSR) technique to minimize components for low power LED lighting solutions. Using the innovative TRUECURRENT technology for tight constant-current control, it enables designs with constant-current (CC) tolerance of less than ±1 ...
Read more

›