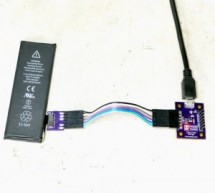 Troubleshooting iPhone problems can be a daunting task sometimes considering how complicated they are. It's easy to overlook the simple things and on occasion you may replace parts that don't need replacing. Batteries are no exception. I have seen technicians often replace batteries when they may not necessarily need to be or ignore the fact that they could be the cause of the issue at hand. To remedy this ...
Read more

›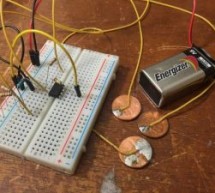 I made surprisingly good ECG from a single op-amp and 5 resistors! An ECG (electrocardiograph, sometimes called EKG) is a graph of the electrical potential your heart produces as it beats. Seven years ago I posted DIY ECG Machine on the Cheap which showed a discernible ECG I obtained using an op-amp, two resistors, and a capacitor outputting to a PC sound card's microphone input. It didn't work well, but th ...
Read more

›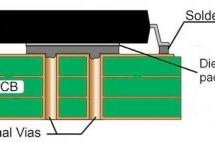 I came across an article on PCB layout in Electronic Design magazine. It's a pretty good article and I am glad to see the trade magazines realize we care as much about PCB layout as the bus-caching architecture of some DSP chip. The article talks about using vias to take heat away from the die-attach-paddle (DAP) of integrated circuits: To reduce operating temperatures easily, use more layers of solid groun ...
Read more

›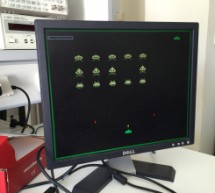 This two person project was completed through the course of Embedded Systems at the University of Thessaly, Department of Computer Engineering. In the context of this game we implemented the classic space invaders game using a zedboard fpga. The code is in Verilog and you can find it on github . The project consists of 3 parts. First the connection with the monitor through the vga interface, the game logic ...
Read more

›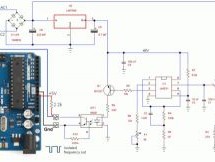 This blog is dedicated to electronic projects and software due to the author's enthusiasm for these activities. The main aim is to share to other enthusiasts the experience in electronic design of the author who disclaims all responsibility. All presented projects are realized and fully tested by the author who intends to preserve the intellectual property of the projects or information, whose utilization i ...
Read more

›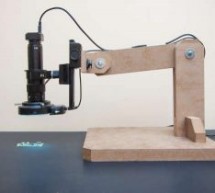 Despite how good microscope you have, stand is still very important part of final assembly. And while there are many commercial ones made of cast iron, they might cost more than a microscope head itself. I decided to make stand from wildly available material laying around – it's MDF (Medium Density Fiberboard). Advantages – stable over time if not exposed to water, dirt cheap, easy to process. Overview In g ...
Read more

›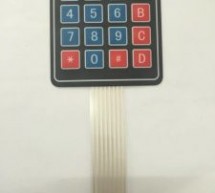 Step 1: Introduction Description: This keypad consists of 4 rows x 4 columns of buttons. It is ultra-thin that it provides an useful human interface component for microcontroller projects. Convenient adhesive backing provides a simple way to mount the keypad in a variety of applications, such as menu selection, security systems, data entry for embedded systems and so on. Specifications: Maximum rating: 24VD ...
Read more

›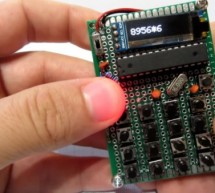 We've all got calculators on our phones, in our web browsers, and even in the home "assistant" that's listening in on your conversations all day on the off chance you blurt out a math question is can solve for you. The most hardcore among us might even still have a real calculator kicking around. So in that light, building your own DIY calculator might not seem too exciting. But we can't deny this Arduino c ...
Read more

›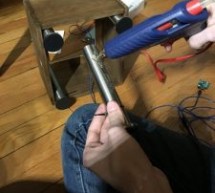 This sleek machine can mix juice cocktails or real ones (age permitting) on command and looks great on your counter. Story Volumetric vs Ratio Mixing Ratio Mixing Liquids are simultaneously pumped at different rates. For example, when asked to make "Tropical", orange juice would be pumped at full speed while pineapple and mango are pumped at 10% speed creating a 10:1:1 mixture of juices. This allows you to ...
Read more

›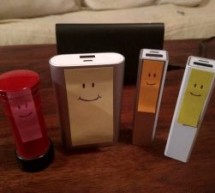 Smart traffic control for more livable cities. Story Abstract Traffic light control hasn't changed much in the last decades. Since IT changes everything, it's time to transform the traditional traffic control systems to smart ones that adapt and react to their environment. The story I was experimenting with Walabot, trying to make something with cats, because... Well because cats are fun. But then this happ ...
Read more

›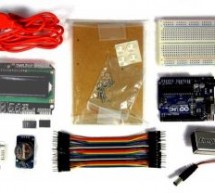 The power saving mode here is what sets this Instructable apart from other examples showing day of the week, month, day of the month, time, humidity, and temperature. It is this capability that allows this project to be run from a battery, without the requirement for a "wall wart". I had posted an earlier Instructable, Humidity and Temperature LCD Display with Power Saving Mode: Minimal parts, Fun, Quick, a ...
Read more

›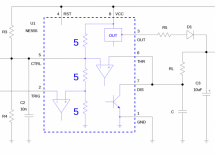 If you have a load with a variable or poorly specified resistance and want to regulate the power applied to it (a heater for example), merely controlling the voltage or current will not work, as in both cases the power P = I2R = V2/R depends on R. Instead, let us generate pulses with constant energy Epulse, independent of the resistance of the load RL. Then by changing the frequency f of the pulses we can c ...
Read more

›