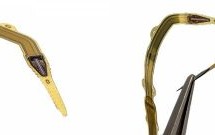 Imec, the world-leading research and innovation hub in nano-electronics and digital technology, announced last month its prototype implantable chip that aims to give patients more intuitive control over their arm prosthetics. The thin-silicon chip is said to be world's first for electrode density. Creating a closed-loop system for future-generation haptic prosthetics technology is the aim of researchers. Wh ...
Read more

›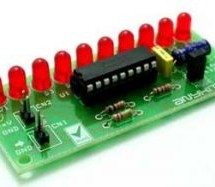 This project is a NiCad-NiMh Battery Monitor based on LM3914 IC DESCRIPTION The simple project can be used as test gear. Its easy way to monitor the battery voltages, especially dry cell, NICAD, NIMH, supply up to 1.5 Voltage. Battery Monitor range 0.15V to 1.5V. The project is built around Texas instruments LM3914, The LM3914 senses the voltage levels of the battery and drives the 10 light emitting diodes ...
Read more

›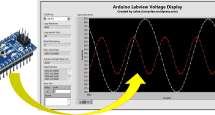 In my previous article, I have made the Bridge Monitoring System using Wireless Sensor Network project, which allows me to display all the related measurements from Arduino on my PC. Therefore, in this article, I am going to explain in details on how to display the Arduino measurements using Laboratory Virtual Instrument Engineering Workbench (LabVIEW). Two analog inputs of Arduino will be measured and disp ...
Read more

›

With the host of protocols available in electronics interfaces, choosing a protocol is a hard job. Some protocols are designed for long distance and reliable communication applications such as RS-485. Others are used for low cost and short range communication such as I2C, and so on. The backbone car's network is the Controller Area Network (CAN). CAN is reliable and adopted widely in automotive industry but ...
Read more

›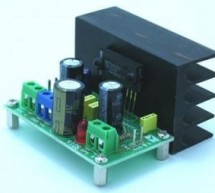 This project is a 10W Stereo Audio Amplifier based on TDA1521 IC. DESCRIPTION The project built around Philips TDA1521 IC, The project provides high quality audio 2X10W Audio output. The device is especially designed for mains fed applications, (e.g. Stereo TV Sound and Stereo Radio). The circuit designed for asymmetrical power supply systems. SPECIFICATIONS It has few external components Input muted during ...
Read more

›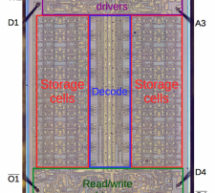 Intel's first product was not a processor, but a memory chip: the 31011 RAM chip, released in April 1969. This chip held just 64 bits of data (equivalent to 8 letters or 16 digits) and had the steep price tag of $99.50.2 The chip's capacity was way too small to replace core memory, the dominant storage technology at the time, which stored bits in tiny magnetized ferrite cores. However, the 3101 performed at ...
Read more

›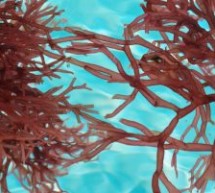 Lithium-sulfur batteries are suitable for both vehicle and grid applications as they are ultra-cheap, high-energy devices. Sulfur is a very low-cost material and the energy capacity is much higher than that of lithium-ion. So, lithium-sulfur is one chemistry that can possibly meet the demand for energy storage at a cheap price. However, the serious problem is, lithium-sulfur batteries suffer from significan ...
Read more

›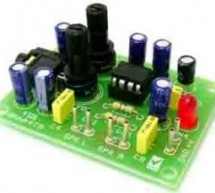 This project is a Mini Stereo Audio Amplifier based on TDA2822 IC. DESCRIPTION The dual low power amplifier built around TDA2822 8pin DIP. IC, it is mainly designed to use in portable players, radios and other building block project. A 3V supply can be used to drive headphones providing 20mW in 32 Ohms per channel, and a 12V power supply will provide 1W in 8 Ohm per channel for small loudspeakers. SPECIFICA ...
Read more

›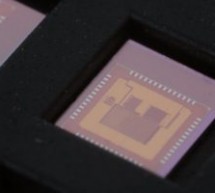 Open source has finally arrived to microcontrollers. Based on RISC-V instruction set, a group of doctoral students at the Universidad Industrial de Santander in Colombia have been working on an open source 32-bit chip called "Open-V". Onchip, the startup of the research team, is focusing on integrated systems and is aiming to build the first system-on-chip designed in Colombia. The team aims to contribute t ...
Read more

›

The ScanaQuad 200 by Ikalogic is a high-performance 4-channel logic analyzer and digital pattern generator. It is designed to be the best companion of a hobbyist when working on serial protocols like UART, SPI, I2C, 1-Wire, USB, I2S, CAN, LIN, RS232, RS485, and more. With the ScanaQuad 200 Logic Analyzer, you can capture signals, you can play them back, and you can even program genuine test signals using Sc ...
Read more

›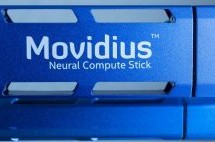 Last week, Intel launched the Movidius Neural Compute Stick, which is a deep learning processor on a USB stick. This USB stick was not an Intel invention. In fact, Intel had acquired Movidius company that had produced last year the world's first deep learning processor on a USB stick based around their Myriad 2 Vision Processor. Neural Compute Stick is based around the Movidius MA2150, the entry level chip ...
Read more

›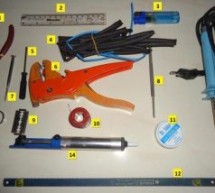 Step: 8) Find reusable modules from the circuit diagram Whenever we do hardware designing, the first rule is to make it in modules that can be reusable. The modules that we make for this particular project may come useful in another project and hence reduce the development time for that project. Even if a module is in use and at the same time found to be useful in another project, we can build another copy ...
Read more

›