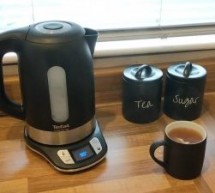 Make a smart kettle for under £60 using Alexa and Arduino. Introduction Why make two trips to the kitchen, or hang around waiting for the kettle to boil when you can just ask Alexa to put the kettle on? This project uses as few components as possible and is really easy to follow but it does involve tinkering with mains powered devices and water. So be careful and always make sure the kettle is unplugged whe ...
Read more

›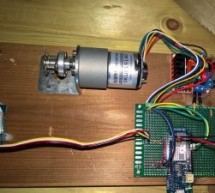 Automating a chicken coop with sensors and actors, using an Arduino MKR1000 and the Blynk internet dashboard. Introduction To protect our new chickens from the different predators, an automatic door is needed. We had a look on the available solutions on the market, but none could meet our requirements: Remote monitoring and control by using an app Possibility to add additional sensors and actors to measure ...
Read more

›
Have you ever had that terrible feeling that adding a load resistor or 'pull down' to your sensor is messing up all your analogue readings? Maybe you're wondering why we'd want to spoil a perfectly good circuit by putting in a load resistor at all? For many years I found that I would get strange, unpredictable, readings from my sensor related projects at the maximum and minimum locations when using analogue ...
Read more

›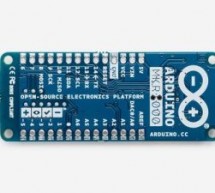 Amazon Dash Replenishment Service Automatic coffee ordering robot using Arduino MKR1000. Never miss another coffee break again! Story Coffee fuels our nation, according to this Gallup article Just under two-thirds of U.S. adults drink at least one cup a day Coffee drinkers average 2.7 cups per day, unchanged from 1999 A quarter say they're addicted, but only 10% want to cut back We all love our coffee. We w ...
Read more

›
For Project Whack a Mole I need a 32.768kHz crystal oscillator. I found this circuits on the Interwebs and gave it a try: It wouldn't go. I messed about changing component values for while, then decided to actually try to understand the circuit. Now for an oscillator to work, we need an amplifier with a gain of greater than 1, and a phase shift of 360 degrees to get positive feedback. The circuit above is a ...
Read more

›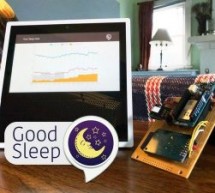 Get the best night's sleep by using Alexa and Arduino to monitor the conditions in your bedroom, make suggestions and help you sleep better. Story Introduction and Idea Everyone deserves a good night's sleep. Without good sleep, it's difficult to function at full speed and face the day ahead. A restless night can happen for many reasons, and it's hard to diagnose. That's where Good Sleep comes in. With Good ...
Read more

›
If you are mainly involved in designing or repairing digital devices, a logic analyzer is more useful than an oscilloscope for tracing signal through circuits. However, does this mean you should rush out and buy a logic analyzer? The instruments from the leading manufacturers are too expensive for home use or startup businesses, and the low-cost alternatives don't do what you want or have half-baked softwar ...
Read more

›
Light propagating in a layer of scattering nanoparticles, shows the principles of diffusion - like tea particles in hot water. The deeper light is penetrating into the layer, the lower the energy density. Scientists of University of Twente's Complex Photonics Group, however, manage to turn this falling diffusion curve into a rising one, by manipulating the incident light. More light energy inside an opaque ...
Read more

›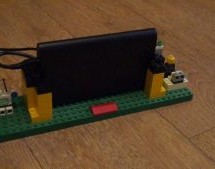 A PC application that talks to the Walabot PRO, Arduino and NeoPixels! Story Welcome to my Walabot project I will split this project in different parts 1. Get to know the Walabot and a setup. This includes data readout and send it to an Arduino. 2. Gather the data that is needed for the calculations and create an image with this data 3. Convert the data to an object Getting started with the Walabot I've mad ...
Read more

›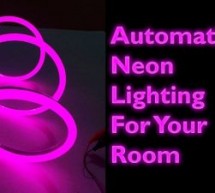 Build a Automatic Cool Blue Lighting System using Arduino, that will turn on when you walk into the room and turn off when you walk out. Story Let us do something fun during this weekend shall we? Something less costly and easy for everyone to do. This time, why don't we play with lights? Let us build a cool blue Automatic Lights just like neon, that will turn on when you walk into the room and turn off whe ...
Read more

›
LAKE WALES Fla.—Graphene is easily grown with chemical vapor deposition (CVD) on copper foil, but a simple way of etching out the necessary circuit patterns and transferring them to a non-metallic substrate has eluded engineers. Now researchers at the University of Illinois (Urbana-Champaign) claim to have a one-step room temperature process for quickly patterning and transferring graphene circuits to flexi ...
Read more

›
About Burglars Recently the Spiegel published an article about burglars in Germany: Burglars prefer the dark months. In december the insurances report 3 times more housebreakings than in july. The police reports that it is very difficult to find the delinquents. Mostly there are no witnesses and no traces. Only in 2,6% of the housebreakings the culprit can be condemned. Burglars do not only break into house ...
Read more

›