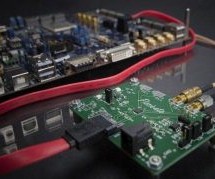 For the first time in history, a prototype radio has been created that is claimed to be completely digital, generating high-frequency radio waves purely through the use of integrated circuits and a set of patented algorithms without using conventional analog radio circuits in any way whatsoever. This breakthrough technology promises to vastly improve the wireless communications capabilities of everything fr ...
Read more

›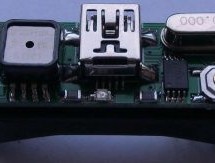 I found on Ebay very nice, small 12v 23A battery holders for PCB mounting style and decided to fit the SMALL DIGITAL BAROMETRIC ALTIMETER just on the back of the holder. So basically this is the same schematic as the SMALL DIGITAL BAROMETRIC ALTIMETER, however I moved some of the connections to different MCU pins because of PCB space limitations. In spite of the small size the functional remains the same. – ...
Read more

›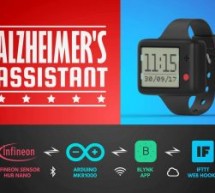 A smartwatch with fall and location detection, reminders and more, designed to help you or your loved one with Alzheimer's! Story 1 in 9 people aged 65 and older has Alzheimer's disease Family caregivers spend more than $5000 an year caring for someone with Alzheimer's. For some families this means missing a vacation. But for others, it may mean going hungry These facts quoted straight from the Alzheimer's ...
Read more

›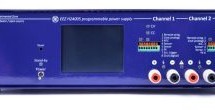 Envox Experimental Zone (EEZ) is an open hardware and open source development website, that creates and shares various open source hardware and software projects using as much as possible open-source tools and technologies. One of their projects is the programmable bench power supply 'EEZ H24005'. The goal is to make a reliable, modular, open and programmable power supply, that can be used for various tasks ...
Read more

›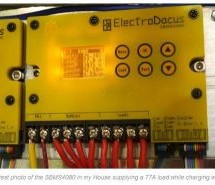 Solar BMS (Solar Battery Management System) is a solar charge controller designed to replace the Lead Acid solar charge controllers most people use today in Offgrid, RV, Boats and multiple other applications with 12V and 24V systems. Solar BMS can be used with 3 up to 8 Lithium cells (any type) or supercapacitors. The new SBMS100 will have multiple improvements over the first generation SBMS4080 see further ...
Read more

›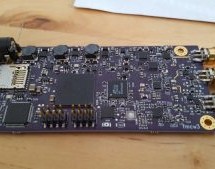 Introduction Previously I made a simple frequency-modulated continuous-wave (FMCW) radar that was able to detect distance of a human sized object to 100 m. It worked, but as it was made with minimal budget and there was a lot of room for improvement. FMCW radar working principle If you have read my previous articles you should know how FMCW radar works, but for completeness sake short explanation is given b ...
Read more

›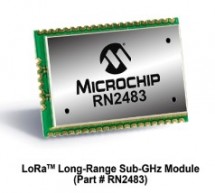 Microchip Technology Inc., has announced the first in a series of modules for the LoRa technology low-data-rate wireless networking standard. The system is designed to allow Internet of Things (IoT) and Machine-to-Machine (M2M) wireless communication offering a range of more than 10 miles (suburban), a battery life of greater than 10 years, and the ability to connect millions of wireless sensor nodes to LoR ...
Read more

›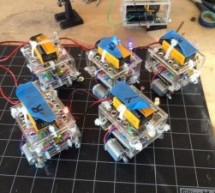 A growing branch of robotics research is the study of swarm organization, emergent behavior and artificial intelligence through the use of autonomous robotic agents. In this Instructable, I'm going to walk you through a one week project that I created as part of my Masters Architecture studies at theCalifornia College of Arts in collaboration with Prerna Auplish. The studio, run by Jason Kelly Johnson and M ...
Read more

›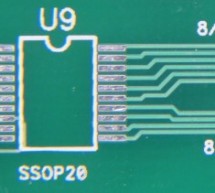 After my initial PCB success with Maker Studio, I uploaded the design files to three more board houses. I had planned to try four or five more, but I started to get the impression that many of the China-based sources used the same fab house, so I stopped at three. Elecrow's basic board fab service supplies 5 or 10 PCBs for $11.90, with a basic international shipping cost of around $7 for 5 boards. Although ...
Read more

›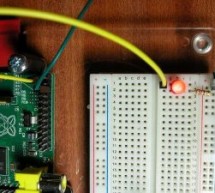 For this part of the tutorial you will need: Usb to Mirco USB cable. Ethernet Cable. A computer. An SD card (4GB or bigger). A breadboard Female to male jumper cables or the Adafruit Assembled Pi Cobbler Breakout. 330 Ohm resistor. A bit of Electronics A voltage source is a constant is a source of electrical energy which has a fixed voltage and can be used to power electric and electronic devices, such as a ...
Read more

›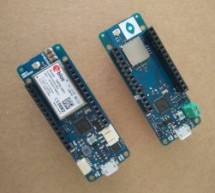 First unveiled over the weekend at World Maker Faire New York, Arduino has introduced a pair of new IoT boards with embedded LoRa and GSM capabilities. The Arduino MKR WAN 1300 and MKR GSM 1400 are designed to offer a practical and cost-effective solution for developers, makers and enterprises, enabling them to quickly add connectivity to their projects and ease the development of battery-powered IoT edge a ...
Read more

›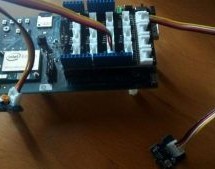 This instructable will explain how to build a fairly basic. Of course, this device is nothing compared to a commercial spectrophotometer, but it will allow the builder to understand how such a device works to using it for DIYbio. Know-how The spectrophotometry is the quantitative measurement of the reflection or transmission properties of a material as a function of wavelength. Aspectrophotometer is commonl ...
Read more

›