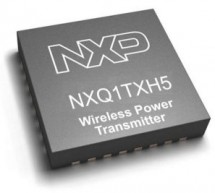 Adding wireless charging to furniture and other consumer goods is a nice way to add some oomph to an otherwise boring product. NXP's NXQ1TXH5 provides an interesting, albeit difficult-to-prototype way around the problem. Creating a Qi-compatible is as easy as assembling the example circuit shown in figure one. From a technical point of view, the diagram is full of decoupling capacitors but does not require ...
Read more

›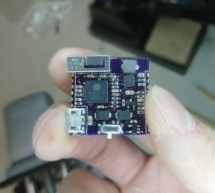 Part of the problem I've been seeing with inexpensive IoT dev boards, is that the design around the power system hasn't been very good. Here's my attempt to fix that. This is a battery-ready module with a proper lithium battery charge circuit, lithium battery protection circuit, power supply, and antenna, all in a 1 inch by 1 inch package. The goal is to have a tiny, inexpensive module that can immediately ...
Read more

›
Dejan Nedelkovski had built an Arduino security and alarm system project that uses an ultrasonic sensor for detecting objects and a buzzer for notification. Components needed to build this simple system are: Arduino board, LCD display, 4×4 keypad, ultrasonic sensor and buzzer. The circuit can be connected as shown in the schematics below. In order to build the project, you have to connect the buzzer with a ...
Read more

›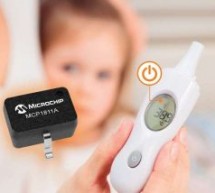 Extending battery life in portable devices up to four times longer than traditional ultra-low quiescent (Iq) LDOs, Microchip has announced a linear Low Dropout (LDO) regulator. With an ultra-low Iq of 250nA versus the approximate 1uA operation of traditional devices, the MCP1811LDO reduces quiescent current to save battery life, enabling end-users to recharge or replace batteries less often. The minimized p ...
Read more

›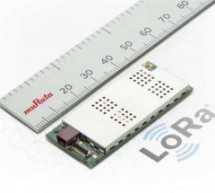 The release of the LBAA0ZZ1QM (US) & LBAA0ZZ1TY (EU) LoRa Pico Gateway 14-pin metal-shielded module has been announced by Murata. Supporting eight channels and available in two variants for use in either EU or US ISM bands, this ultra compact module measures just 55.0×21.0x3.4mm.  Designed as a single substrate low cost module that can enable the fast provision of low data rate LoRa radio links, the mod ...
Read more

›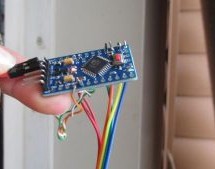 In this instructable I am going to show you how to build a weather station that logs the information that it collects on a sd card. Step 1: If You Prefer a Video Here It Is Step 2: Get All the Parts You need, 1 Arduino board, I used the pro mini 1 dht sensor I used the dht 22 1 10k resistor 1 SD card or micro SD card with matching board 3 feet on wire 3 wire cable (you will use this to connect your dht sens ...
Read more

›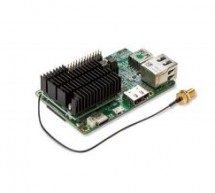 Smart electronics help us save time at home especially when one cannot wait to get the party started. To provide a solution to this situation, Amazon created speakers and stereo systems, which are equipped with the Alexa Voice Service. Alexa Voice service gives a new voice experience to electronics devices and adds a more personal user experience. Devices that incorporate Alexa Voice Service can be called e ...
Read more

›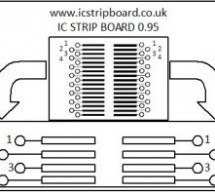 ICStripBoard is a innovative cheap tool to enable rapid prototyping of surface mount integrated circuits (IC's) and allow their usage in prototype electronics projects. Inline surface mount IC's come in a Variety of packages which are different sizes and these Printed Circuit Boards (PCB's) have been designed to accommodate the majority of IC's. Available in the four standard IC pitches (space between IC pi ...
Read more

›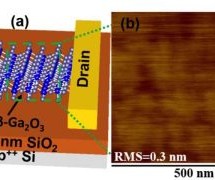 Researchers have demonstrated the high-performance potential of an experimental transistor made of a semiconductor called beta gallium oxide, which could bring new ultra-efficient switches for applications such as the power grid, military ships and aircraft. The semiconductor is promising for next-generation "power electronics," or devices needed to control the flow of electrical energy in circuits. Such a ...
Read more

›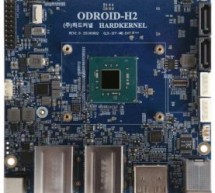 Hardkernel started working on an ODROID x86 board since last year, and the board was slated to launch later in 2017 according to the CEO in an interview published in ODROID magazine. After several repetitions, procedures, and processors considerations, the ODROID-H2 is set to become available by November as the first ODROID x86 board. The ODROID-H2 has an Intel Celeron J4105 Gemini Lake processor, two SO-DI ...
Read more

›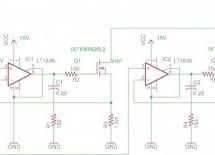 I bought a couple of IXYS linear MOSFETs (IXTK90N25L2) a while ago to test their capabilities when used as electronic load, and the result was quite impressive. So I decided to build another electronic load using both MOSFETs. As you can see in the video towards the end, this electronic load can sink more than 100 Amps of current while dissipating more than 400W continuously and can withstand more than 1kW ...
Read more

›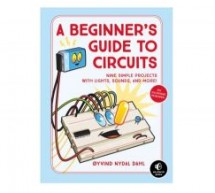 First steps in circuit design for the budding electrical engineer. San Francisco, CA (October 25, 2018)—A Beginner's Guide to Circuits ($17.95, 80 pp., October 2018) introduces beginners to the magic of electronics. With easy-to-follow instructions, it's sure to be the perfect book for young readers who want to understand the everyday electronics around them and gain the skills and confidence needed to vent ...
Read more

›