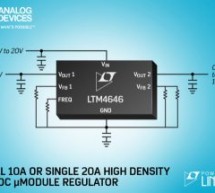 Designed for use in PCIe boards, communications infrastructure, cloud computing-based systems, medical, industrial, and test and measurement equipment, the LTM4646 is a dual 10A or single 20A output, step-down µModule PoL regulator from 5.0 or 12V input supply rails. It targets the PCB area constraints of densely populated system boards to power low voltage and high current devices such as FPGAs, ASICs, mic ...
Read more

›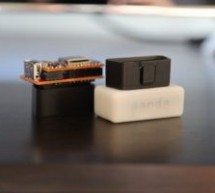 Comma.ai is a self-driving car startup founded by George Hotz, the American hacker known for unlocking the iPhone and the PlayStation 3. Comma AI who originally wanted to build self-driving car kit, canceled their initial project due to safety concerns from NHTSA but later open-source their project and has now launched a Panda, an On-Board Diagnostics (OBD) II adapter that is expected to expose a car sensor ...
Read more

›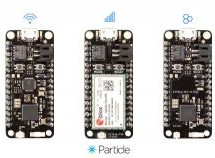 Particle, which has been known for its collection of  IoT focused development boards, and its Internet of Things (IoT) platform (Particle Cloud) has launched a new set of mesh network-enabled IoT development kits called Particle Mesh. Particle Mesh is expected to provide developers more insight into implementing mesh networking technology. They help to collect sensor data, exchange local messages, and share ...
Read more

›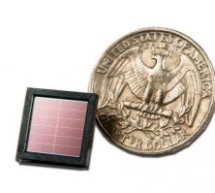 Saelig Company, Inc. (www.saelig.com) has introduced the patented Sol Chip Saturn802 Energy Harvester IC – a unique photovoltaic (PV) cell which can produce output voltage levels of 0.75V, 1.5V, 2.25V, 3.0V, 4.5V, and 9V, which existing solar cells cannot do.  The maximum power which can be obtained in full daylight is around 10mW, or 55uW in office lighting, so the Saturn802 IC is targeted at low-power app ...
Read more

›
Densitron, a creator of display technologies and global leader in display, monitor and embedded computing solutions, has launched its new single board computer (SBC) appropriately named "Aurora SBX™" (derived from the Latin for first light), along with its extremely versatile application-specific software. Developed by the company's Embedded division, this original board will help engineers using Densitron ...
Read more

›
Based upon Flex Power Modules' Hybrid Regulated Ratio (HRR) topology, the BMR480 DC/DC bus converter module delivers up to 1000W and 96.2A peak power. The BMR480 DC/DC advanced bus converter targets high-end and high-power applications. It is available in an industry-standard and low-profile quarter-brick-format with dimensions of 58.4 x 36.8 x 12.19mm (2.30 x 1.45 x 0.48-inch), and operates from a wide inp ...
Read more

›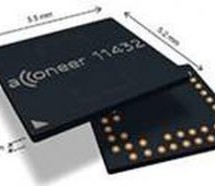 Acconeer's A111 radar sensor is based on a unique patented technology enabling mm accuracy with very low power consumption. The Acconeer A111 is a low power, high precision 60 GHz pulsed SRD radar sensor with a footprint of 29 mm2, delivered in one chip system in package (SiP) solution with embedded RF and antenna. The small size and the low power consumption makes it suitable for integration into any mobil ...
Read more

›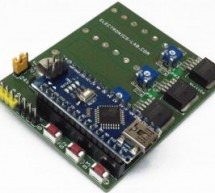 This is my second project for LED Driver based on CAT4101 IC. The first project was for single White LED. This project has been designed to drive 3 channels of RGB LEDs with PWM signal which helps to create multicolor LED light. Arduino Nano is used to generate PWM signal for RGB LED and board has 3 tactile switches and Analog signal input to develop various RGB LED related applications. Each channel can dr ...
Read more

›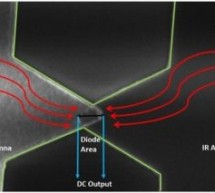 In recent decades, humans realized that fossil fuels are a finite source of energy that not only pollutes the environment but is also difficult to extract (it can even be dangerous). Because of this, there has been a huge increase in the development of new ways to extract energy from other sources such as solar, wind, geothermal etc. Following this trend, researchers at King Abdullah University of Science a ...
Read more

›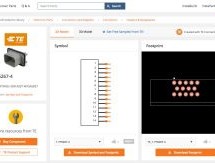 SCHAFFHAUSEN, Switzerland and SAN FRANCISCO, CA (February 14, 2018) — TE Connectivity (TE), a world leader in connectivity and sensors, and SnapEDA, the Internet's first parts library for circuit board design, are collaborating to make more than 25,000 new digital models available to electronics designers, helping them bring their products to market faster. Traditionally, designers have spent days creating ...
Read more

›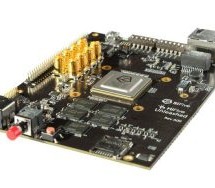 RISC-V is an open specification of an Instruction Set Architecture (ISA). That is, it describes the way in which software talks to an underlying processor – just like the x86 ISA for Intel/AMD processors and the ARM ISA for ARM processors. Unlike those, however, the RISC-V ISA is open so that anyone can build a processor that supports it. Just as Linux revolutionize the software world, RISC-V could create a ...
Read more

›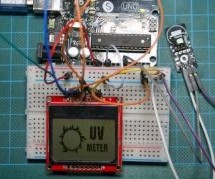 Introduction Ultraviolet rays, also known as UV for short are rays emitted by sun. Due to the depletion of the ozone layer, these rays tend to get to extreme levels that could lead to sunburns etc for those under it, that's why daily and hourly forecast of the UV index is always available to help people keep track and stay safe. For monitoring purposes, why not own a personal UV meter? Today, we will build ...
Read more

›