The Design Idea in Figure 1 indicates a low-battery condition in an audio test instrument that is powered by four AA cells. As the instrument was otherwise an all-discrete design, this same approach seemed more in keeping with the spirit of the project than the use of a single-sourced integrated circuit. A garden-variety red LED serves as both the indicator and the voltage reference. A small current through ...
Read more

›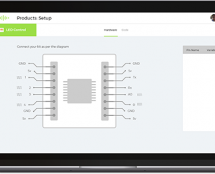 Internet of Things (IoT) is one of the most important technologies these days. It became an essential component of many hardware projects core. And in order to make it easier for developers, Bolt IoT platform appeared as a complete solution for IoT projects. Bolt is a combination of hardware and cloud service that allow users control their devices and collect data in safe and secure methods. It also can giv ...
Read more

›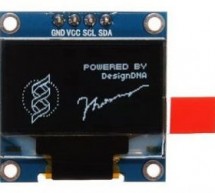 Introduction Sometimes it may be necessary to use a display when making a hardware project, but one confusing thing is the size of the display and the required pins to control it. This tutorial will show you how to use a small I2C OLED display with Arduino using only two wires. Geekcreit 0.96 Inch I2C OLED Display Module The display used in this tutorial has a very small (2.7 x 2.8cm) OLED screen, that is s ...
Read more

›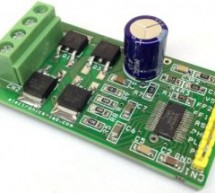 This tiny board designed to drive bidirectional DC brushed motor of large current. DC supply is up to 50V DC. A3941 gate driver IC and 4X N Channel Mosfet IRLR024 used as H-Bridge. The project can handle a load up to 10Amps. Screw terminals provided to connect load and load supply, 9 Pin header connector provided for easy interface with micro-controller. On board shunt resistor provides current feedback. Th ...
Read more

›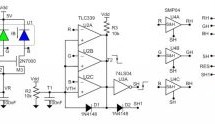 The Design Idea in Figure 1 is a color detector capable of generating an RGB triplet over a high dynamic range, a useful attribute for machine vision applications. The circuit implements auto-exposure control to achieve this. Thus, RGB values for a subject are invariant over a range of light intensity. The three common-cathode RGB photodiodes (U1) are reverse‑biased and pre-charged to VR (typically 0.5V) th ...
Read more

›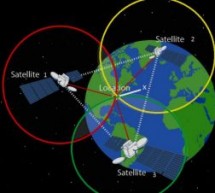 You're in a crowded street with many high buildings around you and you find your car position on Google maps is wrong. That's usual, right? This is caused from (fake/distorted) GPS signals reflected from the high buildings around you which make your GPS receiver do some wrong calculations. So be careful don't always listen to what GPS assistant says! Even with no wrong calculations, the current GPS accuracy ...
Read more

›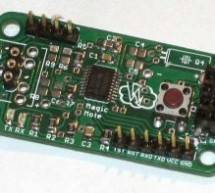 This is my first time designing a PCB for MSP430. I really like the NRF24L01+ booster pack but I would like something smaller to use for remote temperature sensors. With that in mind I've designed a 24.5 x 50 mm PCB (2 on a 5x5 cm prototype) featuring MSP430G2553 and an adapter for a 8-pin NRF24L01+ module using essentially the same pinout, with the intention of using the Spirilis library. There's a jack so ...
Read more

›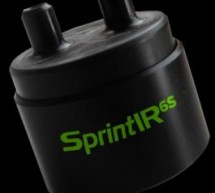 is a designer and manufacturer of low power, high speed Non-Dispersive Infrared (NDIR) carbon dioxide gas sensors. Recently, it has claimed a new speed record for its SprintIR6S NDIR CO2 sensor. The new sensor comes with response rates that had never been reached before by any other NDIR CO2 sensors. It can take up to 20 readings per second, and has a six-times faster response rate than the current SprintIR ...
Read more

›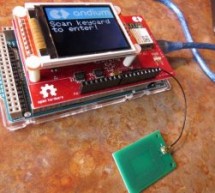 Motivation Keys are so last century, and now that you can easily replicate a physical key just by snagging a photo it might be time to upgrade our locks! This project outlines a framework for you to get started implementing your own unique locking mechanisms. In this project you'll authenticate individuals using Mifare Classic RFID Tag UIDs and display a message on the LCD screen. Once you get this working ...
Read more

›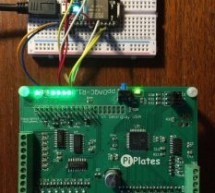 The ppDAQC board from Pi-Plates.com is an inexpensive yet powerful solution for expanding the input/output capabilities of the Spark Core. And since Pi-Plates are stackable, it is a simple task to scale up the I/O capabilities of a single Core. All that is required for connectivity are the four SPI signals (signals A2-A5) as well as a single digital output (D6). Power can come from the Core or from the ppDA ...
Read more

›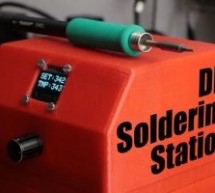 In this project I will show you how to create an Arduino based soldering station for a standard JBC soldering iron. During the build I will talk about thermocouples, AC power control and zero point detection. Let's get started! Step 1: Watch the Video! The video gives you all the basic information you need to build a soldering station. In the next steps though I will present you additional, helpful informat ...
Read more

›
What is it? This is a small (0.5 x 0.5 inch) breakout board for Texas Instrument's BQ25504 Ultra Low Power Boost Converter with Battery Management for Energy Harvesting Applications. From the datasheet: "The bq25504 device is the first of a new family of intelligent integrated energy harvesting nano-power management solutions that are well suited for meeting the special needs of ultra low power applications ...
Read more

›