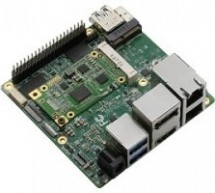 The first embedded ultra-compact Artificial Intelligence processing card for on the edge computing UP Bridge the Gap – a brand of AAEON Europe – is proud to launch AI Core: the first embedded ultra-compact Artificial Intelligence processing cards for edge computing. AI Core is a mini-PCIe module powered by Intel® Movidius™ Myriad™ 2 technology. This low-power module enhances industrial IoT edge devices with ...
Read more

›
One of the major problems encountered when using push buttons and switches in digital electronics project is the problem of bouncing. When we press a button once it may register twice and when we press it four times, in a row, for instance, it may register just twice. This occurrence is due to a property of switches known as bounciness which is as a result of the physical property of the switches. Contact b ...
Read more

›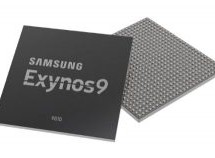 The new Exynos 9810 brings premium features with a 2.9GHz custom CPU, an industry-first 6CA LTE modem and deep learning processing capabilities Samsung Electronics, a world leader in advanced semiconductor technology, today announced the launch of its latest premium application processor (AP), the Exynos 9 Series 9810. The Exynos 9810, built on Samsung's second-generation 10-nanometer (nm) FinFET process, b ...
Read more

›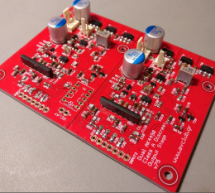 Following up on Part 2, it's time to talk about the output stage. This output stage is the brainchild of my friend Kostas, all I did was lay out the PCB. It is a fully discreet single-ended class-A output stage, outputting ~2.4V RMS. This is its schematic: This is the PCB: And this is the BoM: AK4490 dual mono DAC - Discreet Analog stage BOM (509 downloads) The BoM includes part numbers for most parts from ...
Read more

›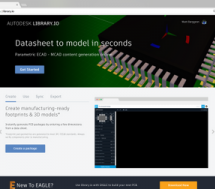 tl; dr?  library.io, IPC-compliant 2D & 3D model generation, copy and paste pins from a datasheet to a symbol, WAY better highlight / color controls, SPICE supports saving and comparing waveforms + better plot controls, router now contours with 90 degree bends, & a bunch of little (but important workflow/UI/UX improvements). Greetings EAGLE Community! Today we're proud to announce the release of EAG ...
Read more

›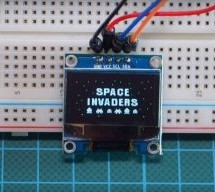 One thing we all always wish we could do when using any display is to load our own custom graphics, be it a logo, gif etc. In today's tutorial we will show how to do just that on an OLED display using an Arduino. OLED (organic light-emitting diode) display is a display based on light-emitting diode (LED) in which the emissive electroluminescent layer is a film of organic compound that emits light in respons ...
Read more

›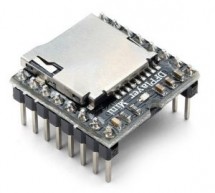 Hi guys, welcome to this tutorial. Today, we will build an mp3 player using an Arduino and the DFPlayer mini MP3 module. The DFplayer mini is a small, low-cost mp3 module with a simplified audio output that can be connected directly to a speaker or an earphone jack. The module can be used as a stand-alone module with attached battery, speaker, and push buttons or used in combination with a microcontroller o ...
Read more

›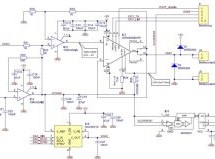 Modern battery operated portable devices use smart battery packs. Every new development of an electronic medical device must follow strict design flow defined by world-wide or local regulatory directives. The development process of any such device using smart battery pack requires specific operating conditions to meet the testing criteria. When smart battery pack is one of the main power sources the host sy ...
Read more

›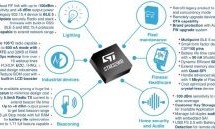 The new STM32WB from STMicroelectronics is a new wireless supporting System on a chip (SoC) that comes with a fully-featured ARM Cortex-M4 (@ 64 MHz) based microcontroller to run the main computing processes. It also has an ARM Cortex-M0+ core (@ 32 MHz) to offload the main processor and offer real-time operation on the Bluetooth Low Energy (BLE) 5 and IEEE 802.15.4 radio. The SoC can also run other wireles ...
Read more

›
In this post I'm going to show you how you can monitor the power consumption of your battery driven (ESP8266/ ESP32) device. Measuring the power consumption over a full activity/ sleep cycle is the precondition to optimize your code for a longer battery runtime. Only with a reliable tool you can decide which code changes lead to less consumption. In a later post we'll look at some tweaks we can apply to the ...
Read more

›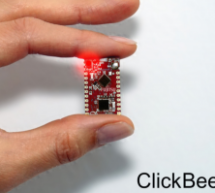 Adding components from Ambiq Micro and Talent Highland, Fujitsu Electronics Europe has increased its Bluetooth Low Energy portfolio. The additional products offer customers high integration, low power consumption and flexibility, says Fujitsu Electronics Europe (FEE), and it has produced the ClickBeetle reference platform (pictured) to facilitate the integration of Bluetooth Low Energy products into applica ...
Read more

›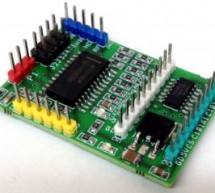 The board shown here is a breakout board for MC33035 brushless motor controller. It requires an output buffer IPM module or Mosfets to complete the closed loop brushless motor driver. MC33035 IC is the heart of the project; the project provides 6 PWM pulses as well 6 Inverse pulses outputs. On board Jumpers helps to change the Direction, Enable, Brake, and 60/120 phasing Header connector provided to connect ...
Read more

›