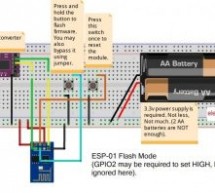 The ESP8266 WiFi Module is a self-contained SOC that can give any microcontroller access to your WiFi network. It's an extremely cost-effective board with a huge and ever-growing community. Each ESP8266 module comes pre-programmed with an AT command set firmware. This module has a powerful on-board processing and storage capability that allows it to act as a standalone microcontroller. Following 2 easy step ...
Read more

›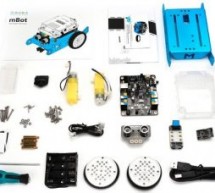 Makeblock was founded in 2012 in Shenzhen as the world's first open-source robot and programing platform. With more than 400 mechanical components, electronic modules, and software tools, the company is determined to bring meaningful STEM education opportunities and the maker mindset to the mass consumer market to make a real difference in society's future with robotics. Makerblock has a variety of products ...
Read more

›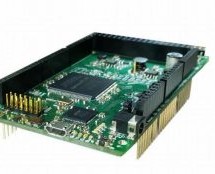 The DueProLogic makes programmable logic easy with an all inclusive development platform. It includes an Altera Cyclone IV FPGA, on board programming, four megabit configuration flash, and an SD connector for add on memory. You can create your HDL code, program it into the flash and interact with the hardware via a Windows PC. This is the FPGA (Field-Programmable Gate Array) development board and runtime en ...
Read more

›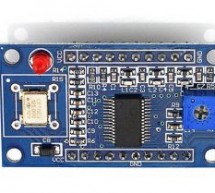 A signal generator is an electronic device that generates electronic signals and waveforms. These electronic signals are either repeating or non-repeating as per the requirements and field of applications. It is generally used in designing, testing, troubleshooting and repairing electronic devices. A signal generator can generate various kinds of waveforms. Most common are the sine wave, square wave, sawtoo ...
Read more

›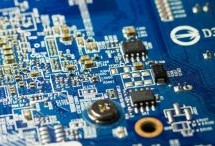 Researchers at Cambridge University have just achieved a spectacular breakthrough in electronics design. They have developed new ultralow power transistors that could function for months or even years without a battery. These transistors look for energy from the environment around, thus reducing the amount of power used. Dr Sungsik Lee, one of the researchers at the Department of Engineering says, "if we we ...
Read more

›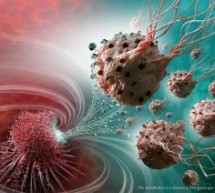 Researchers from Polytechnique Montréal, Université de Montréal and McGill University have just achieved a spectacular breakthrough in cancer research. They have developed new nanorobotic agents capable of navigating through the bloodstream to administer a drug with precision. Professor Sylvain Martel is holder of the Canada Research Chair in Medical Nanorobotics and the Director of the nanorobotics laborat ...
Read more

›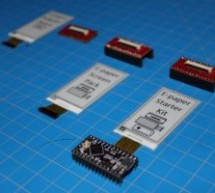 Low cost, no power, and easy to use: E-paper is here! The E-paper Shield Kit makes it easy for you to have fun playing with E-paper, no electronics experience required! You can start writing text and drawing pictures to the screen in minutes! E-paper in Your Next Project Do you have a great idea that needs a screen which requires zero power to maintain an image? Are you looking to add an interesting display ...
Read more

›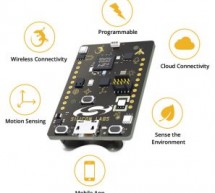 Silicon Labs, the leader in energy-friendly solutions for a smarter, more connected world, has been constantly making silicon, software and tools to help engineers transform industries and improve lives since 1996. Silicon Labs has just launched its newest development platform, The Thunderboard Sense Kit. Thunderboard Sense is a small and feature packed development platform for battery operated IoT applicat ...
Read more

›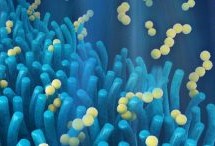 A new prototype of a lithium-sulphur battery – which could have five times the energy density of a typical lithium-ion battery – overcomes one of the key hurdles preventing their commercial development by mimicking the structure of the cells which allow us to absorb nutrients. This gets us a long way through the bottleneck which is preventing the development of better batteries. Researchers have developed a ...
Read more

›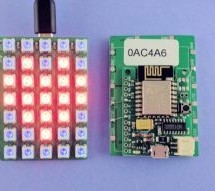 Last Thursday I had a lot of fun doing a workshop at my college (UMass Amherst) where I taught students to use a WiFi-enabled Color LED matrix combined with Javascript programs to create animations displayed onto the LED matrix. The matrix is made of 5×7 WS2812 (NeoPixel) LEDs. I've actually designed it two years ago and wrote a blog post about it. Back then I was using an Arduino-compatible SquareWear Mini ...
Read more

›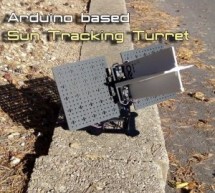 Sun tracker systems are widely used in solar panel setups to get maximum performance. You may want to use one in your personal solar panel setup. Now you can make your own with an Arduino, following the project that's designed by RobotGeek Team and Wade Filewich. Parts You'll Need: RobotGeek Desktop Roboturret x1 RobotGeek Rotation Knob x2 RobotGeek Light Sensor x4 RobotGeek Small Workbench x1 Arduino UNO ...
Read more

›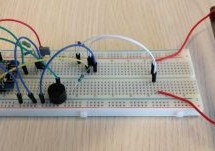 Geiger counters are devices used to detect radioactive emissions, most commonly beta particles and gamma rays. The counter consists of a tube filled with an inert gas that becomes conductive of electricity when it is impacted by a high-energy particle. The Geiger–Müller tube or G–M tube is the sensing element of the Geiger counter instrument used for the detection of ionizing radiation. Biemster wanted to i ...
Read more

›