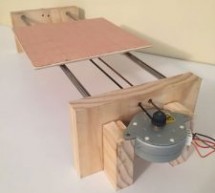 Hey guys this is part 2 of my Arduino CNC machine! Thanks to you guys you motivated me to make my next part into building this! This is me building the y-axis on the CNC machine. Hope you guys enjoy! Step 1: Patreon As you may or may not know, I am Kester. I have a YouTube channel that is based on making electronics videos and diy videos and tutorials. As me making lots of videos and putting time and lots o ...
Read more

›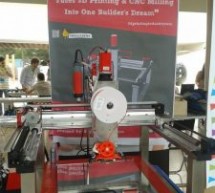 The objective of this instructable is to guide your way throw the entire making process of building a BuildersBot machine. An open design Arduino Controlled CNC Router that can also perform 3D printing. The instructions will cover all areas such as design, mechanics, electronics and software. But before you go any further take a look at machine's concept design: https://youtu.be/Dt7uyuZ4DJA And also the mac ...
Read more

›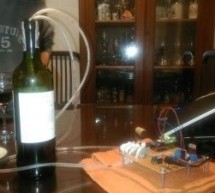 This circuit serves a wine using a mini water pump all controlled from your phone. Enjoy it during your holidays! Things used in this project Hardware components Arduino MKR1000 × 1 DC motor (generic) × 1 SparkFun Dual H-Bridge motor drivers L298 × 1 Software apps and online services Evothings Studio Arduino IDE Hand tools and fabrication machines CNC Machine Story [embed]https://youtu.be/ZW_R7CPU76w[/embed ...
Read more

›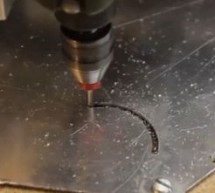 Arduino uno USB module is controlled via the circuit built on a CNC, which supports the SVG image format in post format, used CNC motor driver L298N motor driver Arduino Uno for the project... Electronics Projects,USB CNC Project Arduino Uno "arduino projects, microcontroller projects, " Arduino uno USB module is controlled via the circuit built on a CNC, which supports the SVG image format in post format, ...
Read more

›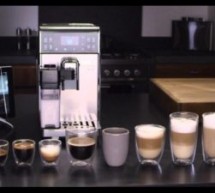 Quite a lot of coffee is consumed at work but real statistics are missing. For the coffee machines with a can it can be interesting to have a visualization with coffee left in can, water in machine, time left until machine is finished, estimated time until can is empty. This would probably require a modified coffee can so is not very straightforward (pressure pad on the bottom of the can, fluid meter,…). Fo ...
Read more

›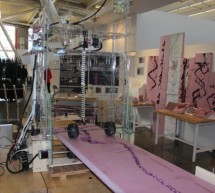 S.A.M. Spring Aided Machining (CNC with solvent) is a school project designed by three architecture students at CCA, San Francisco: Matt Boeddiker, Abelino Robles, and Tim Henshaw-Plath. (www.cca.edu) The machine is capable of rapidly prototyping and creating subtractive formwork that can be used to cast material. The machine was designed with the instruction of Jason Kelly Johnson, and Michael Shiloh in th ...
Read more

›
I acquired an old fax machine that looked like a ripe source of parts, like steppers, IR sensors, micro switches and things.  As it turned out, it was.  It also had a nice looking 2 x 16 character LCD.  However, after taking everything apart, I found the LCD only had 13 pins instead of the more common 10, 14 or 16 pins.  They were not labeled, so that's where the investigation came in.  After an exhaustive ...
Read more

›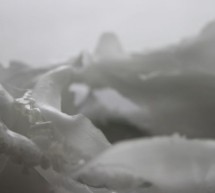 Fluid In.Flux is a 3D printing experimental machine which prints wax in water. The Machine was a semester-wide exploration as part of the Advanced Architecture Studio called "Creative Architecture Machines" by Professor Jason Kelly Johnsonand Michael Shiloh at the California College of the Arts, in San Francisco. Fluid In.Flux is about exploring material behavior in different conditions and developing an in ...
Read more

›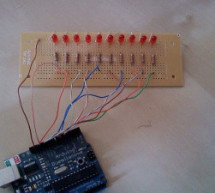 IMPORTANT: CODE IS NOW UPDATED. FIXES INCLUDE ADDING AN INTEGER VALUE TO MANIPULATE TIMING AND FIXING A DOUBLE-BLINKING LED. Thanks. It is my understanding that many Larson Scanners can only pulse from side to side. I felt that that needed to be changed, seeing as that in the newer (yet short-lived) Knight Rider series revival on NBC for about 1/2 of a real season, the iconic red lights would move from righ ...
Read more

›
Geoweaver is a student designed (team members Jia Wu, Mary Sek, and Jeff Maeshiro) robot created in the Creative Architecture Machines advanced options studio at the California College of the Arts (CCA) in San Francisco, California, taught by Jason Kelly Johnson of Future Cities Lab and Michael Shiloh. The design is based on a 12-servo hexapod with a glue gun extruder attached, is the culmination of about 6 ...
Read more

›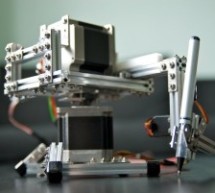 The project A polar plotter is a plotter with a rotating, extendable arm. Its characteristics differ greatly from those of a traditional plotter, which in most areas have a superior design. You could say the polar plotter is more portable or something, but mainly I made this one because it was more of a challenge. The code The code of this project is divided into two parts. One is the Arduino project that c ...
Read more

›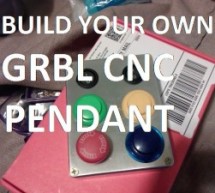 So you just finished your DIY CNC machine, set up GRBL and even cut your first part.  Now what?  Well, did you know that as of GRBL v0.8 there are pinouts some really useful commands such as Cycle Start, Feed Hold and a Soft Reset?  Cycle Start and Feed Hold allow you to literally pause your machine so you can double check that your tool isn't about to hit a clamp, or maybe you just need to run inside to gr ...
Read more

›