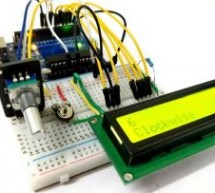 A Rotary encoder is an input device which helps the user to interact with a system. It looks more like a Radio potentiometer but it outputs a train of pulses which makes its application unique. When the knob of the Encoder is rotated it rotates in form of small steps which helps it to be used for stepper/Servo motor controlling, navigating through a sequence of menu and Increasing/decreasing the value of a ...
Read more

›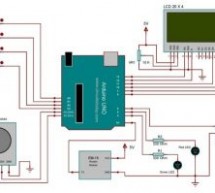 An RFID based Attendance System is a very interesting project which can be used in different places say in Schools to register the attendance of students and teachers, Private organizations to tabulate monthly working hours of employees and automatically calculate salary based on the number of hours registered in the office and other similar kinds of applications. An RFID based attendance management system ...
Read more

›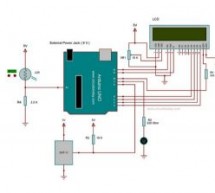 Smart LCD  with Automatic Brightness Adjusting Using Arduino and LDR Sensor Here is a simple Arduino project that focuses on adjusting the brightness of an LCD screen whenever there isn't  sufficient light in a room. The Arduino reads the surrounding light intensity using an LDR sensor.  The room temperature and humidity range will also be displayed on the LCD. The entire hardware of this simple project usi ...
Read more

›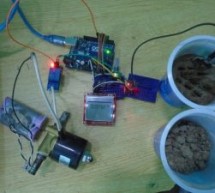 In this project, we are going to build an automatic irrigation system using Arduino which senses the moisture of the soil and opens or closes the valve according to the moisture value. The moisture value and the valve status is shown on the Nokia 5110 LCD display. Before we proceed, let's take a look at another project – a plant watering system using Arduino, which is very similar to our application. You ma ...
Read more

›
Car speed Detector Project In this project I am going to show you how to measure the speed of running car (or man) from outside. Police department uses this type of system to prevent over speed of vehicles. Our project is a little different from the system used by police but the overall car speed detector concept is same. In this project, two IR sensors are placed apart on one side of road. When any vehicle ...
Read more

›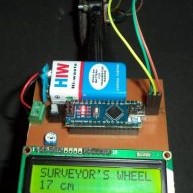 DIY: Measuring Wheel/Surveyor's Wheel Using Arduino & Rotary Encoder A surveyor's wheel may also be known by other names like: clickwheel, hodometer, waywiser, trundle wheel, measuring wheel or a perambulator. All these devices serve a single purpose, which is, measuring distance. The origin of surveyor's Wheel is from an odometer. Odometer simply counts the number of rotations of the wheel. The distanc ...
Read more

›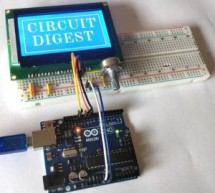 There are many types of LCDs used in Electronic Projects. We have already used 16X2 LCD in many of our projects and also used TFT LCD with Arduino. You can find our entire 16X2 LCD related project by following this link, including interfacing with 8051, AVR, Arduino and many more. The ST9720 Graphical LCD is totally different from the Ordinary LCDs. Ordinary LCD can only print simple text or numbers within ...
Read more

›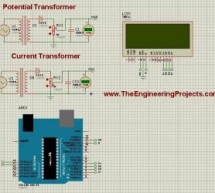 Hello friends, hope you all are fine and having good life. In today's project, we will see how to display ADC value on LCD using Arduino in Proteus ISIS. Its quite a simple project in which we are gonna measure the voltage of ADC pins and then will display them over to LCD. The microcontroller I am using in this project is Arduino. The simulation is designed in Proteus ISIS. IF you are working on PIC Microc ...
Read more

›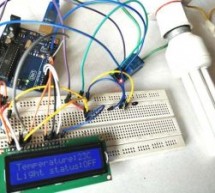 Suppose you are sitting in a room and feeling cold and you want your heater to be automatically turned on, and then off after some time when room temperature is increased, then this project help you to control your home appliances automatically according to the temperature. Here we are controlling Home AC Appliances with Arduino based on the temperature. Here we have used Thermistor to read the temperature. ...
Read more

›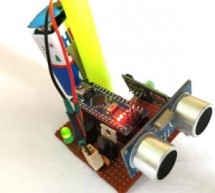 Ever heard of Hugh Herr? He is a famous American rock climber who has shattered the limitations of his disabilities; he is a strong believer that technology could help disabled persons to live a normal life. In one of his TED talk Herr said "Humans are not disabled. A person can never be broken. Our built environment, our technologies, is broken and disabled. We the people need not accept our limitations, b ...
Read more

›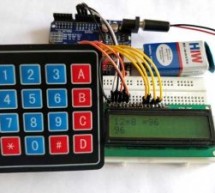 Programming is always fun and Arduino is a wonderful platform if you are just getting started with Embedded programming. In this tutorial we will build our own calculator with Arduino. The values can be sent in through a keypad (4×4 keypad) and result can be viewed on a LCD screen (16×2 Dot-matrix). This calculator could perform simple operations like Addition, Subtraction, Multiplication and Division with ...
Read more

›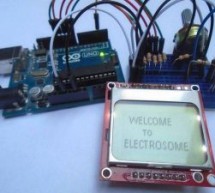 In this project, we are going to make a Digital Thermometer using Arduino Uno. We will use DS18B20 temperature sensor to sense the temperature and Nokia 5110 LCD to display it. DS18B20 is a 1-Wire digital temperature sensor manufactured by Maxim Integrated and is capable of reporting degree celsius with 9 ~ 12 bit precision. Components Required Arduino Uno DS18B20 Temperature Sensor Nokia 5110 LCD 1KΩ Poten ...
Read more

›