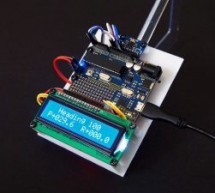 https://youtu.be/PY_17f5RByI This instructable explains how to make a tilt compensated compass using an Arduino UNO R3, an LCD display, and an IvenSense MPU-9250 multi-chip-module that contains an MPU-6050 accelerometer / gyro and an AK8963 magnetometer within the same package. The LCD simultaneously displays the Heading, (P)itch, and (R)oll. The heading accuracy is within 2 degrees depending on how well th ...
Read more

›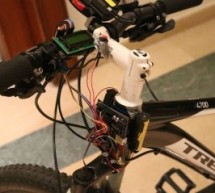 What Is It? As the name suggests, in this project you will learn how to create a display for your bike that consists of both a speedometer and an odometer. Indicating real time speed and distance travelled. The total cost of this project comes to around 15 USD (not including the bike or the Arduino) yet the effort spent is worth the result. How Does It Work? This device works b ...
Read more

›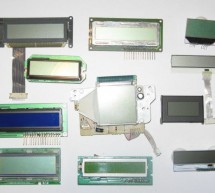 Almost all electronics have some sort of human interface, from blinking lights and beeping speakers to seven segment alphanumeric and Liquid Crystal Displays. This Instructable is about salvaging and testing Liquid Crystal Displays, and a couple tricks I know to make salvaging them more successful. I salvage; components can get expensive, LCDs can run $10.00 and up even SCRs and mosfets can cost over $100.0 ...
Read more

›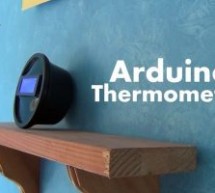 Its hot here in Los Angeles! Besides the massive drought California is in, Its not as cool around here lately. I wanted to build something to see just how hot it really was, and here it is! Read this instructable and Ill teach how you can turn just a few components you have into an accurate mini desktop thermometer!I hope you enjoy the project and vote for it for the contests! Lets Build It! Step 1: You Wil ...
Read more

›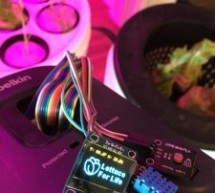 SUMMARY A device that can be used to control up to 4 different Hydroponic/Aeroponic Systems at once. The device will control the components of the system and will display notification to a LCD screen and allow the user to customize settings via Bluetooth. This system will be user friendly and optimized for fast growing so that even the least experienced user can grow lettuce with minimal maintenance require ...
Read more

›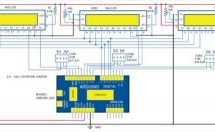 Here we describe interfacing of three 16×2 LCDs with common data lines to an Arduino Uno board. Four data lines of all the three LCDs are connected to digital pins of the Arduino Uno board but data displayed on each LCD is different. Circuit and working The circuit diagram for interfacing of three LCDs with Arduino is shown in Fig. 1. It is built around popular Arduino Uno board (BOARD1), three 16×2 ...
Read more

›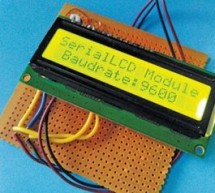 In most electronic systems, it is necessary to provide information in the visual form for a convenient user interface. The most commonly used displays in electronic systems are LED, LCD and TFT. Amongst these, an LCD display is the most cost-effective solution as it can display alphanumeric characters along with special user-defined symbols. It also contains an integrated controller which frees up the main ...
Read more

›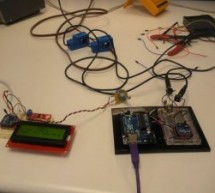 The purpose of the Home Energy Monitor Final Project is to give people a better idea how much electrical power they consume in a residential system. [gallery columns="2" size="medium" ids="31149,31148"] The method used for this application will utilize a clip on noninvasive current sensor on each 120V line coming in to the residential breaker panel box. The power data is then transmitted to a remote LCD scr ...
Read more

›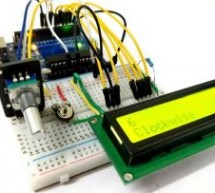 A Rotary encoder is an input device which helps the user to interact with a system. It looks more like a Radio potentiometer but it outputs a train of pulses which makes its application unique. When the knob of the Encoder is rotated it rotates in form of small steps which helps it to be used for stepper/Servo motor controlling, navigating through a sequence of menu and Increasing/decreasing the value of a ...
Read more

›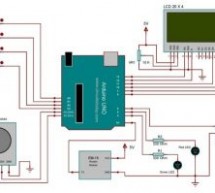 An RFID based Attendance System is a very interesting project which can be used in different places say in Schools to register the attendance of students and teachers, Private organizations to tabulate monthly working hours of employees and automatically calculate salary based on the number of hours registered in the office and other similar kinds of applications. An RFID based attendance management system ...
Read more

›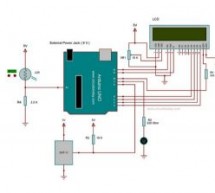 Smart LCD  with Automatic Brightness Adjusting Using Arduino and LDR Sensor Here is a simple Arduino project that focuses on adjusting the brightness of an LCD screen whenever there isn't  sufficient light in a room. The Arduino reads the surrounding light intensity using an LDR sensor.  The room temperature and humidity range will also be displayed on the LCD. The entire hardware of this simple project usi ...
Read more

›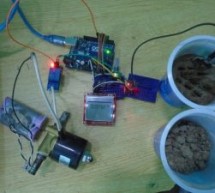 In this project, we are going to build an automatic irrigation system using Arduino which senses the moisture of the soil and opens or closes the valve according to the moisture value. The moisture value and the valve status is shown on the Nokia 5110 LCD display. Before we proceed, let's take a look at another project – a plant watering system using Arduino, which is very similar to our application. You ma ...
Read more

›