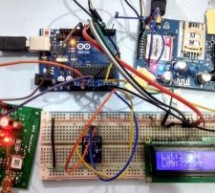 In our previous tutorials, we have learned about How to interface GPS module with Computer, how to build a Arduino GPS Clock and how to Track vehicle using GSM and GPS.  Here in this project, we are going to build a Arduino based vehicle accident alert system using GPS, GSM and accelerometer. Accelerometer detects the sudden change in the axes of vehicle and GSM module sends the alert message on your Mobile ...
Read more

›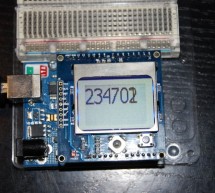 I had a Holux M-1000B Bluetooth GPS module that was just gathering dust in my room. I had bought it from DealExtreme back in the days when I had GPS-less (but external GPS capable) Nokia E51. Upgrading to a Nokia E52 has since made this receiver redundant. However, since getting an Arduino, and being put off by the price of GPS shields for them, I decided to use the GPS receiver I already have. Once the rec ...
Read more

›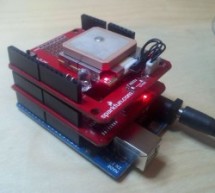 Do you want to log some GPS data onto an SD card using your Arduino? Do you already own a Sparkfun microSD shield and GPS module? Did you try the Adafruit Sheild (although it is awesome and cheap) but it stole all of your pins? Want it to output into a nice, Google Earth friendly format? Well read on... Step 2: Hook It All Up It's a simple as, stacking the sheilds. I put the GPS Shield on top to maximize re ...
Read more

›