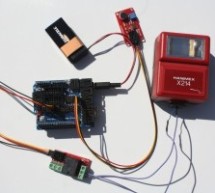 Today is High Speed Photography day ! The concept is to take a 'long' exposure photograph, 4 seconds say, in a (very) dark room (a bathroom in our case). You end up with a completely black picture, right ? If you burst a flash (about a millisecond for a standard flash) then you get a picture made of 4 seconds of 'dark' and one millisecond of 'light'. Are you still with me ? The trick is to burst the flash a ...
Read more

›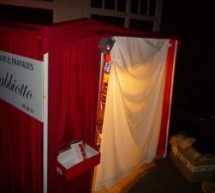 This is a tutorial on how to build your own Photobooth. My friend had a wedding coming up and was in need of a Photobooth. Photobooth rentals go anywhere from $500 - $1500 so we decided to do our own & hence another DIY Photobooth project was born. This one however is a little different in that it includes a lighting and LED control feature leveraging the Arduino and some custom software. Step 1: Buildi ...
Read more

›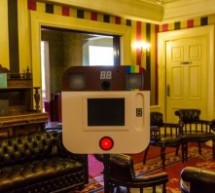 I decided to build a simple photo-booth as a fun addition for events, this goes through the basic steps of how i went from a few pieces of wood to a fully functional booth. I have also included a photo of what the images look like! Step 1: Cutting Wood Square sheet of MDF, 600mm x 600mm with a Red Dome Push Button recessed at the bottom. Step 2: Access Holes Holes were then cut out for camera lens and tv mo ...
Read more

›