the spectrum analyzer circuit a project of Arduino Duemilanove Module 7-band graphic equalizer on board sound on the ground floor MSGEQ7 used to integrate MSGEQ7 is a very talented 8-pin ICS in the frequency...Electronics Projects, Spectrum Analyzer Circuit Arduino RGB Led Strip "arduino projects, microcontroller projects, " the spectrum analyzer circuit a project of Arduino Duemilanove Module 7-band graphi ...
Read more

›
Designing a Spinning/Rotating LED Display In this project, we are going to show you how to make a simple "Rotating LED Display"  (also popularly known as Spinning LED Display) with Arduino. The motivation to make this project came to my mind when I saw a product in the market, in which a text message was clearly visible on a "Rotating LED Strip". After that, I planned to make this project myself and Arduino ...
Read more

›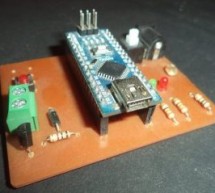 Auto Intensity Control Of Street Light Using Arduino In this project, I am going to show you how to control the intensity of LED lights according to the time and the light intensity of outer atmosphere. This is an amazing and very useful project because it prevents the wastage of electricity. This project automatically turns on the streetlight at evening and turns off in the morning. It also controls the in ...
Read more

›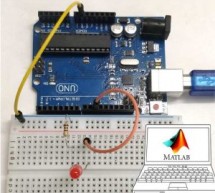 In this project, we are going to learn, How to set up hardware support for Arduino in MATLAB software. How to control an Arduino using MATLAB code. We normally use Arduino IDE to write and upload codes to Arduino. The advantage of MATLAB is, it uses a high-level programming language which is easier than C / C++. The other advantage of using MATLAB is, we can see the results of I/O operations quickly (withou ...
Read more

›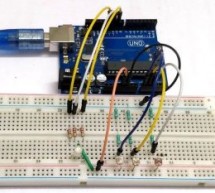 What if we can generate different colors using a single RGB led and make our room's corner more attractive? So, here is a simple Arduino based color mixing lamp which can change color when there is change in light in the room. So this lamp will automatically will changes its color according to the light conditions in the room. Every color is the combination of Red, Green and Blue color. So we can generate a ...
Read more

›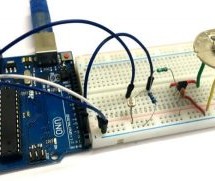 Be a bright spark, lights off till it's dark!" sometimes we forget to turn off the lights and waste electricity and you must have also seen street light turned on in the day. We have already built few circuits on Dark detector where lights turn off automatically if it is bright outside and turns ON if it is dark outside. But this time, in this circuit we are not only turning On and off lights based on light ...
Read more

›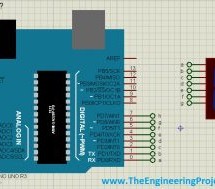 Hello friends, today we are gonna have a look on how to interface Seven Segment with Arduino in Proteus. In my last post, I have posted an Arduino Library for Seven Segment Display, which is designed by our team and is quite basic in functionality. So, if you haven't checked that post then first of all check that one and download the Arduino Library for Seven Segment Display as I am gonna use that library i ...
Read more

›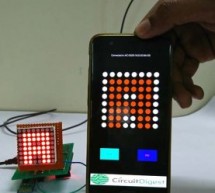 Be it the long stretched highways or your doctors front door, we have sign boards placed everywhere to provide us information. But these sign boards are often boring and cannot be configured as per our interest from time to time. So in this project we are going to build a Bluetooth controlled Sign board using an 8*8 Matrix display. A unique feature of this project is its android application which allows the ...
Read more

›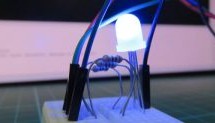 In this project, we will learn how to control the brightness and colour of an RGB LED via I/O ports with PWM output capability, and a touch display sliders. The 4Duino resistive touch display is used as a means for a graphical interface to control the intensity and colour of the RGB LED. RGB LEDs are essentially three different LEDs combined into one to produce various shades of colours. These LEDs have fou ...
Read more

›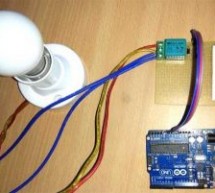 LED Blinking is a very common and almost first program for every embedded learner or beginner. In which we blink an LED with having some delay. So today we are here with the same project but here we will use an AC bulb instead of normal LED and will blink an AC bulb. Whenever we need to connect any AC Appliance in our embedded circuits, we use a Relay. So in this arduino relay control tutorial we will simpl ...
Read more

›
Story A bit of background. My brother came to me with an odd box that a friend of his asked someone to make so that they can determine the fastest contestant to push a button. The box consisted of some LEDs, two buttons, and two sets of bicycle bells that made some weird noises. It did light up and make noises, but it did not actually serve the purpose it is made for, which is to actually determine the firs ...
Read more

›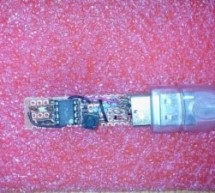 Chachka is born! Chachka is an Adafruit Trinket CLONE built from the ATtiny85 microcontroller.  Because it is a current Adafruit product, it has a training guide and its own support forum and lots of sample code.  All of this means that like an Uno clone, the Chachka will be well supported with firmware and libraries and other users. The Trinket in itself, is not expensive.  But hacking is not about expense ...
Read more

›