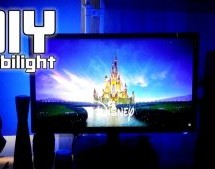 In this Instructable I will be teaching you how you can create your own (b)ambilight for under $40!Keep in mind that the Ambilight will only work on a PC running the Bambilight software. You will need the following components: Individually addressable RGB LED strip - Available on AliexpressArduino NanoMini breadboardA few breadboard cables12V DC Power AdapterDouble sided tape4-5 PaperclipsZip ...
Read more

›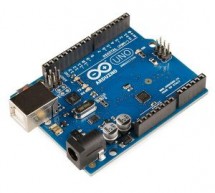 Hello, everybody!!! It has been some time I had not updated my post here. Today I would like to share with you guys an experiment I made. I am going to control LEDs using MIT app inventor speech recognizer. Oh before I forget, I had also started a blog where I post some other Arduino Experiments. Feel free to visit to my blog at halim930112.blogspot.com Ok now, let's see what is needed to accomplish this ex ...
Read more

›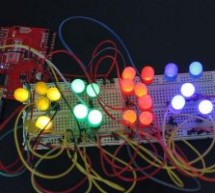 Designing a Mini BillBoard using LED Lights(different colors) , Arduino and Bread Board. Thought of creating a mini billboard, that could display my name ("Josh") . This is for one of the build nights (required us to use LED lights). This billboard would blink in out josh several times just like any big billboard. Here is a link to the video of the project Mini BillBoard . Follow me on twitter @SJTGs Step 1 ...
Read more

›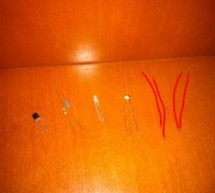 You wan't do a dark sensor with a LDR, one transistor and one LED and you don't know how to do it? In this small tutorial I will explain to you how you can do that even if you know only the basics of electronic. Parts you need: 1 Breadboard; 1 Power source of 12v; 1 Transistor (in this case we use the BC547); 1 Resistor of 1KOhm; 1 Resistor of 680KOhm; 1 LED (in this case blue); 1 LDR: Some condutor cables ...
Read more

›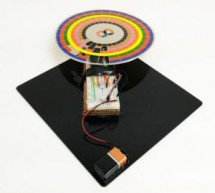 Every curious how DVDs work? Interested in learning some simple analog electronics? This Instructables will show you how to make an optical disk display project in only a few hours. What is an optical disk? An optical disk stores data/information and can be read or displayed using light. You will learn about basic analog electronics, basic electronic optics, and various basic electrical components. You will ...
Read more

›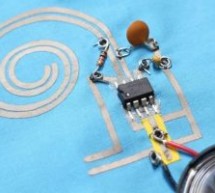 Working with conductive fabric is fun and it's ideal for wearables, soft circuitry, e-textiles and other projects that take advantage of it's properties. Learning the basics will help you make design and material choices tailored to your application. This Instructable is jam-packed with insights from using it over the years as well as favorite resources for further development. You will learn techniques, su ...
Read more

›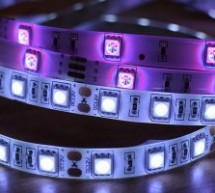 https://youtu.be/IbkUL7U1qIA LED strips are a very fun and effective way to give lots of glow and color to a project. In this Instructable you will learn about the basic kinds of strips and how to hook them up to the Intel Edison with Arduino breakout board. These circuits include hardware needed for external power and how to set up a button and potentiometer to blink and fade using Intel's special flavor o ...
Read more

›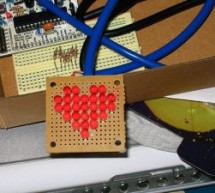 Here is an Arduino controlled Charliplexed LED heart just in time for Valentine's Day. It uses a total of 6 wires to controll the 27 LEDs. A PIC or AVR could easily be used for this, but I have Arduinos lying around and they are easy to program. Plus I want to be able to have input options later when I have time to write them. Go here for a great explination of Charliplexing. I've actually made a kit for th ...
Read more

›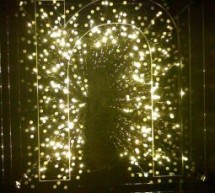 Here you can find out how to make you very own n as made for the exhibition www.laplandscape.co.uk curated by art/design group Lapland. More images can be seen at flickr This exhibition runs from Wednesday 26 November - Friday 12 December 2008 inclusive, and had a private view on Tuesday 25 November. Each participant has been asked to make a letter each of the 'laplandscape' portion ...
Read more

›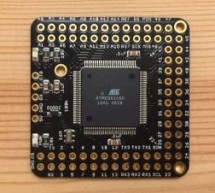 [2017 Update] Eagle files please click here. The objective of this project is to create a version of Arduino Mega 2560 board that has lower component count and smaller board size. Personally to be used for robotics projects that require ATmega2560's 256 KB flash and digital/analog pins, where the size, weight, and USB port location of the original design is not ideal. References: Mr. Nick Gammon's ...
Read more

›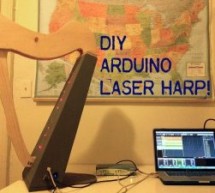 A couple of weeks ago I presented my culmination project, framed laser harp, at New York City College of Technology. Work on it was so interesting for me, that I decided to share it here. I am an Arduino amateur and don't have any professional experience in electrical engineering or programming. Neither am I a musician. Probably that's why I had so much fun: when you are moving blindly, you can't see the gr ...
Read more

›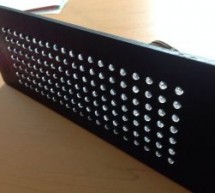 https://youtu.be/Eu9ExmHkkIk https://youtu.be/_srC_gPAEP0 In this short tutorial you will learn how to make an Arduino-powered LED matrix. Unlike several other designs, this one uses a "companion" computer to notify the Arduino which LEDs should be powered. I have provided the code for the Arduino, as well as some Java code for displaying text on the LED matrix (this includes a custom-made 7x5 character fon ...
Read more

›