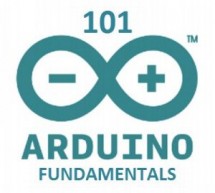 The purpose of this instructable is to introduce the sketch writing fundamentals to all new comers to the Arduino world. It is meant to be a beginners guide that includes detailed explanation about the basic statements and functions. Most of the sketches I use are taken from the Arduino IDE for their simplicity. I wrote this guide when I first started working with Arduino as a way to help me code easier. Fo ...
Read more

›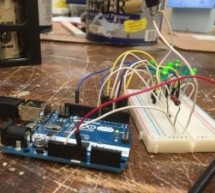 This instrcutable will show you how to hook up LEDs to show a face of a dice when a pushbutton is pressed. Step 1: Supplies For this project you will need to following: 11 long jumper wires 7 short jumper wires 7 LEDs 1 breadboard 1 Arduino Uno 1 USB cable for the Arduino 1 push button 1 resistor Step 2: Start With Assembling Your LEDs You will take your LEDs and place them in a H formation. LED1: pins 1 an ...
Read more

›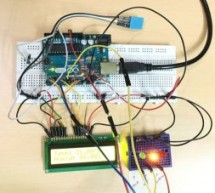 In this instructable, I have used the DHT11 Temperature & Humidity sensor & Arduino UNO to display the current temperature & humidity readings into a 16 x 2 LCD Display. Alongside, I have also created a 3-LED setup which indicates 3 sets of temperature readings (cold, hot, extreme). The DHT11 is a digital sensor that lets you easily get relative humidity and te ...
Read more

›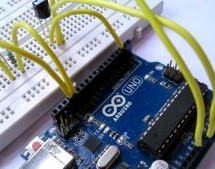 Hello everyone, In this instructables we will control LED using IR remote. Step 1: Gather the Parts A breadboardA LEDA 220ohm resistorAn Arduino UNOA TSOP382 IR receiverSome jumper or hookup wires Step 2: Wiring Hookup all the components according to the circuit diagram shown above. Step 3: Receive the IR Signals From the Remote Download Ken Shirriffs IR library from github then add the library to ...
Read more

›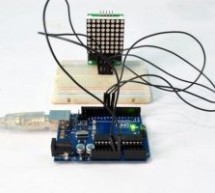 In this instructable I'm going to show you how to Interface with LED matrix using an Arduino and MAX7219 IC, this project can be used to make low resolution images using LEDs. This project is very simple to build and serves as a basics to getting started with controlling a large number of LEDs using the Arduino Uno. For this project we will be using the MAX7219 which is display driver IC, which works with S ...
Read more

›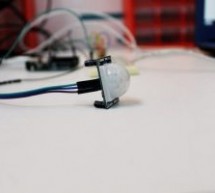 https://youtu.be/zs6RBEWrAcI This is a very basic tutorial for Arduino beginners , we tried to keep it simple and to the point, how to use PIR motion detection sensors and how to control LED based on the sensor outpu. and so simply put,The main idea of this project is to light a number of LEDs after sensing a motion with the PIR Sensor, LEDs are going to be turned on with a specific color which here we chos ...
Read more

›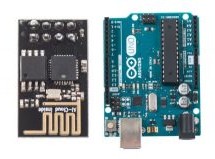 In our previous tutorial, we learned how to set up the ESP8266 ESP-01 and establish communication with other devices. In this tutorial we are going to show how to use the ESP-01 module to give the Arduino UNO access to a Wi-Fi network and interact with inputs and outputs. Step 1: Materials The materials that you will need for this tutorial are: Jumper WiresPush ButtonLED330Ω Resistors (x2) Ad ...
Read more

›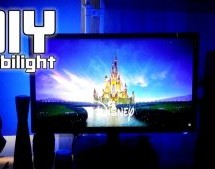 In this Instructable I will be teaching you how you can create your own (b)ambilight for under $40!Keep in mind that the Ambilight will only work on a PC running the Bambilight software. You will need the following components: Individually addressable RGB LED strip - Available on AliexpressArduino NanoMini breadboardA few breadboard cables12V DC Power AdapterDouble sided tape4-5 PaperclipsZip ...
Read more

›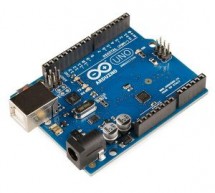 Hello, everybody!!! It has been some time I had not updated my post here. Today I would like to share with you guys an experiment I made. I am going to control LEDs using MIT app inventor speech recognizer. Oh before I forget, I had also started a blog where I post some other Arduino Experiments. Feel free to visit to my blog at halim930112.blogspot.com Ok now, let's see what is needed to accomplish this ex ...
Read more

›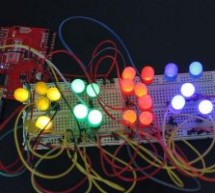 Designing a Mini BillBoard using LED Lights(different colors) , Arduino and Bread Board. Thought of creating a mini billboard, that could display my name ("Josh") . This is for one of the build nights (required us to use LED lights). This billboard would blink in out josh several times just like any big billboard. Here is a link to the video of the project Mini BillBoard . Follow me on twitter @SJTGs Step 1 ...
Read more

›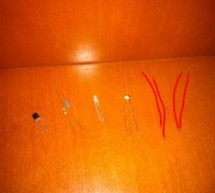 You wan't do a dark sensor with a LDR, one transistor and one LED and you don't know how to do it? In this small tutorial I will explain to you how you can do that even if you know only the basics of electronic. Parts you need: 1 Breadboard; 1 Power source of 12v; 1 Transistor (in this case we use the BC547); 1 Resistor of 1KOhm; 1 Resistor of 680KOhm; 1 LED (in this case blue); 1 LDR: Some condutor cables ...
Read more

›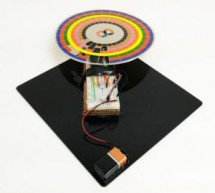 Every curious how DVDs work? Interested in learning some simple analog electronics? This Instructables will show you how to make an optical disk display project in only a few hours. What is an optical disk? An optical disk stores data/information and can be read or displayed using light. You will learn about basic analog electronics, basic electronic optics, and various basic electrical components. You will ...
Read more

›