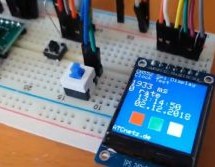 There are rumors of a cheap chip that does USB natively, has an Open Source toolchain, and costs a quarter. These aren't rumors: you can buy the CH552 microcontroller right now. Surprisingly, there aren't many people picking up this cheap chip for their next project. If there's no original projects using this chip, no one is going to use this chip. Catch 22, and all that. Like a generous god, [Aaron Christo ...
Read more

›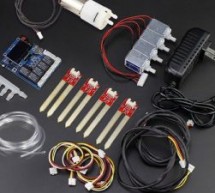 We have a great deal for Arduino fans in the Geeky Gadgets Deals store today, the Arduino Automatic Smart Plant Watering Kit 2.0. The Arduino Automatic Smart Plant Watering Kit 2.0 is available in the Geeky Gadgets Deals store for $69, have a look at the video below. https://youtu.be/3WieNWgikEQ Keep your plants hydrated and healthy while you dabble in DIY electronics with this Arduino automatic plant water ...
Read more

›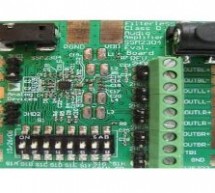 Global Analogue Development Kits Market report appears as an essence of a thorough analysis of the global Analogue Development Kits industry which covers all influential factors of the market. The report especially emphasizes Analogue Development Kits market size based on value, volume, and revenue. The report further contains an extensive specification of various market segments that includes Analogue Deve ...
Read more

›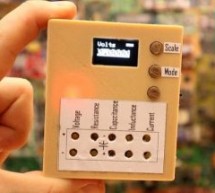 Arduino enthusiasts and makers searching for a new project to keep them busy this weekend may be interested in a new DIY Arduino Nano multimeter created by YouTuber Electronoobs. Using a small OLED screen in combination with the Arduino Nano together with a couple of buttons and 16-bit ADC for precise measurements the multimeter has been finished within simple 3D printed casing. Power to the multimeter is p ...
Read more

›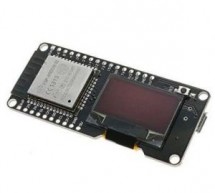 For the long series of articles documenting My Journey into the Cloud I used two small evaluation boards, equipped with an ESP32 32-bit controller, an antenna and a micro USB socket (the latter also serves for power supply input and provides a path for uploading programs). For newcomers, the controller can be programmed using the intuitive Arduino IDE, because the board manufacturer Espressif has provided a ...
Read more

›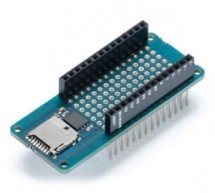 Arduino boards are nifty microcontrollers appropriate for a smattering of uses. Beginners may start with blinking an LED, while more advanced users can use Arduino boards for cosplay, plant watering systems, and more. The Arduino MKR MEM Shield is a fantastic Arduino accessory. It provides functionality for MKR boards to read and write to microSD cards with the SD library. Plus, the ARduino MKR MEM Shield f ...
Read more

›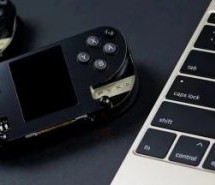 Creoqode is a group of engineers and programmers based in London dedicated to building hardware and software skills through building and doing. Their current project is Pyxa, a game console kit that lets users build a game controller and then program their own games. Pyxa is running a Kickstarter campaign to fund their first round of components. Pyxa uses an ATmega328P processing platform and a 128 x 160 pi ...
Read more

›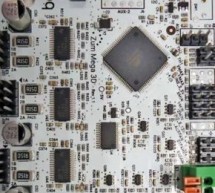 Ender 3 Marlin What is Marlin Firmware? Marlin firmware is the world's most popular 3D printer firmware. It runs on an 8-bit controller board, making it affordable, and it's fully open source and free to use. It's ideal for companies like Creality, who produces the Ender 3, to modify and add to their machines. While the Ender 3 is a great machine – it was even our winter 2018/19 pick for the "Best 3D Printe ...
Read more

›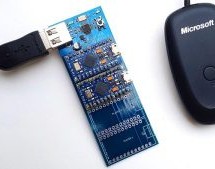 Microsoft's original Xbox was regarded curiously by gamers and the press alike at launch. It was bigger, bulkier, and featured an eldritch monstrosity as its original controller. Thankfully, Microsoft saw fit to improve things later in the console's lifespan with the Controller S, but nothing quite compares to the simple glory of the Xbox 360 controller. Now, there's a way to use one on your original Xbox. ...
Read more

›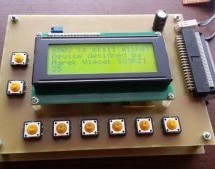 Arduinos are a handy tool to have around. They're versatile, cheap, easy to program, and have a ton of software libraries to build on. They've only been around for about a decade and a half though, so if you were living in 1989 and wanted to program a microcontroller you'd probably be stuck with an 8-bit microprocessor with no built-in peripherals to help, reading from a physical book about registers and ti ...
Read more

›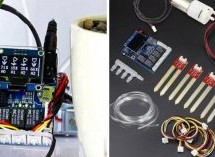 Ideal for first-time tinkerers and more established engineers alike, this kit utilizes the power of Arduino—an incredibly powerful and versatile open-source electronics platform with limitless possibilities and renowned functionality. The Internet of Things revolution is upon us, and it's forever altered the ways in which we build and interact with technology. Now, anyone with a curious mind and a modest bu ...
Read more

›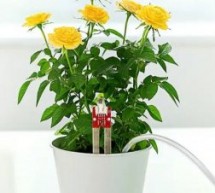 Most Arduino owners use their microcontroller to build simple DIY devices. But this powerful board is capable of so much more. With the Arduino Automatic Smart Plant Watering Kit 2.0, you can create an automated watering system for your garden. The kit provides a fun weekend project that doesn't involve coding or soldering, with a genuinely useful end product. You can grab it now for $69 at the PopSci Shop. ...
Read more

›