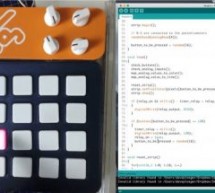 Electronic, Arduino enthusiasts and makers looking for a project to keep them busy this weekend, may be interested in a cool custom switch created by Dave Darko. That requires users to intermittently push a button in order to produce additional 'on' time and has been aptly named the, "Unhackable Arduino Switch Matrix." The 'unhackable' switch, which resembles a MIDI sequencer input, runs on an Arduino Nano ...
Read more

›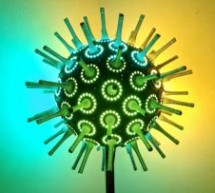 Any resemblance between The Wobble Sphere and a certain virus making the rounds these days is purely coincidental. Although as yet another project undertaken during the COVID-19 lockdowns, we can see where the inspiration came from. Wobble Sphere is another work of interactive art from the apparently spring-driven imagination of [Robin Baumgarten], whose Quantum Garden piece graced our pages last year. The ...
Read more

›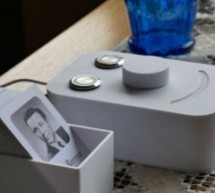 Using an Arduino Uno micro-controller together with RFID Cards a unique digital jukebox has been created aptly named Juuke. Watch the demonstration video below to learn more about the easy-to-use system designed specifically children and the elderly to be able to play their favourite music. The Juuke Box works by using RFID cards to play specific songs from an SD card. You could also play the songs randomly ...
Read more

›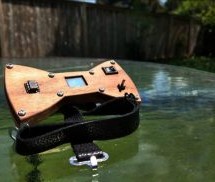 [Greg] loves hacking his bow ties. Back in high school, he added some bright RGB LEDs to the bow tie he wore to prom and even won the male best-dressed award. Recently he decided to try another bow tie hack, this time giving his tie some retro arcade game feels. He decided to use an ATtiny85 and to experiment doing some more lower-level programming to refresh his skills. He wrote all his libraries from scra ...
Read more

›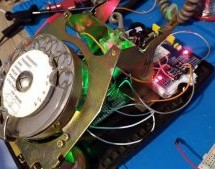 One of the useful side effects of the ubiquitous availability of cellular network data modules is that they can be used to create custom mobile phones. It's surprising in a way that we don't see as many of these projects as we'd expect, but by way of redressing that deficiency we're pleased to see the work of [Proton Gamer], who has taken a vintage rotary dial phone and upgraded it with an Arduino and GSM s ...
Read more

›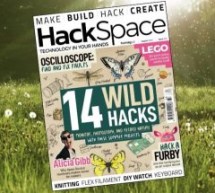 Those of you that would like to get closer to nature by monitoring, photographing and recording your favourite animals, may be interested to know that the latest HackSpace magazine is packed with wildlife hacks to keep you busy through the summer months. The July 2020 issue of the amazing HackSpace magazine is now available to purchase or download for free as a PDF, allowing you to Discover an Arduino-compa ...
Read more

›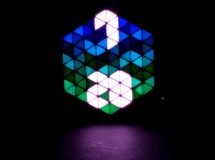 Just when we think we've seen all possible combinations of 3D printing, microcontrollers, and pretty blinkenlights coming together to form DIY clocks, [Mukesh_Sankhla] goes and builds this geometric beauty. It's kaleidoscopic, it's mosaic, and it sorta resembles stained glass, but is way cheaper and easier. The crucial part of the print does two jobs — it combines a plate full of holes for a string of addre ...
Read more

›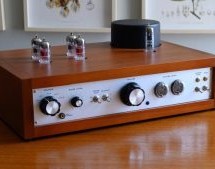 The pursuit of audiophile hi-fi is one upon which many superlatives and perhaps a little too much money are lavished. But it's also a field in which the self-builder can produce their own equipment that is as good or often better than that which can be bought, so it provides plenty of interesting projects along the way. [Justin Scott]'s tube preamplifier is a great example, with its novel use of a pair of N ...
Read more

›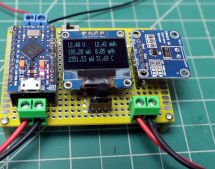 If you are dealing with solar or battery power, you might want to have one of these little energy meters built by [Open Green Energy] around. The Arduino-based instrument measures DC voltage, current, power, energy, capacity, and temperature. The range is only up to 26 volts and 3.2 amps, but you could extend that with some external circuitry. Of course, measuring a voltage with the Arduino is old ...
Read more

›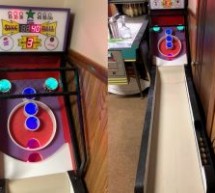 Bowling is great and all, but the unpredictability of that little ball jump in Skee-Ball is so much more exciting. You can play it straight, or spend a bunch of time perfecting the 100-point shot. And unlike bowling, there's nothing to reset, because gravity gives you the balls back. In one of [gcall1979]'s earlier Skee-Ball machines, gravity assisted the scoring mechanism, too: each ball rolls back to the ...
Read more

›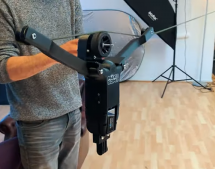 The prevalence of drones has made airborne photography much more widespread, especially among hobby photographers and videographers. However, drone photos aren't without their problems. You have to deal with making the drone follow the shot which can be difficult unless you have a very expensive one. Worse, you can't really fly a drone through heavily wooded or otherwise obstructed terrain. [Makesome's] fri ...
Read more

›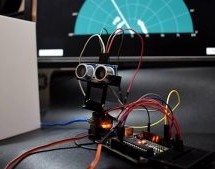 Radars are simply cool, and their portrayal in movies and TV has a lot to do with that. You get a sweet glowing screen that shows you where the bad guys are, and a visual representation of your missiles on their way to blow them up. Sadly, or perhaps thankfully, day to day life for most of us is a little less exhilarating. We can make do with a facsimile of the experience instead. The project consists of an ...
Read more

›