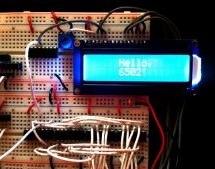 Over the years we've seen a number of homebrew 6502 computers assembled with little more than a breadboard, a sack full of jumper wires, and an otherworldly patience that would make a Buddhist Monk jealous. Anyone who takes the time to assemble a fully functional computer on a half-dozen breadboards lined up on their workbench will always be a superstar in our book. While we're still too lazy to attempt one ...
Read more

›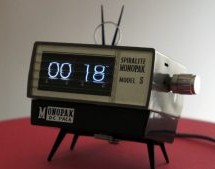 After covering a few of his builds at this point, we think it's abundantly clear that [Igor Afanasyev] has a keen eye for turning random pieces of antiquated hardware into something that's equal parts functional and gorgeous. He retains the aspects of the original which give it that unmistakable vintage look, while very slickly integrating modern components and features. His work is getting awfully close to ...
Read more

›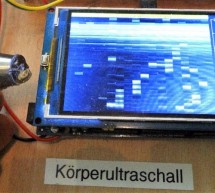 That first glimpse of a child in the womb as a black and white image on a screen is a thrilling moment for any parent-to-be, made possible by several hundred thousand dollars worth of precision medical instrumentation. This ultrasound machine cobbled together from eBay parts and modules is not that machine by a long shot, but it's still a very cool project that actually gives a peek inside the skin. The ult ...
Read more

›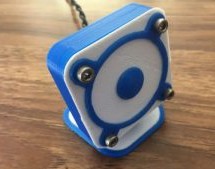 The common magnetic loudspeaker is, fundamentally, a fairly simple machine. A static magnetic field is generated by a permanent magnet, and a membrane is mechanically connected to a coil. When a varying electrical current is passed through the coil, this causes the coil to move due to the magnetic field, vibrating the membrane and producing sound. [Mattosx] put this theory into practice with a simple 3D-pri ...
Read more

›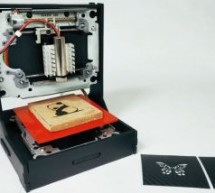 The YouTube channel DIY Builder has published and created a DIY Arduino laser engraver which is powered by an Arduino Nano development board and is fitted with a 200-250mW 650nm Laser Module. Check out the video below to learn more about the DIY Arduino laser engraver constructed using the innards from an old PC DVD player. A full list of all components has been provided enabling you to get everything ready ...
Read more

›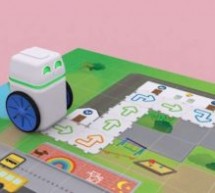 STEM kit seller Pitsco Education has introduced a new line of robotics and coding products for its K-12 classroom catalog. Those include: UKITs, from robot maker UBTECH Education, which come in three flavors: beginner for elementary classrooms, intermediate for middle school and advanced for high school. Each set provides snap-together components (including servos) to create structures and robots that can b ...
Read more

›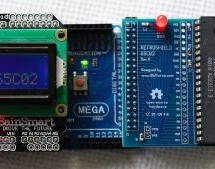 Normally when we bring you news of a retrocomputing design, it will centre around a single processor. At its heart will be a 6502, a Z80, or perhaps a 6809. There will be a host of support chips, some memory as RAM or ROM, and a bunch of interfaces. [Erturk Kocalar]'s RetroShield project for the Arduino Mega breaks all of those rules, because it supports all three of those classic processors, has no support ...
Read more

›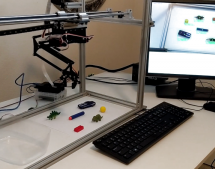 Toys are great for keeping the kids amused at play time, but oftentimes its difficult to get them to understand the importance of tidying up after themselves. It would naturally be ideal to have some manner of robot to help in this regard, and [Paco Garcia] might just be leading the charge in this area. [Paco]'s project involves combining a robotic arm with computer vision tools in order to allow it to pick ...
Read more

›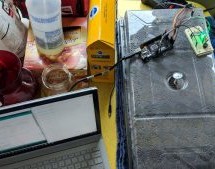 We're not exactly what you'd call naturalists here at Hackaday, so to us, the idea that hot pepper seeds need to germinate in hot conditions sounds suspiciously like a joke. The sort of thing somebody might tell you right before they try to sell you an elevator pass, or cram you into a locker. But we don't think [Dean] would have gone through so much trouble if it wasn't true. You're still not going to sell ...
Read more

›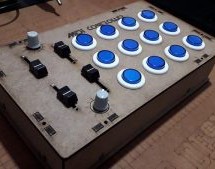 Engineers create something out of nothing, and no where is this more apparent than in the creation of customized computer hardware. To make a simple MIDI controller, you need knowledge of firmware design and computer architecture, you need knowledge of mechanical design, and you need to know electronic design. And then you need the actual working knowledge and experience to wield a tool, be it a hammer, las ...
Read more

›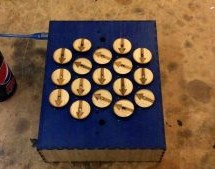 It's fair to say that building electronic gadgets is easier now than it ever has been in the past. With low-cost modular components, there's often just a couple dozen lines of code and a few jumper wires standing between your idea and a functioning prototype. Driving stepper motors is a perfect example: you can grab a cheap controller board, hook it up to a microcontroller, and the rest is essentially just ...
Read more

›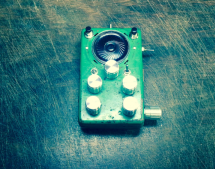 For every project that uses an Arduino to make soup or an ESP8266 to hash bitcoin, there's always someone out there uttering the same old refrain. I could have done it with a 555. More often than not, this is true, even if it is tangential to the discussion being had. In this case however, such a statement is moot. [lonesoulsurfer] has built the Fizzle Loop Synth, featuring not one, but three triple-nickel ...
Read more

›