Snekboard is an open hardware development board that's designed to let you hook up to LEGO Power Functions motors and switches so you can build robots out of LEGO and control them with CircuitPython or the simpler Snek programming language. Measuring just 48 x 48 mm the same size as 6 x 6 LEGO studs the small yet powerful develop on board can be used to control a wide variety of different functions and is p ...
Read more

›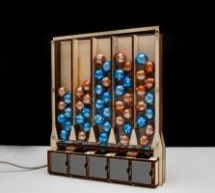 [John] sent this one in to us a little bit after Christmas, but we'll give him a pass because it's so beautiful. Think of it this way: now you have almost a full year to make a binary advent calendar of your own before December 1st rolls around again. Normal advent calendars are pretty cool, especially when there is chocolate behind all 24 doors. But is it really a representational ramp-up if you never get ...
Read more

›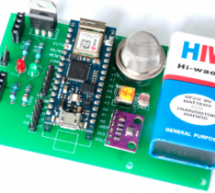 Home automation is a popular project to undertake but its complexity can quickly become daunting, especially if you go further than controlling a few lights (or if you're a renter). To test the waters you may want to start with something like this home safety monitor, which is an IoT device based on an Arduino. It allows remote monitoring of a home for things such as temperature, toxic gasses, light, a ...
Read more

›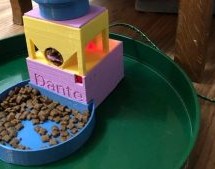 Pet feeders are a popular maker project. One can speculate that this shows the great self-confidence common to the maker set, who are willing to trust their own work to keep their animal companions alive for many days at a a time. [Darren Tarbard] is one such maker, who put together this simple auger build. The project consists of a hopper for dry pet food, into which a screw auger is inserted. Both parts a ...
Read more

›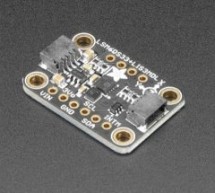 Makers, developers and hobbyists looking to at the ability to monitor motion, direction and orientation to the next Arduino project may be interested in a new breakout board offering an all-in-one 9 Degree of Freedom (9-DoF) sensor with sensors from ST. The Adafruit LSM6DS33 and LIS3MDL breakout boards are now available to purchase from the company's online store. "The board includes an LSM6DS33, a 6-DoF IM ...
Read more

›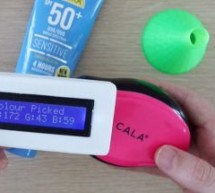 Off the shelf RGB colour pickers allowing you to extract and objects RGB values can range from a few hundred dollars to thousands depending on your needs. If you would prefer to build your very own portable RGB colour picker allowing you to extract colours in RGB valves from real like objects you may be interested in a new project published to the official Arduino blog this week. "If you want a red piece of ...
Read more

›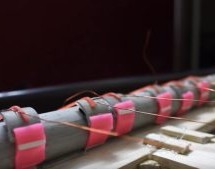 It's one thing to be able to transcribe music from a flute, and it's another to be able to make a flute play pre-written music. The latter is what [Abhilash Patel] decided to pursue in the flute player machine, an Arduino-based project that uses an air flow mechanism and PVC pipes to control the notes produced by a makeshift flute. It's currently able to play 17 notes, just over two octaves starting from th ...
Read more

›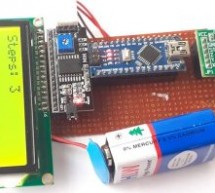 There's a trend in corporate America that has employees wear a step counter — technically a pedometer — and compete in teams to see who can get the most number of steps. We wonder how many people attach the device to an electric drill and win the competition easily. However if you want to do your own measurements, [Ashish Choudhary] has plans for making a pedometer with an Arduino. The device isn't tiny, bu ...
Read more

›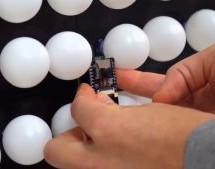 Don't you just hate it when dev boards have some annoying little quirk that makes them harder to use than they should be? Take the ESP32-CAM, a board that started appearing on the market in early 2019. On paper, the thing is amazing: an ESP32 with support for a camera and an SD card, all for less than $10. The trouble is that programming it can be a bit of a pain, requiring extra equipment and a spare finge ...
Read more

›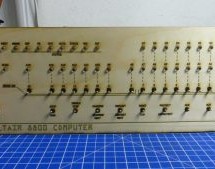 [Dirk] posted a video (you can see below) titled, "Mystery Retro Project Start." That turned out to be the first of a multipart series on his Altair 8800 Again simulator. The front panel appears to be laser cut and in some future video episodes, we expect to see him simulate the CPU with a Teensy. There have been plenty of 8800 clones ranging from projects that recreate the original PCBs, to those that just ...
Read more

›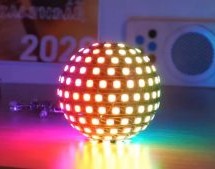 We've all seen plenty of impressive free-form soldering in these pages, maybe some of us have even had a go ourselves. Using nothing but bare conductors, electronic components, and solder, complex and beautiful electronic sculptures can be created. But the latest free-form project from [Jiří Praus] takes the medium to a new level, as he's taken no less than 194 bare surface-mount addressable LEDs ...
Read more

›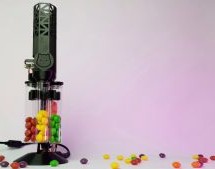 Sorting candy by color is a classic problem that has its roots in the contract riders of rock stars who were just trying to make sure that more important contractual obligations were not being overlooked by concert venues. Through the years, candy sorting has become a classic problem for hobbyists to solve in various ways. After a false start a few years back, [little french kev] was compelled to dust off t ...
Read more

›