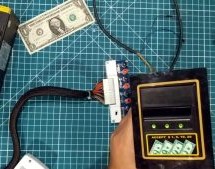 We've all seen, and occasionally wrestled with, bill acceptors like the one [Another Maker] recently liberated from an arcade machine. But have you ever had one apart to see how it works? If not, the video after the break is an interesting peak into how this ubiquitous piece of hardware tells the difference between a real bill and a piece of paper. But [Another Maker] goes a bit farther than just showing th ...
Read more

›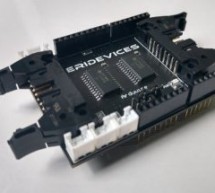 The Arduwire UNO, it is a shield for the Arduino UNO development board that allows users to perform test continuity, open, short, miswires to cables and harness. It is easy to use and compatible with the Arduino IDE. The Arduwire UNO Shield is now available to purchase from the Tindie online store priced at $120 or roughly £96. Features of the Arduwire UNO include : – 32 (Test points).– Green led pass.– Red ...
Read more

›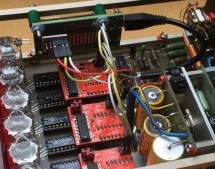 Whenever a project calls for displaying numbers, a 7-segment display is the classic and straightforward choice. However, if you're more into a rustic, retro, almost mystical, and steampunky look and feel, it's hard to beat the warm, orange glow of a Nixie tube. Once doomed as obsolete technology of yesteryear, they have since reclaimed their significance in the hobbyist space, and have become such a frequen ...
Read more

›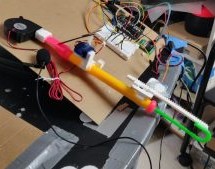 In ridiculous times, it can help to play ridiculous instruments such as the slide whistle to keep your bristles in check. But since spittle is more than a little bit dangerous these days, it pays to come up with alternative ways to play away the days during lockdown life. Thanks to some clever Arduino-driven automation, [Gurpreet] can maintain a safe distance from his slide whistle while interacting with it ...
Read more

›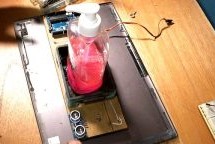 We once saw a Romeo and Juliet production where the two families were modern-day mob families with 3-piece suits and pistols. If they made King Richard III set in this week, the famous line might be: "Hand sanitizer, hand sanitizer, my kingdom for hand sanitizer!" Even if you have a supply stashed in your prepper cache, you have to touch the bottle so you could cross-contaminate with other users. Public pla ...
Read more

›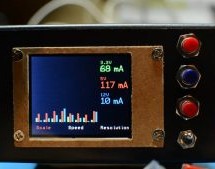 Economy of scale is a wonderful thing, take the switch-mode power supply as an example. Before the rise of the PC, a decent multi-voltage, high current power supply would be pretty expensive. But PCs have meant cheap supplies and sometimes even free as you gut old PCs found in the dumpster. [OneMarcFifty] decided to make a pretty setup for a PC supply that includes a very nice color display with bargraphs a ...
Read more

›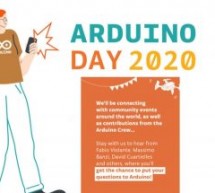 Over the weekend the official Arduino Day 2020 livestream took place providing oversight of what you can expect from the Arduino platform in the near future. If you are unable to attend to catch up on the news will be pleased to know the stream is now available via YouTube view at your leisure. Check out the streaming schedule below to learn more about what's included in the four hour presentation. "We'll c ...
Read more

›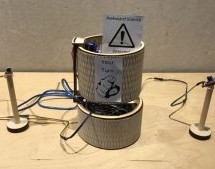 Unless you happen to be from Finland, this is just an all too familiar situation: you're stuck in an inescapable situation with this one person who is really more of an acquaintance than a friend, and neither of you knows who should say something in hopes of keeping a conversation going. Awkward silence is inevitable, and the longer it lasts, the more excruciating the thought of opening your mouth becomes. ...
Read more

›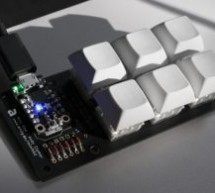 Just when we think we've peeped all the cool baby keebs out there, another think comes along. This bad boy built by [andyclymer] can be configured three different ways, depending on what kind of control you're after. As designed, the PCB can be used as a six-switch macro keyboard, or a rotary encoder with two switches, or a pair of rotary encoders. It's meant to be controlled with Trinket M0, which means it ...
Read more

›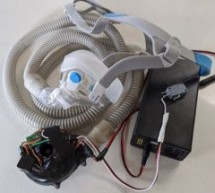 As the Arduino blog explains "making your own medical equipment isn't normally advisable" Johnny Lee has published a project two GitHub exploring how to transform a CPAP machine into a ventilator. Although this device "has in no way been evaluated or approved for medical use, but it does provide a starting point for experimentation". In the event that COVID-19 hospitalizations exhaust the availability of FD ...
Read more

›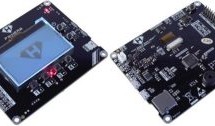 The ARM series of processors are an industry standard of sorts for a vast array of applications. Virtually anything requiring good power or heat management, or any embedded system which needs more computing power than an 8-bit microcontroller is a place where an ARM is likely found. While they do appear in various personal computers and laptops, [Pieter] felt that their documentation for embedded processors ...
Read more

›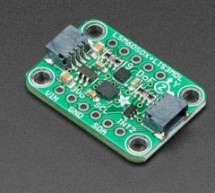 Adafruit has announced the availability of its new Precision 9 Degree of Freedom (9-DoF) sensor, making it available to purchase for $14.95. The small sensor has been designed to provide high quality motion direction and orientation sensing and is the perfect addition to your next Arduino project. The small breakout board contains two chips that sit side-by-side to provide 9 degrees of full-motion data, Ada ...
Read more

›