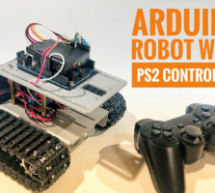 As far as controlling robots goes, makers today are spoilt for choice. WiFi and Bluetooth enabled microcontrollers are a dime a dozen, and integration with smartphone apps is a cinch. Despite this, the old methods still hold sway, as [Igor Fonseca] demonstrates with a simple Arduino bot. It's a classic build, using a tracked chassis with a pair of motors providing propulsion and skid steering. The moto ...
Read more

›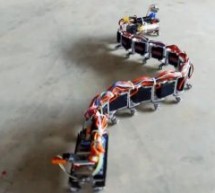 Arduino snake robot kit can be controlled via your smartphone A new robot snake kit has been created by Nevon Project which is powered using the Arduino Mega microcontroller and is equipped with 12 servos for locomotion and to control its 12 segments. The robotic snake kit is powered by a 7.4-volt battery pack and is controlled using the companion Android application via a Bluetooth connection. Th ...
Read more

›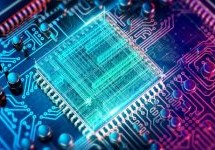 Advanced Research Report on 'Global Solderless Breadboards Market 2019'. ICRWorld Research estimates the future of the Solderless Breadboards industry with a thorough analysis of the forces governing the market. The report, titled 'Global Solderless Breadboards Market 2019 – Production, Sales, Demand, Supply, Cost Structure, Manufacturers, Shares, Forecast 2024,' is a comprehensive take on the strengths bol ...
Read more

›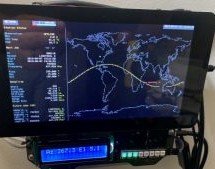 For many of us, ad hoc projects end up having a certain permanence to them. Think of the number of Raspberry Pis and RTL-SDRs that are just dangling from a USB cable under a desk or stuffed behind a monitor, quietly going about their business. If it ain't broke, don't fix it. Some projects, though, just end up accreting past the acceptable point. This wall-mounted SatNOGS ground station is a great ...
Read more

›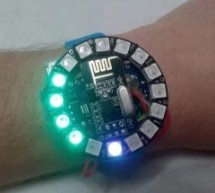 If you would prefer to build your very own DIY heart rate monitor, rather than purchase an expensive smartwatch or fitness tracker. You may be interested in a project published to the Hackster.io website earlier this year providing instructions on how to create a simple wearable heart rate monitor using an Arduino Nano R3. The tiny Arduino development board has been combined with a generic nRF24 Module toge ...
Read more

›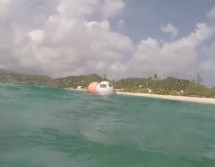 Those beautiful and dangerous ocean waves that beckon us to the coast are more than just a pretty sight. They can tell us a lot about weather patterns and what the sea itself is doing. As vital as this information is, the existing methods of doing wave research are pretty expensive. The team at [t3chflicks] wanted to show it can be done fairly cheaply, to encourage more citizen scientists to contribute. Mor ...
Read more

›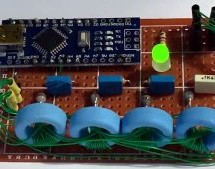 If you've heard of core rope memory, it will probably be in the context of vintage computing equipment such as Apollo-era NASA hardware. A string of magnetic cores and sense wires form a simple ROM arrangement, which though long-ago-superceded by semiconductor memory remains possible to recreate by the experimenter. It's a path [Nicola Cimmino] has trodden, as he's not only made a few nibbles of core rope m ...
Read more

›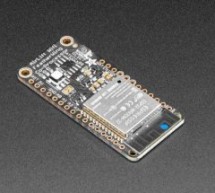 Adafruit has announced the arrival of the new AirLift FeatherWing ESP32 WiFi co-processor this week, making it available from their online store priced at $12.95. The small FeatherWing board allows you to use the powerful ESP32 as a WiFi co-processor. Adafruit explains a little more about the benefits of using the processor for your wireless connectivity. "Having WiFi managed by a separate chip means your c ...
Read more

›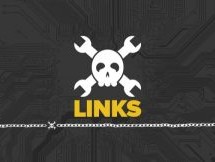 We start this week with very sad news indeed. You may have heard about the horrific fire on the dive boat Conception off Santa Cruz Island last week, which claimed 33 lives. Sadly, we lost one of our own in the tragedy: Dan Garcia, author of the wildly popular FastLED library. Dan, 46, was an Apple engineer who lived in Berkley; his partner Yulia Krashennaya died with him. Our commu ...
Read more

›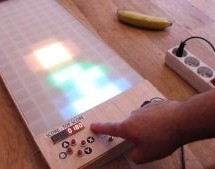 Tetris was a breakout hit when it was released for the Nintendo Game Boy in 1989, in much the same way that Breakout was a breakout hit in arcades in 1976. Despite this, gamers of today expect a little more than a tiny monochrome LCD with severe motion blur problems. Enter the LED Tetris build from [Electronoobs]. The build relies on a hacker favourite, the WS2812B LED string. The LEDs a ...
Read more

›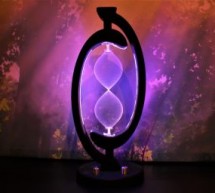 This thing right here might be the coolest desk toy since Newton's Cradle. It's [Stephen Co]'s latest installment in a line of mesmerizing, zodiac-themed art lamps that started with the water-dancing Aquarius. All at once, it demonstrates standing waves, persistence of vision, and the stroboscopic effect. And the best part? You can stick your finger in it. This intriguing lamp is designed to ...
Read more

›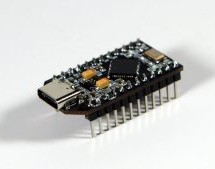 USB-C versus USB Micro connectors are turning into one of the holy wars of our time. Rather than be left on the wrong side of the divide [Stefan S] has come up with his own USB-C version of of an Arduino Pro Microto avoid having to always find a different cable. Home made Arduinos come in all shapes and sizes from the conventional to the adventurous, and from the pictures it seems that this one is firm ...
Read more

›