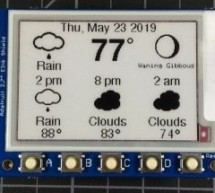 Makers, hobbyists and weather enthusiasts interested in building their very own DIY weather station may be interested in the new project featured on the Adafruit Explore & Learn portal. The new guide provides a method of creating a no-solder, Internet-connected ePaper weather display that escape full of displaying weather symbols, temperature, date and more. Project uses the Adafruit Tri-Color ePaper Sh ...
Read more

›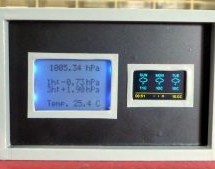 [Mirko Pavleski] has put together a little weather station for himself that combines Internet-sourced forecasts with physical sensor data to give him a complete view of his local conditions. There's no shortage of weather applications for our smartphones and computers that will show us the current local conditions and the forecast for the next couple of days. It's so easy to pull weather data from the vario ...
Read more

›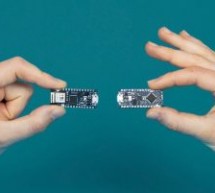 Arduino's Nano line will soon welcome four new products. They're all small boards like the classic one, making Nano a family of small boards meant for compact projects. All the new boards boast low energy consumption and processors more powerful than what the classic has. Even better, they're all pretty affordable: the most basic entry called Nano Every, which you can use for "everyday" projects and can rep ...
Read more

›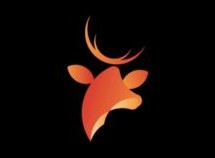 The team initially tried to build open-source hardware for IoT, now it is launching it on the blockchain instead. The firm plans to launch a tiny board that can connect to a blockchain. The equipment will also control electronic components like motors, sensors, and switches. This technology will make it possible for users to build an embedded blockchain system in a few minutes. Elk uses the K ...
Read more

›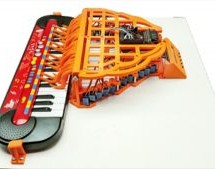 MIDI has been around for nearly forty years, but what do you do if you have an old 'toy' keyboard without MIDI? Or really any way to make it sound good? You could turn it into a player piano, and that's exactly what [Alessandro] did with an old toy keyboard. It's The Pianist Octopus, and it is perhaps the coolest, neatest pianist you've ever seen. This build uses 24 individual 9 gram hobby servos, which of ...
Read more

›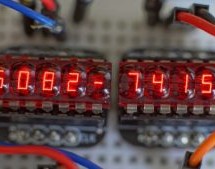 For those of us who remember LED calculators, the HP 5082-7400 series red "bubble" displays hold a special charm. Available in 3, 4, or 5-digit varieties, these multiplexed 7-segment displays provided countless hours of entertainment to those who would spell upside-down words on their pocket calculators. In case you happen to be lucky enough to have access to a few of these beautiful vintage display sticks, ...
Read more

›
Adafruit Circuit Playground Express Soil Sensor Mini Kit is designed to measure the soil moisture content. This kit, available now from Mouser, is based on the Circuit Playground Express platform and delivers the measurement utilising a nail and alligator clip. As the moisture encompassing a nail in the plant pot rises, the board detects the change and outputs the result as through the design. The platform ...
Read more

›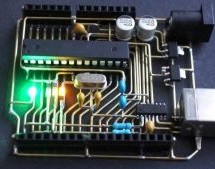 Microcontroller demo boards such as the Arduino UNO are ubiquitous on Hackaday as the brains of many a project which inevitably does something impressive or unusual. Sometime someone builds a particularly tiny demo board, or an impressively large one. In the case of the board featured here, the Arduino is a gorgeous labor of love which can't really be called a board since there is no PCB. Instead of the tra ...
Read more

›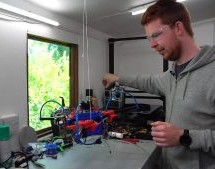 You've got to hand it to [Tom Stanton] – he really thinks outside the box. And potentially outside the atmosphere, to wit: we present his reaction control gas thruster-controlled drone. Before anyone gets too excited, [Tom] isn't building drones for use in a vacuum, although we can certainly see a use case for such devices. This is more of a hybrid affair, with counter-rotating props mounted in a centrally ...
Read more

›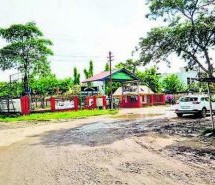 Even as the number of visitors to the Science Centre located behind Super Market here, which also houses the Innovation Hub & Space Education Centre, has steadily increased from 6,775 in 2014 to 17,866 in the past 12 months, its shabby immediate surroundings remains a perennial eyesore. Little or nothing seems to have been done to improve the condition of the road. Nagaland chief minister Neiphiu Rio ha ...
Read more

›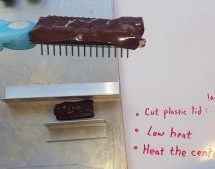 An errant wire snipping across the wrong electrical pins spells the release of your magic smoke. Even if you are lucky, stray parts are the root of boundless malfunctions from disruptive to deadly. [TheRainHarvester] shares his trick for covering an Arduino Nano with some scrap plastic most of us have sitting in the recycling bin. The video is also after the break. He calls this potting, but we would argue ...
Read more

›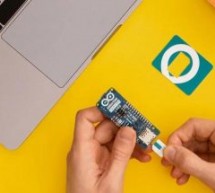 After initially launching throughout the United States, the Arduino team has today announced that availability of the new Arduino SIM has now rolled out worldwide to Asia, Australia/NZ, Middle East and Africa, and the Americas (excluding Brazil). The new Arduino SIM has been created to provide developers, makers and hobbyists with the simplest path to cellular Internet of Things device development offering ...
Read more

›