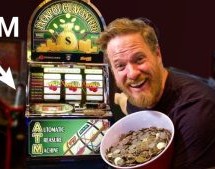 Have you ever wished that slot machines dispensed money as easily as an ATM? Well so did [Scotty Allen] from Strange Parts, so in collaboration with his friend [Matt] decided to combine the two. After a four-month journey fraught with magic smoke and frustration, they managed to build a fully functional ATM slot machine. The basic idea is that you insert your card and enter your pin like on a normal AT ...
Read more

›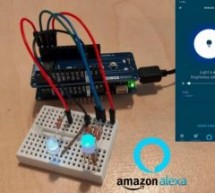 Arduino enthusiasts looking for a new project to keep them busy this weekend might be interested in how to use the Arduino IoT Cloud and Amazon Alexa to interact with your sensors. A new project published this month to the Hackster.io website provides a great tutorial on how you can combine Arduino and Alexa together to create a wide variety of different applications. "In this tutorial we are going to use A ...
Read more

›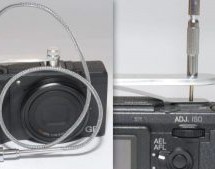 Most cameras these days offer some kind of built-in WiFI or Bluetooth control that allows you to fire your camera from an app on your smartphone. But not all of them do. The Ricoh GRII is one of those cameras that actually does offer some remote control via an app or USB remote, but sometimes you still want that tactile feel of pushing a shutter button, and the immediate response it gives. One GRII owner, S ...
Read more

›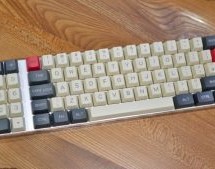 The great thing about being a maker is that when the market fails to meet your needs, you can strike out on your own. [GuzziGuy] did just that, building a bespoke mechanical keyboard that's stylish to boot. The aim was to create a keyboard well suited to working without a mouse, and with a keypad on the opposite side to suit a left-hander's predilections. The case consists of an aluminium top plate with an ...
Read more

›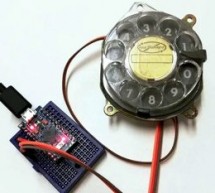 [Max] had a rotary dial from an old telephone and — unsurprisingly — had nothing in particular to do with it. The simple answer? Use an Arduino Leonardo to turn it into a USB keyboard device. Of course, the Leonardo can easily impersonate a USB keyboard, so that's the easy part of the project. Interfacing to the dial requires an understanding of how the phone system works. While today, TouchTone phones ...
Read more

›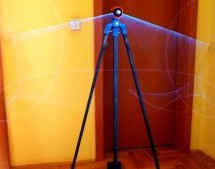 Rotating mechanisms can be a headache when it becomes necessary to deliver power through them. [Igor Brkic] faced just such a challenge when creating his double-pendulum build, and solved it with a little DIY. The project is known as KLAATNO, inspired by the Croatian word for pendulum, klatno. It's a mechanical installation piece, consisting of a power-assisted pendulum, with a second pendulum fitted a ...
Read more

›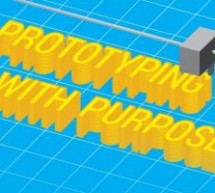 Mouser Electronics' second eBook in its Engineering Big Ideas series, "Prototyping with Purpose" walks you through the design process, discussing tools, software methodology, circuit design, and the final integration into a solid prototype. "The prototype stage is where innovators really start to understand the viability of their ideas, as well as what might be required in the final product," said Kevin Hes ...
Read more

›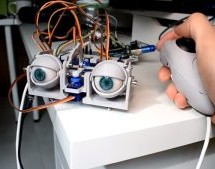 [Will] wanted to build some animatronic eyes that didn't require high-precision 3D printing. He wound up with a forgiving design that uses an Arduino and six servo motors. You can see the video of the eyes moving around in the video below. The bill of materials is pretty simple and features an Arduino, a driver board, and a joystick. The 3D printing parts are easy to print with no supports, and wi ...
Read more

›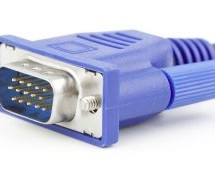 While it might be in its twilight years, the venerable VGA video connector conceals a versatile interface that can still provide the experimenter with the opportunity for a variety of hacks. We've not seen anything quite like [flok]'s one, in which he uses the VGA interface to insert timing information from which an NTPd instance gets its reference. If this seems counter-intuitive because a VGA i ...
Read more

›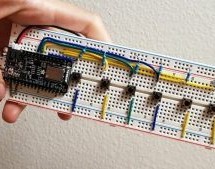 Ever hear of Microsoft Soundscape? We hadn't, either. But apparently it and similar apps like Blindsquare provide people with vision problems context about their surroundings. The app is made to run in the background of the user's mobile device and respond to media controls, but if you are navigating around with a cane, getting to media controls on a phone or even a headset might not be very convenient. ...
Read more

›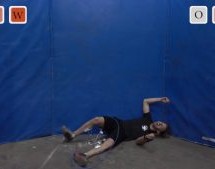 QWOP was a flashgame released by [Bennett Foddy] in the distant past. Players would use individual keys to trigger muscle spasms in their character's legs, attempting to sprint as far as possible without hitting the ground. Hackaday alumus [The Hacksmith] wanted to recreate this in real life, and set to work. Initially planning to hack some TENS units to cause muscle contractions, instead a pair of lit ...
Read more

›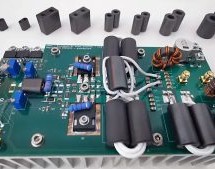 Typically, amateur radio operators use the minimum power needed to accomplish a contact. That's just part of being a good spectrum citizen, and well-earned bragging rights go to those who make transcontinental contacts on the power coming from a coin cell. But sometimes quantity has a quality all its own, and getting more power into the ether is what the contact requires. That's where builds such as this we ...
Read more

›