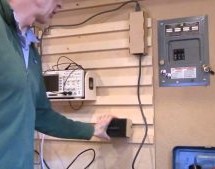 For some of us, our workbench is where organization goes to die. Getting ready to tackle a new project means sweeping away a pile of old projects, exposing exactly as much bench space needed to plop down the new parts. On the other end of the spectrum lie those for whom organization isn't a means to an end, but an end itself. Their benches are spotless, ready to take on a new project at a moment's notice. [ ...
Read more

›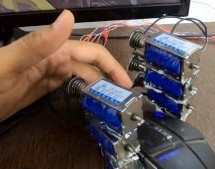 This is a very exciting time for those who like to spend their downtime exploring virtual worlds. The graphics in some big-budget titles are easily approaching photorealism, and immersive multi-channel sound can really make you believe you've been transported to another place or time. With another generation or two of GPU development and VR hardware, the line between gaming and reality is bound to get awful ...
Read more

›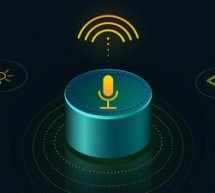 Not too many years ago, talking to the air and expecting a response was either the sign of a hardcore Trekkie or someone with an over-developed or diluted imagination. Now, of course, voice assistants like Amazon Alexa and Google Assistant are not only commonplace, they're actually now in use by more than half of the world's smartphone users. And Alexa and Google can do far more than cue up your favorite so ...
Read more

›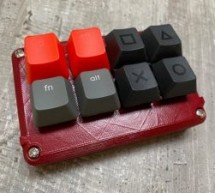 Have you built a macro keypad yet? This is one of those projects where the need can materialize after the build is complete, because these things are made of wishes and upsides. A totally customized, fun build that streamlines processes for both work and play? Yes please. The only downside is that you actually have to like, know how to build them. Suffer no more, because [Andy Warburton] can show you e ...
Read more

›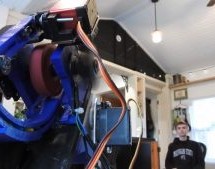 [Harrison] has been busy finding the sweeter side of quarantine by building a voice-controlled, face-tracking M&M launcher. Not only does this carefully-designed candy launcher have control over the angle, direction, and velocity of its ammunition, it also locates and locks on to targets by itself. Here comes the science: [Harrison] tricked Alexa into thinking the Raspberry Pi inside the machine is a sm ...
Read more

›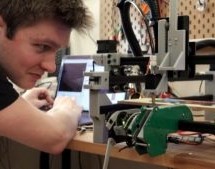 Give your grizzled and cramped hands a break from stuffing boards with surface mount components. This is the job of pick and place machine, and over the years these tools of the trade for Printed Circuit Board Assembly (PCBA) have gotten closer to reality for the home shop; with some models diving below the $10,000 mark. But if you're not doing it professionally, those are still unobtanium. The cost of this ...
Read more

›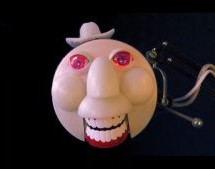 After this pandemic thing is all said and done, historians will look back on this period from many different perspectives. The one we're most interested in of course will concern the creativity that flourished in the petri dish of anxiety, stress, and boredom that have come as unwanted side dishes to stay-at-home orders. [Hunter Irving] and his brother were really missing their friends, so they held a very ...
Read more

›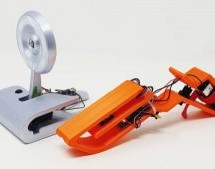 [a-RN-au-D] was looking for something fun to do with his son and dreamed up a laser blaster game that ought to put him in the running for father of the year. It was originally just going to be made of cardboard, but you know how these things go. We're happy the design went this far, because that blaster looks fantastic. Both the blaster and the target run on Arduino Nanos. There's a 5mW laser module in the ...
Read more

›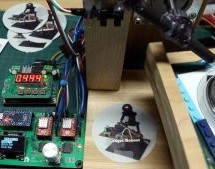 Hackers always have their eye out for a good deal, so when [Gadget Reboot] saw a good price on square stickers he had to pull the trigger. There was just one problem: his logo is a circle. He could have rectified the problem with a pair of scissors on a lazy afternoon, but we think building an elaborate circle cutting machine was a much better use of his time. But this project isn't just for the Giotto wann ...
Read more

›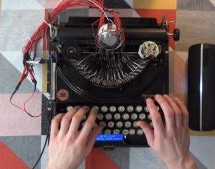 We have seen a fair share of unusual items being turned into musical instruments. Luckily, with a little bit of hacking it is possible to turn almost anything into a MIDI controller. [William Sun Petrus] just converted a 1920s typewriter into a drum machine and delivers a hell of a live performance on it. The build is rather simple, all [William Sun Petrus] needed was an Arduino Mega and lots of wires to co ...
Read more

›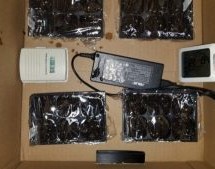 It is said that you're not a sysadmin if you haven't warmed up a sandwich on server. OK, it's not widely said; we made it up, and only said it once, coincidentally enough after heating up a sandwich on a server. But we stand by the central thesis: never let a good source of excess thermal energy go to waste. [Joseph Marlin] is in the same camp, but it's not lunch that he's warming up. Instead, he's using ...
Read more

›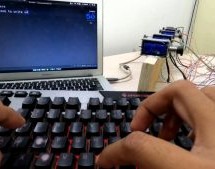 No matter how clicky your keyboard is, nothing compares to the sensory experience of using a typewriter. The sounds that a typewriter makes, from the deep clunk of hitting the spacebar to the staccato of keys striking paper to the ratchety kerchunk of returning the carriage, are a delight compared to the sterile, soulless clicks of even the noisiest computer keyboard. Oh, and the bell — who doesn't love the ...
Read more

›