Makeblock is an aluminum extrusion based construction system that provides an integrated solution for aspects of mechanics, electronics and software design. With Makeblock you can make professional robots, toy machines or even art-ware. It's super easy-to-use and helps bring your creations to life. The only limit is your imagination. For more information, please visit Makeblock website here. The Music Robot ...
Read more

›
https://youtu.be/KemcS6kQ0rk After building some of these: https://www.instructables.com/id/Matrix-LED-Light/ i've decided to bring the candle onto another level. While the first one looks good, it does look a little bit too much like the original. Nothing against the first design. It looks cool and modern. My new approach is a little bit warmer and uses different materials. Still quite geometrical. It "fee ...
Read more

›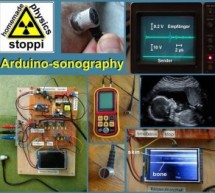 My hobby and passion is to realize physics projects. One of my last work is about ultrasonic sonography. As always I tried to make it as simple as possible with parts you can get on ebay or aliexpress. So let's take a look how far I can go with my simple items... I was inspired by this a bit more complicated and more expensive project: https://hackaday.io/project/9281-murgen-open-sourc... Here are the parts ...
Read more

›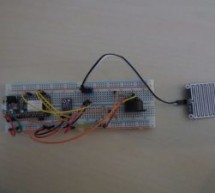 Hi, today I'll explain how to make your own little Weather based Music generator. It's based on an ESP8266, which is kind of like an Arduino, and it responds to temperature, rain and light intensity. Don't expect it to make entire songs or chord progressions. It's more like Generative Music people sometimes make with Modular Synthesizers. But it's a little less random then that, it does stick to certain Sca ...
Read more

›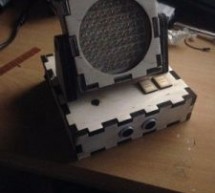 Hello, In this project I am making a lamp with multiple colors using RGB leds. My idea is to try to let the lamp change color if it detects a sound in the area. If you get annoyed from the changing colors every time you make a sound, you can always put the lamp on a mode where you can change the colors manual. Also the lamp will go off when you come too close to it. The casing of the lamp is designed using ...
Read more

›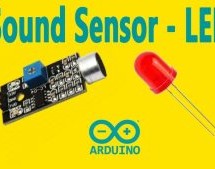 This instructable is the written version of my "Arduino - Sound Sensor (with LED)" YouTube video that I've uploaded recently. I strongly recommend you to check it out. My YouTube Channel Step 1: Tutorial https://youtu.be/setjiVH0_IY Sound sensors can be used for a variety of things, one of them could be turning lights off and on by clapping. Today however we are going to use hook up the sound sensor to an a ...
Read more

›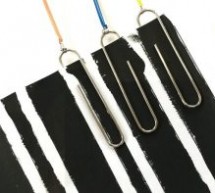 I'm a huge fan of technology and music, but when I decided to start making my own electronic music, I was discouraged by the high price of MIDI keyboards and controllers. After a lot of tinkering, I saw the opportunity to create my own MIDI keyboard using an Arduino Uno and electric paint, for a fraction of the price compared to existing MIDI devices! In this tutorial, I will explain and show you how to cre ...
Read more

›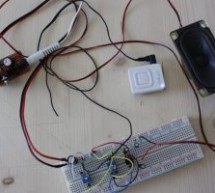 In most cases first project in electronics for beginners is building simple audio amplifier. That is because it requires small number of elements and not a lot of knowledge to build one. For low power amplifiers we could use integrated circuits like TDA family. But I will show how to make amplifier using operational amplifier. This amplifier is only to proof the concept. It real use can be as preamp for gui ...
Read more

›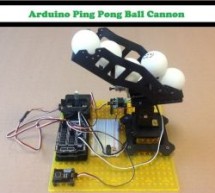 https://youtu.be/XOybUHFUD8o Overview: This instructable uses a Trossen Robotics Pan and Tilt kit to construct an Arduino controlled ping pong ball cannon. The project also uses several other components from Trossen Robotics including a medium solenoid, a relay and various items from one of their Robotics Grab Bags. A joystick controls the aiming of the cannon and a pushbutton controls the solenoid that fir ...
Read more

›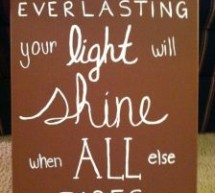 This is a project that I created for my Children and Technology class that I am taking in my Masters of Library Science Program. This was one of my first experiences with coding so this was a trial and error process but this instructable should outline my success throughout the process. My initial inspiration came from pinterest where I saw this canvas painting of song lyrics with lights. I decided to recre ...
Read more

›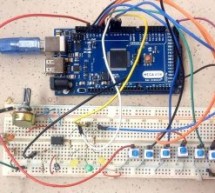 Hi guys, during the last few weeks, I've been working on reconnecting with my love for the guitar. Playing the box guitar was how I relax few years back before the saxophone took over. Going back to the guitar, after 3 years of rarely strumming a chord, I discovered amongst other things that I no longer knew how each of the string should sound, to put it in my friend's words, "My hearing was no longer tuned ...
Read more

›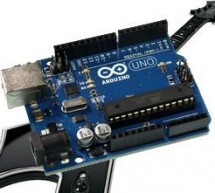 Arduino Uno kit on the Board at the entrance of the TL082 opamp used Guitar Tuning circuit audio audio input and frequency to detect the "Arduino-Frequency-Detection" software used. According to the LEDs light at... Electronics Projects, Guitar Tuning Project with Arduino Uno "arduino projects, avr project, microcontroller projects, " Arduino Uno kit on the Board at the entrance of the TL082 opamp used Guit ...
Read more

›