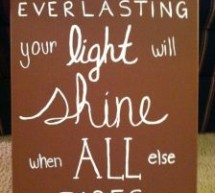 This is a project that I created for my Children and Technology class that I am taking in my Masters of Library Science Program. This was one of my first experiences with coding so this was a trial and error process but this instructable should outline my success throughout the process. My initial inspiration came from pinterest where I saw this canvas painting of song lyrics with lights. I decided to recre ...
Read more

›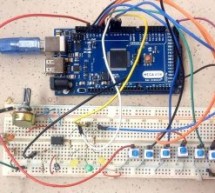 Hi guys, during the last few weeks, I've been working on reconnecting with my love for the guitar. Playing the box guitar was how I relax few years back before the saxophone took over. Going back to the guitar, after 3 years of rarely strumming a chord, I discovered amongst other things that I no longer knew how each of the string should sound, to put it in my friend's words, "My hearing was no longer tuned ...
Read more

›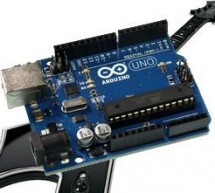 Arduino Uno kit on the Board at the entrance of the TL082 opamp used Guitar Tuning circuit audio audio input and frequency to detect the "Arduino-Frequency-Detection" software used. According to the LEDs light at... Electronics Projects, Guitar Tuning Project with Arduino Uno "arduino projects, avr project, microcontroller projects, " Arduino Uno kit on the Board at the entrance of the TL082 opamp used Guit ...
Read more

›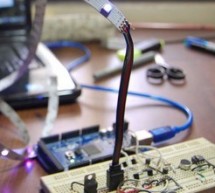 As far as I know the system first began to be used in the image on the computer monitor Ambilight the most intense color, whatever color changes the LEDs accordingly when I find a... Electronics Projects, Piano sound controlled RGB LED ambilight Arduino Mega "arduino projects, microcontroller projects, " As far as I know the system first began to be used in the image on the computer monitor Ambilight the mo ...
Read more

›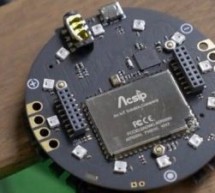 ReSpeaker Home Automation Sample using Arduino MKR1000, Microsoft Cognitive Service Speech API, Api.ai and MQTT Things used in this project Hardware components Seeed ReSpeaker Mic Array v2.0 × 1 Arduino MKR1000 × 1 LED (generic) × 2 Jumper wires (generic) × 1 Software apps and online services Arduino IDE Python Microsoft Cognitive Services Speech API Api.ai MQTT Story Probably you all heard about ReSpeaker, ...
Read more

›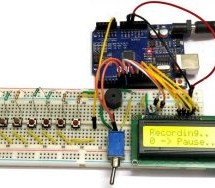 Arduino has been a boon for people who are not from the electronics background to build stuff easily. It has been a great prototyping tool or to try something cool, in this project we are going to build a small yet fun Piano using the Arduino. This piano is pretty much plain with just 8 push buttons and buzzer. It uses the tone() function of Arduino to create various types of piano notes on the speaker. To ...
Read more

›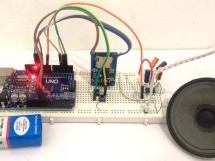 Adding sounds or music to our project will always make it looks cool and sounds much more attractive. Especially if you are using an Arduino and you have lots of pins free, you can easily add sound effects to your project by just investing in an extra SD card module and a normal speaker. In this article I will show you how easy it is to Play music/add sound effects using your Arduino Board.  Thanks to the A ...
Read more

›
Making cool things with an Arduino is something, but making musical instruments out of an Arduino is something else! So behold, here comes the Musical-duino, an Arduino keyboard. To see what this does, check out the demo video at the bottom of this page. They say that "You can become anyone", so why not become Beethoven or Mozart? The only limit is your imagination. The DIY Arduino keyboard or the Musical-d ...
Read more

›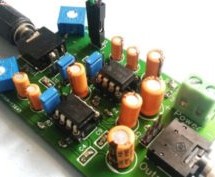 In this project, we tend to area unit getting to create a Headphone/Audio electronic equipment by exploitation self-designed PCB. This project is especially designed for amplifying the audio signal from the headphones however we will additionally use it for amplifying the subwoofer or speaker output, simply by switch few jumpers. When we use headphones with our audio device like mobile, laptop, FM etc. The ...
Read more

›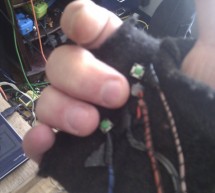 Connecting an Arduino microcontroller to Pd is no big problem: You can just put Firmata on your Arduino and use the Pduino library for communication on the Pd side. But sometimes Firmata is not the answer to every problem: You may want to turn on the built-in pull-up resistors for digital input pins, you may want to do some calculation on the Arduino before sending a message, or you may want to send a messa ...
Read more

›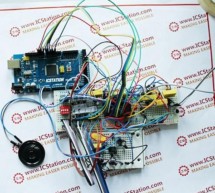 ICStation team introduce you this APR9600 voice recording and playback system used in elevator based on the ICStation Mega2560 compatible with Arduino. It uses DC5V voltage to work. When you press the different keys, the loudspeaker will sound that which floor you arrive. This design uses a APR9600 voice chip as the core of the circuit and realizes the function of auto recording and playback. It uses power ...
Read more

›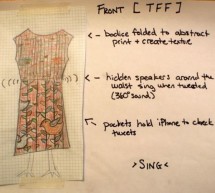 The idea of this dress comes from a series of tweets with online friends @shineslike and @arduinogirl.  @shineslike and I had taken a half day Arduino workshop given by @arduinogirl at the MCN 2011 conference. I was immediately inspired creatively by the sensory and interactive opportunities. Over the next few months I struggled with the electronics learning curve, but my ever supportive online friends real ...
Read more

›