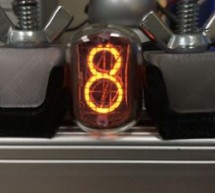 A Nixie Tube is a Neon gas-filled tube, that has a wiremesh anode with various cathodes shaped like numbers or symbols. Back in the 1950s they were used in computers, calculators, and laboratory equipment. Nixie tubes were replaced by LEDs and VFDs(vacuum fluorescent displays)in the 1970s. They were too costly to to mass produce so they were no longer used in most new products. Spice up your next project by ...
Read more

›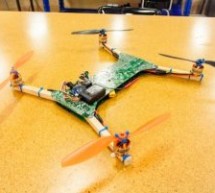 My university had a bunch of old server motherboards that were headed to the dumpster. I decided to see the feasibility of turning them into something useful! Go ahead and grab the attached pdf plans, print them out full size, and build your own! Step 1: Prepare the Motherboard Pop in your earbuds, turn up some tunes, and spend some quality time with your heatgun. If you have a sacrificial toaster oven big ...
Read more

›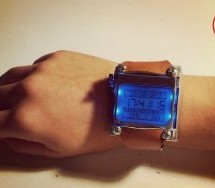 I apologize if you find spelling errors or nonsensical text, my language is Spanish and has not been easy to translate, I will improve my English to continue composing instructables. In today's technology, especially electronics have come a long way, to the point that today can make projects a few years ago were very complicated to implement, thanks to these technological advances are now able to design and ...
Read more

›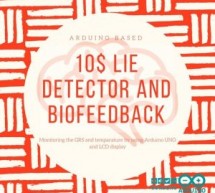 This tutorial will explain how to build a machine for biofeedback. But first a bit of theory. What is biofeedback? [Font: Wikipedia | https://en.wikipedia.org/wiki/Biofeedback] Biofeedback is the process of gaining greater awareness of many physiological functions primarily using instruments that provide information on the activity of those same systems, with a goal of being able to manipulate them at ...
Read more

›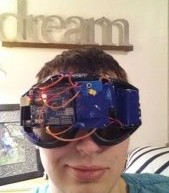 This is an inexpensive, DIY, Arduino-powered oneironautics device that allows users to alert themselves when they are in a deep dreamstate, without waking up. In other words, this machine will tell you when you are dreaming, while you are dreaming. Why is this such a big deal? Because, this is the first step to achieving a lucid dream where you are in control and can dream whatever you want. Q: Is this ...
Read more

›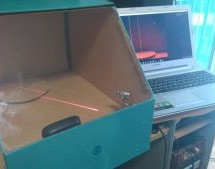 FabScan is an open-source, do-it-yourself 3D laser scanner.It started out as a Bachelor's thesis by Francis Engelmann, supervised by René Bohne. You can find official project here. I made my own box from MDF hood sheets and use different hardware parts.I decided to make this guide to show to you my work. All credits for Arduino software and computer application goes to FabScan team, so thank you very m ...
Read more

›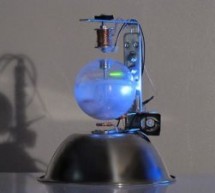 A levitating little Death Star in Instructables invited me to the new project with Arduino. Three policies were decided and kept to differentiate it from the forerunner. Do it myself with no (or less) ready-made.Keep rotating.Make glow and blink without battery.VIDEO(1): A Levitating Sphere Rotates Glows and Blinks https://youtu.be/nOx0rIQFgoY The detail of the project is described below. Let's wrap co ...
Read more

›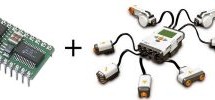 This is a guide to using the motors and sensors from the LEGO NXT set with a Parallax Basic Stamp II or BS2. However, rather than just providing schematics and sample code for the BS2, I'll be providing some theory on how the sensors work as well. This way, someone using an arduino or other microcontroller should find this guide at least somewhat helpful. My two main sources of information areTh ...
Read more

›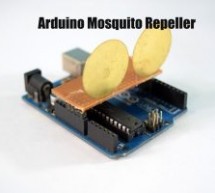 In this instructable I'm going to show you how to build a mosquito repeller using an Arduino. The repeller is in the form of a shield that plugs into the Arduino board and the frequency of the repeller can be changed easily. This project is ideal if you are going camping or hiking outdoors, this device produces a sound of 31KHz Frequency which acts as a mosquito repellent. The frequency of this device ...
Read more

›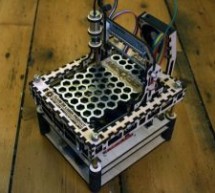 A few years ago I saw an Instructable where Groover had used a pair of DVD-RW drives to make a pocket laser engraver. Inspired by the idea, driven by the recent purchase of a full-sized 50 watt CO2 laser cutter, and roused by the launch of the Microcontroller contest I took the decision to have a crack at making my own mini laser engraver.I have called the project the MicroSlice.What are the features of the ...
Read more

›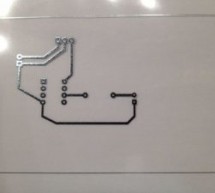 This tutorial will teach you how to modify your average inkjet printer to be able to print electrically conductive circuits. This technology is fairly new but can provide a faster and safer prototyping option for DIY printed circuit boards. This project also acts as an introduction to the larger field of printed electronics. Step 1: Parts Needed Inkjet Printer ( Brother MFC-J450DW)Silver Nanoparti ...
Read more

›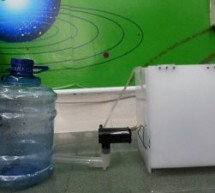 A Smart Pot that has all the component inside of the pot and gives the light and humidity data to the web Things used in this project Hardware components Arduino MKR1000 × 1 Solid State Relay × 1 Jumper wires (generic) × 1 Breadboard (generic) × 1 SparkFun water pump × 1 Software apps and online services Arduino IDE Ubidots Hand tools and fabrication machines rotary rool Story The pot will be using soil moi ...
Read more

›