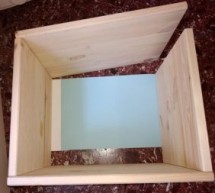 https://youtu.be/JqdOQ7wjEsQ We'll be making a diorama presenting the water cycle, using Arduino and some motors to add movement and lighting. It has a school feel - because it is actually a school project! The presentation scenario is this: The sun rises in the morning [One servo motor moves the sun]. Water evaporates from the sea [One stepper motor raises the "evaporation sheet"] Clouds form in the sky [O ...
Read more

›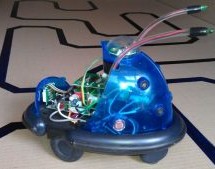 This project is to create an Infrared Remote Control to control the Original Cybot received with the magazine Ultimate Real Robots, started back in 2001. Reason for making the remote:(a little history) Before the issue of the parts for the IR handset, Cybot was put into different modes by selecting DIP Switches. (There was no issue with Cybot while this was the case) When the IR Handset was issued, things c ...
Read more

›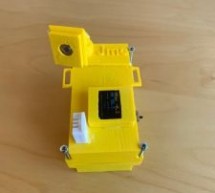 Hi everyone, I work as a builder even though I've been always really interested in new technologies. I've learned a little about 3d printing, Arduino and electronic issues reading a lot. I visit this web regularly so I would like to make my little contribution. In my job sometimes it is not so easy to know the reason of the moisture in a wall which causes unhealthy environments. This project will help us to ...
Read more

›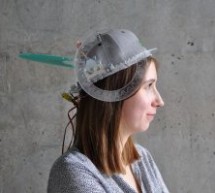 The project conducted as part of the Computational Design and Digital Fabrication seminar in the ITECH masters program. The sun blinds you and you have no hand free? No problem anymore... Here you can find all the important information to build your own adaptable sun visor cap. As well all the files for cutting and programming are attached. Step 1: What You Need. On one of the images you can find ...
Read more

›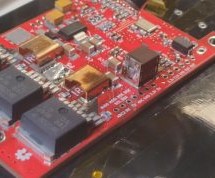 https://youtu.be/tERQQ0S8aJI Alright so soldering is pretty straightforward for through-hole components, but then there are times when you need to go tiny *insert ant-man reference here*, and the skills you learnt for TH soldering just dont apply anymore.Welcome to the world of Surface Mount Device (SMD) soldering, where components are placed on tiny pads, and solder on the pads is reheated to solder the co ...
Read more

›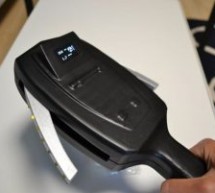 https://youtu.be/VS8lQ5SYb7U I have been wanting to build a Geiger counter for a long time to complement my Peltier Cooled Cloud Chamber. There is (hopefully) not really much useful purpose in owning a Geiger counter but I just love the old Russian tubes and thought it would be great fun to build one. Then I came across the neat instructable by How-ToDo and thought about rebuilding it with so ...
Read more

›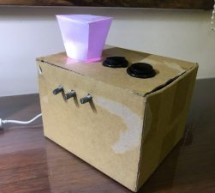 There's a lot of night lamps outside, but they can't customize to your favorite color. So, this project is to make a night lamp that you can choose your favorite color. Step 1: Step One: Electronics Needed Here are the electronics you need to make the Decoration. 1. 2* Arduino buttons 6*6*5 mm Purchase here 2. 1* RGB LED 5mm Purchase here 3. Male to Male Breadboard Jumper Wire Purchase here 4 ...
Read more

›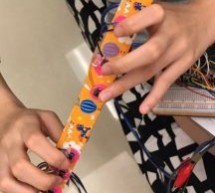 https://youtu.be/Cy4meKH5UAY https://youtu.be/Xb691A9sYRc As one of the top ten common instruments played worldwide, the amount of beginners studying the flute comes in quite a quantity. While The "Flute" of Imitation does not train one's breath control, the "instrument" concentrates on the fundamental fingerings, crucial to familiarize with for every player when player higher-level tunes. The "Flute" of im ...
Read more

›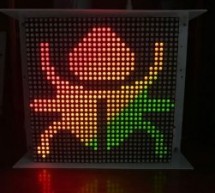 Today I will share following topics base on a bicolor matrix led 32x32: D.I.Y a bicolor led matrix 32x32.How to control led board above with NodeMCU ESP8266 via B.A.M method.Introduce and share my code for some cool real time clock projects with this bicolor led board. Let's start with some videos: Rainbow letters and images: is controlled by NODEMCU. https://youtu.be/-BlnS0v519g Handwritten Clock Vers ...
Read more

›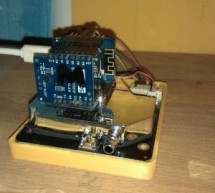 I've been looking for cloud data storing for a long time during last years: it is interesting to monitor data from any kind of sensor, but it is more interesting if these data are available everywhere without any storage difficulty such as using SD cards or similar, in local storing.I used to local store on SD cards wind speed data years ago, before IoT and cloud services begun to be simple to use: now one ...
Read more

›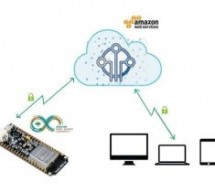 Security of connected devices is of paramount concern. There are several possible ways to make the devices secure. One of the most essential and widely used options is to use end to end encryption. The widely used Transport Layer Security (TLS) version 1.2 is the latest standard used on web for secure connections including banking. There are very few micro-controller based solutions that implement TLS 1.2 d ...
Read more

›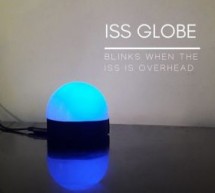 https://youtu.be/CFkH0GL3vdY Howdy! If you are interested in astronomy and always look up at the stars and not down at your feet, you'll surely know the ISS. The ISS or The International Space Station revolves around the earth around 16 times per day. Being an aerospace engineering student, I'm very keen about things like the ISS. If you're too, then I bet you'll love this project. Meet ISS Globe - a smart ...
Read more

›