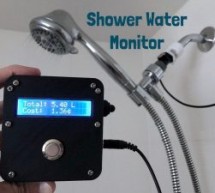 Which uses more water - a bath or a shower? I was recently thinking about this question, and I realized that I don't actually know how much water is used when I shower. I know when I'm in the shower sometimes my mind wanders, thinking about a cool new projects idea or trying to decide what to have for breakfast, while water is just gushing down the drain. It would be a lot easier to reduce my water consumpt ...
Read more

›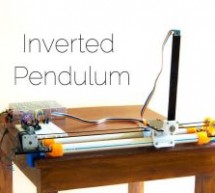 https://youtu.be/xwXPipYmJ9A The inverted pendulum is a classic problem in dynamics and control theory that is generally elaborated in high-school and undergraduate physics or math courses. Being a math and science enthusiast myself, I decided to try and implement the concepts that I learned during my classes to build an inverted pendulum. Applying such concepts in real life not only helps strengt ...
Read more

›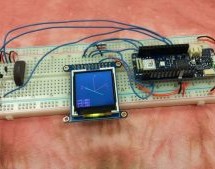 What are we building? Humans can't detect magnetic fields, but we use devices that rely on magnets all the time. Motors, compasses, rotation sensors, and wind turbines, for example, all require magnets for operation. This tutorial describes how to build an Arduino based magnetometer that senses magnetic field using three Hall effect sensors. The magnetic field vector at a location is displayed on a small sc ...
Read more

›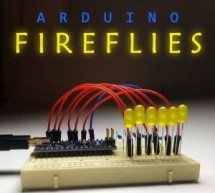 https://youtu.be/S8C5a9tcbgk One of the things I look forward to with summers in Pennsylvania are fireflies in my backyard. I recently taught myself Adruino programming for the purpose of making this simple project. It's a great program to start with and is easy enough for any programmer, novice to expert, to build, modify and have fun with in only a few minutes. Let's get started. Step 1: What You'll Need. ...
Read more

›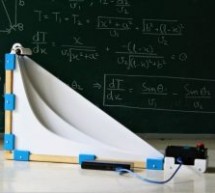 https://youtu.be/1BdO8J0iynY The brachistochrone curve is a classic physics problem, that derives the fastest path between two points A and B which are at different elevations. Although this problem might seem simple it offers a counter-intuitive result and thus is fascinating to watch. In this instructables one will learn about the theoretical problem, develop the solution and finally build a mod ...
Read more

›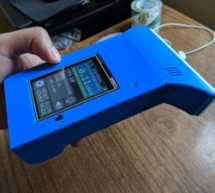 https://youtu.be/rmFnbVB5gCM I designed and built a Geiger Counter - a device that can detect ionizing radiation and warn its user of dangerous ambient radiation levels with the all-too-familiar clicking noise. It can also be used when scouting for minerals to see if the rock you found has Uranium Ore in it! There are many existing kits and tutorials available online to make your own Geiger Counter, but I w ...
Read more

›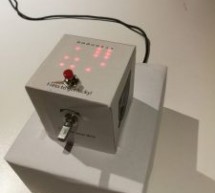 https://youtu.be/B-dnzLoZDlw This is a simple arduino project to make a electronic die. It is possible to choose for 1 to 6 dice or 1 out of 8 special dice. Choice is made by simply turning a rotary encoder. These are the features: 1 die: showing big dots2-6 dice: showing dots as well as total value (alternating)4, 5, 8, 10, 12, 20, 24 and 30 faced dice showing value and indicator for chosen dieanimation fo ...
Read more

›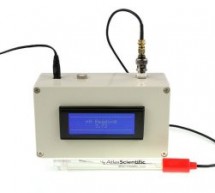 In this project, we will be making a benchtop pH meter using the gravity analog pH circuit and probe from Atlas Scientific and an Arduino Uno. Readings will be displayed on a liquid crystal display (LCD). MATERIALS 1 - Arduino Uno1 - Gravity analog pH sensor1 - pH probe1 - 20x4 LCD module1 - 158x90x60mm Enclosure1 - Mini breadboardJumper wiresAcrylic sheet (plexiglass)4 - 11mm ...
Read more

›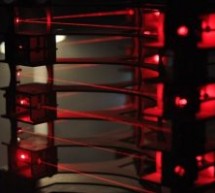 https://youtu.be/_1oTBekbUT4 Laser harps are musical devices with laser beam "strings." When the beam is blocked, a note is played by the instrument. Usually laser harps have the beams travel vertically in the shape of a fan or vertical lines. In this project, I built a laser harp with stacked laser beams that propagate horizontally. The beams reflect off mirrors to form square shaped beam paths. With this ...
Read more

›
This is a project that combines the knowledge of 3D printing and Arduino. It is a good beginners project for anyone interested in making their own RC boat or just interested in using 3D printing and Arduino for their own creations. Supplies: Look at step 1 for Supplies Step 1: Supplies Electronic components needed for the Airboat: 1x Arduino Nanohttps://www.amazon.ca/Arduino-ELEGOO-ATmega328P-Co...1x Mini B ...
Read more

›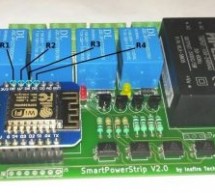 https://youtu.be/uXSMAoU3B6Y This instructable shows how you can build your own easy or simple DIY Internet-connected Smart Power Strip to control Electrical Appliances from remotely.You can also automate the daily repetitive task with scheduling feature, so the appliance will automatically be turned on and off on set timings. WARNING: This project includes work around HIGH VOLTAGE 230V and HIGH CURRENT 5A. ...
Read more

›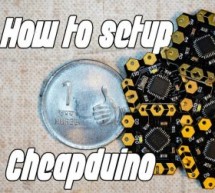 When it comes to electronics projects, Arduino is definitely one of the most favorite choices of every enthusiast, and if you are Arduino fan like me, you too build all your projects on Arduino, so what if you have limited boards available to use? And really for small projects, using Arduino boards isn't a good choice or either economic, so in this post, we will uncover this smallest arduino board called as ...
Read more

›