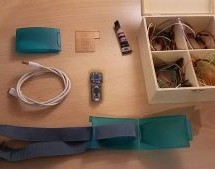 https://youtu.be/zsUDoa4-fQg Hi everyone, here it is my new project, a mouse controlled with the movement of the head!I decided to make this project once I received my accelerometer/gyroscope MPU6050 from IC Station, and I wanted to do something useful with this.Then I found out that a "Head Mouse" already exists, made by Martin Millmore with another accelerometer/gyroscope: https://www.instructables.c ...
Read more

›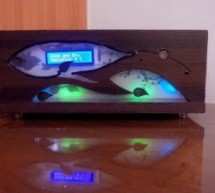 https://youtu.be/wYEzNOmNGLA https://youtu.be/RWchc7x-J1s Hello everyone. I am a graphic designer with a restless soul (my site www.inoace.com). I loved doing electronics years ago and than got busy with life and job. I am now blessed with some time ( rare now a days :P ). This is my first microcontroller / arduino based project. Edit: Just a tip, I was unable to make DHT11 work as it was showing ...
Read more

›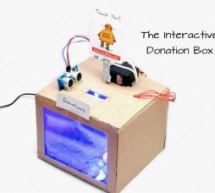 Donation boxes can be much more interesting and attractive when you combine them with electronics and a little bit of programming. This instructable will show you how to. As the name explains, making donation boxes interactive can help you gain much more attention and make people happy at the same time! Indeed, and awesome way to set up a charity and help the needed ones by installing it in shopping complex ...
Read more

›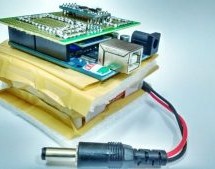 Electronic market is full of devices called pedometer and fitness tracker. They counts the number of steps you have taken, distance you have covered, whether you are walking or running and bunch of other stuff. Ever wondered, how these devices perform such measurements. I decided to make one on my own and share the knowledge of making it with guys. In this instructable we will develop accelerometer data acc ...
Read more

›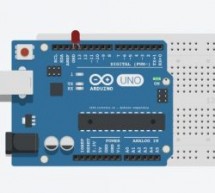 Want to make your arduino circuits online? want to test components with your code before buying? Then this is the right instructable for you. Lets start! Step 1: Open and Sign Up for 123D Circuits 1) Log on to 123D circuits and then make your account. 2) Click on new and make a new design. 3) Explore all the components and everything in it. Step 2: Explore the Components Explore all the components like resi ...
Read more

›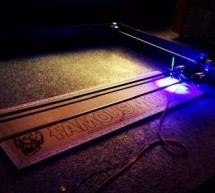 https://youtu.be/CbzY5ECsFuQ https://youtu.be/4ybdqgmePDs In this tutorial you will learn how to make your own 4 ft by 4 ft, Arduino controlled, 3 watt laser engraver / cutter (for thin materials) for around 300$. The main thing that separates this tutorial from other laser engraver tutorials on here is the roughly 42 x 42 inch cutting/engraving area. This project arose when I was trying to create a 20 x 15 ...
Read more

›
In this instructable I'll show you how to make a simple tilt switch, this tilt switch works best with microcontrollers that can debounce the signal and overcome interferences produced by vibrations. There are many ways to make a tilt switch, this one is a cheap and easy way to do one. Pros: -Tiny. -Easy to make. -Extremely cheap. -Perfect for small projects with microcontrollers. Cons: -Vulnerable to vibrat ...
Read more

›
Will show several ways to show how to use an Arduino as a sensor using The Nexus 7 for a terminal and to do development. This can be very important for protecting your electronic equipment especially servers.Note 1: All connections are to a standard Arduino board. This instructable is for users very familiar with the Arduino boards. If you are a novice, you may want to get additional help. Note 2: With andr ...
Read more

›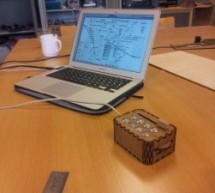 This instrument was build by Lieven Menschaert and Danny Leen using an Arduino Uno and some hardware components ( rotary encoder, potentiometer and simple iron bolts). The software running the actual audio and video is a Pure Data / GEM patch. Additionaly Echonest API was used to do the sample cutup. You can send any mp4 file to it and it returns a folder containing the sliced up .mp4 and ...
Read more

›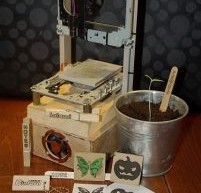 I have been trying to get my hands on a laser cutter for some time but they always seem out of reach. All the great things that can be done with a real laser cutter tickle the imagination. I feel it's time to share my latest project - a low cost laser engraver,. The workspace is a bit small but none the less it works and comes so cheap that most will be able to replicate the result. I did take a few shortcu ...
Read more

›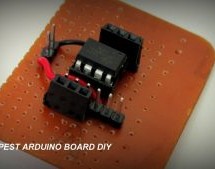 Well most of time i get troubled when i need Arduino in some projects where i need few I/O pinsWell thanks to Arduino-Tiny platformArduino program can be burned into the Avr-tiny Series like Attiny 85/45 Arduino-Tiny is an open source set of ATtiny "cores" for the Arduino platform. It provides a core that enables Arduino users to work with the ATtiny84 (84/44/24), ATtiny85 (85/45/25), and ATtiny2313 (4313) ...
Read more

›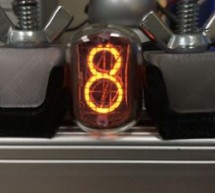 A Nixie Tube is a Neon gas-filled tube, that has a wiremesh anode with various cathodes shaped like numbers or symbols. Back in the 1950s they were used in computers, calculators, and laboratory equipment. Nixie tubes were replaced by LEDs and VFDs(vacuum fluorescent displays)in the 1970s. They were too costly to to mass produce so they were no longer used in most new products. Spice up your next project by ...
Read more

›