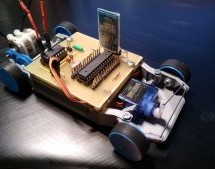 This car was made as a creative activity for students from Erazmus project. The Small Car celebrated big succes. So I've decided to share this small, unassuming and yet very educative project with community. It's ideal to entertain students, for instance during public open day at schools. This project will help students master their 3D printing skills, PCB making skills, constructing skills and programming ...
Read more

›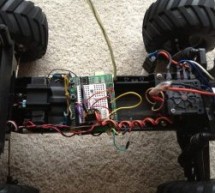 Recently I dusted off my 7 year old Stampede 2wd, designed in 1996. I got it for my 8th birthday. The truck was great, but it had a few caveats. For example, if the truck ran out of range, battery was low, or the transmitter batteries died on you, the truck would keep the throttle on the last position. Thanks to this accidental cruise (out of) control (See what I did there? 0_o), I accidentally drove m ...
Read more

›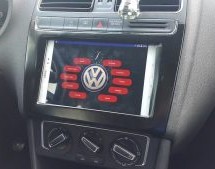 Putting a tablet in car dash.This project was on my mind for a long time.Somehow I couldn't find any free time to build this project. But now I have done it and I'll tell you how. My car is a VW Polo (2014 ) and don't have any bluetooth connectivity with smartphones or so. And also it doesn't have any GPS Navigation applications. So my purpose was to put a tablet instead of the useless car radio. With an An ...
Read more

›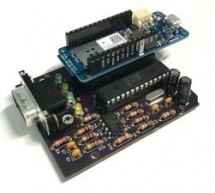 ObdiiUartMkrShield is a socket board for Arduino MKR board to talk with vehicles through ODB-II interface. Things used in this project Hardware components Arduino MKR1000 × 1 OSH Park Custom fabricated PCB × 1 Sparkfun - OBDII to DB9 cable × 1 Software apps and online services KiCad Arduino IDE Story Background Previously, I published a blog of "IoT4Car" demonstrating how to collect the vehicle data using a ...
Read more

›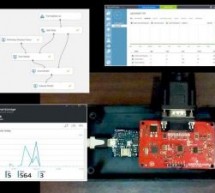 Smart cloud-based vehicle OBD-II diagnostics logging and analysis using Azure IoTHub, Stream Analytics, and Machine Learning. Things used in this project Hardware components Arduino MKR1000 × 1 SparkFun OBD-II-UART This board requires only three connections. I soldered pins and use wire wrap to connect to pins on the MKR1000 × 1 Software apps and online services Microsoft Azure Arduino IDE Microsoft Azure M ...
Read more

›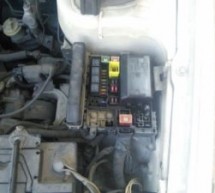 Actually, many of us may suffer or afraid from being his car stolen. In this project, I will try to help you to protect your cars and even control them remotely. Basically, you have to leave a mobile phone in your car and when the car starts to move it uses its sensors to detect that and will send to you a message on your mobile phone where ever you are. Then, you can send a message to stop the car immediat ...
Read more

›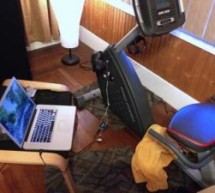 About this project This is a very simple and easy-to-build project that provides a sensor on the pedal crank of any exercise bike and generates keyboard output triggering Google Maps Street View to advance via the up arrow key. In my design, you pedal the crank five times, and then the Street View receives an up-arrow command that advances you to the next Street View panorama. Steering is not included, but ...
Read more

›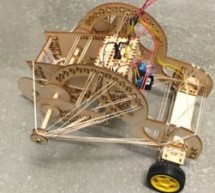 Before I even began to think about how my final chassis was going to look like I became obsessed with the idea of eliminating all of the useless space that plagued my previous designs. I wanted to reduced the car to its most essential components. So I began with what I knew I absolutely couldn't live without 1 arduino 1 adafruit nRF8001 Bluefruit LE 1  proto shield 1 9v battery 4 AA batteries 1 l298n h-brid ...
Read more

›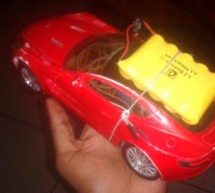 After developing few popular robotic projects like line follower robot, edge avoiding robot, DTMF robot, gesture controlled robot, etc. in this project we are going to develop a bluetooth controlled robo car. Here we used a Bluetooth module to control the car, and it is also an android based application. Components Arduino UNO DC Motors Bluetooth module HC-05 Motor Driver L293D 9 Volt Battery and 6 volt bat ...
Read more

›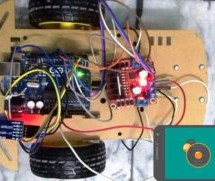 In this article, we are going to Control the Robot Car through the G sensor of our mobile phone and you will be able to move the Robot just by tilting the Phone. We will also use Arduino and RemoteXY app for this G-Sensor Controlled Robot. RemoteXY app is used to create the interface in the Smart Phone for controlling the Robot. We will add the joystick in the interface so that Robot can also be controlled ...
Read more

›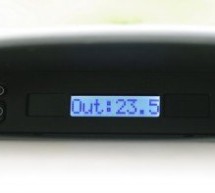 Here is a project I made a couple of years ago for my father's car. The original dashboard's info-panel which displayed current time, date and temperature was working only partly – and that only after a good cleaning and connector fastening. In other words – it wasn't really usable, so I made an Arduino replacement. The new panel features: Big 8-character LCD display with auto-on adjustable white backlight ...
Read more

›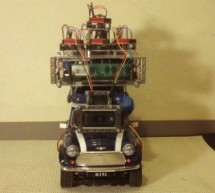 Hi! Kaeru no Ojisan is back with Car No.06. Car No.06 is a Programmed Automatic Driving Car with following procedure; - Simulate the Car Trajectory based on the Target Passing Points. - Drive automatically as simulated using Reflective Photosensor and Gyro Sensor . - Adjust Car Position to the starting point using Web Camera, after coming back adjacent to the starting point. Car No.06 is composed of 4-Wheel ...
Read more

›