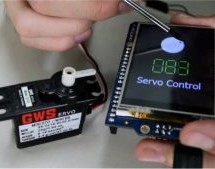 In this project, we will control the angular position of the DC Servo Motor via an I/O port (with PWM output capability) and touch knob. The 4Duino resistive touch display is used as a means for a graphical interface to control the angular positon of the Servo. Servo motor is a very useful device for hobbyists and robot enthusiasts as it allows your project to have moving parts. Servo motors are unique, as ...
Read more

›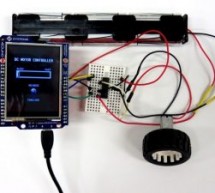 In this project, we will learn how to control the speed and direction of a DC motor via I/O ports with PWM output capability, a L293D quad half-h drivers IC and 4D Workshop widgets. In its simplest form, a DC motor has two wires which is connected to a power supply. Depend on whichever way current flows in the DC motor, this will determine the direction in which the motor will spin. Motors are often used in ...
Read more

›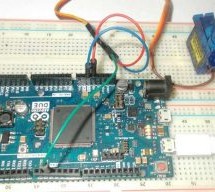 As discussed earlier, Arduino Due is an ARM controller based board designed for electronic engineers and hobbyists. This DUE board can be used for making CNC machines, 3D printers, robotic arms etc. All these projects have a common feature that is Position Control. Any of these projects needs accuracy towards their position. Accurate positions in these machines can be achieved by Servo Motors. In this sessi ...
Read more

›
Welcome to my 'green' instructable! I am going to show you how to use an Arduino, two servo motors a temperature sensor and some metal (or wood) to make a digital thermostat for a through-wall HVAC unit. According to CB Richard Ellis (a major real estate firm), New York City is a renters market, with only about 1/3 of the population owning their home (versus almost 70% home ownership for the rest of the US) ...
Read more

›
In this instructible I will show you how I make my servo stand.  This stand is useful if you want to test a new way to control a servo but dont want to use a servo on your robot or something.  make Step 1: Cut the wood cut 2 5inch pieces of 2x4 then measure the short side of the servo and add 2inches then cut 2 pieces of paint stirrer to this measurement Step 2: Put it togather First -skrew the servo on to ...
Read more

›