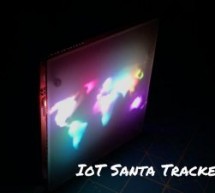 Use MKR1000 to show the Santa location in real-time on a colorful world map made of neopixels. Things used in this project Hardware components Arduino MKR1000 × 1 Raspberry Pi 3 Model B × 1 FR-1 Printed Circuit Board Blanks × 2 Translucent Colored Cast Acrylic (Sign Lighting White 40%) × 1 Neopixel WS2812B × 30 Micro USB female connector × 1 SMD 10uF Capacitor × 30 SMD 1000uF Capacitor × 1 M3 Nylon screws, ...
Read more

›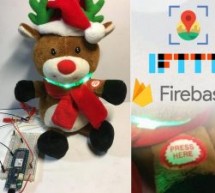 Send information to Santa Claus about the status of the gift request. Things used in this project Hardware components Arduino MKR1000 × 1 SparkFun Pushbutton switch 12mm × 1 Jumper wires (generic) × 1 Resistor 10k ohm × 1 NeoPixel strip × 1 Software apps and online services Arduino IDE IFTTT Maker service Google Firebase Google Maps Story Introduction How many times have you asked Santa to bring you an Ardu ...
Read more

›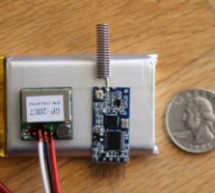 The first article in this two-part series, Understanding and Implementing the HC-12 Wireless Transceiver Module, uses the HC-12 to create long-distance data transmission between two Arduino Unos. This article uses a pair of HC-12 transceivers, a GPS module, an Arduino, and Google Maps to create a very simple tracking device. Item Cost More Information HC-12 transceiver (x2) $4 Datasheet GPS Receiver $16 Dat ...
Read more

›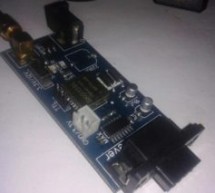 There are many GPS satellites around the Earth which are used to provide the exact location of any place. Along with the location coordinates (Latitude and Longitude), it also provide other data like time, date, altitude, direction tracking angle etc. We have already learned to read this GPS data from Satellite using Arduino. So we are going to make a GPS clock using the 'Time and Date' data from the GPS sa ...
Read more

›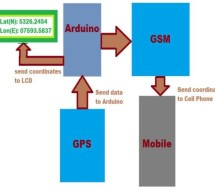 This circuit is designed for tracking the location of vehicles. Most oftracking systems are made by using GPS. This is very simple and cheap. Tracking systems are mostly used by fleet operators for tracking a vehicle location, routing and others. This is a very good method for preventing our vehicles from stolen. This tracking system sends us the geographical coordinates and by using these coordinates we ca ...
Read more

›
This project describes how you can build a mobile real time GPS tracker with integrated Google Maps. I began this project mainly to see if I can integrate all the different pieces of hardware and software to make a workable solution, and it took some time, but finally when everything was said and done, it looked pretty cool. I tore down everything and rebuilt it from scratch, making detailed notes and docum ...
Read more

›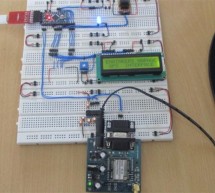 Every single location in the entire globe can be specified in terms of geographical coordinates. The geographical coordinate is a system which specifies any given location on the earth surface as latitude and longitude. There are devices which can read the geographical coordinates of a place with the help of the signals received from a number of satellites orbiting the earth. The system of satellites which ...
Read more

›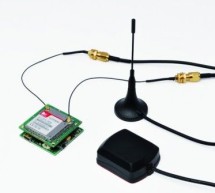 The device is based on a GSM/GPRS module with included GPS. Its main function is to detect and communicate its own geographical position using, on the choice, the cellular phone reference system or the GPS. Its small dimensions are due to the use, for the first time, of a GSM/GPRS module integrating the GPS receiver. That is the SIM908 a recent product by SIMCOM. wp-image-2212″ title="S908″ src="http://www. ...
Read more

›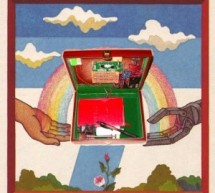 This project and future projects can be found at my website http://revoltlab.com/  where you can also find my blog. UPDATE LOG: NOW SUPER SIMPLE TO REPROGRAM! Easy FTDI USB interface hardware explained in step 10 Easy FTDI USB interface programming explained in step 13 NEW code uploaded works perfectly with speaker output! see step 13 For those not familiar with geocaching, it is a wonderful treasure hunt/ ...
Read more

›
Having just purchased a half decent bicycle, and living in a city with a bike theft rate almost as high as New York, I wanted to have some peace of mind that if a thief with an angle grinder were to cut through my U-lock I could still catch them. My main design constraints were as follows: The device has to be Arduino based so that if I run into trouble I can easily search the forums for help Whatever I mak ...
Read more

›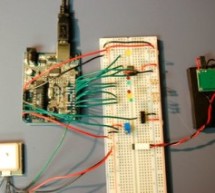 CODE: download final project code: Arduino Code download additional wiring_analog.c code: Wiring Code download processing code: Processing Code download C code: C CODE FILE EXPLANATION: The final project code is the final arduino code for the project. The wiring_analog.c code should ONLY be used for KITS that USE the OZONE SENSOR. This code helps to reset the internal reference voltage of the atmega 8. We n ...
Read more

›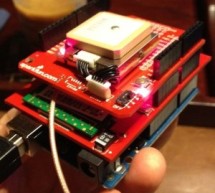 [INTRO] This past semester, I decided to build a GPS receiver with an iPhone app that tracks it for my semester project. Here is a step-by-step tutorial to show you how you can build your own. [OVERVIEW] Architecture of my Real-Time GPS Tracker project. I'll be using the diagram above to explain how the project is put together. Starting from the satellite at the top of the diagram, the GPS module receives G ...
Read more

›