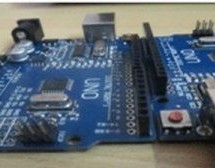 Networking is the one of the most important mean of communication used to communicate with people who are connected to one. Most of the available network communication modules in the market are not affordable by the overall end users. Considering this problem, a prototype has been developed, which can be used as networking module. It is made up of cheap and easily available standard modules. Working of the ...
Read more

›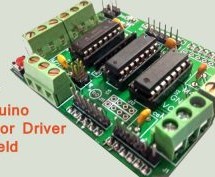 In this DIY session, we make an Arduino Motor Driver Shield to drive DC motors, stepper motor and Servo Motor. Compatible with Arduino UNO and Arduino Mega, this motor driver shield can operate 4 DC motors or 1 stepper motor and 2 servo motors at a time. Here two L293D Motor Driver ICs are used for driving motors and an 8-bit shift register for controlling them. Components Required Motor Driver IC L293D -2 ...
Read more

›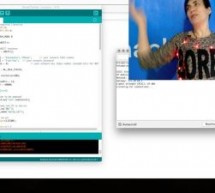 In the maker world, only boredom is truly ugly. Prevent boredom with horrible, smart flashy lights!!! Things used in this project Hardware components Arduino MKR1000 × 1 LED string lights (battery-powered) × 1 General Purpose Transistor NPN I used the PN2222A (bought from Adafruit). × 1 5V USB Battery Pack × 1 Story This sweater likes to have stuff going on around it! Right now, anyone can give it a "poke" ...
Read more

›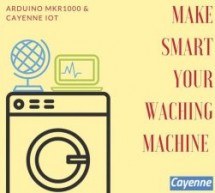 If also you, like me, put your vest on the washing machine and wait the best moment for wash the clothes... make SMART your Washing Machine. Things used in this project Hardware components Arduino MKR1000 × 1 Tilt Sensor Switch × 1 Software apps and online services myDevices Cayenne Arduino IDE Arduino Cloud Arduino Web Editor Story If also you, like me, put your vest on the washing machine and wait if is t ...
Read more

›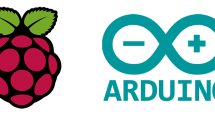 Connect your anduinoWiFi to IFTTT. Control everything around you, or 'let go' and let random events in cyberspace control your surroundings! Things used in this project Hardware components Arduino Due × 1 Arduino Zero & Genuino Zero × 1 Andium Anduino WiFi × 1 Software apps and online services Arduino IDE Adafruit IO IFTTT Adafruit Story Motivation The Arduino, and most popular DIY embedded solut ...
Read more

›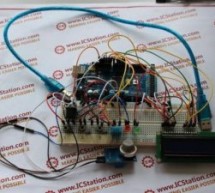 The working voltage of this system is DC5V. It can measure the current temperature, humidity and smoke. It can display real-time data by the 1602 LCD and can realize the sound and light alarm when in the dangerous temperature and humidity. It is a simply and easily to operate monitoring alarm system about temperature humidity and smoke. Functions 1. When connected to the power supply, after the initializati ...
Read more

›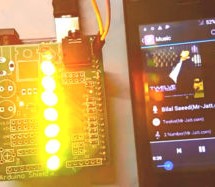 VU Meter or Volume Meter is very popular and fun project in Electronics. We can consider the Volume Meter as an Equalizer, which is present in the Music systems. In which we can see the dancing of LEDs according to the music, if music is loud then equalizer go to its peak and more LEDs will glow, and if music is low then lesser number of LEDs shall glow. Volume Meter (VU) is an indicator or representation o ...
Read more

›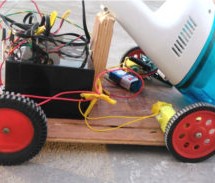 Hi guys, are you a newbie to the world of Robotics or Electronic? OR Are you looking for a simple yet powerful project to make your friends and teachers impressed? Then this is the place. In this project we will use the power of Embedded Systems and Electronics to make our own robot which could help us in keeping our home or work place neat and tidy. This robot is simple four wheeled Vacuum Cleaner which co ...
Read more

›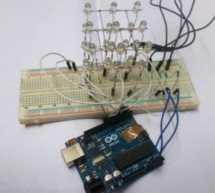 In this project we are going to design a 3x3x3 LED CUBE and connect it to Arduino UNO to get different patterns. For a beginner we will start with a simple pattern. A typical 3*3*3 LED cube connected to UNO is shown in the image above, the cube consists of 27 Light Emitting Diodes, these 27 LEDs are arranged in rows and columns forming a cube. There are many types of cubes that can be designed. The simplest ...
Read more

›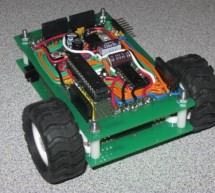 I have wanted to build my own robot for awhile now. But after many tried and failed attempts, I was losing hope that may ever happen. I discovered that there wasn't a small, robust, super easy to add-on to, robot that was within my budget to get. After hours of research and many robot kits later, i decided to build one from scratch. This includes building the base and electronics myself. I was always a fan ...
Read more

›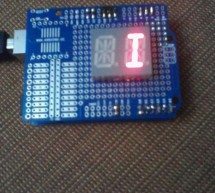 This project is very interesting because it shows the sequence of all letters of our English alphabet. That is, the project generates capital letters from the A to the Z based on Arduino code and showed by an alphanumeric display.  I'm using a common cathode alphanumeric display and an Arduino Uno in order to constructing this project.   Use the following link so that watch a video of the project working: h ...
Read more

›
In our last episode, I explained how I redesigned the controller from what I first thought I was going to do. Now, I am going to explain how to make your own thermal differential controller based on mine. As it is, this setup will only control an AC load, but it would be fairly simple to convert it to run a DC load. Here is the list of parts you'll need. I've added links to where I like to get parts from. A ...
Read more

›