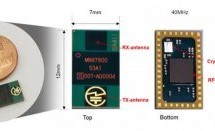 The Socionext MN87900 from Socionext is a powerful and low-power single-chip microwave sensor at 24GHz with sophisticated sensing capabilities like motion detection, speed and direction detection and so many, that can quickly find applications in the Internet of Things sensing applications. Unlike PIR sensors like the popular HR-SR501 that can detect motion to about 3 meters at about 120 angles and based on ...
Read more

›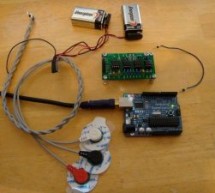 Measuring muscle activation via electric potential, referred to as electromyography (EMG) , has traditionally been used for medical research and diagnosis of neuromuscular disorders. However, with the advent of ever shrinking yet more powerful microcontrollers and integrated circuits, EMG circuits and sensors have found their way into prosthetics, robotics and other control systems. Yet, EMG systems remain ...
Read more

›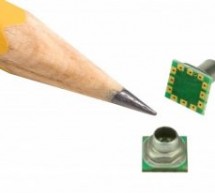 Honeywell is a technology company working towards connecting the world. They are currently working on connected homes, buildings, plants (such as refineries), warehouse, workers, aircrafts, vehicles, and healthcare while addressing challenges such as energy, safety, security, productivity, and global urbanization. To enhance product performance, Honeywell has designed a MicroPreassure board mount pressure s ...
Read more

›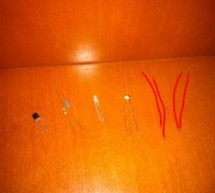 You wan't do a dark sensor with a LDR, one transistor and one LED and you don't know how to do it? In this small tutorial I will explain to you how you can do that even if you know only the basics of electronic. Parts you need: 1 Breadboard; 1 Power source of 12v; 1 Transistor (in this case we use the BC547); 1 Resistor of 1KOhm; 1 Resistor of 680KOhm; 1 LED (in this case blue); 1 LDR: Some condutor cables ...
Read more

›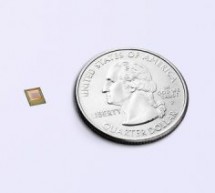 Back in 2007 Apple released the first generation of iPhone which is considered as the first smartphone as those we use today. Before that, PDAs (Personal Digital Assistants) dominated the market and some even included network connectivity, the ability to send and receive calls, and password unlocking. The iPhone inherited the ability to be unlocked with a 4-digit personal password which allowed users to pro ...
Read more

›
Will show several ways to show how to use an Arduino as a sensor using The Nexus 7 for a terminal and to do development. This can be very important for protecting your electronic equipment especially servers.Note 1: All connections are to a standard Arduino board. This instructable is for users very familiar with the Arduino boards. If you are a novice, you may want to get additional help. Note 2: With andr ...
Read more

›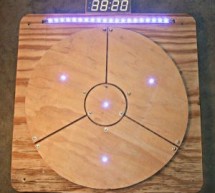 https://youtu.be/UPtVqJkY8N8 This is a fun and pretty easy project that I built as a Christmas present for my kid who loves throwing things. Watch the video to see what it can do. It's built out of a regular Arduino UNO, pressure sensors made from velostat, and RGB LED strip, and 7 segment LED display. Source code for the games is available on github. Enjoy! Step 1: Gather Materials Materials List: 2'x ...
Read more

›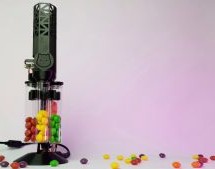 Sorting candy by color is a classic problem that has its roots in the contract riders of rock stars who were just trying to make sure that more important contractual obligations were not being overlooked by concert venues. Through the years, candy sorting has become a classic problem for hobbyists to solve in various ways. After a false start a few years back, [little french kev] was compelled to dust off t ...
Read more

›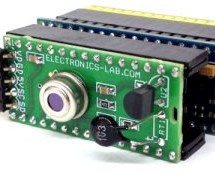 This 3 in 1  shield for Arduino Nano helps to develop various temperature measuring applications. Arduino Nano shield consists of 3 different types of temperature sensors. MLX90614 non-contact temperature sensor 10K NTC Analogue Temperature Sensor Programmable Resolution 1-Wire Digital Thermometer With this board is easy to make a contactless temperature meter using the earlier published 4 Digit display Nan ...
Read more

›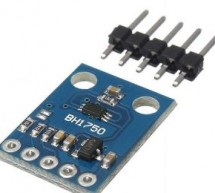 Introduction Hi guys, continuing on our recent path of building really cool stuffs based on the Nokia 5110 LCD display, today we will be building a DIY Lux (or light) meter using the highly sensitive BH1750 light sensor. Illuminance (measured in LUX) is the total luminous flux incident on a surface, per unit area. It is a measure of how much the incident light illuminates the surface, it is wavelength-weigh ...
Read more

›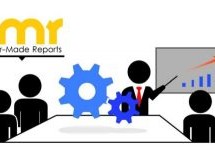 The demand within the global shock sensors market is growing at the back of technological improvements in sensor technologies. The advent of Arduino series sensors was a gamechanger for the vendors operating in the global shock sensors market. Furthermore, advancements in the automobile industry have also spearheaded the growth of the global market. The growth of the automobile industry in underpinned by pr ...
Read more

›
Adafruit has announced the availability of the LPS33HW Water Resistant Pressure Sensor offering 24bit pressure data and 16 bit temperature data, allowing it to provide users with pressure readings with +/- 0.1% hPa accuracy. The small sensor can measure from 260 to 1260 hPa and is able to withstand pressure up to 20 times its measurement range. Sometimes you need to sense pressure in a damp or caustic envir ...
Read more

›