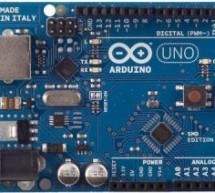 https://youtu.be/rx75N4OZCsk In this instructable we will use a potentiometer on an Arduino Uno to control a MIDI CC in Ableton Live. A MIDI CC stands for Continuous Controller, i.e. a number in the range from 0 to 127 inclusive to modulate something with. In the youtube I made for this intro you can see and hear that we modulate the filter frequency with the potentiometer. A potentiometer is an electronics ...
Read more

›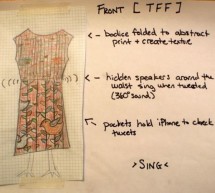 The idea of this dress comes from a series of tweets with online friends @shineslike and @arduinogirl.  @shineslike and I had taken a half day Arduino workshop given by @arduinogirl at the MCN 2011 conference. I was immediately inspired creatively by the sensory and interactive opportunities. Over the next few months I struggled with the electronics learning curve, but my ever supportive online friends real ...
Read more

›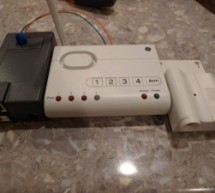 You know that feeling of driving away from your house almost getting to work and saying "Now Did close the garage door?" .  I hate that feeling and seeked out to resolve it in the smiplest/cheapest way I could.  The starting point was of course Arduino.  This project ended up being simpler than I could of imagined but it was not my best effort (as it was my first real project making something useful with th ...
Read more

›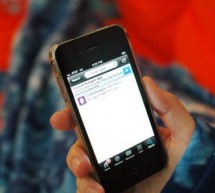 Want to tweet how satisfied you are cuddled up in your Snuggie? The Smuggie is a modified Snuggie, designed specifically for those who feel the need to express their smug satisfaction with a Snuggie to their friends on Twitter. Here's a list of everything you'll need: - Processing IDE (http://processing.org/)Arduino IDE (http://arduino.cc/) - A Twitter account (https://twitter.com/) - At least one Snuggie" ...
Read more

›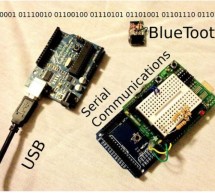 At this point you should have a robot that can think on its own, we need to be able to tap into its thought process. See what he sees. Make some of his decisions for him. in essence, we need to be able to guage his intelligence to make him more intelligent and increase his efficiency. With serial communications we can do two things: We can either send commands or receive data. Here are some examples to use ...
Read more

›
This example shows you how to answer a HTTP request using an Ethernet shield. Specifically, it connects to pachube.com, a free datalogging site. The example requires that you set up a pachube.com account, as well as a pachube feed (for more information on setting up an input feed, please click here). Your Ethernet shield will then connect to that feed and upload sensor data every 10 seconds. Software Requir ...
Read more

›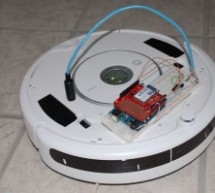 I wanted to see if I could operate my Roomba remotely and get it to report its status via Twitter while I was away from home. I also wanted to make the device independent of a computer. This is the solution I came up with and it works very well. Follow @TheRoomba on Twitter to see what mine is doing! Step 1: Needed Parts and Tools Parts: 1x - Small signal, low power PNP transistor (I used a 2N2907A (may als ...
Read more

›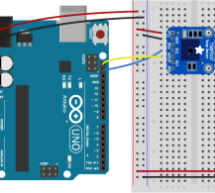 Introduction Contents [hide] 1 Introduction 2 What You'll Need to Know 3 Things You'll Need 4 Connect the temperature sensor 5 How the Temperature Sensor Works 6 Install the External Libraries 7 Program the Microcontroller 8 Conclusion In this lab, you'll see synchronous serial communication in action using the Inter-integrated Circuit (I2C) protocol. You'll communicate with an infrared temperature sensor c ...
Read more

›
A smart sprinkler system for the rest of us... No soldering involved ! Just pile up a couple of shields on top of an arduino and control your sprinkler system from anywhere. A couple of friends wanted to replicate the sprinkler system presented in this instructable but were scared by the complexity of it. Well, it truly isn't complicated and it does not even require to solder anything if you pick the right ...
Read more

›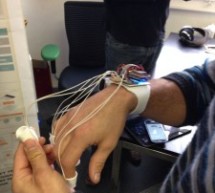 Hey guys! I'd like to share with you the input device I created specifically to interact with AR glasses like the Google Glass, Meta, Moverio BT or with the VR headsets like Oculus Rift, Samsung Gear VR, vrAse, Durovis Dive. Those new products are amazing and they need new types of input devices. This instructable will describe how to build your own "Gravity Touch bluetooth glove" and I will also give you s ...
Read more

›
Convert your Arduino into a sofisticated web control platform using Teleduino. Teleduino is both a product and a service. Once the Teleduino sketch has been loaded on your Arduino (the 'product'), it then connects to the Teleduino server awaiting your instruction from anywhere in the world via the internet (the 'service'). Typically there are no firewall changes required, and if your network supports DHCP t ...
Read more

›
Network monitoring is very important in todays world. The internet is a scary place. People have taken steps to raise their awareness by installing Intrusion Detection Systems(IDS) such as SNORT. The problem with most of these systems is that upon first installing them they are vigilantly watched. After a week the allure wears off and they are no longer monitored, silently churning away in the depths of the ...
Read more

›