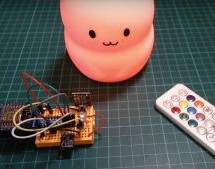 Sometimes a clever hack of an off-the-shelf product can come courtesy of its dismantling and hardware modification, but at other times the most elegant of hacks can be made without ever turning a screwdriver. [Brian Lough] was given the request by a friend to replicate a commercial child's night light that changed colour with temperature, and his response was to use an off-the-shelf colour changing kids lig ...
Read more

›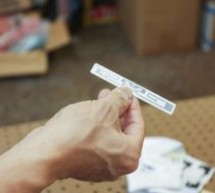 Engineers at Cornell university have created a new system for measuring vitals, which could revolutionize hospital experience for everybody. Usually, getting sick means having to go to the hospital which because of today´s procedures takes almost all your day (if not more), and most of the time is spent in waiting rooms. What if you could be "attended" while still in the waiting room? Because of RFID techno ...
Read more

›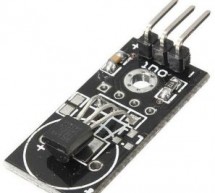 Hi guys welcome to this tutorial. Today we will be building a simple temperature monitor using the DS18B20 sensor with a Nokia 5110 LCD Display and an Arduino mega. Introduction The DS18B20 digital temperature sensor gives a 9-bit to 12-bit Celsius temperature readings and also has an alarm function with nonvolatile user-programmable upper and lower trigger points. The sensor communicates via the 1-Wire com ...
Read more

›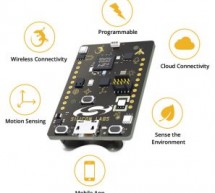 Silicon Labs, the leader in energy-friendly solutions for a smarter, more connected world, has been constantly making silicon, software and tools to help engineers transform industries and improve lives since 1996. Silicon Labs has just launched its newest development platform, The Thunderboard Sense Kit. Thunderboard Sense is a small and feature packed development platform for battery operated IoT applicat ...
Read more

›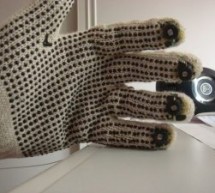 I will describe a fun and easy way to build your own sound expression MIDI enabled glove without expending lot's of money on MIDI Interfaces or expensive sensors. Feel free to contact me directly by mail if you like it or have suggestions. This project was inspired by other do it yourself projects using Piezo (buzzer) as input sensors but they are too big and need filtering for precise velocity readin ...
Read more

›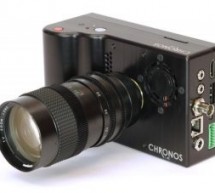 The Canadian Kron Technologies, led by its founder David Kronstein, has just launched a brand-new camera: Chronos. Chronos 1.4 is a purpose-designed, professional high-speed camera. It enables you to capture stunning high-speed video at up to 1280×1024 resolution thanks to its 1.4 gigapixel-per-second throughput. Its frame rate ranges from 1,057fps at full resolution, up to 21,600fps at minimum resolution. ...
Read more

›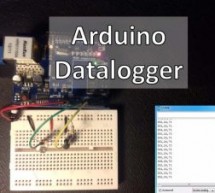 In this project I'm going to create a simple Datalogger with my Arduino and an Ethernet shield.I'll be using a photoresistor and a temperature sensor and all the information will be stored in a micro SD card.The idea is that you can apply this to any sensor you desire! Watch the Video below: https://youtu.be/R19On2w5qbU Step 1: Parts Required 1x Arduino Uno1x Ethernet Shield1x Micro SD Card1x Temperature Se ...
Read more

›

Visible Things simplifies the complexity of secure edge to enterprise IoT technology. It delivers a complete evaluation and reference platform to connect smart devices right through to the cloud and enterprise software. Avnet Silica supports an ever increasing range of sensor, connectivity, gateway and security technologies, together with cloud, analytics, mobile and enterprise integration services. Avnet S ...
Read more

›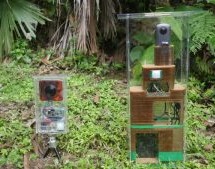 Camera traps are a very common tool in wildlife conservation and research, but placing and pointing them correctly can be a bit of a guessing game. Something very interesting could happen just out of frame and you'd be none the wiser. The [Andrew Quitmeyer] and [Danielle Hoogendijk] at DINALABS (Digital Naturalism Laboratories) in Panama are experimenting with hacked consumer 360° cameras to help ...
Read more

›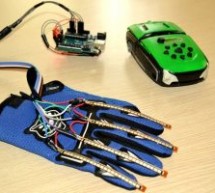 Once again, here we are with another tutorial to "Awaken the Force" within you! With the new Star Wars movie just around the corner, we thought it would be fun to use the force to control PHIRO. In this tutorial, we will be using PHIRO Pro with Arduino along with some awesome Flex sensors. "To the tutorial go, we shall. Yes, hmmm!" Step 1: What You Will Need 1) PHIRO Pro - ...
Read more

›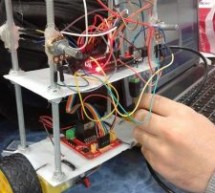 In this project I will describe the construction of robots standing in equilibrium with Arduino.We explained in our previous version of the android controlled project. In this project we will move to our control. Let's go let's get to our building project. Step 1: Materials: Arduino Uno or MegaL298 Motor Driver Card3 Piece potentiometerYou can cut plexiglass plate for mechanical or rigid plastic containers. ...
Read more

›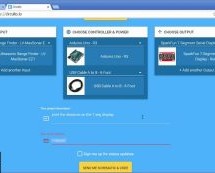 https://youtu.be/qdnoPGi0sR8 In the following Instructable, we'll show you how you can make your next Arduino project in just 5 minutes. It's simple, easy and fun. Step 1: Plan It! 1. Go to Circuito.io 2. Select the components in the screenshot, add a description and your email and click "Send" 3. Instantly receive schematic and code from Circuito.io. * Sometimes our emails go to "promotions" so make s ...
Read more

›