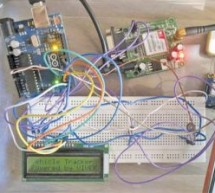 Presented here is an Arduino-based vehicle tracking system using global positioning system (GPS) and global system for mobile communication (GSM) modules. GSM modem with a SIM card used here uses the communication technique of a regular cellphone. The system can be installed or hidden in your vehicle at a suitable location. After installing this circuit, you can easily track your stolen vehicle using a mobi ...
Read more

›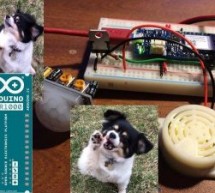 This is MKR1000/Windows 10 based device to keep your dog out of areas he should not be in by sounding an alarm and taking his photo. Things used in this project Hardware components Arduino MKR1000 × 1 Raspberry Pi 2 Model B You can use Windows 10 IoT on your Raspberry Pi 2, or just run it from any device, such as your Surface or laptop. × 1 PIR Motion Sensor (generic) × 1 Buzzer I wanted a buzzer that would ...
Read more

›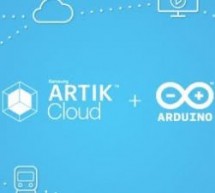 An IOT app which make uses of ARTIK Cloud, Genuino MKR1000, DHT11 temperature and humidity sensor and MQTT protocol. Things used in this project Hardware components Arduino MKR1000 × 2 DHT11 Temperature & Humidity Sensor (4 pins) × 1 LED (generic) × 2 Software apps and online services Samsung ARTIK Cloud for IoT Arduino IDE Story This project makes use of two MKR1000s with DHT11 as sensor and LEDs as me ...
Read more

›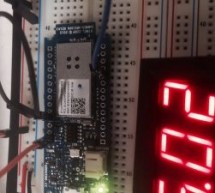 A fairly simple project that attaches everyone's favorite environmental monitor, the DHT, to the Arduino MKR1000 then transmits sensor data. Things used in this project Hardware components DHT11 Temperature & Humidity Sensor (4 pins) Arduino MKR1000 Story I had already developed code for the ESP8266 12-E to have environmental sensor data, taken by the DHT11, uploaded wirelessly to the ThingSpeak website ...
Read more

›
This article describes a temperature monitoring system on an Android smartphone. Temperature is sensed by a temperature sensor installed in the circuit and is sent over Bluetooth to the smartphone. An Android application is used in the smartphone to display temperature data. The system provides easy monitoring of process data on a smartphone. You can connect the smartphone wirelessly with the system and mon ...
Read more

›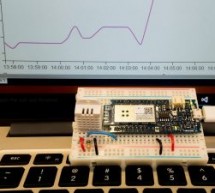 Send temperature and humidity data from an Arduino MKR1000 to Microsoft Azure. Things used in this project Hardware components Arduino MKR1000 Arduino MKR1000 × 1 DHT22 Temperature Sensor DHT22 Temperature Sensor × 1 Software apps and online services Microsoft Azure Microsoft Azure Arduino IDE Arduino IDE Visual Studio 2015 Microsoft Visual Studio 2015 Story Paul DeCarlo has a great article on sending weath ...
Read more

›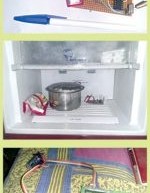 We can measure temperature and humidity inside the fridge using a normal temperature-humidity indicator but relative humidity (RH) could be inaccurate in that case. The moment the fridge door is opened, RH will shoot up due to ingress or egress of moisture in the surroundings. The small sniffer device, described in this article, picks up temperature and humidity from inside the fridge and transmits on an RF ...
Read more

›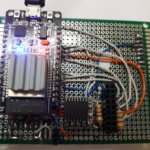 In any power utility corporation ash dyke management is a huge issue. For fugitive dust control huge sprinklers that spray water all along the dry portion of the dyke are used but maintenance of these sprinklers is a problem as we really don't have any idea when it's going to rain or when it will be windy. So the operators in such corporations were demanding for a weather forecasting terminal to overcome th ...
Read more

›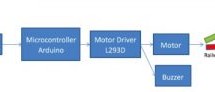 The aim of this project is to save lives of people who are crossing unmanned railway crossings; by providing an automatic railway gate solution. There are many accidents occurred and lives are lost while crossing the unmanned railway crossings in India. Materials Used: Wood Thermocol Train and Track, Electronic components: IC L293D IR Sensor set Arduino Uno DC Motor GSM Module Solar Panel (Next phase of pro ...
Read more

›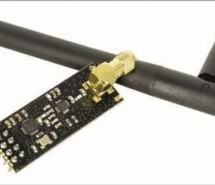 Presented here is an ATmega328P microcontroller-based ultra low power sensor hub using nRF24L01+ radio frequency (RF) transceiver modules having transmitter and receiver units. The transmitter sends humidity and temperature values of a place to the receiver kept at a remote location for display on an OLED module. The nRF24L01+ module used in the receiver unit is a 2.4GHz transceiver suitable for ultra-low-p ...
Read more

›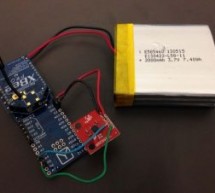 The objective of our project was to develop a wireless sensor device to be used for detecting motor vehicles, along with their direction of travel. The sensor is to be used in a larger system to monitor parking lot traffic by counting ins and outs of vehicles, thus showing which lots are full or not via a website and mobile application. [gallery columns="2" size="medium" ids="31233,31234"] The sensor is a m ...
Read more

›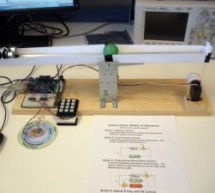 The purpose of our final project was to create an unstable system that would allow us to investigate classical control design methods by controlling the system using a microcomputer. [gallery columns="2" size="medium" ids="31225,31226"] This was accomplished by creating a teeter-totter that pivoted around a central fulcrum and was controlled by a servo. The beam acted as a track for a ping pong ball to roll ...
Read more

›