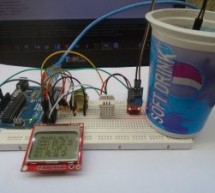 Learn to Build Arduino Weather Station using DHT11, Soil Sensor, and Nokia Display In this project tutorial, we are going to make an Arduino weather station using 2 sensors; FC-28 soil moisture sensor to measure the moisture and the DHT22 sensor to measure the temperature, humidity and the heat index. All the measured parameters (with the help of sensors) will be displayed using Nokia 5110 LCD. Before we pr ...
Read more

›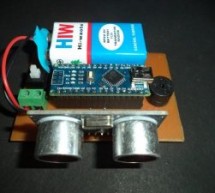 Ultrasonic Blind Walking Stick According to the WHO, about 30 million people are estimated to be permanently blind worldwide. These people are totally dependent on others. They even cannot walk on their own. We have created designed and built an "Ultrasonic Blind Walking Stick" device which will help blind people to walk with ease independently. As a simpler version, we have used only one ultrasonic sensor ...
Read more

›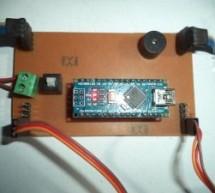 About a million people have died over the past 5 years in unmanned railway crossings all over the world. At least 1/3rd of the railway crossings are unmanned due to their remote placement and less traffic. The Automatic Railway Gate Control System using IR Sensor & Arduino focuses on systematic traffic control of railway gates that are both manned and unmanned. This project will not only make the system ...
Read more

›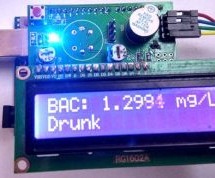 In this project, I am going to Interface an Alcohol Sensor with Arduino. Here I have designed an Arduino Shield PCB using EASYEDA online PCB simulator and designer. Arduino Alcohol Detector will detect the alcohol level in breath and by using some calculations in code we can calculate the alcohol level in breath or blood and can trigger some alarm. Components Required: Arduino UNO Alcohol detector Arduino s ...
Read more

›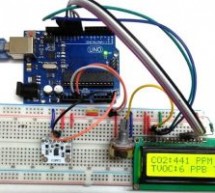 Sadly, in the name of progress, we have polluted the air, water, soil and the food we eat". So monitoring the air quality is very crucial now days because of pollution. For designing an air quality monitoring system we need durable and reliable air quality sensor. Although there are many Air Quality parameters but the most important are CO2 and TVOC. So for sensing CO2 and TVOC, we are using CCS811 Air Qual ...
Read more

›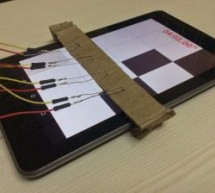 Ever wondered if your phone can play games by itself. Yes, it is possible. You can build a circuit to play Piano tiles on your smartphone. The video shows the demonstration of the project. Step 1: Components Required And the circuit can be built with simple components like Light sensors, Relays and Arduino. Three main functions of the circuit are : Sensing color of the tile (Black or White)Processing the co ...
Read more

›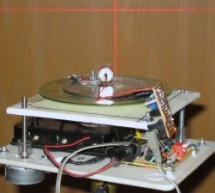 So this Lazy Old Geek purchased a Laser Cross. I created a manual leveling Laser Cross to use for aligning stuff on my drill press: http://www.instructables.com/id/ManualLevelingLaserCross/ Well, being a Geek I decided to make an automated platform that adjusts automatically with an Arduino. Well, the picture may look a little scary but I'll break it down into little bitty parts. Step 1: Parts Lists Parts L ...
Read more

›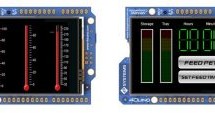 In this project, we will use a 4Duino and several IR sensors to create a simple pet food dispenser. 4Duino checks whether a food tray contains enough food or not. It is programmed to read IR values from each sensor. These values change depending on the amount of food in the container.  The feeding time can be set by the user via the graphical user interface. The device continuously checks the time from an N ...
Read more

›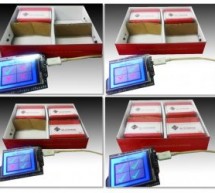 In this project, we will use several IR sensors to check if an item from an inventory box is present or not. This project makes use of a 4Duino-24 to check whether an item is present or missing from the inventory. The 4Duino uses its analog pins to read the values from each IR sensor. This reading value changes depending on whether or not the item is present. The 4Duino is set to send most recent status to ...
Read more

›
We all are quite familiar with Electronic Voting Machines, where your vote gets registered electronically and you don't need to use ballot paper to vote in election. Today security is a major concern and it also needs to be ensured that someone can't vote twice, so this problem can be solved by introducing Finger Print Based Voting, where a person can be authorized based on his finger Print. This will also ...
Read more

›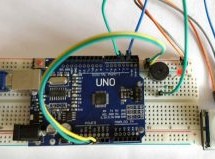 Detecting motions or movements has always been important in most projects. With the help of the PIR Sensor it has become very easy to detect human/animal movements. In this project we will learn how we can interface a PIR Sensor with a microcontroller like Arduino. We will interface an Arduino with PIR module and blink a LED and beep a Buzzer whenever a movement is detected. The following components will be ...
Read more

›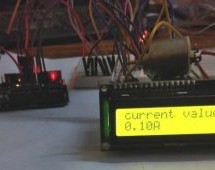 Ammeter is used to measure current flow through any load or device. Here in this Arduino Ammeter, we will explain about measuring of current by using ohm's law. It will be quite interesting as well as a good application of basic science that we studied in our school days. All of us are well known of ohm's law, It states that "the potential difference between two poles or terminals of an conductor is directl ...
Read more

›