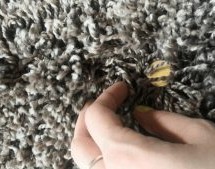 I recently finished the installation Equally diverse, which is made of a series of lamps that react to the sensors placed in a rug underneath the lamps.Here is how I made the rug with pressure sensors.I hope you will find it useful. :) Step 1: How to Make the Sensors For the pressure sensors, I used piezo sensors because they are cheap, effective and easy to use.To create the RF communication, I used an Ard ...
Read more

›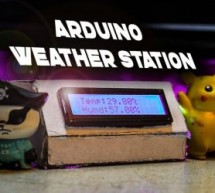 Recently I started playing around with DHT11 Temperature and Humidity sensor, at that time around, I had an idea to make a small yet effective Weather Station, so in this project inscructable, we will use the DHT11 sensor from the previous tutorial and turn it into mini weather station for our desk, so follow up this tutorial to build this awesome Weather Station for yourself! Supplies: DHT 11 Sensor16X2 I2 ...
Read more

›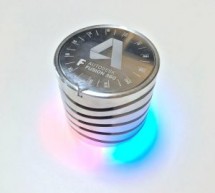 This is the full documentation of the Autodesk University Air Quality Sensor project. Attendees at several events have participated in assembling their own air quality sensor over the past several months. The Concept to Production page will give you more information on how you can use Fusion 360 and EAGLE to create your own products with ease and efficiency, just like we did with this one! Step 1: ...
Read more

›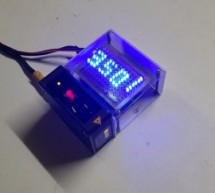 I have in my hand a distance laser sensor with high precision and speed. It is used in industrial environments for object positioning or detection applications. According to technical documents, I found it can communicate with other devices via RS485. I spent the weekend to learn it and find ways to communicate with cheap CPU - Arduino. And finally, I succeeded in reading data from it and displaying the dis ...
Read more

›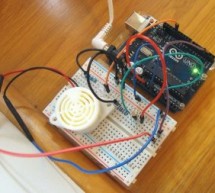 Most technology Instructables are fun to construct, and often easy to build. This is one that shares those features, but also solves a practical problem we had. To prevent fading of furniture, carpet, and the wood flooring in our foyer, my spouse and I installed one-way blackout shades. However, after installation and use, a problem arose. The air in the foyer began to have a slightly "musty" odor as no sun ...
Read more

›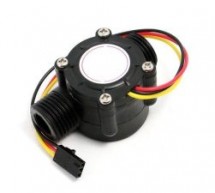 In this tutorial you will learn how to use one water flow sensor with an Arduino board. The water flow sensor consists of a plastic valve body, a water rotor and a hall-effect sensor. When the water flows through the rotor, rotor rolls and the speed of it changes with a different rate of flow. The hall-effect sensor outputs the corresponding pulse signal. This type of sensor can be found on different diamet ...
Read more

›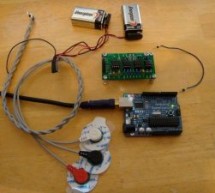 Measuring muscle activation via electric potential, referred to as electromyography (EMG) , has traditionally been used for medical research and diagnosis of neuromuscular disorders. However, with the advent of ever shrinking yet more powerful microcontrollers and integrated circuits, EMG circuits and sensors have found their way into prosthetics, robotics and other control systems. Yet, EMG systems remain ...
Read more

›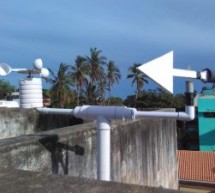 Hello Makers out there Again this is not a Step by step Instructable . Like always i forgot to take take snaps since the inception of this project.The idea of Building a community weather station using Open hardware Kicked a long back. We people from a local DIY community build this weather station. In our country we don't give importance to weather data apart from the days where we have heavy rain or cyclo ...
Read more

›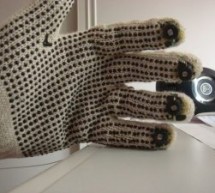 I will describe a fun and easy way to build your own sound expression MIDI enabled glove without expending lot's of money on MIDI Interfaces or expensive sensors. Feel free to contact me directly by mail if you like it or have suggestions. This project was inspired by other do it yourself projects using Piezo (buzzer) as input sensors but they are too big and need filtering for precise velocity readin ...
Read more

›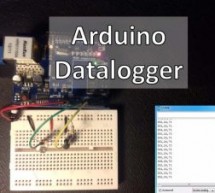 In this project I'm going to create a simple Datalogger with my Arduino and an Ethernet shield.I'll be using a photoresistor and a temperature sensor and all the information will be stored in a micro SD card.The idea is that you can apply this to any sensor you desire! Watch the Video below: https://youtu.be/R19On2w5qbU Step 1: Parts Required 1x Arduino Uno1x Ethernet Shield1x Micro SD Card1x Temperature Se ...
Read more

›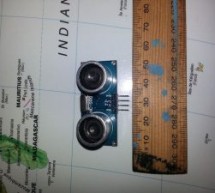 The HC-SR04 Ultrasonic range sensing module is great for sensing distances that can be used as an input for your Arduino projects, but using multiple (more than two) can quickly cost you a lot of pins. This basic Instructable gives you the code and basic instructions to use the 74HC595 8 bit series to parallel shift register so you can connect up to 8 HC-SR04 modules (16 IO pins) while using only 4 Arduino ...
Read more

›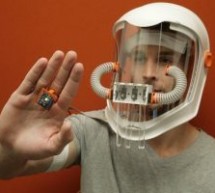 https://youtu.be/9vLSuLL9xLA Inspiration What if I told you that 2+2=Red!?!? What!?! I know this sounds crazy but for people with synesthesia this might be their reality. Synesthesia is defined as "the production of a sense impression relating to one sense or part of the body by stimulation of another sense or part of the body." This is a complicated way of saying that people with synesthesia have blended s ...
Read more

›