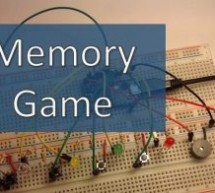 This project is all about creating a simple game to test your memory. I'll be using a Teensy 3.0 board. (If you want to know more about this board please click here to read a Getting Started Guide). This project is also 100% compatible with the Arduino. Watch the video below https://youtu.be/cDEmH0iguMw Step 1: Parts Required 1x Arduino UNO (or an Teensy 3.0) (Click to see on Amazon)8x 220 Oh ...
Read more

›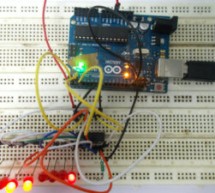 In ARDUINO we have 20 I/O pins, so we can program 20 pins of UNO to be used as either input or output. Although there are more pins on ATMEGA328P controller than on UNO, this is because while designing the board some pins are defaulted. Now for some applications we need more than 30 pins, say if we want to design a 5x5x5 LED CUBE, so for this we need 5x5+5=30pins. For such cases we use serial to parallel co ...
Read more

›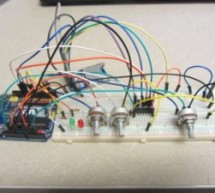 I was working on a project were I needed a cheap and efficient way to log the changing resistance of a sensor while simultaneously logging the temperature. This project is similar in many respects to the other data loggers on my site. Three prototypes have been built with the third one being a PCB. I have found this design to work extremely well for my needs. The resistance measurement princip ...
Read more

›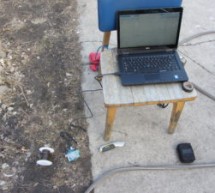 Background I was in need of an affordable data logger for a project. I have access to MATLAB on all of my machines so it was an easy choice to build an Arduino based data logger that would easily interface with MATLAB R2014a. MATLAB is limited in both its sampling frequency (25 Hz) and its time lag (1 sec) but for my purposes these restraints where not a hindrance. In the fall of 2014 MATLAB updated their A ...
Read more

›
Everyone has used a magnetic card reader, I believe. I mean, who carries cash these days? They're not difficult to get your hands on, either, and during a trip to my favorite local electronics shop, I found a bin full of these guys. So....of course, I picked one up and brought it home to see what sort of stuff I could do with it and an AVR. This instructable will show you how to connect a Magtek magnetic ca ...
Read more

›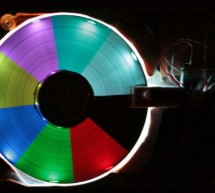 The platter of a hard drive spins well over sixty times a second. If a narrow slot was cut into the platter to allow LEDs to shine through, we can achieve flicker fusion and trick the eye into seeing a stable image. This phenomenon is known as persistence of vision (POV). There are many examples of LEDs being used for POV, building an image by moving the LEDs or having the observer move relative to them. Th ...
Read more

›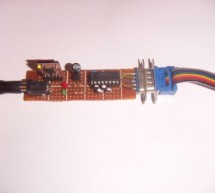 Do you want gigabytes of storage for your microcontroller? Would you like a simple way to tranfer files from your PC to your picaxe or arduino or other micro project? This little projects demonstrates the uDrive that can be set up as an extra drive on a PC. Copy files to and from the SD card, then put it in the uDrive and talk to it with 5 simple commands: Read - Read a file off the drive Write - Write a fi ...
Read more

›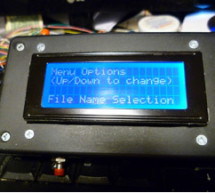 This project started as many of mine usually do, as a honey-do. We have compiled an extensive list of our book and movie collections on our computer at home, but my wife wanted to be able to scan the list from the video store (yes, we still go to the video store). So I created a hand held device that allows us to scroll through text files stored on an SD card. I have my video collection and science fiction ...
Read more

›
The goal of this experiment is to convert the Arduino board into an USB keyboard plus a VGA sniffer to crack the password of a standard BIOS using the brute force attack method. There are no advantages in using this method, in fact this can be very slow and you may never find the password at all, but as always we do it for fun. It's just a proof of concept, there are many ways of resetting a BIOS specially ...
Read more

›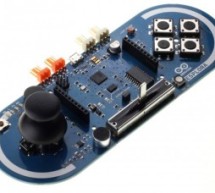 Episode 3 of AndroidTec, Formed by members thamind (Jon) chaostic (Lewis) & Computer Whiz (Jim) and introducing GuyCothal, who discusses about the amazing abilities of Arduino micro controller boards and how they can be used with Androids! Jason also made a guest appearance! ...
Read more

›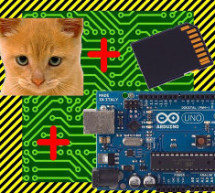 I used: an Arduino Uno a Parallax PIR Motion Sensor and a Seeed Studio SD Card Shield Arduino, shield, sd card, logging shield, storage, logger Check out This instructable on PIRs in case you didn't know what it is: http://www.instructables.com/id/PIR-Motion-Sensor-Tutorial/ Step 1: Connect your PIR Sensor Hook up the PIR Sensor Ground pin to Ground VCC pin to 5V OUT to A5 To better help you understand how ...
Read more

›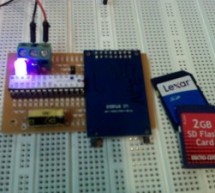 Disclosure: This project operates the ATmega328-P-PU outside the published ATmel specifications: According to ATmel, the 328P requires slightly over 3.3V to reliably start the oscillator at 16MHz and to otherwise perform acceptably.  Lab testing here at SofKinetics has shown that the 'board-duino' 328P-PU can withstand below freezing and above 130F temperatures and that the 16MHz crystal oscillator will sta ...
Read more

›