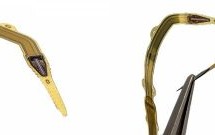 Imec, the world-leading research and innovation hub in nano-electronics and digital technology, announced last month its prototype implantable chip that aims to give patients more intuitive control over their arm prosthetics. The thin-silicon chip is said to be world's first for electrode density. Creating a closed-loop system for future-generation haptic prosthetics technology is the aim of researchers. Wh ...
Read more

›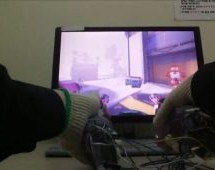 An Overwatch fan by the name of Medist has created his own motion controllers to play as D.Va. The motion controllers were made by wiring an Arduino Leonardo through the cases of two different controllers, which would be modeled after D.Va's pilot controls. The Arduino board would input keyboard and mouse signals to the computer, allowing Medist to map his own triggers and buttons onto his controllers as ke ...
Read more

›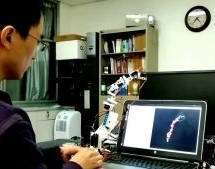 Robotic arms have found all manner of applications in industry. Whether its welding cars, painting cars, or installing dashboards in cars, robotic arms can definitely do the job. However, you don't need to be a major automaker to experiment with the technology. You can build your own, complete with proper motion planning, thanks to Arduino and ROS. Motion planning is important, as it makes working with the ...
Read more

›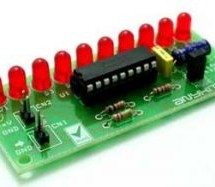 This project is a NiCad-NiMh Battery Monitor based on LM3914 IC DESCRIPTION The simple project can be used as test gear. Its easy way to monitor the battery voltages, especially dry cell, NICAD, NIMH, supply up to 1.5 Voltage. Battery Monitor range 0.15V to 1.5V. The project is built around Texas instruments LM3914, The LM3914 senses the voltage levels of the battery and drives the 10 light emitting diodes ...
Read more

›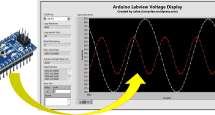 In my previous article, I have made the Bridge Monitoring System using Wireless Sensor Network project, which allows me to display all the related measurements from Arduino on my PC. Therefore, in this article, I am going to explain in details on how to display the Arduino measurements using Laboratory Virtual Instrument Engineering Workbench (LabVIEW). Two analog inputs of Arduino will be measured and disp ...
Read more

›

With the host of protocols available in electronics interfaces, choosing a protocol is a hard job. Some protocols are designed for long distance and reliable communication applications such as RS-485. Others are used for low cost and short range communication such as I2C, and so on. The backbone car's network is the Controller Area Network (CAN). CAN is reliable and adopted widely in automotive industry but ...
Read more

›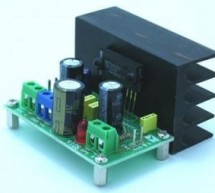 This project is a 10W Stereo Audio Amplifier based on TDA1521 IC. DESCRIPTION The project built around Philips TDA1521 IC, The project provides high quality audio 2X10W Audio output. The device is especially designed for mains fed applications, (e.g. Stereo TV Sound and Stereo Radio). The circuit designed for asymmetrical power supply systems. SPECIFICATIONS It has few external components Input muted during ...
Read more

›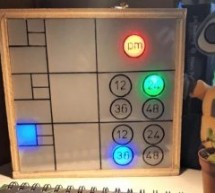 Makers and Arduino enthusiasts searching for a project to keep them busy this weekend may be interested in this awesome Arduino Fibonacci clock created by maker "TecnoProfesor". may look a little complicated to read the time but once you know how to read it the Fibonacci clock is a great talking piece. Check out the video below to see it in action. Fibonacci was an Italian mathematician and created the Fibo ...
Read more

›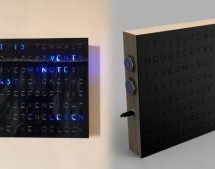 Word clocks are a cool way to tell the time. While they could have probably been built back in the 1960s with a bunch of relays and bulbs, they really only came into their own in the LED-everything era. [Vatsal Agarwal] built one of his own, showcasing his maker credentials. It's a build that relies on good woodworking practices from the ground up. Maple wood is used for the frame, cut and prepared on a mit ...
Read more

›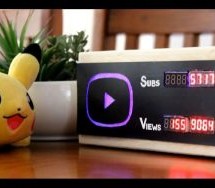 How do you hack your motivation? Do you put red marker Xs on a paper calendar every day you exercise? Do you use an egg timer to sprint through dozens of emails? Do you lock all the doors and shut off your data to write some bulletproof code? If you are [Hulk], you build a YouTube Desktop Notifier showing his YouTube subscribers and views. This is his ticket to getting off the couch to make a video about ju ...
Read more

›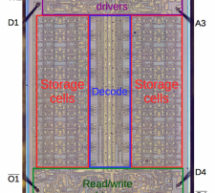 Intel's first product was not a processor, but a memory chip: the 31011 RAM chip, released in April 1969. This chip held just 64 bits of data (equivalent to 8 letters or 16 digits) and had the steep price tag of $99.50.2 The chip's capacity was way too small to replace core memory, the dominant storage technology at the time, which stored bits in tiny magnetized ferrite cores. However, the 3101 performed at ...
Read more

›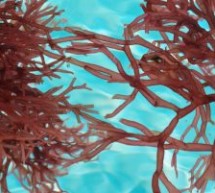 Lithium-sulfur batteries are suitable for both vehicle and grid applications as they are ultra-cheap, high-energy devices. Sulfur is a very low-cost material and the energy capacity is much higher than that of lithium-ion. So, lithium-sulfur is one chemistry that can possibly meet the demand for energy storage at a cheap price. However, the serious problem is, lithium-sulfur batteries suffer from significan ...
Read more

›