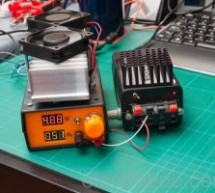 Intro What does one do when designing a power supply? Well, build a power supply tester, of course. One of the simplest things to build is a constant current load. This will allow for testing of the endurance of the power supply, as most of the designs out there are using slow components. However, I wanted to make a better one: one that I could hook up to my Analog Discovery and generate a test waveform to ...
Read more

›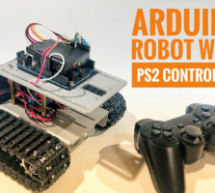 As far as controlling robots goes, makers today are spoilt for choice. WiFi and Bluetooth enabled microcontrollers are a dime a dozen, and integration with smartphone apps is a cinch. Despite this, the old methods still hold sway, as [Igor Fonseca] demonstrates with a simple Arduino bot. It's a classic build, using a tracked chassis with a pair of motors providing propulsion and skid steering. The moto ...
Read more

›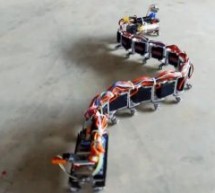 Arduino snake robot kit can be controlled via your smartphone A new robot snake kit has been created by Nevon Project which is powered using the Arduino Mega microcontroller and is equipped with 12 servos for locomotion and to control its 12 segments. The robotic snake kit is powered by a 7.4-volt battery pack and is controlled using the companion Android application via a Bluetooth connection. Th ...
Read more

›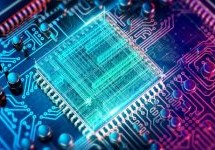 Advanced Research Report on 'Global Solderless Breadboards Market 2019'. ICRWorld Research estimates the future of the Solderless Breadboards industry with a thorough analysis of the forces governing the market. The report, titled 'Global Solderless Breadboards Market 2019 – Production, Sales, Demand, Supply, Cost Structure, Manufacturers, Shares, Forecast 2024,' is a comprehensive take on the strengths bol ...
Read more

›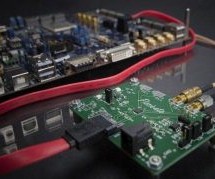 For the first time in history, a prototype radio has been created that is claimed to be completely digital, generating high-frequency radio waves purely through the use of integrated circuits and a set of patented algorithms without using conventional analog radio circuits in any way whatsoever. This breakthrough technology promises to vastly improve the wireless communications capabilities of everything fr ...
Read more

›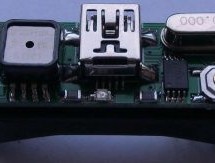 I found on Ebay very nice, small 12v 23A battery holders for PCB mounting style and decided to fit the SMALL DIGITAL BAROMETRIC ALTIMETER just on the back of the holder. So basically this is the same schematic as the SMALL DIGITAL BAROMETRIC ALTIMETER, however I moved some of the connections to different MCU pins because of PCB space limitations. In spite of the small size the functional remains the same. – ...
Read more

›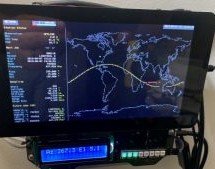 For many of us, ad hoc projects end up having a certain permanence to them. Think of the number of Raspberry Pis and RTL-SDRs that are just dangling from a USB cable under a desk or stuffed behind a monitor, quietly going about their business. If it ain't broke, don't fix it. Some projects, though, just end up accreting past the acceptable point. This wall-mounted SatNOGS ground station is a great ...
Read more

›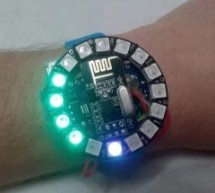 If you would prefer to build your very own DIY heart rate monitor, rather than purchase an expensive smartwatch or fitness tracker. You may be interested in a project published to the Hackster.io website earlier this year providing instructions on how to create a simple wearable heart rate monitor using an Arduino Nano R3. The tiny Arduino development board has been combined with a generic nRF24 Module toge ...
Read more

›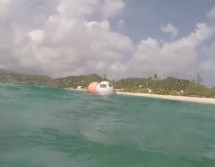 Those beautiful and dangerous ocean waves that beckon us to the coast are more than just a pretty sight. They can tell us a lot about weather patterns and what the sea itself is doing. As vital as this information is, the existing methods of doing wave research are pretty expensive. The team at [t3chflicks] wanted to show it can be done fairly cheaply, to encourage more citizen scientists to contribute. Mor ...
Read more

›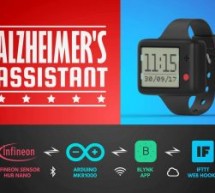 A smartwatch with fall and location detection, reminders and more, designed to help you or your loved one with Alzheimer's! Story 1 in 9 people aged 65 and older has Alzheimer's disease Family caregivers spend more than $5000 an year caring for someone with Alzheimer's. For some families this means missing a vacation. But for others, it may mean going hungry These facts quoted straight from the Alzheimer's ...
Read more

›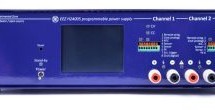 Envox Experimental Zone (EEZ) is an open hardware and open source development website, that creates and shares various open source hardware and software projects using as much as possible open-source tools and technologies. One of their projects is the programmable bench power supply 'EEZ H24005'. The goal is to make a reliable, modular, open and programmable power supply, that can be used for various tasks ...
Read more

›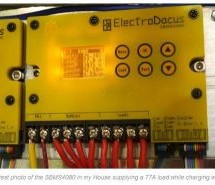 Solar BMS (Solar Battery Management System) is a solar charge controller designed to replace the Lead Acid solar charge controllers most people use today in Offgrid, RV, Boats and multiple other applications with 12V and 24V systems. Solar BMS can be used with 3 up to 8 Lithium cells (any type) or supercapacitors. The new SBMS100 will have multiple improvements over the first generation SBMS4080 see further ...
Read more

›