Full-size metal detectors are great for narrowing down a region to start digging through. But what if you had a smaller metal detector that could pinpoint the location? Then you could spend far less time digging and way more time sweeping for metal. Metal detectors work because of the way metal behaves around electromagnetic fields. [mircemk] reused the ferrite core from an old MW radio to build the antenna ...
Read more

›
[Christofer Hiitti] found himself with the latest Microsoft Flight Simulator on his PC, but the joystick he ordered was still a few weeks out. So he grabbed an Arduino, potentiometers and a button and hacked together what a joke-yoke. The genius part of this hack is the way [Christopher] used his desk drawer for pitch control. One side of a plastic hinge is attached to a potentiometer inside a drawer, while ...
Read more

›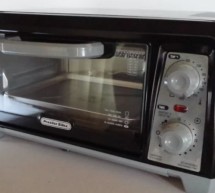 An Arduino-compatible smart outlet designed to instantly turn your toaster oven into a reflow soldering station. Keep up to date with our progress by following us on Twitter: @Reflowster or visit us online at www.reflowster.com Reflow soldering Advances in technology continue to shrink the size of components. Hobbyists, who have traditionally worked with through-hole parts, are finding these parts harder an ...
Read more

›
The new Texas Instruments 0.3" HD Tilt & Roll Pixel (TRP) DLP® Pico™ chipset is TI's smallest, most power-efficient HD micro-mirror array and can generate 720p displays from compact applications, including tablets, smartphones, accessories, wearable displays, augmented reality displays, interactive surface computing, digital signage and control panels. The chipset delivers significantly higher levels of ...
Read more

›
Every so often, console manufacturers release a crystal edition of their hardware that never really lives up to the hype. The manufacturing realities of producing optically clear plastic mean the expense is rarely justified, even for a special edition. Instead, we get hazy, smoky translucent cases that are comparatively underwhelming. Here to rectify that, [BitHead1000] delivers on a properly transparent Pl ...
Read more

›
As far as robots are concerned, wheels and tracks are great ways to get around when you've got serious work to do. However, if you want to build something that feels more animal than machine, building a walking 'bot is the way to go. [Technovation] delivers a great example in the form of this quadruped design. It's a build executed in the modern style, taking full advantage of contemporary design tools and ...
Read more

›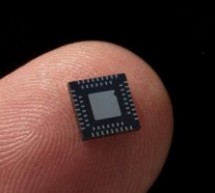 Atmosic Technologies Inc. (Saratoga, CA) has launched the M2 and M3 Bluetooth 5.0 transceiver chips, claiming them to be the lowest power Bluetooth wireless chips available. Atmosic took a wireless agnostic approach to determine the most power-efficient foundation for its first IoT connectivity solutions. To radically reduce power consumption, Atmosic has developed three key technologies: Lowest Power Radio ...
Read more

›
The new power supply series consists of the R&S NGE102B with two channels and the R&S NGE103B with three channels. They are suitable for various applications in education and production as well as in R&D labs. With these new features, Rohde & Schwarz is addressing the educational sector in particular. The power supplies' new colour-coding of the channels simplifies operation. Thanks to regul ...
Read more

›
We're happy to announce the release of the new Arduino Micro board. The Arduino Micro packs all of the power of the Arduino Leonardo in a 48mm x 18mm module (1.9? x 0.7?). It makes it easier for makers to embed the Arduino technology inside their projects by providing a small and convenient module that can be either used on a breadboard or soldered to a custom designed PCB. The Micro has been developed in c ...
Read more

›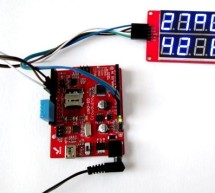 In this blog post, I am providing you step by step instructions to build a very simple temperature and relative humidity meter for indoor use. All you need to build this project are an Arduino Uno or compatible board, a DHT11 sensor, and a MAX7219 based 8-digit serial 7-segment LED display. The temperature is displayed in degree Celsius and relative humidity in percentage. Things required to build this proj ...
Read more

›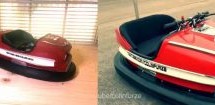 A few years ago, YouTubing madman [Colin Furze] took an old bumper car and made a 600-horsepower beast of a go-kart that managed to clock 100MPH with a headwind. This isn't that. It's a miniaturized, remote-control homage to [Colin]'s go-kart that is equally awesome. [Forsyth Creations] started by CAD-modeling the chassis right on top of a still from the video. The entire body is 3D-printed in four large pi ...
Read more

›
Master of 3D printed robots, [James Bruton], plans to do some autonomous rover projects in the future, but first, he needed a modular rover platform. Everything is cooler with tank tracks, so he built a rover with flexible interlocking track sections. The track sections are printed with flexible Ninjaflex filament. Each section has a tab designed to slot through two neighboring pieces. The ends of the tabs ...
Read more

›