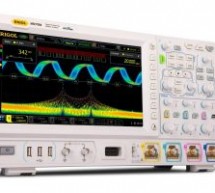 The Chinese based technology company Rigol Technologies has launched a new high-performance oscilloscope series, the MSO/DS7000 Oscilloscopes. This new series incorporates some of Rigol's latest developed technologies and includes RIGOL's self-developed ASIC chipset "Phoenix" into it. The introduction of the MSO/DS7000 series oscilloscope will make it the first time for a Chinese enterprise t ...
Read more

›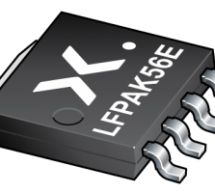 A MOSFET known as a metal-oxide-semiconductor-field-effect transistor is a special type of field-effect transistor which has an insulated gate where in this case the voltage determines the conductivity of the device. Just like conventional transistors, they are also used for switching and amplifying signals. MOSFETs are now more commonly used in digital and analog circuits than BJTs (bipolar junction transi ...
Read more

›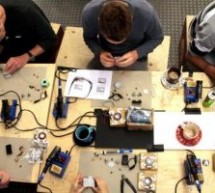 PCBWay is a leader in the manufacture of PCB and a reliable PCBA services. PCBWay doesn't only work with makers but they are giving back to the maker's community. PCBWay has sponsored over 800 PCB based projects coming from students, teachers, electronics engineers and other people who showed interest in electronics. However, what is being offered now by PCBWay is a win-win coin, as both sides are profitabl ...
Read more

›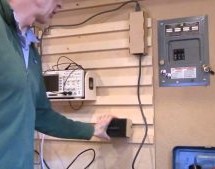 For some of us, our workbench is where organization goes to die. Getting ready to tackle a new project means sweeping away a pile of old projects, exposing exactly as much bench space needed to plop down the new parts. On the other end of the spectrum lie those for whom organization isn't a means to an end, but an end itself. Their benches are spotless, ready to take on a new project at a moment's notice. [ ...
Read more

›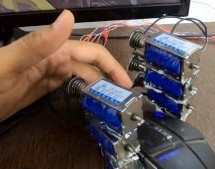 This is a very exciting time for those who like to spend their downtime exploring virtual worlds. The graphics in some big-budget titles are easily approaching photorealism, and immersive multi-channel sound can really make you believe you've been transported to another place or time. With another generation or two of GPU development and VR hardware, the line between gaming and reality is bound to get awful ...
Read more

›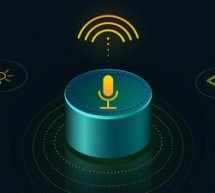 Not too many years ago, talking to the air and expecting a response was either the sign of a hardcore Trekkie or someone with an over-developed or diluted imagination. Now, of course, voice assistants like Amazon Alexa and Google Assistant are not only commonplace, they're actually now in use by more than half of the world's smartphone users. And Alexa and Google can do far more than cue up your favorite so ...
Read more

›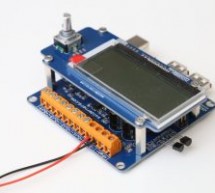 Description After 3 years of development, this open source project is nearing completion. From its modest beginnings it has evolved into a rather sophisticated device with a USB interface, powerful USB charging ports, a 20x4 character LCD, a rotary encoder with push button, precision measurement of everything from voltages and currents to temperatures. There are 4 PWM power outputs, 4MB of storage for a yea ...
Read more

›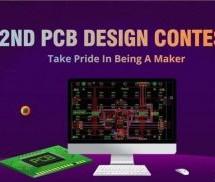 Late of last year, PCBWay, a leading manufacturer in PCB and PCBA, announced the first of it's kind PCB design contest in close partnership with SpainLabs (Well-known Spanish electronic forum) with amazing prices and even cash prices was offered to some of the best PCB and Product design from several competitors which all ended up in a huge success. In less than 3 months since the end of the first desi ...
Read more

›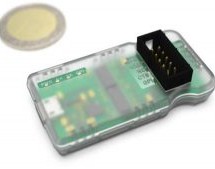 Coming soon to Crowd Supply is the ultimate USB-UART converter. μArt is a device that offers safe and reliable USB-to UART conversion. The voltage levels, electric potentials, and communication speeds are no longer a concern, and it can be used for data exchange or for Programming Arduino or ESP. μArt was designed for enthusiasts and professionals and for users in general who want to save money, time, and h ...
Read more

›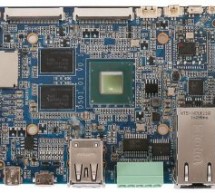 Ohio based company, Estone Technology (AKA Habey) has updated the product page for the new EMB-2610 Pico-ITX SBC. The EMB-2610 follows earlier Habey Pico-ITX SBCs such as last year's i.MX6 UL powered EMB-2200 and i.MX6 based EMB-2230. This time Estone has used a 14nm Intel Atom SoC. Rather than going with Apollo Lake, they used the quad-core, 1.92GHz Atom x5-Z8350 from the Cherry Tr ...
Read more

›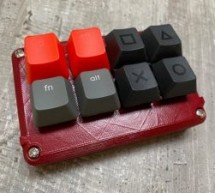 Have you built a macro keypad yet? This is one of those projects where the need can materialize after the build is complete, because these things are made of wishes and upsides. A totally customized, fun build that streamlines processes for both work and play? Yes please. The only downside is that you actually have to like, know how to build them. Suffer no more, because [Andy Warburton] can show you e ...
Read more

›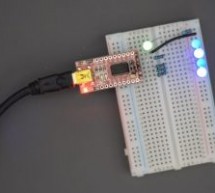 The FT232 USB-to-serial converter is one of the most commonly-used methods of adding USB functionality to small projects, but recently I found that these chips are capable of sending more than just serial signals. With some creative programming, individual output pins can be big-banged to emulate a clock, data, and chip select line to control SPI devices. This post shares some of the techniques I use to bit ...
Read more

›