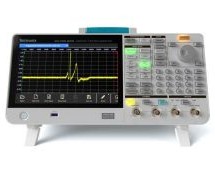 Tektronix, Inc., a leading worldwide provider of measurement solutions, announced that it has redefined the arbitrary/function generator (AFG) with the introduction of the AFG31000 series. A completely new design, the AFG31000 features many key firsts including the industry's largest touchscreen and new user interface that will delight engineers and researchers who need to generate increasingly complex test ...
Read more

›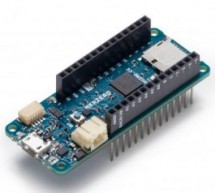 Arduino had announced a new member of its family: MKRZero! This new board comes with the size of 61x25mm MKR1000 board and the power of ARM-core Arduino Zero. The ARM-core board consists of an on-board SD connector with dedicated SPI interfaces (SPI1) that make it easy to browse your files with no extra hardware. You can power your MKRZero using a micro-USB cable or a LiPo battery, but you should pay attent ...
Read more

›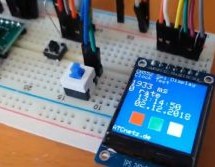 There are rumors of a cheap chip that does USB natively, has an Open Source toolchain, and costs a quarter. These aren't rumors: you can buy the CH552 microcontroller right now. Surprisingly, there aren't many people picking up this cheap chip for their next project. If there's no original projects using this chip, no one is going to use this chip. Catch 22, and all that. Like a generous god, [Aaron Christo ...
Read more

›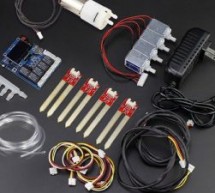 We have a great deal for Arduino fans in the Geeky Gadgets Deals store today, the Arduino Automatic Smart Plant Watering Kit 2.0. The Arduino Automatic Smart Plant Watering Kit 2.0 is available in the Geeky Gadgets Deals store for $69, have a look at the video below. https://youtu.be/3WieNWgikEQ Keep your plants hydrated and healthy while you dabble in DIY electronics with this Arduino automatic plant water ...
Read more

›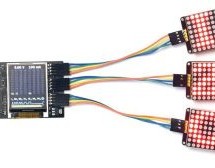 I²CDriver is an easy-to-use, open source tool for controlling I²C devices. It works with Windows, Mac, and Linux, and has a built-in color screen that shows a live "dashboard" of all the I²C activity. It uses a standard FTDI USB serial chip to talk to the PC, so no special drivers need to be installed. The board includes a separate 3.3 V supply with voltage and current monitoring. I²C is Everywhere It's in ...
Read more

›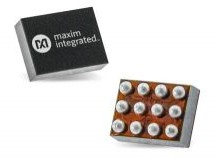 Maxim MAX17250 DC-DC Boost Converter is a high-efficiency, low quiescent current, synchronous boost (step-up) converter with True Shutdown™, programmable input current limit, and short-circuit protection. The MAX17250 has a wide input voltage range of 2.7V to 18V and generates an output voltage of 3V to 18V. The MAX17250 has a maximum on-time of 800ns and implements three modes of operation. The first mode ...
Read more

›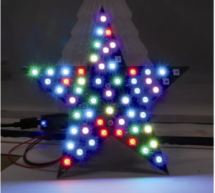 A tech Christmas decoration, created by means of Neopixel LEDs and controlled via an Arduino Micro board, that takes up a minimal amount of space. With the Xmas holidays approaching, we always try to propose a solution or another, one that is capable of combining tradition and innovation, so to avoid the usual or the trivial – even if always welcome – gadget, that is used as a Christmas decoration: and they ...
Read more

›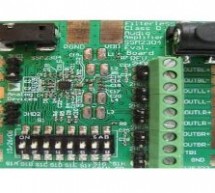 Global Analogue Development Kits Market report appears as an essence of a thorough analysis of the global Analogue Development Kits industry which covers all influential factors of the market. The report especially emphasizes Analogue Development Kits market size based on value, volume, and revenue. The report further contains an extensive specification of various market segments that includes Analogue Deve ...
Read more

›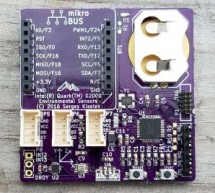 Introduction This is a fairly small (51 x 51 mm) board, equipped with a low power Intel Quark D2000 microcontroller, and several sensors (accelerator, temperature, humidity, atmospheric pressure), as well as a mikroBUS compatible header and a Grove compatible connectors, that can be used to connect additional sensors, memory, or radio modules. The board can be used to monitor the environment conditions, and ...
Read more

›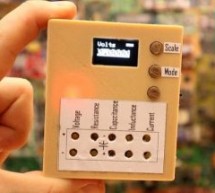 Arduino enthusiasts and makers searching for a new project to keep them busy this weekend may be interested in a new DIY Arduino Nano multimeter created by YouTuber Electronoobs. Using a small OLED screen in combination with the Arduino Nano together with a couple of buttons and 16-bit ADC for precise measurements the multimeter has been finished within simple 3D printed casing. Power to the multimeter is p ...
Read more

›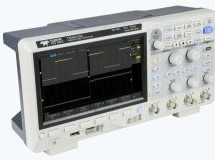 Teledyne LeCroy T3DSO1000 Oscilloscopes are a 2- and 4-channel series of high-speed waveform-capturing devices. The robust T3DSO1000 series can capture up to 400,000wfm/s (in sequence mode), using a 7-inch TFT-LCD to display 256-level, intensity-grading results at 800×480 pixels. This family of oscilloscopes features 100MHz and 200MHzmodels, a digital intelligent trigger system, security erase mode, pass/fa ...
Read more

›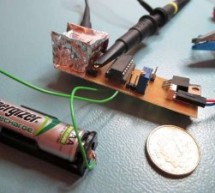 Currently I'm trying to make a working version of a radioactivity detector that uses semiconductor as a sensor. It's a different approach than Geiger-Muller detectors or ionization chambers, more complicated, but also much more interesting. While Geiger-Muller counters can only provide information about the amount of particles in a period of time, semiconductor detectors can also measure their energy, so it ...
Read more

›