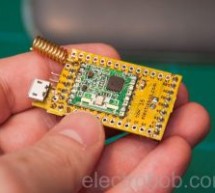 As I was mentioning in my 1000.1000 Hardware selection, I have opted for the cool RFM69HW radio module. Weirdly enough, in quite a few sources (big distributor and ebay) the higher power HW module is cheaper. So there ie no reason not to get the higher power module, given quantity discounts. But I want it to operate at lower power most of times. The datasheet does not show any differences at lower power, so ...
Read more

›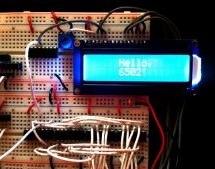 Over the years we've seen a number of homebrew 6502 computers assembled with little more than a breadboard, a sack full of jumper wires, and an otherworldly patience that would make a Buddhist Monk jealous. Anyone who takes the time to assemble a fully functional computer on a half-dozen breadboards lined up on their workbench will always be a superstar in our book. While we're still too lazy to attempt one ...
Read more

›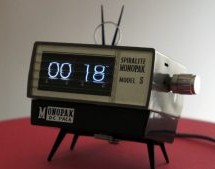 After covering a few of his builds at this point, we think it's abundantly clear that [Igor Afanasyev] has a keen eye for turning random pieces of antiquated hardware into something that's equal parts functional and gorgeous. He retains the aspects of the original which give it that unmistakable vintage look, while very slickly integrating modern components and features. His work is getting awfully close to ...
Read more

›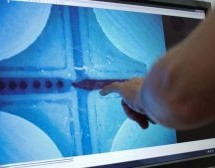 Researchers at Cardiff University use 3D printing to create small devices that move small volumes of fluid and are used in various areas of research. 3D printing makes it possible to share the devices with other researchers, making the study of microfluidics more accessible to a wider audience. The 3D printed devices offer a cost-effective alternative to the traditional ones, which are expensive and require ...
Read more

›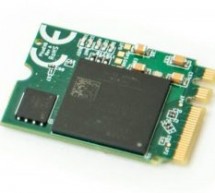 The Xilinx Artix dev kits that fit in your laptop. A convenient, affordable way to explore Xilinx PCIe IP. PicoEVB is an affordable, open source, development board which can be used to evaluate and prototype PCI Express designs using a Xilinx Artix 7 FPGA on Windows or Linux hosts. The boards are designed around the Artix 7 (XC7A50T). Use Cases While the main intent of PicoEVB is PCIe design prototyping, it ...
Read more

›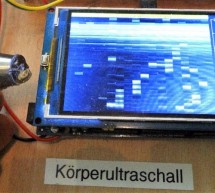 That first glimpse of a child in the womb as a black and white image on a screen is a thrilling moment for any parent-to-be, made possible by several hundred thousand dollars worth of precision medical instrumentation. This ultrasound machine cobbled together from eBay parts and modules is not that machine by a long shot, but it's still a very cool project that actually gives a peek inside the skin. The ult ...
Read more

›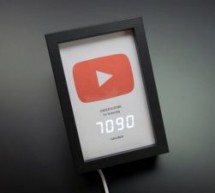 I was inspired by the Play Button awards YouTube sends out for subscriber milestones and whipped up a simple circuit using an ESP8266 wifi board and seven segment display to show off my realtime subscriber count. This is a great IoT beginner project, with just a little soldering and a code personalization required to make it work for your own account. I made a version 2 that supports more than 10K subscribe ...
Read more

›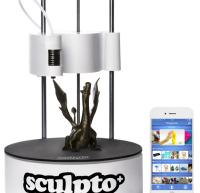 Two years ago, the Sculpto 3D printer appeared to make 3D printing more affordable and user-friendly for everyone. Recently, the new version Sculpto+ came with more useful features, making it a unique printer with the same printing area and price range. The Sculpto+ printer is a compact printer for beginners, kids and adults to start with 3D printing in a simple way. In addition to small size and lightweigh ...
Read more

›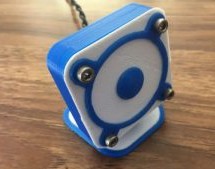 The common magnetic loudspeaker is, fundamentally, a fairly simple machine. A static magnetic field is generated by a permanent magnet, and a membrane is mechanically connected to a coil. When a varying electrical current is passed through the coil, this causes the coil to move due to the magnetic field, vibrating the membrane and producing sound. [Mattosx] put this theory into practice with a simple 3D-pri ...
Read more

›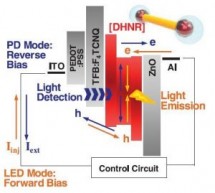 A team of researchers from the US and South Korea reported a unique type of NanoLEDs with unprecedented brightness levels, that excess 80,000 cd/m2, and also can operate both as light emitters and light detectors. These new LEDs are about 50nm long and 6nm in diameter. As described in the paper, they included quantum dots of two different types, one of which can enhance radiative re-combinations (useful for ...
Read more

›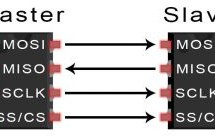 When you connect a microcontroller to a sensor, display, or other module, do you ever think about how the two devices talk to each other? What exactly are they saying? How are they able to understand each other? Communication between electronic devices is like communication between humans. Both sides need to speak the same language. In electronics, these languages are called communication protocols. Luckily ...
Read more

›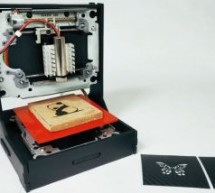 The YouTube channel DIY Builder has published and created a DIY Arduino laser engraver which is powered by an Arduino Nano development board and is fitted with a 200-250mW 650nm Laser Module. Check out the video below to learn more about the DIY Arduino laser engraver constructed using the innards from an old PC DVD player. A full list of all components has been provided enabling you to get everything ready ...
Read more

›