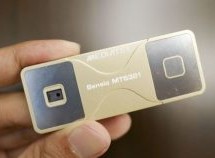 Smartphones in recent times have contributed to the growth of the medical sensing industries with a major success in the usage of a smartphone camera and flash to detect heart rate. Specialized Apps installed on the phone can use the phone inbuilt camera and flash to read an individual heart rate with high accuracy but nothing else in the space of health monitoring. Sensio is a biosensor that will allow sma ...
Read more

›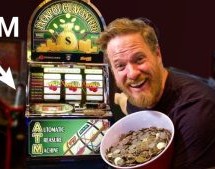 Have you ever wished that slot machines dispensed money as easily as an ATM? Well so did [Scotty Allen] from Strange Parts, so in collaboration with his friend [Matt] decided to combine the two. After a four-month journey fraught with magic smoke and frustration, they managed to build a fully functional ATM slot machine. The basic idea is that you insert your card and enter your pin like on a normal AT ...
Read more

›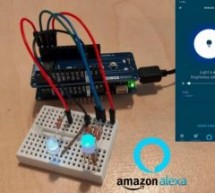 Arduino enthusiasts looking for a new project to keep them busy this weekend might be interested in how to use the Arduino IoT Cloud and Amazon Alexa to interact with your sensors. A new project published this month to the Hackster.io website provides a great tutorial on how you can combine Arduino and Alexa together to create a wide variety of different applications. "In this tutorial we are going to use A ...
Read more

›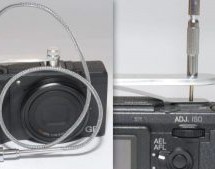 Most cameras these days offer some kind of built-in WiFI or Bluetooth control that allows you to fire your camera from an app on your smartphone. But not all of them do. The Ricoh GRII is one of those cameras that actually does offer some remote control via an app or USB remote, but sometimes you still want that tactile feel of pushing a shutter button, and the immediate response it gives. One GRII owner, S ...
Read more

›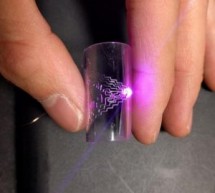 The researchers of North Carolina State University in the US, lead by Jingyan Dong, have developed a new technique for directly printing flexible, stretchable metal circuits. The innovative technique can be used with multiple metals and alloys. It is also compatible with existing manufacturing systems which can integrate this new printing technology effortlessly. The technique uses the well known electrohyd ...
Read more

›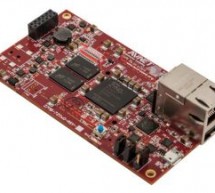 MicroZed is a low-cost development board from Avnet, the makers of the $475 ZedBoard and the entry level MiniZed development boards. Its unique design allows it to be used as both a stand-alone evaluation board for basic SoC experimentation or combined with a carrier card as an embeddable system-on-module (SOM). The MicroZed processing system is based on the Xilinx Zynq®-7000 All Programmable SoC. The Zynq® ...
Read more

›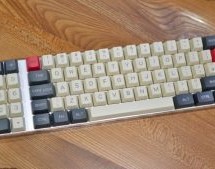 The great thing about being a maker is that when the market fails to meet your needs, you can strike out on your own. [GuzziGuy] did just that, building a bespoke mechanical keyboard that's stylish to boot. The aim was to create a keyboard well suited to working without a mouse, and with a keypad on the opposite side to suit a left-hander's predilections. The case consists of an aluminium top plate with an ...
Read more

›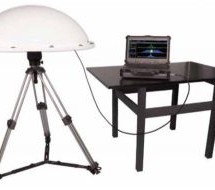 The increasing popularity of unmanned aerial vehicles (drones) has created a lot of security issues and possible privacy threats. Drone manufacturers have made them easy to fly so that any person without any experience can buy one and fly it without reading the instruction manual first. This has made them attractive for consumers, but also for criminals. Most of them have a camera to allow the user to go to ...
Read more

›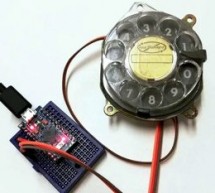 [Max] had a rotary dial from an old telephone and — unsurprisingly — had nothing in particular to do with it. The simple answer? Use an Arduino Leonardo to turn it into a USB keyboard device. Of course, the Leonardo can easily impersonate a USB keyboard, so that's the easy part of the project. Interfacing to the dial requires an understanding of how the phone system works. While today, TouchTone phones ...
Read more

›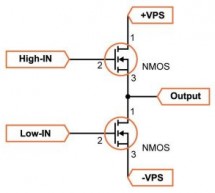 The mighty Class-D amplifier—build one yourself and be amazed by its efficiency. The heat sink barely gets warm! Have you always wanted to build your own audio power amplifier? An electronic project where you not only see the results but also hear them? If your answer is yes, then you should continue reading this article on how to build your own Class D amplifier. I will explain to you how they work and the ...
Read more

›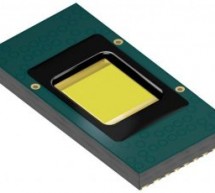 After over three years of research and field demos, a prototype of Osram's EVIYOS smart, controllable, high resolution LED automotive headlamp was introduced at the International Symposium on Automotive Lighting earlier this year in Darmstadt, Germany. This smart LED headlamp is able to control its 1,024 LED "pixels" individually. The basic component of the EVIYOS combines an LED chip with electronics to pr ...
Read more

›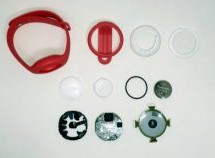 For this first edition of the hardware teardown, we're dissecting technology and lifestyle brand Withings' cheapest activity and sleep tracker: the Withings GO.   Since they launched their first connected weighing scale back in 2010 (the WiFi Body Scale), I've been a big fan of Withings. They make beautiful products that integrate seamlessly with their online platform and that seem to have a very decent li ...
Read more

›