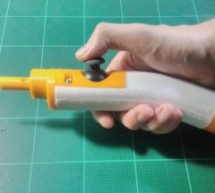 Makers and hobbyists searching for a new Arduino project to keep them busy this weekend may be interested in a 3D printed DIY Arduino electric screwdriver created by "Progress Thailand". The DIY electric screwdriver is fitted with a 9 g Micro server which has been modified for continuous rotation and connected to an Arduino Nano. As you can see from the image above the electronics have then been housed in a ...
Read more

›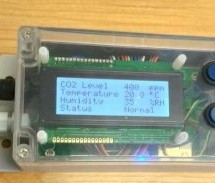 CO2 Monitoring is mandatory in many workplaces and it affects two of my clients directly in Barrel Halls where wine is stored and aged in temperature and environmentally controlled areas. The table below shows the affects of various concentrations in the air. 250-350ppm Normal background concentration in outdoor ambient air 350-1,000ppm Concentrations typical of occupied indoor spaces with good air exchange ...
Read more

›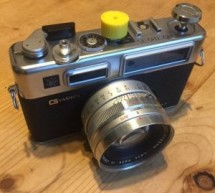 I've been stuck in my house filling orders for my Kickstarter campaign for the CAMERADACTYL 4×5 Field Camera, mostly just babysitting printers, changing filaments and adjusting extruders every few hours. This has left me with some rare time for tinkering. Recently I built a cheap, quick and dirty tool to calibrate a project that I was working on. I was adding manual shutter speed adjustment to my Yashica El ...
Read more

›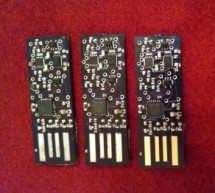 Infinite Noise TRNG (True Random Number Generator) For instructions for compiling the and using Infinite Noise TRNG driver, go to the software sub-directory, and read the README file there. Both Linux and Windows are supported. The Infinite Noise TRNG is a USB key hardware true random number generator. It uses what I call a "Modular Entropy Multiplier" architecture (previously Infinite Noise Multiplier or F ...
Read more

›
The main objective of this project is to show how to interface a uCAM-II serial camera to 4Duino. uCAM-II is a highly integrated micro serial camera which could be controlled by any host that requires a video camera or a JPEG compressed still camera for embedded imaging applications. uCAM-II processes various features making it trivial to interface to a microcontroller. Following are the list of few feature ...
Read more

›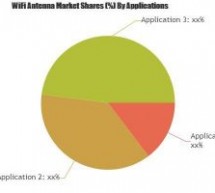 HTF MI recently introduced Global WiFi Antenna Market study with in-depth overview, describing about the Product / Industry Scope and elaborates market outlook and status to 2023. The market Study is segmented by key regions which are accelerating the marketization. At present, the market is developing its presence and some of the key players from the complete study are Mobilemark, RF Solutions, Adeunis RF, ...
Read more

›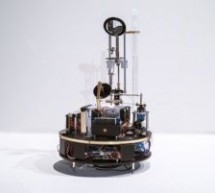 It's said that beauty and art can be found anywhere, as long as you look for it. The latest art project from [dmitry] both looks in unassuming places for that beauty, and projects what it sees for everyone to view. Like most of his projects, it's able to produce its artwork in a very unconventional way. This particular project uses water as a lens, and by heating and cooling the water it produces a changing ...
Read more

›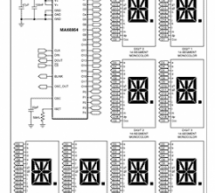 Abstract: This article is how-to guide, intended as a quick learning aid for engineers considering using the MAX6954 to drive 14-segment monocolor LEDs. The MAX6954 is a versatile display driver, capable of controlling a mix of discrete, 7-segment, 14-segment, and 16-segment LED displays through a serial interface. This application note shows a typical application and configuration for driving eight mono-co ...
Read more

›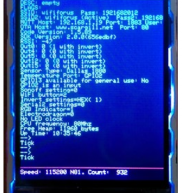 How about a cheap serial terminal for less than a fiver all-in? In a previous blog entry I've been working on more developments for the increasingly powerful home control system using an Arduino as a kind of universal I2c peripheral to the ESP8266. The reason for that is just the vast range of driver software our there and the fact that from China you can get an Arduino-Nano-type-board for under £2. There a ...
Read more

›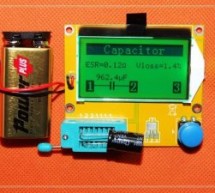 When I started to deal with Chinese electronics suppliers from websites like Alibaba, Aliexpress and Taobao, I discovered that there are huge amount of undiscovered tools from the Chinese market. They are not easily discovered, maybe due to the Chinese language barrier, especially when we deal with a Chinese website like Taobao or maybe because most of us are used to deal with known electronics distributors ...
Read more

›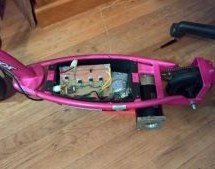 Beyond pride, the biggest issue keeping adults off small motorized scooters is the fact that their tiny motors usually don't have the power to move anything heavier than your average eighth grader. That didn't stop [The_Didlyest] from snapping up this $7 thrift store find, but it did mean the hot pink scooter would need to be beefed up if it had any hope of moving 170 lbs of hacker. Logically, the first ste ...
Read more

›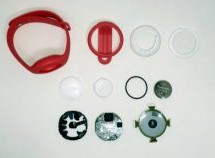 For this first edition of the hardware teardown, we're dissecting technology and lifestyle brand Withings' cheapest activity and sleep tracker: the Withings GO.   Since they launched their first connected weighing scale back in 2010 (the WiFi Body Scale), I've been a big fan of Withings. They make beautiful products that integrate seamlessly with their online platform and that seem to have a very decent li ...
Read more

›