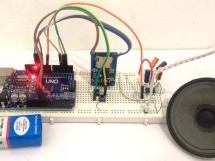 Adding sounds or music to our project will always make it looks cool and sounds much more attractive. Especially if you are using an Arduino and you have lots of pins free, you can easily add sound effects to your project by just investing in an extra SD card module and a normal speaker. In this article I will show you how easy it is to Play music/add sound effects using your Arduino Board.  Thanks to the A ...
Read more

›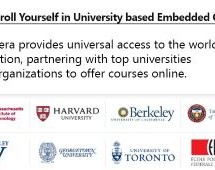 Arduino Step by Step Tutorials : Your complete guide. You will enter in the world of wonders embedded system, and together we will make YOU a professional Arduino Geeks. ...
Read more

›
The Official Arduino Starter Kit is here! This kit walks you through the basics of using the Arduino in a hands-on way. You'll learn through building several creative projects. The kit includes a selection of the most common and useful electronic components with a 170-page book of 15 projects. Starting the basics of electronics, to more complex projects, the kit will help you control the physical world with ...
Read more

›
Having difficulty in selection of arduino boards?. Now use our Arduino Selector tool. Filter your specs under the table. ...
Read more

›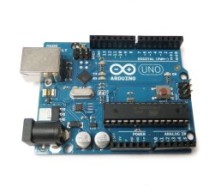 An Arduino is an open-source microcontroller development board. In plain English, you can use the Arduino to read sensors and control things like motors and lights. This allows you to upload programs to this board which can then interact with things in the real world. With this, you can make devices which respond and react to the world at large. For instance, you can read a humidity sensor connected to a po ...
Read more

›