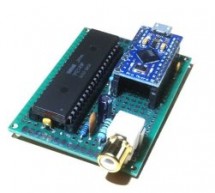 Relive the fun of early computer game music with an authentic 8-bit chiptune synthesizer, which you can control over MIDI from the comfort of any modern DAW software. This simple circuit uses an Arduino to drive an AY-3-8910 programmable sound generator chip (or one of its many clones) to recreate that 1980's sound. Unlike the many designs that need specialised software to edit music, this looks l ...
Read more

›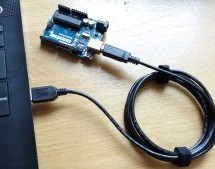 For several projects you might want to acquire some data from an Arduino board. There are several options and the one that I chose here uses the USB connection. I will explain how to store your data in a text file in order to plot it. I will use Python 3, the Arduino IDE and an Arduino UNO. (I'm working on Linux but I think it should be the same procedure under macOS and Windows.) Step 1: The Arduino Code T ...
Read more

›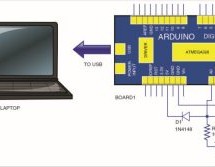 Oscilloscopes are an essential tool for electronics hobbyists and professionals to verify that their designs would work as expected. PC-based oscilloscopes score over standalone oscilloscopes due to their compact size, low cost and ability to do offline analysis. Here we describe how you can make your own oscilloscope at a very low cost using your PC and an Arduino board as the hardware for signal acquisiti ...
Read more

›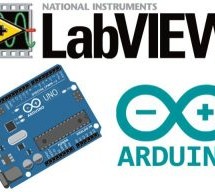 Interfacing LabVIEW With Arduino In previous article of Getting Started with LabVIEW, we have seen about LabVIEW and how it can be graphically programmed and executed in computer (software level). Now in this article we learn about How to Interface LabVIEW with Arduino Board. Requirements To interface LabVIEW with Arduino, you require the following software's and hardware's, LabVIEW (software) NI VISA (soft ...
Read more

›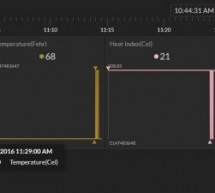 This demonstrates how to use your Arduino MKR1000 to connect to InitialState.com to produce colorful visualizations of your sensor data. Things used in this project Hardware components Arduino MKR1000 × 1 DHT11 Temperature & Humidity Sensor (4 pins) × 1 Breadboard (generic) × 1 Jumper wires (generic) × 1 USB-A to Micro-USB Cable × 1 Software apps and online services Arduino IDE Initial State Story This ...
Read more

›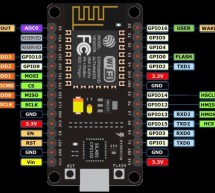 A guide to getting started with the ESP8266 with the Arduino IDE This assumes that yo have a NodeMCU type board with the Silicon Labs CP2102 USB to UART Bridge. These boards are convenient because they can be connected directly to your computer for progamming and serial console. NodeMCU pin functions First install the  Silicon Labs CP2102 USB to UART Bridge driver for your operating system. Then follow the ...
Read more

›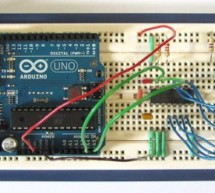 This tutorial shows how to interface eight LEDs to an Arduino using only two Arduino pins. This is made possible by using a PCF8574 I/O expander IC. A "Knight Rider" display is shown on the LEDs. Prerequisites Complete tutorial 4 – Arduino Knight Rider. Be able to use DIP IC packages, e.g. from tutorial 17. Components In addition to an Arduino Uno board, USB cable, wire links and a breadboard, you will need ...
Read more

›
Hello Everyone. This is my very first Instructable so please go easy on me. This was more or less a test project to see if my new arduino board worked. Any friendly advice will be greatly appreciated so my future posts can be even better. I am going to show you how to create the best device on earth. Well i mean if you brought this back to the 1600s then it would be the best device on earth. Anyways lets ge ...
Read more

›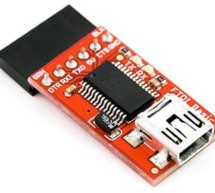 Since you lacked the USB interface in your own Arduino board, it becomes necessary to use a homemade/ready-made USB to Serial Converter Module as an efficient and economical solution. Inexpensive and easy-to-use USB to Serial Converter modules are now widely available, such as one shown here. With the help of this little module you can program your own arduino through a simple interfacing as described. Usua ...
Read more

›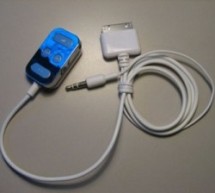 This tutorial will describe a way of controlling an iPod remote, and thus, an easy way of getting some music and sound out of your Arduino project. The remote we used was an unofficial remote I found on the worldwide auction site for around 10 USD, an opto-isolator can be found in your local electronics store. We used a TIL116 opto-isolator between the Arduino and the remote to safely send signals in betwee ...
Read more

›
The HSM-20G is an analog humidity and temperature sensor that outputs analog voltage respects to relative humidity and temperature. However from this sensor relative humidity is found along with temperature. Relative humidity is the percentage of moistures of airs for a particular temperature [1]. Feature: 1. Storage range: -20°C to 70°C 2. Operating range: 0°C to 50°C Application: HSM-20g is considered as ...
Read more

›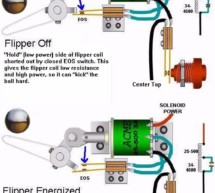 If you are contemplating building your own machine, then you probably already know a good bit about how pinball machines work. It's basically series of electro-mechanical events where a steel ball activates a switch, which in turn fires a solenoid that drives a mechanism, sending the ball off in some other direction where it most likely hits another switch, and so on and so on… The Flippers are the only rea ...
Read more

›