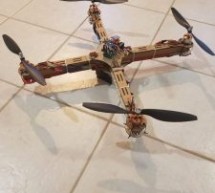 This project started all the way back when I was in 6th grade and completely new to electronics, when I thought to myself, "Hey, let's build a drone....it shouldn't be that hard......right?" Yea, guess what, it's hard. Almost 4 years later, this project is coming to a close, and along the way, I have built my engineering knowledge from the ground up, and I will be sharing my knowledge with everyone in the I ...
Read more

›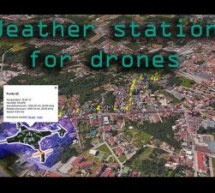 The project consists of a kit for drones that includes an electronic device that functions as a meteorological station. Things used in this project Hardware components Arduino MKR1000 or Arduino/Genuino Zero + Arduino wifi shield 101 × 1 DHT22 Temperature Sensor × 1 Jumper wires (generic) × 1 LED (generic) recommended one Green, one Yellow and one Red × 3 Resistor 10k ohm × 1 Resistor 4.7k ohm × 3 SparkFun ...
Read more

›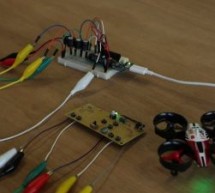 Learn how to lift-off a drone with your mind and a hacked controller using a MindWave sensor, Arduino MKR1000 and Processing. Things used in this project Hardware components Arduino MKR1000 × 1 Micro Racing Drone × 1 Capacitor 100 µF × 4 Resistor 221 ohm × 4 Jumper wires (generic) × 12 Breadboard (generic) × 1 Mindwave Neurosky × 1 Software apps and online services Processing 3 Arduino IDE Hand tools and fa ...
Read more

›
Performing the control of the AR.Drone with the iOS or Android apps is really difficult. The controls are very unstable because the app virtual joystick hasn't a good sensitivity response. The idea was to use a real joystick instead of the Parrot application itself: So, to create an application to control the quadcopter, you need Linino with Node.js and the Ideino development environment on-board, that incl ...
Read more

›
[gallery ids="19920,19921,19922,19923,19924,19925,19926,19927"] arduino based Drone Quadricopter It's a tiny quadrotor helicopter! Update Feb 25 2012: Warning, I may have discovered a bug inside the CadSoft EAGLE 6.1.0 software that may make the PCB look slightly different. My design files are meant for 5.11 so use that instead. You have been warned. arduino based Drone Quadricopter Main Features: X mode fl ...
Read more

›