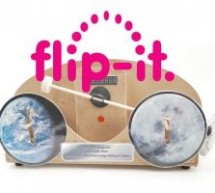 https://youtu.be/1QCvlQLj2JA Origins: This is a game I developed over a couple of years 2018-2019 It was originally called "Stupid Flip" and came out of my interest in creating simple and fun interactive games that could also be used for teaching coding. This is about the simplest game imaginable and involves flipping an arm from one player to another with a card (token) attached to the end with a magnet. T ...
Read more

›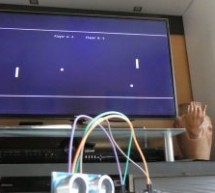 i'm MrWaffelXD and today I want you to show how to make a motion controlled Pong game. In this guide you learn, how to programm your own Pong and how to make a distance-controller, which you can use by moving your hand. But first: What is Pong? "Pong is one of the earliest arcade video games. It is a table tennis sports game featuring simple two-dimensional graphics. The game was originally manufacture ...
Read more

›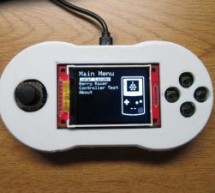 https://youtu.be/C8IPaMl1wTk Berry Racer is a game that I came up with and programmed using Arduino's Software. The game is run on a Teensy microcontroller which is connected through a custom PCB (Printed Circuit Board) to a Screen, a Joystick, four buttons, and a piezo speaker. The board can be powered through the micro USB port on the Teensy or with a battery that can be plugged into the back of the PCB, ...
Read more

›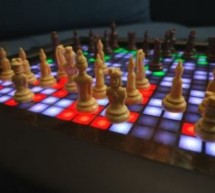 This project has been developed with the "Games" contest in my mind, I hope you'll like it and give your vote :) The idea of this project is quite simple. I want to simulate as many board games as possible using a simple electronic assembly. Of course, every game with its own software, which must be loaded into the simulators microcontroller. Thus, I could simulate games like: Ludo, Ladders and Snakes, Morr ...
Read more

›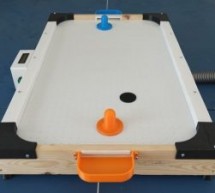 https://youtu.be/nLU8pFqxcTU A professional air hockey setup is usually available only in arcades due to the sophisticated systems that are required to operate it. Our goal was to build a DIY air hockey table, bringing this gaming experience at home. By using commonly available materials we have succeeded in making a cost effective and easy to build air hockey table. Our project uses the power of modern tec ...
Read more

›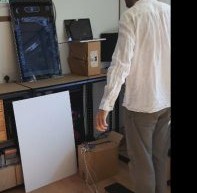 When the Nintendo Wii was launched players were encouraged, nay required, to leave the sofa and jump, dance, and jiggle in order to score points in their game of choice. While there is a steep learning curve in building for the Wii, it is easy to build a custom device that lets you control a game by physically jumping on pressure pads at the appropriate time. This instructable shows how I adapted the game ' ...
Read more

›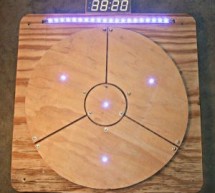 https://youtu.be/UPtVqJkY8N8 This is a fun and pretty easy project that I built as a Christmas present for my kid who loves throwing things. Watch the video to see what it can do. It's built out of a regular Arduino UNO, pressure sensors made from velostat, and RGB LED strip, and 7 segment LED display. Source code for the games is available on github. Enjoy! Step 1: Gather Materials Materials List: 2'x ...
Read more

›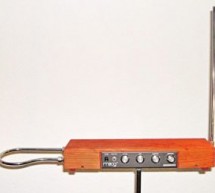 Theremin is an early electronic musical instrument controlled without physical contact by the thereminist (performer). It is named after the Russian inventor, Léon Theremin, who patented the device in 1928. A typical theremin musical instrument is shown in Fig. 1. This article explains how you can build an optical theremin using an Arduino Uno board and some readily available components. Etherwave ...
Read more

›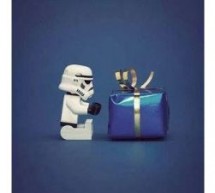 Would you like to surprise someone with a song? Things used in this project Hardware components Arduino MKR1000 × 1 Buzzer × 1 5 mm LED: Red × 1 5 mm LED: Green × 1 Resistor 330 ohm × 1 Story Would you like to surprise someone with a song? You pretend you forgot a birthday and suddenly the song starts playing while you give the present. Arduino can help you with this incredible gift. It can be either Happy ...
Read more

›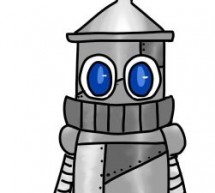 Arduino Mkr1000 + Uno + Leonardo + Java = Christmas shooting game. Things used in this project Hardware components Arduino UNO & Genuino UNO × 1 Arduino Leonardo × 1 Arduino MKR1000 × 1 3.7V battery × 1 HC-06 Bluetooth Module × 2 Arcade Button × 1 joystick × 1 Story I made so cool Christmas shooting game! The player is Santa and Monster is Rudolph! Also background music of the game is goes well with Chr ...
Read more

›
This  reaction time game tests the time taken by two players to react, and declare the fastest one as a winner. To do this I am using external interrupts and pin change interrupts in atmega328p. It gives four chance to each play, time of each chance is summed up and then the player with minimum time is declared as the winner. For the demo purpose, I'll be using pseudo random function in it, just to keep tra ...
Read more

›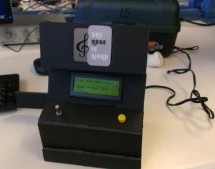 The objective of this project is to provide a multiplayer "pitch tuning" game in which the computer can determine the frequency of players' input notes. [gallery columns="2" size="medium" ids="31217,31218"] The system guides two users through various states in which they are each given the chance to match a tone randomly selected by the computer. Players select their tone by using a dial which controls the ...
Read more

›