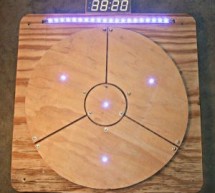 https://youtu.be/UPtVqJkY8N8 This is a fun and pretty easy project that I built as a Christmas present for my kid who loves throwing things. Watch the video to see what it can do. It's built out of a regular Arduino UNO, pressure sensors made from velostat, and RGB LED strip, and 7 segment LED display. Source code for the games is available on github. Enjoy! Step 1: Gather Materials Materials List: 2'x ...
Read more

›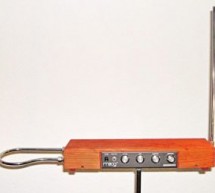 Theremin is an early electronic musical instrument controlled without physical contact by the thereminist (performer). It is named after the Russian inventor, Léon Theremin, who patented the device in 1928. A typical theremin musical instrument is shown in Fig. 1. This article explains how you can build an optical theremin using an Arduino Uno board and some readily available components. Etherwave ...
Read more

›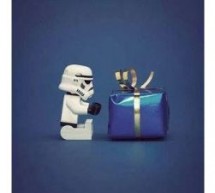 Would you like to surprise someone with a song? Things used in this project Hardware components Arduino MKR1000 × 1 Buzzer × 1 5 mm LED: Red × 1 5 mm LED: Green × 1 Resistor 330 ohm × 1 Story Would you like to surprise someone with a song? You pretend you forgot a birthday and suddenly the song starts playing while you give the present. Arduino can help you with this incredible gift. It can be either Happy ...
Read more

›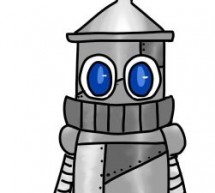 Arduino Mkr1000 + Uno + Leonardo + Java = Christmas shooting game. Things used in this project Hardware components Arduino UNO & Genuino UNO × 1 Arduino Leonardo × 1 Arduino MKR1000 × 1 3.7V battery × 1 HC-06 Bluetooth Module × 2 Arcade Button × 1 joystick × 1 Story I made so cool Christmas shooting game! The player is Santa and Monster is Rudolph! Also background music of the game is goes well with Chr ...
Read more

›
This  reaction time game tests the time taken by two players to react, and declare the fastest one as a winner. To do this I am using external interrupts and pin change interrupts in atmega328p. It gives four chance to each play, time of each chance is summed up and then the player with minimum time is declared as the winner. For the demo purpose, I'll be using pseudo random function in it, just to keep tra ...
Read more

›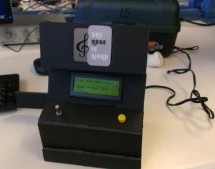 The objective of this project is to provide a multiplayer "pitch tuning" game in which the computer can determine the frequency of players' input notes. [gallery columns="2" size="medium" ids="31217,31218"] The system guides two users through various states in which they are each given the chance to match a tone randomly selected by the computer. Players select their tone by using a dial which controls the ...
Read more

›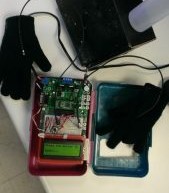 We decided to construct a game for our final project for Microcomputer Architecture. The game, which we named Reflex [gallery columns="2" size="large" ids="31137,31138"] is a simple player versus player reaction game in which the winner is rewarded with a drink of their choice, poured into a cup by a servo.  Flex sensors measure the reaction time of the players, to flex their fingers and make a fist. ...
Read more

›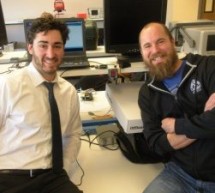 The goal of our project is to display the status of a previously implemented smart aquarium. The previously implemented system includes an external power supply, Arduino Uno, Ethernet Shield, ULN2803 driver, 4 120V AC relays, and 4 controlled 120V AC receptacles, and a servo motor feeding system. [gallery columns="2" size="medium" ids="31095,31094"] The four controlled receptacles supply power to three diff ...
Read more

›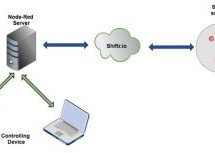 A web-controlled smiling snowball based on the Arduino MKR1000 controlled via WiFi using MQTT, Shitr.io and Node-red. Things used in this project Hardware components Arduino MKR1000 × 1 LED matrix 8 x 8 (MAX7219) × 6 Jumper wires (generic) × 1 cardboard 40 cm x 40 cm (15.7 inch x 15.7 inch) × 1 blank paper × 1 Software apps and online services Node-RED Shiftr.io Arduino Web Editor Hand tools and fabrication ...
Read more

›
Programming has always been fun and it just got a lot better with development platforms like Arduino. Almost every programmer out here would have tried to develop some kind of game using the language that they learning/practising. This helps them to tune their programming skills in a fun yet productive way. I have been a big fan of Arduino ever since I got introduced to it and always wanted to try something ...
Read more

›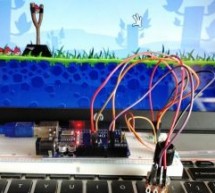 It's all started with a small game from the dark ages called "Mario", right from the time of being a tiny little guy jumping on ducks to save my princess till being a masculine handsome Prince roaming in Persia (Prince of Persia) fighting against darkness to save my world behind I have been a great fan of playing video games and I grew up playing them. But they do get bored up sometimes and I feel less invo ...
Read more

›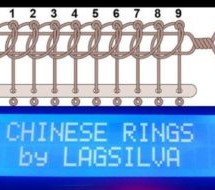 Introduction Hello all, The Chinese Rings Puzzle with Arduino is my version of a centennial Chinese puzzle. It is very simple to play and it is an example of a combinatorial puzzle, and lots of patience and concentration is required to solve it. The objective is to untangle the long loop from all nine rings, and the solution takes 341 moves (minimum possible). Once you learn the method to solve the puzzle, ...
Read more

›