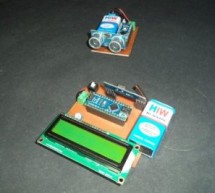 Water Level Indicator Using Arduino Wireless Water Level Indicator Using Ultrasonic sensor & Arduino is an amazing and very useful project. The objective of this project is to notify the user the amount of water that is present in the overhead water tank. This project can be further enhanced to control the water level in the tank by turning it ON, when the water level is LOW, and turning it OFF when the ...
Read more

›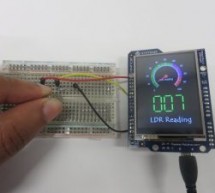 In this project we will monitor the room temperature using a LDR_NSL19_M51 light dependant resistor (LDR) and 4Duino. The resistance of the LDR varies significantly with ambient light hence it can detect surrounding light intensity changes in real time. In this project 4Duino's resistive touch display is used as a means for displaying the detected light intensity using LED digits and an angular meter. HOW I ...
Read more

›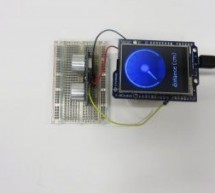 In this project we will measure the distance of the nearby object using TS601-01 Ultrasonic sensor and 4Duino. An ultrasonic sensor has a transmitter (sends ultrasonic signals) and a receiver (receives the ultrasonic signal after it bounced off nearby object). The sensor estimates the distance of the object by transmitting a signal and determining how long the signal took to come back.  Ultrasonic Sensor ha ...
Read more

›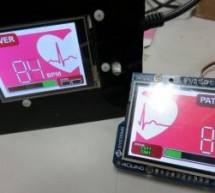 The Wireless Pulse-Rate monitor is a conceptual project made for hospitals and clinics, its main function is to minimise the time that nurses or doctors need to visit each patient in a hospital. Usually, Doctors and nurses visit each patient to check vital signs, by using this project, they can monitor the patient's vital signs even without visiting them, and this also allows them to remotely monitor the pa ...
Read more

›
In this project we are going to build a piece of entertainment using Arduino. We all have that habit of tapping Table or Pen for creating any random music. Of course it might not be considered as a good mannerism, but we all enjoy doing it at least once. Hence I thought of taking it to the next level by using Arduino's ability to play tones. Once you build this project you would be able to Generate tones by ...
Read more

›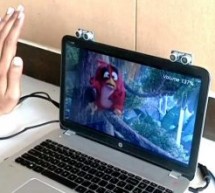 Recently Gesture controlled Laptops or computers are getting very famous. This technique is called Leap motion which enables us to control certain functions on our computer/Laptop by simply waving our hand in front of it. It is very cool and fun to do it, but these laptops are really priced very high. So in this project let us try building our own Gesture control Laptop/Computer by combining the Power of Ar ...
Read more

›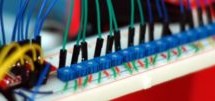 Have you ever found yourself running out of pins to read an array of analog sensors? Don't worry, you're not alone, it happens to the best of us, and there is something you can do about it. An analog / digital multiplexer like the CD74HC4067 (mux for short) can help multiply the amount of pins you have, and it is insanely easy to connect to your arduino or other microcontroller The CD74HC4067 is a 16-Channe ...
Read more

›
For my first instructable, I'd like to present The Parking Spotter. This is not a new concept, I know. However, this build was done specifically to suit my needs/wants/materials already in my possession. Typically, a project begins with an idea, parts are then gathered, and the building commences. In my case I looked around at the parts and material that I had on-hand, browsed Instructables (a daily occurre ...
Read more

›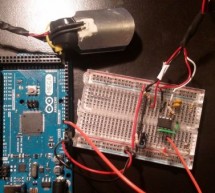 So I mentioned in an earlier Instructable that I am a teaching assistant (TA) for an introductory engineering course for biomedical engineering majors at Vanderbilt University. My main task as a TA is to re-write a few laboratory exercises that the students will be performed during the class. One of the laboratory exercises was to implement a simple circuit to measure the someone's heart rate using photople ...
Read more

›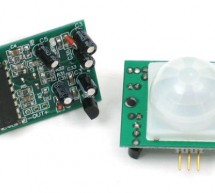 Pyroelectric ("Passive") InfraRed sensors: '''What is a PIR sensor?''' PIR sensors allow you to sense motion, almost always used to detect whether a human has moved in or out of the sensors range. They are small, inexpensive, low-power, easy to use and don't wear out. For that reason they are commonly found in appliances and gadgets used in homes or businesses. They are often referred to as PIR, "Passive In ...
Read more

›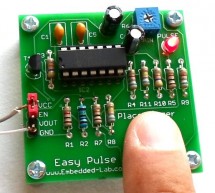 Meet Easy Pulse: A kit that includes all it needs to make a DIY heart rate sensor. Although it is not built using an Arduino, it is still open and easy to build. From the site: "This project is based on the principle of photoplethysmography (PPG) which is a non-invasive method of measuring the variation in blood volume in tissues using a light source and a detector. Since the change in blood volume is synch ...
Read more

›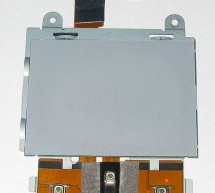 Yes, this is more or less your average touchpad that one can find from inside a laptop. This model, like majority of touchpads out there operates with PS/2 standard. This means that it can be directly plugged in to a PS/2 connector and with proper drivers, function as a mouse. As it happens the PS/2 communication is not that difficult to achieve with an Arduino board. Kristopher has written an Arduino/Wirin ...
Read more

›