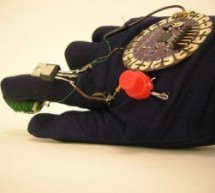 For a class assignment, I needed to make something fabric-based which took an Arduino, some programming, and at least two inputs and outputs. After sketching a few different ideas, I hit on this one: an electromagnetic glove for MagnetoGirl. It sprang to life for me, because magnetism is an invisible force which can seem magical. Also, a superhero can be given life, character, and (the best part) a cool cos ...
Read more

›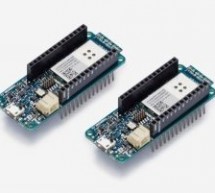 Arduino MKR1000 meets Python With the release r2.0.7, Zerynth adds another board to its supported device list: Arduino MKR1000, a device specifically designed for IoT projects. The MKR1000 is described as a powerful board that combines the functionality of an Arduino Zero (already supported by Zerynth) and the connectivity of a Wi-Fi Shield, with a Cryptochip for secure communication. The design also includ ...
Read more

›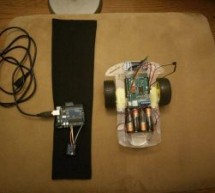 A gesture-detecting wearable sleeve that can direct a robot in different directions. Things used in this project Hardware components Arduino MKR1000 × 1 Arduino Motor Shield × 1 Arduino UNO & Genuino UNO × 1 Adafruit BNO055 × 1 Li-Ion Battery 1000mAh × 1 AA Batteries × 4 Software apps and online services Microsoft Windows 10 IoT Core Arduino IDE Microsoft Visual Studio 2015 Hand tools and fabrication ma ...
Read more

›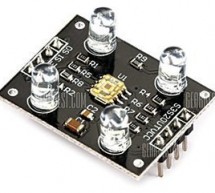 This is a simple Color Detector using Arduino Uno R3 and TCS3200 color sensor module. It can be useful for color identification and detection for food-processing units, color printer applications, paint-mixing applications and other industrial applications including robotics. This project is used for detecting primary colors (red, green and blue, or RGB)—colors that are physically available in LEDs in one p ...
Read more

›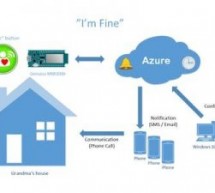 The "I'm Fine" project is about monitoring the well being of especially lonely elderly people, who may not have daily contact to the family. Things used in this project Hardware components Arduino MKR1000 × 1 Arcade style button (60 mm diameter) with builtin LED light. I chose this type of button as I'd like it to be big and easy to press as well as it has light built into it. × 1 DHT22 Temperature Sensor T ...
Read more

›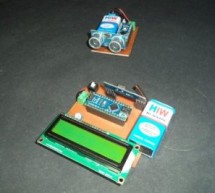 Water Level Indicator Using Arduino Wireless Water Level Indicator Using Ultrasonic sensor & Arduino is an amazing and very useful project. The objective of this project is to notify the user the amount of water that is present in the overhead water tank. This project can be further enhanced to control the water level in the tank by turning it ON, when the water level is LOW, and turning it OFF when the ...
Read more

›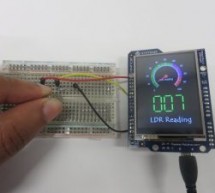 In this project we will monitor the room temperature using a LDR_NSL19_M51 light dependant resistor (LDR) and 4Duino. The resistance of the LDR varies significantly with ambient light hence it can detect surrounding light intensity changes in real time. In this project 4Duino's resistive touch display is used as a means for displaying the detected light intensity using LED digits and an angular meter. HOW I ...
Read more

›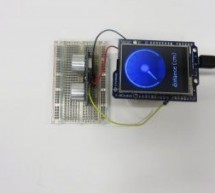 In this project we will measure the distance of the nearby object using TS601-01 Ultrasonic sensor and 4Duino. An ultrasonic sensor has a transmitter (sends ultrasonic signals) and a receiver (receives the ultrasonic signal after it bounced off nearby object). The sensor estimates the distance of the object by transmitting a signal and determining how long the signal took to come back.  Ultrasonic Sensor ha ...
Read more

›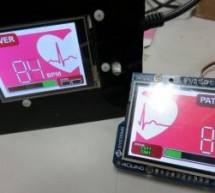 The Wireless Pulse-Rate monitor is a conceptual project made for hospitals and clinics, its main function is to minimise the time that nurses or doctors need to visit each patient in a hospital. Usually, Doctors and nurses visit each patient to check vital signs, by using this project, they can monitor the patient's vital signs even without visiting them, and this also allows them to remotely monitor the pa ...
Read more

›
In this project we are going to build a piece of entertainment using Arduino. We all have that habit of tapping Table or Pen for creating any random music. Of course it might not be considered as a good mannerism, but we all enjoy doing it at least once. Hence I thought of taking it to the next level by using Arduino's ability to play tones. Once you build this project you would be able to Generate tones by ...
Read more

›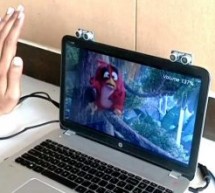 Recently Gesture controlled Laptops or computers are getting very famous. This technique is called Leap motion which enables us to control certain functions on our computer/Laptop by simply waving our hand in front of it. It is very cool and fun to do it, but these laptops are really priced very high. So in this project let us try building our own Gesture control Laptop/Computer by combining the Power of Ar ...
Read more

›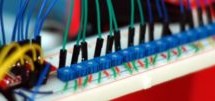 Have you ever found yourself running out of pins to read an array of analog sensors? Don't worry, you're not alone, it happens to the best of us, and there is something you can do about it. An analog / digital multiplexer like the CD74HC4067 (mux for short) can help multiply the amount of pins you have, and it is insanely easy to connect to your arduino or other microcontroller The CD74HC4067 is a 16-Channe ...
Read more

›