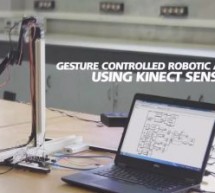 This is a Simulink Model to Control a Robotic Arm By Gestures that are captured using Kinect. A Robotic Arm is developed using Servo Motors. Step 1: Things Used in This Project https://youtu.be/Z4z3K5SwySE Hardware components: Arduino Mega 2560Microsoft Kinect for Xbox 360Microsoft Xbox Kinect AdapterAdafruit Servo MotorSparkFun USB to Serial Breakout - FT232RLGripperSolderless Breadboard Full SizeJumper wi ...
Read more

›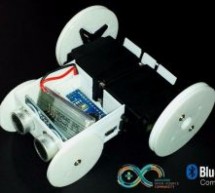 Over the years, I have built several large robots using a custom-made robotics driver that I created called the SmartRover system. This driver was initially used for my SmartRover robot that I built which ran at a peak current of 60 amps at 24 volts. Obviously, the SmartRover can be overkill for many beginners. With the intentions of sharing the fundamentals of robotics with my club and with many members be ...
Read more

›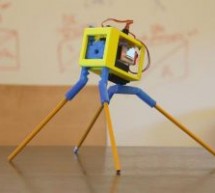 https://youtu.be/AJ1TfieZ6Dg The nice thing about 3D printing is that it makes building robots easy. You can design whatever configuration of parts that you can dream up and have them in your hand virtually right away. This allows for rapid prototyping and experimention. This particular 3D printed robot is an example of that. This idea to have a walker bot that shifted its front center of balance is one tha ...
Read more

›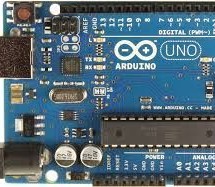 https://youtu.be/bkCg6-8Zuf0 https://youtu.be/Laz_4UWLW6Q Please vote for Drawing Robot on this link. Thanx in advance Fixing my drawing incapability with my robotics skills and to me results were not that bad. Now I can at least save my self from humiliation in my drawing class. This project is good for beginners and gives sufficient exposure to arduino, matlab coding and mechanics. There is not much in th ...
Read more

›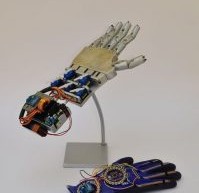 https://youtu.be/efO-ooyS-mo This is my school project for the 5th year of high school (I'm Italian, we have 5 years of high school). It consists in an artificial hand controlled by a glove with flex sensors. The artificial hand reproduces the movements of the hand with the control glove, wirelessly. The hand and the glove works both with Arduino. I just wanted to share my work for everyone interested :) Th ...
Read more

›
The purpose of this final project was to create a small mobile robot and control it via a wireless controller. To accomplish our goal, we decided to use the Arduino Uno microcontroller as the base for both the controller and robot. For the wireless functionality we used the Xbee module. [gallery size="medium" ids="31105,31106,31107"] The robot chassis, motors and wheels were provided by Professor Arner from ...
Read more

›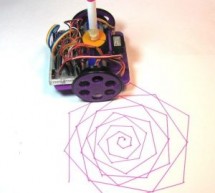 https://youtu.be/Uo2aUUNhdKs I designed this project for a 10-hour workshop for ChickTech.org whose goal is to introduce teenage women to STEM topics. The goals for this project were: Easy to build.Easy to program.Did something interesting.Low-cost so participants could take it home and continue to learn. With those goals in mind, here were a couple of the design choices: Arduino compatible for ease of prog ...
Read more

›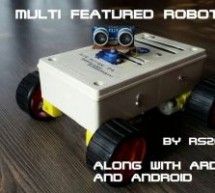 This robot was mainly built for understanding Arduino and combining various projects of Arduino to form a Multi Featured Arduino Robot. And further, who doesn't want to have a pet robot? So I named it BLUE ROVIER 316. I could have bought a beautiful tracked chassis but making it from scratch teaches you more and gives you more pride after you have completed it. The robot is capable of understanding voice co ...
Read more

›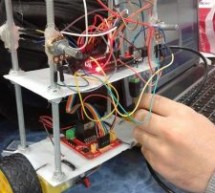 In this project I will describe the construction of robots standing in equilibrium with Arduino.We explained in our previous version of the android controlled project. In this project we will move to our control. Let's go let's get to our building project. Step 1: Materials: Arduino Uno or MegaL298 Motor Driver Card3 Piece potentiometerYou can cut plexiglass plate for mechanical or rigid plastic containers. ...
Read more

›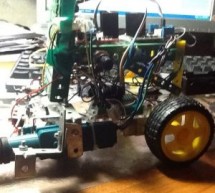 first of all, i am sorry if i have grammar mistakes, i am asian and i am 13 years old, i study arduino by my self (mostly my self) and this is my first project and also my first instructables. this is the robot that i used to compete with my friends in soccer robot. i did some modifications when i used it but it is broken now, so what i show you here is just a smartphone control robot. i will upload the imp ...
Read more

›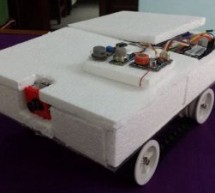 Remotely operated ground vehicle for sensing the toxic gases which is helpful for firefighters and researchers. Things used in this project Hardware components Arduino Yun × 1 Arduino MKR1000 × 1 Seeed Grove - Air quality sensor v1.3 × 1 Seeed Grove - Gas Sensor(MQ2) × 1 Arduino UNO & Genuino UNO × 1 Arduino MKR WiFi 1010 × 1 Android device × 1 Rover chasis × 1 Software apps and online services Thinger. ...
Read more

›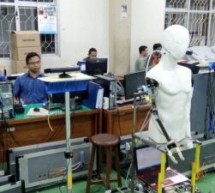 Buto is my 'real steel' robot project. Now, BuTO has been connected to the Internet and can be controlled remotely. Things used in this project Hardware components Arduino MKR1000 × 1 Arduino UNO & Genuino UNO × 1 Dynamixel Servo MX-64T × 2 Dynamixel Servo AX-18A × 2 Hitec HS-225BB Servo × 2 BTS7960B Driver 43A H-Bridge Drive PWM × 4 PG52MZY52 Geared Motor Series × 4 127mm Double Aluminum Omni Wheel × 4 ...
Read more

›