TTI, Inc., a leading specialty distributor of electronic components, is now stocking Amphenol Advanced Sensor's line of CO2 Sensors and Infrared Dust Particle Sensors.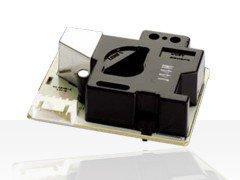 Amphenol's Telaire CO2 module product line boasts over 30 patents related to the design and application of low-cost infrared gas sensing. With sensors specific to certain environments, Amphenol and TTI will be sure to have a sensor with the best calibration process, size, or performance for your application.
Along with these gas and particle sensors, Amphenol offers a line of humidity and temperature sensors for environmental monitoring applications for home, office, and even indoor agriculture.
Read more: TTI NOW STOCKING AMPHENOL'S FULL LINE OF CO2 AND INFRARED PARTICLE SENSORS