The Belgium-based global supplier of micro-electronic semiconductor solutions, Melexis has announced the MLX90395 Triaxis Magnetometer Node, an automotive-grade (AEC-Q100) monolithic sensor that uses the Hall effect to provide contactless 3D sensing in three dimensions.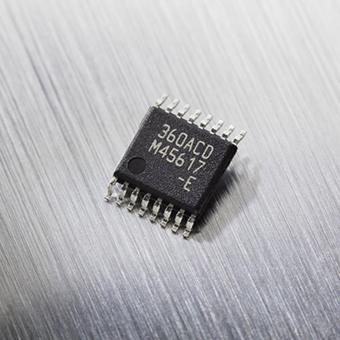 The dual-die version of the MLX90395 provides redundancy for demanding scenarios, such as gear lever position sensing in automotive applications. The functionality of the MLX90395 is defined through the system processor, rather than hardwired into the device itself.
In terms of its applicability to position sensing, it has practically unlimited scope. The MLX90395 offers both I2C and SPI interfaces, making it simple to integrate into an automotive or industrial control environment. Both medium-field (50 mT) and high-field (120 mT) versions are available in three package options: SOIC-8, TSSOP-16 (dual-die for redundancy) and QFN-16 (with wettable flanks).
All package options are qualified to AEC-Q100 covering the extended temperature range for -40°C to +125°C and are RoHS compliant. The selectable digital output provides 16-bit resolution for X, Y and Z magnetic field measurements, enabling the host processor, DSP, microcontroller or digital signal controller to decode the absolute position of any magnet as it passes the sensor. The MLX90395 is smaller and more power-efficient than alternative Hall effect sensors, thanks in large part to Melexis' Triaxis technology.
Read more: 3D MAGNETIC FIELD SENSOR ALLOWS THE SELECTABLE MEASUREMENT OF X, Y, AND Z MAGNETIC FIELDS