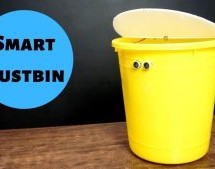 Here we will make a Smart Dustbin by using arduino and ultrasonic sensor.I hope you guys enjoy learning this project. Supplies: Arduino UnoUltrasonic SensorServo MotorDustbin Step 1: Preparing the Opening Take a plastic sheet and cut fraw a circle with the help of dustbin and but it off from plastic sheet and then cut the circle in half and join them again with the help of scotch tape or plastic tape. Step ...
Read more

›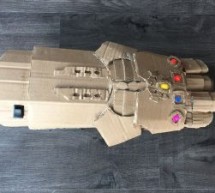 https://youtu.be/-H7YejeUWbI In my previous project i have made an infinity gauntlet that control a light switch. I wanted to use six stones and each stone can control appliance, door lock, or lighting.So, I made a home automation system using infinity gauntlet. In this project I used the RF24Network Library, which enables to build a wireless network with many Arduino boards. Step 1: Hardware and ...
Read more

›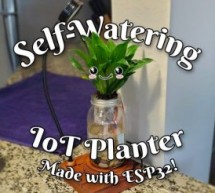 Introduction: On one of my weekly pilgrimages to Lowes (as any devout Kansan does), I found a sad little plant in the Gardening Department: a Janet Craig Compacta. The poor little guy looked lonely and dehydrated. We clicked right away and immediately I knew I had to take him under my wing. There was one major problem. I *suck* at gardening. I am a disgrace to my home state's agricultural prestige ...
Read more

›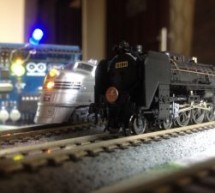 Arduino microcontrollers are a great way of automating model railroad layouts due to their low-cost availability, open-source hardware and software and a large community to help you. For model railroads, Arduino microcontrollers can prove to be a great resource for automating their layouts in a simple and cost-effective way. This project is such an example of automation of a multi-point model railroad layou ...
Read more

›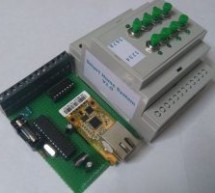 Hello, I am Michalis Vasilakis from Ardumotive.com and in this Instructables guide I will show you how you can easily make your own smart home system based on Arduino uno and an Ethernet module (or shield). You will be able to use this system from any device (mobile phone, pc, tablet) because the user interface (1st image) is accessible through a browser window. Because of that, it supports all op ...
Read more

›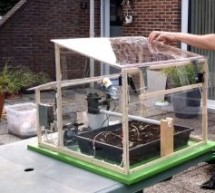 We decided to design a greenhouse as subject for our electronic project. The goal was to regulate the temperature inside the greenhouse thanks a lamp, a servomotor to open a window and a PC fan. We wanted to maintain a quite constant level of soil moisture with a pump and to receive temperature, soil moisture and luminosity measurements. Finally, we designed a website to be able to control it remotely. This ...
Read more

›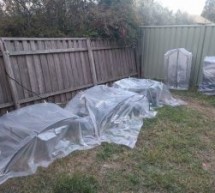 This project will show you how to build an irrigation controller for a home garden. Capable of measuring soil moisture readings and activating irrigation from a garden tap if the soil becomes too dry. The controller also includes a temperature and humidity sensor. The controller will not activate the garden tap if the temperature is too low. Sensor readings and statistics about water usage / run times are r ...
Read more

›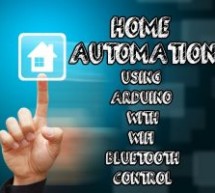 This is a tutorial to show how to build a home automation system using arduino with Wifi [ESP8266-01], bluetooth (HC-05) and IR remote control. Home automation results in a smarter home and is used to provide a higher and healthier standard of living. The beauty of a home automation system is that it is highly scalable, flexible and its capabilities are limited only by our imagination. Step 1: Overview of t ...
Read more

›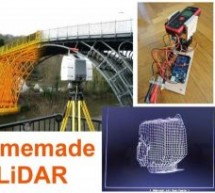 Some days ago I bought a laser rangefinder (Uni-T UT390b, f.e. http://www.dx.com/de/p/uni-t-ut390b-45m-laser-dist...) to realise a simple LiDAR. The rangefinder has an accuracy of +/- 2mm and is able to measure distances up to 45m. This will be enough for my living room ;-) You'll also need: * Arduino Mega (because of more than one Serial Outputs) * 2 Servos * Servo tilt (f.e. http://physicalcomputing. ...
Read more

›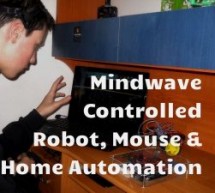 As a kid I always wanted to have a special ability, like moving objects with thoughts or flying. I tried to move objects with "the power of my mind" of course with no success. Well, yes, I was and I am a huge Star Wars fan, but I also like electronics and programming, so why not combine these two things to build an incredible project? You can find all parts, codes and libraries with links at the Hardware an ...
Read more

›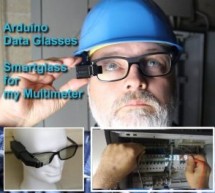 https://youtu.be/lkl6yVauCKg Video of the working device Trying to build a cheap Arduino Data Glasses for everybody. Why? I just wanted one. It's working, and now it can even help to avoid accidents. From the first idea to the working prototype, it took 4 Month The challenge was, that It should be constructed out of common materials that can be found easily. The project is more about how to build the optica ...
Read more

›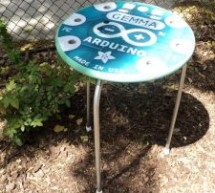 They're always serving up something hot at Adafruit. Make this giant Arduino GEMMA side table to use as a platform for various purposes. I needed a small utility table next to my BBQ grill so I made this. Enjoy afternoon tea or cappuccino outdoors in the fresh air with Totoro under the big tree. For all things geeky, this is fun to pair with a giant 555 timer bench. As a bonus, I will show yo ...
Read more

›