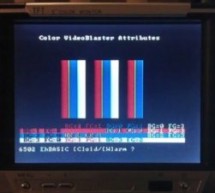 More VideoBlasting So why didn't the TVout library reach any higher resolution than 160x100? The answer is simple. They did not use any hardware onchip to push the pixels out. If you use the SPI to push the pixel you will gain an immediate 1:1 in pixelspeed The SPI push out data at the CPU clock / 2. That is the maximum speed that the chip is capable of. On a 16MHz chip, that is an impressive 8mbps. That is ...
Read more

›
2000 pictures compose this piece- that is, 2000 perfect different water drops into which we mapped an animation. Droplets that behave and look strangely similar at the stage of less entropy, and become more disorderly as they splash. The final result of the piece you have seen has absolutely no CGI, and was shot in stopmotion so as to be able to project inside the waterdrop the logo formation, previously an ...
Read more

›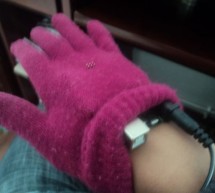 The title "MultiMovEDIA" does not mean much – if anything – at first sight. However, looking at more carefully, we can see it is a composition of two words: "Multimedia", referring to the information content and the channels it uses (text, image, sound), and "Move", meaning movement. This project incorporates movement and dynamics into the world of multimedia, in a unique way, where moving one's arm or just ...
Read more

›
Everyone wants to keep their home secure. If zombies have swarmed your house, you want to know it's not safe to return, RIGHT? What better way to do this than to set up a surveillance system? Now it's easier than ever to have. And, you don't have to shell out hundreds of dollars to make sure the infected haven't infested your home. OK, I'll get back to reality... This instructable is good for catching thiev ...
Read more

›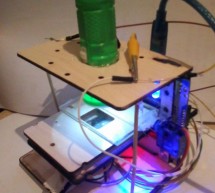 This Project Is A Part Of The Afrimakers Event http://www.afrimakers.org/ Introduction We used a simple cheap webcam to make a microscope. In short, a small hack to the optics of a standard webcam with an adjustable focus-lens, allows to create video data, with a magnification of around 100 to 400x (depending on the model) at a working distance of a few mm. The highest magnifications can be achieved by inve ...
Read more

›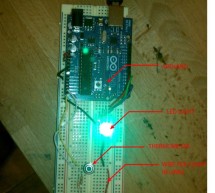 I  did the following steps: 1) Hardware: Connect the MLX90614 (refer to the datasheet) as follows: Pin 1 on MLX (SCL) connect to ANALOG pin 5 on Arduino Pin 2 on MLX (SDA) connect to ANALOG pin 4 on Arduino Pin 3 on MLX (VDD) connect to 3.3V on Arduino Pin 4 on MLX (VSS) connect to GROUND on ArduinoNow use "pull ups" on the SCL and SDA lines by connecting a 4.7K ohm resistor from the Pin 3 VDD line to the S ...
Read more

›
This post is about an arduino-based intervalometer I built for my camera, a Fuji S9600 dSLR. I decided to go for a very simple interface: a rotary switch in the middle of a plastic box which would allow me to select 12 pre-defined intervals. I went for a switch and not a potentiometer because I wanted to be certain about the option I select: the reassuring "click" of the rotary switch does exactly that! Als ...
Read more

›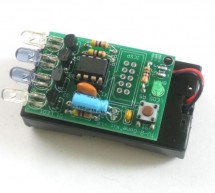 Tired of all those LCD TVs everywhere? Want a break from advertisements while you're trying to eat? Want to zap screens from across the street? The TV-B-Gone kit is what you need! This ultra-high-power version of the popular TV-B-Gone is fun to make and even more fun to use. Built in co-operation with Mitch Altman (the inventor of the TV-B-Gone - http://www.tvbgone.com) this kit is a great way to build some ...
Read more

›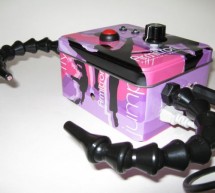 This project uses an Arduino microcontroller and a laser break-beam trigger to fire via USB remote a Canon camera modified with CHDK (Canon Hack Development Kit) firmware. Immediate influences are the high-speed flash photography triggered by sound or light project by Glacial Wanderer and the Laser Triggered High-Speed Photography instructable by Saskview. The first uses a laser break-beam and an Arduino to ...
Read more

›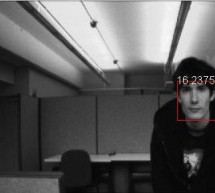 After over spending nearly 20 hours extra on fixing peggy2 board I mentioned in the previous post, there is only a few hours left for me to work on CMUcam3-Arduino system and its facial-recognition driven motor system. The basic programming architecture is shown below. When in "interaction mode", CMUcam3 camera dictates the only input information of the surface when there are people around. Based on differe ...
Read more

›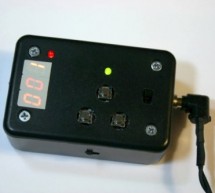 Intervawhat? An intervalometer is a camera controller that signals the camera to take a picture after some set interval. This is really useful for creating timelapse videos. For a long time, I used my TI-89 calculator to create timelapse videos with my Canon digital Rebel XTi. It worked quite well, and the calculator in/out port just happened to be the same as the Canon remote shutter port, so there wasn't ...
Read more

›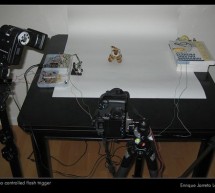 his project is mainly based in this one from Glaciar Wanderer. I just liked his idea and worked it on my own. (I think this guy and me would be friends, as the projects he has in his photography category are things I've been wanting to do since I got my Arduino. I will not be using a microphone as sensor, at least not right now. On the other side I am using a transistor to control the laser instead of using ...
Read more

›