I have a late 80's VW and the gauge cluster has 5 dummy LED locations underneath the other warning lights.  Well I was tired of the m not doing anything, so I decided to do something about it.  I came up with the idea to put a lateral gravitational force mater (G Meter)  in there place. Step 1: Gather up the needed supplies All parts needed if you wish to make it standalone: 1 -Circuit Board 1- ATmega168/32 ...
Read more

›
As a follow up to the Arduino Audio Input tutorial that I posted last week, I wrote a sketch which analyzes a signal coming into the Arduino's analog input and determines the frequency.  The code uses a sampling rate of 38.5kHz and is generalized for arbitrary waveshapes.  I've also turned the LED attached to pin 13 into a clipping indicator, so you know if you need to adjust your signal's amplitude as you ...
Read more

›
We all know that there's not much to do with an old hard drive. Once you render the platters unreadable and perhaps harvest those powerful magnets, there's not much left of interest. Unless, of course, you turn the whole thing into a persistence-of-vision clock. At least that's what [Leo] did when he created "PendoLux". The clock itself is pretty simple; like any POV project, it just requires a way to move ...
Read more

›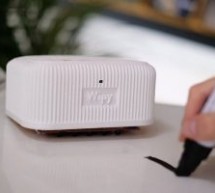 https://youtu.be/_uObXbdwi4w Introduction Did you ever get tired of cleaning the whiteboard? Have you ever wondered how much your life would improve if a robot could do this for you? You now have the chance to make this a reality with Wipy: the overly motivated whiteboard cleaner. Wipy will properly clean your embarrassingly bad drawings, and it will even do it with a cute smile. You don't even need to acti ...
Read more

›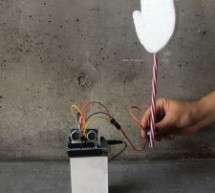 https://youtu.be/g1-p7gsNzpk The project conducted as part of the Computational Design and Digital Fabrication seminar in the ITECH masters program. https://icd.uni-stuttgart.de The Idea Exam period is coming. And you already feel sleepless and hopeless. You want to study, but you've lost your motivation. And it's crucial that you study hard. But the weather outside is perfect, it's sunny. All you want ...
Read more

›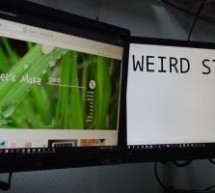 If you live with other people or have your own office you might be familiar with the problem of people randomly appearing in your room while you are working on confidential data or just have some weird stuff open on the 2nd Screen from hours ago. Also if you live with other people and you are using any voice chat, chances are that someone slams open the door and makes noise or yells all over the place. This ...
Read more

›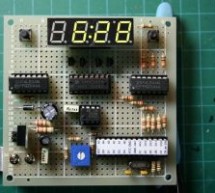 This Arduino based digital clock is synchronized by the 60Hz power line. It has a simple and inexpensive common anode 4 digit 7 segment display which shows hours and minutes. It uses a cross over detector to detect when the incoming 60Hz sine wave crosses the zero voltage point and derives a 60 Hz square wave. Over short time periods the frequency of the incoming sine wave from the power line may vary very ...
Read more

›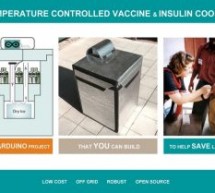 Keeping cool saves lives In the developing world, vaccines are the front line of defense against dangerous illnesses such as Ebola, Influenza, Cholera, Tuberculosis and Dengue to name a few. Transporting vaccines and other life-saving materials such as insulin and blood require careful temperature control. First-world logistics tend to break down when supplies are transported into regions with limited resou ...
Read more

›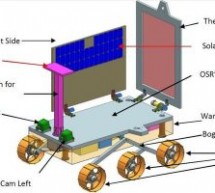 https://youtu.be/mcdEGQTxE88 This project is inspired by the Indian moon mission Chandryaan-2 Which will take place in September 2019.This is a special mission because they are going to land on the spot where no one has every landed before.So to show my support i decided to build the actual rover based on the images of the rover online. I was restricted by my 3d printers size so i had to do some slight modi ...
Read more

›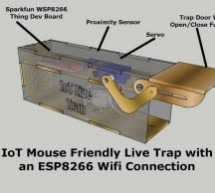 https://youtu.be/LA21193Wel4 This is a trap to capture the mice without hurting them, so you can release them outside. If the proximity sensor detects the mouse, the Servo motor will close the door. You will receive an instant message and/or an Email, to inform you that you captured a mouse. When you are not at home or to far away, you can release the mouse, wherever you are. Video Link: https://youtu. ...
Read more

›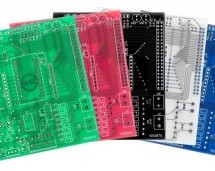 If you are into electronics, PCBs (Printed Circuit Board) are some of the most common things you will see. These boards make our lives easier by eliminating all those connecting wires and breadboards. If properly designed, it will reduce the size of your device and it can look very professional. Making a professional board could be a bit challenging for newbies, and that's what this post will show, how to m ...
Read more

›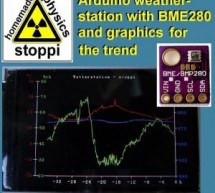 Here on instructables weather stations have already been introduced. They show the current air pressure, temperature and humidity. What they lacked so far was a presentation of the course within the last 1-2 days. This process would have the advantage that you can not only graphically read the current values but also at a glance, see how they have changed in the last 1-2 days. As a result, one recognizes, f ...
Read more

›