This instructable is a detailed guide on how to build an automated controller to run a motor that can operate the opening and closing of blinds. The controller enables the blinds to open and close based on a schedule, room temperature and out door luminosity. The controller settings can be set up via a web UI which enables a user to open or close the blinds manually or place them on a schedule with certain ...
Read more

›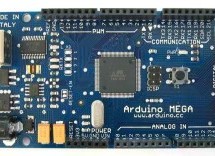 Sometimes you may do something stupid, other times it is totally inexplicable but as a result of whatever events, the green power light on your Arduino stopped coming on. In my case it turned out to be a burned out voltage regulator. This inscrutable is a explanation on how to replace it and identify the problem. I couldnt find anything online that explained how to fix a dead Arduino so this may help some p ...
Read more

›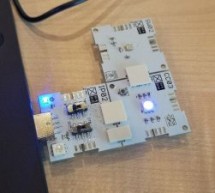 This is officially my first Instructables article, so I'm going to admit that I am using this opportunity right now to try it out. Get a feel of how the platform works, the whole user experience side of it. But while I am doing that, I figured I can also use the opportunity to share about a simple project that I have been working on today (using the products from XinaBox, which by the way, is pronounced as ...
Read more

›
As summer is coming, I bought a USB fan from HuaQiangBei, Shenzhen. However, when I focus myself on work(or game), I could hardly notice its existence. If I can teach it how to think and execute its duty without my order, that will be more practical and fun! So roll your sleeves and follow me to refit a temp-controlled fan! Step 1: The structure of USB fan is pretty simple. When you break it down(or even yo ...
Read more

›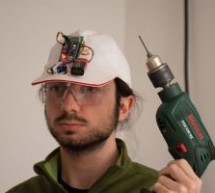 Eye Guardian is an Arduino powered, High-Decibel continuous sound triggered eye protection wear. It detects heavy equipment sound and lowers protective eye goggles while the equipment is in use. Outline In the first step, I will explain the Inspiration&Idea behind this project. Next, I will give you a Tools&Parts list that I have used to build this. Then I will explain the design choices I made and ...
Read more

›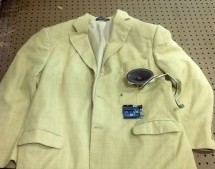 As a project for one of my college classes, we were asked to create something using the Arduino. After a few different ideas, I settled on putting an Arduino noise machine into a suit jacket. It uses parts of the jacket to make function, so that it appears that the jacket is making sounds for no reason. The code that I used was from blinkyblinky, and can be found here. Using his project as the basis, its a ...
Read more

›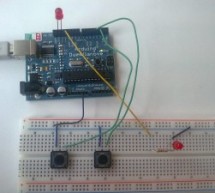 This example demonstrates the use of INPUT_PULLUP with pinMode(). It monitors the state of a switch by establishingserial communication between your Arduino and your computer over USB. Additionally, when the input is HIGH, the onboard LED attached to pin 13 will turn on; when LOW, the LED will turn off. Circuit image developed using Fritzing. For more circuit examples, see the Fritzing projec ...
Read more

›
This is a self sufficient Arduino board, which is powered by harnessing solar power and using a 9V rechargeable battery. It is perfect for anyone who is interested in doing Arduino projects that do not require a computer or any power supply. You can take this to the most remote places for any project. Step 1: Setting up the Arduino board This is probably the simplest step (please use the schematic as refere ...
Read more

›
These slippers have 4 analog pressure sensors embedded. They can be used to feed Up, Down, Left and Right values into your computer replacing your mouse, joystick... Visit the JoySlippers website >> http://www.joyslippers.plusea.at/ This Instructable improves upon the previous version http://www.instructables.com/id/Joy-Slippers/. It will show you how to make a pair of Joy Slippers, connect them to an ...
Read more

›
This instructable will be about using arduino to control the revell vexplorer. Later you can add as many sensors you want. If you don't have most of the parts already this will cost you about $200 dollars. Most of the electronic bits you can find at radioshack and vexplorer at amazon, also arduino at the maker store. Check out my new project on sending a balloon into space!! http://www.instructables.com/id/ ...
Read more

›
This is a set of musical bells which are driven by solenoids and controlled by an Arduino microcontroller. There are 8 bells covering one octave. The bells are controllable from a PC, or the tower can stand alone and play pre-programmed melodies. Check out the final page for video of it in action. Step 1: Parts The following parts were used: 1 set of chromatic handbells. I got these from my local Aldi for $ ...
Read more

›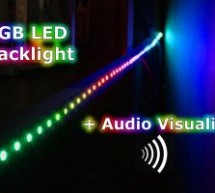 Welcome to my Instructables on how to build a RGB LED backlight for e.g. the back of your TV or desk. The Schematic itself is very simple since the WS2812 LED Strips are very easy to interface with e.g an Arduino Nano. Note: that you do not have to use the additional MSGEQ7 Audio Analyzer circuit if you only want the LED Backlight without audio visualization. I provided a detailed list o ...
Read more

›