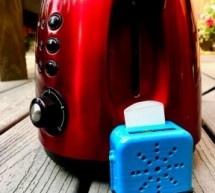 https://youtu.be/9jhreDmp_GM This Instructable started as my great interest in the TV show Toast of London. The British Matt Berry comedy that can now be found on Netflix has some superb voice overs that I wanted to accommodate in my morning toaster routine. In a running joke, he was required to make recordings for the British Navy for their launching sequence of Nuclear Missiles, Jamaican cigaret ...
Read more

›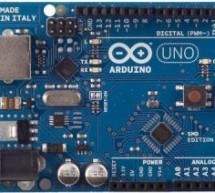 https://youtu.be/rx75N4OZCsk In this instructable we will use a potentiometer on an Arduino Uno to control a MIDI CC in Ableton Live. A MIDI CC stands for Continuous Controller, i.e. a number in the range from 0 to 127 inclusive to modulate something with. In the youtube I made for this intro you can see and hear that we modulate the filter frequency with the potentiometer. A potentiometer is an electronics ...
Read more

›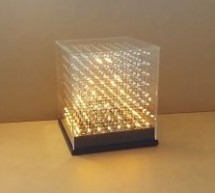 So far, we have only built 3 LED cubes. Our first cube is a 4x4x4 LED cube and though we managed to successfully complete it without too much difficulty, we did not find much excitement and satisfaction experimenting with it. Next, we designed, created and built our second cube, an 8x8x8 LED cube driven using the awesome MAX7219 ICs almost a year ago. You may check out our instructable on jolliCubeif y ...
Read more

›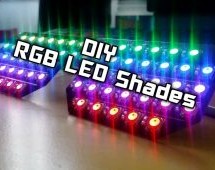 Today I'm going to teach you how you can build your own RGB LED Glasses very easily and cheapThis has always been one of my biggest dreams and it finally came true! A huge shout out to EasyEDA for the amazing PCB's and personal support! :) The parts you will need for this project are the following: PCB - http://tinyurl.com/zx6t96768 x WS2812 LED's - http://tinyurl.com/zdod8eh68 x 100nF 0 ...
Read more

›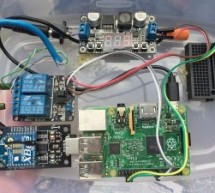 This simple system allows web based remote control of a swimming pool pump and heater, or any device that be switched with simple relays. It uses a Raspberry Pi as the main controller and web server. It also uses a remote thermometer run by an Arduino at the pool, powered by a battery and a solar panel. Two small XBee radio units supply the data link between the pool thermometer and the main controller. I h ...
Read more

›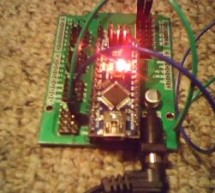 Masses if not all Arduino Experiments done my way,that being everyone carry's out experiments different to the next person,as such this instructable will have alot of videos,and pictures as well as detailed descriptions of each experiment what I did how and why....LARGE INSTRUCTABLE BE WARNED!(there are many arduino instructables on such things,however this will be a very large instructable with many step's ...
Read more

›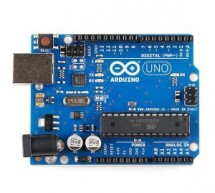 This simple project is intended to help you in answering the lifelong question "Does this battery have any juice left?". Although popularity of single cell batteries (such as AA, AAA, C and D cell) is diminishing, there are still many small devices like TV remotes, flashlights, and other small portable electronics that run on these forms of power. Step 1: Hardware Required In order to make a battery tester, ...
Read more

›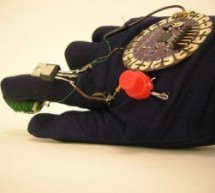 For a class assignment, I needed to make something fabric-based which took an Arduino, some programming, and at least two inputs and outputs. After sketching a few different ideas, I hit on this one: an electromagnetic glove for MagnetoGirl. It sprang to life for me, because magnetism is an invisible force which can seem magical. Also, a superhero can be given life, character, and (the best part) a cool cos ...
Read more

›
Arduino is slow? What? This instructable will show just how slow a part of Arduino is, and how to fix it.  It's true – more specifically, Arduino's digitalWrite command takes a considerable amount of time. If you are just switching on a LED once or something, you won't be able to notice it. However, I realized how slow it was while I was trying to use a TLC5947 PWM driver. That requires the microcontroller ...
Read more

›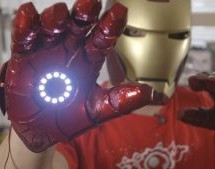 One of our prime passions is to motivate the next great minds and ideas by posting informative step-by-step tutorials. To celebrate the launch of our fourth-generation muscle sensor, the MyoWare, we've revisited our most popular tutorial and simplified it down to just four major components! This Instructable will teach you to build a bionic glove using our fourth-generation muscle sensor, the MyoWare. Simpl ...
Read more

›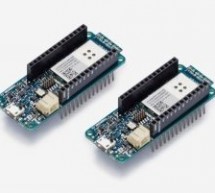 Arduino MKR1000 meets Python With the release r2.0.7, Zerynth adds another board to its supported device list: Arduino MKR1000, a device specifically designed for IoT projects. The MKR1000 is described as a powerful board that combines the functionality of an Arduino Zero (already supported by Zerynth) and the connectivity of a Wi-Fi Shield, with a Cryptochip for secure communication. The design also includ ...
Read more

›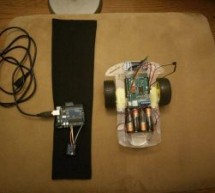 A gesture-detecting wearable sleeve that can direct a robot in different directions. Things used in this project Hardware components Arduino MKR1000 × 1 Arduino Motor Shield × 1 Arduino UNO & Genuino UNO × 1 Adafruit BNO055 × 1 Li-Ion Battery 1000mAh × 1 AA Batteries × 4 Software apps and online services Microsoft Windows 10 IoT Core Arduino IDE Microsoft Visual Studio 2015 Hand tools and fabrication ma ...
Read more

›