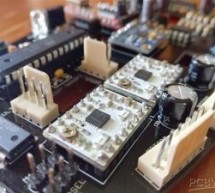 PCB Quality Control Almost every electronic device now a days is powered by one or more printed circuit boards (PCBs). Simply, we can say PCBs are the heart of electronic devices. Hence, the quality and reliability of PCB are directly correlated with the quality and reliability of the electronic device. For example, flaws in defining characteristics such as size and power consumption not only directly impac ...
Read more

›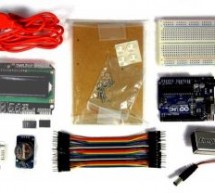 The power saving mode here is what sets this Instructable apart from other examples showing day of the week, month, day of the month, time, humidity, and temperature. It is this capability that allows this project to be run from a battery, without the requirement for a "wall wart". I had posted an earlier Instructable, Humidity and Temperature LCD Display with Power Saving Mode: Minimal parts, Fun, Quick, a ...
Read more

›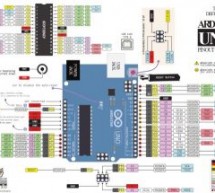 arduino uno pinout pdf Arduino Uno Pinout Guide In our last two posts, we focused on the software aspects of the Arduino. We saw that Arduino boards are programmed using a language derived from C and C++ in Arduino's Integrated Development Environment  (IDE) and learned a few basic debugging methods. In this post, we'll be taking a closer look at the Arduino hardware, and more specifically, the Arduino Uno ...
Read more

›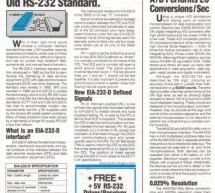 The June 23, 1988 issue of EDN included a Maxim Design News insert where we asked "Who in their right mind would choose a computer interface standard that uses ±12V supplies, requires expensive connectors, works over a limited distance, is error prone, difficult to network, and has no current loop isolation?" Yet, here we are 28 years later and the classic interface lives on, particularly in industrial appl ...
Read more

›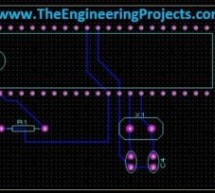 Hello friends, today's the last post of this Proteus tutorial. I have tried my best to explain everything but knowledge is limitless so explore this software, play with it and you will know many new things. Today's topic is about the PCB designing in Proteus. When you install Proteus, you have seen that along with ISIS there's also another package named as Proteus ARES. This Proteus ARES is used for PCB des ...
Read more

›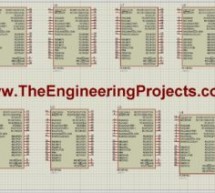 Hello friends, hope you all are fine and having fun with your lives. Today's post is about How to increase work area in Proteus. Its quite a simple tutorial and I think its better to say it a simple trick rather than a tutorial. Actually today I was working on a simulation project in which I have to design the complete load management system in Proteus and it was quite messy as I have to include a lot of co ...
Read more

›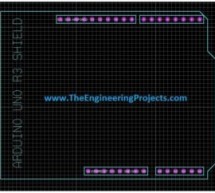 Hello friends, hope you all are fine and having fun with your lives. Today, I am going to share an informational tutorial about top 10 PCB design Software. These PCB design software are used for designing PCBs. In all engineering projects especially related to electronics, PCB designing is an important task and in order to design the PCB we have to use some software. There are many software available in mar ...
Read more

›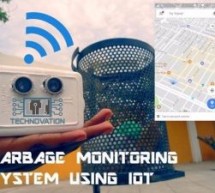 A method in which waste management is automated. An innovative system that will help keep the city clean and healthy Things used in this project Story Introduction Smart Garbage Monitoring System Using Internet of Things (IOT) We are living in an age where tasks and systems are fusing together with the power of IOT to have a more efficient system of working and to execute jobs quickly! With all the power at ...
Read more

›
What is a PCB? In common we can define PCB as the flat sheet of material that supports mechanically and electrically connects electronic components using conductive tracks, pads, and other features that are etched from a series of copper sheets that have been laminated onto a non-conductive substrate. This substrate varies from a cellulose-based material, fiberglass, or even flexible thermoplastics. Compone ...
Read more

›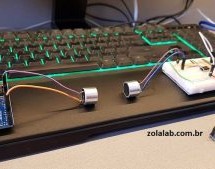 Some of the best hacks are the ones which seem perfectly obvious in hindsight; a solution to the problem that's so elegant, you wonder how it never occurred to you before. Of course we also love the hacks that are so complex your eyes start to water, but it's nice to have a balance. This one, sent in by [Eduardo Zola] is definitely in the former group. In the video after the break, [Eduardo] demonstrates hi ...
Read more

›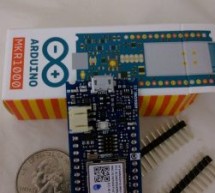 An unofficial tutorial for getting started with the MKR1000 board as there are no official one yet. Story Motivation When i received the new Arduino MKR1000, i was surprised that there is no official getting started, tutorial, or support in the IDE. I decided to write a short getting started guide to avoid others to spend a lot of time searching peaces of information across internet :) Moreover, when you go ...
Read more

›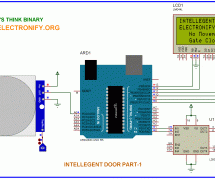 Hello every body welcome back . In today's arduino blog I am going to show you how you can make a automatic door opening system when some one wants to enter your room the PIR motion sensor detects the motion of moving body and sends signal to arduino and motor just move in anticlockwise direction to open the door and after man enter the room the door will automatically closed  . This concept is used to open ...
Read more

›