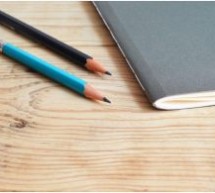 Every student in the world, whether they are freshmen or masters and undergraduates, are continuously experiencing the challenges with written tasks. The tendency doesn't seem to decline, – every new generation of students faces the giant names 'Essay Writing'. Now, this should not be the norm. We do not have to put up with it, live with it, accepting the fact that we are weak at writing. And here is why: a ...
Read more

›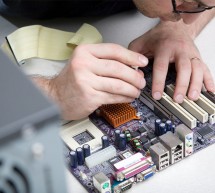 As you go about your daily life in your home, it is unlikely that you stop to consider the electrical functions that make your appliances and home security systems work. Taking the time to understand them, however, is extremely useful when it comes to comprehending how and why they might break, how to fix them and how to replace them. While the majority of electrical appliances should be dealt with by exper ...
Read more

›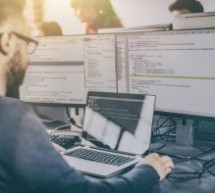 Are you thinking of majoring in Computer Science? Have you already done a subject such as physics or mathematics and you're thinking of taking an MS in computer science? If this is you, you may also be wondering what will happen when you graduate and what kind of job you can expect when you achieve your computer science qualification. When you first pose the question of what can you do with a computer scien ...
Read more

›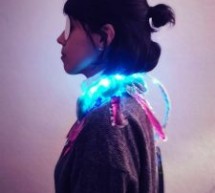 -This project was conducted as part of the Computational Design and Digital Fabrication seminar in the ITECH masters program.- Know someone overly extroverted and who just can't stay quiet? This guide will show you how to create an inflatable necklace that chokes the person wearing it whenever he tries to speak... Joking! Let's not choke anyone and do this project just for fun! The necklace consists of two ...
Read more

›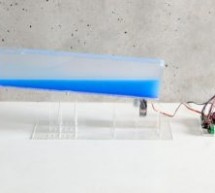 Do you feel a sudden urge of going surfing, but there is no large body of water nearby? Are you scared of deep and turbulent waters? Or are you just to lazy to go outside? Then the Ultra Realistic Surfing Simulator is the perfect solution for you! It allows for a close to reality surfing experience from any place imaginable. As a two part system, motion is sensed by a board and translated into wave motions ...
Read more

›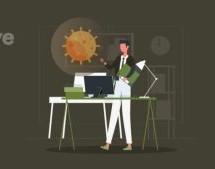 While pitching technology-based ideas or products is easier now than ever, you still might run into problems when it comes to creating a pitch that resonates with investors. When you want to encourage them to look at your business plans, you need to have some solid strategies in place and safe places to store your documentation. You might also want to consider whether or not you will be dealing with any maj ...
Read more

›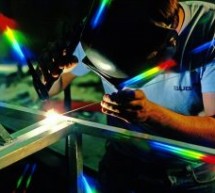 Businesses in every industry need to stay current and modernize to streamline, compete, and take the business forward, but this is particularly true in manufacturing which is a fast-changing environment. There are always new tech developments, trends, challenges, and regulations which can make it difficult to modernize. Still, there are a few key areas to focus on, which will help you to stay current and co ...
Read more

›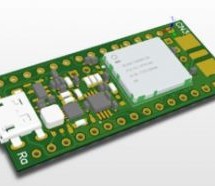 Small board with arduino nano compatibile pinout with power management and Murata ABZ LoRa module with STM32L0 microcontroller Features LoRa module: Murata ABZ Single cell LiPo cell charger on-board with charging signal internally connected to PA11 (via jumper) Buck/Boost switching power supply for delivering stable 3,3V regardless of the batterz voltage Battery fuel gauge on-board to control the real statu ...
Read more

›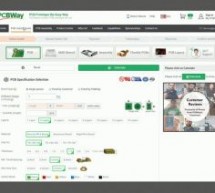 PCBWay, is a leader in the manufacture of PCB and PCBA services and a friend of the community who always have interest of the maker's community. We have seen PCBWay has put a lot of effort providing sponsorship for PCB based projects already, but they are not stopping there. PCBWay is continuing this community grooming with the PCBWAY PCB SHARE PLAN, an initiative to allow makers and engineers to give ...
Read more

›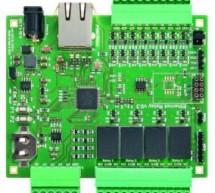 LAN interface with 4 relays, 8 programmable I/Os and 4 analog inputs, IoT-ready. How many times have you read or heard about the Internet of things (Iot)? The Internet of things is an expression that is becoming more and more popular lately; it represents the expansion of the Internet into the world of objects and physical locations. Thanks to this technology, many objects that used to be exclusively ...
Read more

›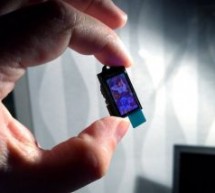 The adoption of Wearables has been on the rise especially with the advent of smartwatches and smart glasses, and a growing interest in augmented and the virtual reality space. Most watches are beginning to have some level of smartness and the everyday smartwatch is becoming cheaper. For example, in the last five months, I have own two sets of smartwatches with a different artistic and feel. The Wearable mar ...
Read more

›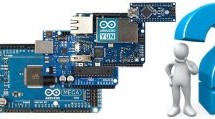 There are so many different makes and models of Arduino boards that it can be confusing to select the one you need for your project. All of these boards have different features and capabilities and some of them will be better suited for certain projects than others. Below, we will look at how to find and select the right Arduino board. What Is Arduino? Arduino is a board that is used to create small compute ...
Read more

›