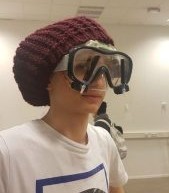 Well hello there! My name is Manou and together with Max and Mirthe we made an arduino project. Do you also have struggles in the rain, when your glasses are totally drenched? We have the solution: glasses wipes! This project is exactly what it sounds like, wipes that will cover your glasses in order to clean your sight during rain or snow. honestly we just wanted to make something fun and although it isn't ...
Read more

›
The world's largest neuromorphic supercomputer built to process information in a similar manner to the natural brain function has finally gone live. The supercomputer is made up of 1,000,000 processor cores which the developers are planning on upgrading to 1,000,000,000 cores in the near future, making the supercomputer a little closer to the number of neurons currently firing up inside our brains. The new  ...
Read more

›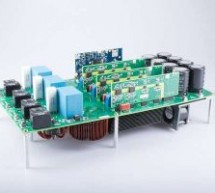 This verified reference design provides an overview of how to implement a three-level three-phase SiC-based DC: AC grid-tie inverter stage. The higher switching frequency of 50KHz reduces the size of magnetics for the filter design and enables higher power density. This verified reference design provides an overview on how to implement a three-level three-phase SiC based DC:AC grid-tie inverter stage. The h ...
Read more

›
As my first project with Arduino, I would like to share how we can make a homemade Aquarium Management System. If you want your fish to be fed automatically and if you want to check the aquarium status like temperature, water level etc., this project might help you. Step 1: The Components Here we are going to list all the components that are needed for this project. Arduino UnoUltrasonic SensorLCD (16x2)Pot ...
Read more

›
Sensirion, the expert in environmental sensing, presents the new pin-type relative humidity sensor SHT85 for easy replaceability in a wide range of applications. The digital humidity sensor SHT85 is Sensirion's best-in-class humidity sensor with a pin-type connector for easy integration and replacement. It builds on a highly accurate and long-term stable SHT3x sensor that is at the heart of Sensirion's new ...
Read more

›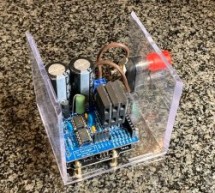 This Instructable is a variant of the original IV Swinger 2: https://www.instructables.com/id/IV-Swinger-2-a-50-IV-Curve-Tracer/ If you came here from there, welcome! Otherwise, please visit that Instructable first. You may or may not end up back here depending on which variant you have chosen. Step 1: Understand the HW Design / Choose Variant Please refer to Step 1 in the original Instructable: https://www ...
Read more

›
Rigol has shown a new range of oscilloscopes and signal generators at the Electronica 2018 tradeshow last week. Report by Nick Flaherty @ mwee.com The MSO/DS7000 mixed-signal digital oscilloscope series is based on On-chip ASIC technology from Rigol and provides bandwidths from 100 MHz to 500 MHz and sampling rates of up to 10 GS/s for research, development and production. The instruments have a 10.1-inch c ...
Read more

›
Hello there Engineers and Hobbyists, we all love Arduino's right! But using an Arduino UNO, NANO or any other Arduino for a small task like displaying a simple message on LCD or just Fading LED would be waste of resource and money, so in this video, we would discover a Cheap and Compact Alternative of Arduino called ATTINY85, so let's get started! Step 1: Watch the Video https://youtu.be/U3wj9dQt50Q Step 2: ...
Read more

›
Felix designed a precision Auto-ranging nanoAmp ammeter with loads of features. He writes: CurrentRanger is a nanoAmp current meter featuring auto-ranging, uni/bi-directional modes, bluetooth data logging options and more. It is a highly hackable and affordable ultra low-burden-voltage ammeter, appropriate for hobby and professional use where capturing fast current transients and measurement precision are i ...
Read more

›
Spresense is a compact development board based on Sony's power-efficient multicore microcontroller CXD5602. It allows developers to create IoT applications in a very short time and is supported by the Arduino IDE as well as the more advanced NuttX based SDK. Integrated GPS – The embedded GNSS with support for GPS and GLONASS enables applications where tracking is required. Hi-res audio output and multi mic ...
Read more

›
Arduino is an open source software and electronics platform that has evolved the open hardware, DIY (do it yourself), makers, STEM, and the electronics industry. Arduino has grown to be one of the best learning platforms for young engineers and students. Using an Arduino a student new to electronics and embedded systems can easily build something interesting in less than 2 hours. Despite the awesomeness and ...
Read more

›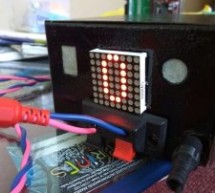 Hey there! This is my first Instructable. The Quiz buzzer plans kicked off when my colleague, who also hosts a game show asked for people who could build a Quiz Buzzer. I took upon this project and with the help of few friends (Blaze and Errol) and Arduino i was able to accomplish this. Currently, this buzzer supports 2 players but can be easily extended to upto 9 Players by modifying the code and adding mo ...
Read more

›