https://youtu.be/KjPzfzLEIuY What is a picoballoon and why would I want to build it?! I hear you ask. Let me explain. You all probably know what a HAB (High Altitude Balloon) is. It's a bunch of weird electronics stuff connected to a balloon. There are soooo many tutorials regarding HABs here on Instructables. BUT, and that's a very big BUT what they don't tell you most times in the tuto ...
Read more

›
https://youtu.be/e5p-RsFV5iA https://youtu.be/S2ajD3oJD34 https://youtu.be/uaUTn9RBmPg I wanted to create a digital version of the Magic 8 Ball... The body of this is 3D printed and the display has been changed from an polyhedron in blue dye to a small OLED controlled by a random number generator programmed into an Arduino NANO. Then I went on a bit of a tangent and created another shell, this one is an ice ...
Read more

›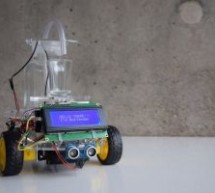 https://youtu.be/p6wJBZe1YVg BotTender, a bartender assistant that pours the perfect shot! BotTender is an autonomous robot that is designed with the aim of automatising bars. It is placed on top of the bar and detects the shot glasses in front of it. Once the glasses are detected, it approaches to the glass and asks for the customers to place their glasses on the robot. Then the perfect shot is waiting to ...
Read more

›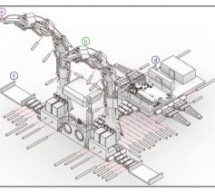 https://youtu.be/_lEu2h-2iWs The project conducted as part of the Computational Design and Digital Fabrication seminar in the ITECH masters program. A Project by: ShuChuan Yao, Jeongwoo Jang, Zijie Tan Arduino UnoServo Motors x4fishing wirespins (cotton buds stem, thread rod, toothpick)Gyro Sensor9V BatteryPretty Scarf/Bandanna Do you ever feel the need to express yourself but always fail to do so? Do you w ...
Read more

›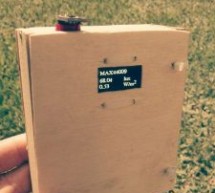 This project is about making portable luxmeter. It can be used in schools, where children can measure different kinds of light sources.Functions: 1. measure intensity of light in lux. 2. calculate solar irradiation from lux to watts/m2 (factor 112) 3. charging battery using USB port Total cost is around 13 $ without case. Luxmeter take 15 mA, so it will works long time on one Li-Ion battery. ...
Read more

›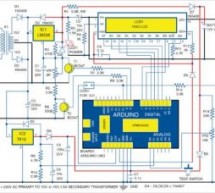 The circuit presented here can automatically charge a 12V, 7Ah battery, or above. Special features of the charger are as follows. It automatically controls the charging current as per the status of the battery. Battery voltage level as well as charging status are indicated on the LCD display. The charger maintains float voltage, if battery is fully charged. Arduino identifies status of the battery connectio ...
Read more

›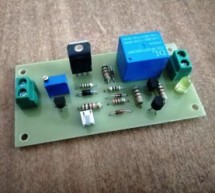 (AllNewsStories Editorial):- Ahmedabad, Mar 5, 2019 (Issuewire.com) – The board we are talking about is a perfect solution for powering the 6V systems like Arduino and Raspi. The device will be live on Indiegogo soon. Arduino, Raspberry Pi and other development boards have gained much attention in the field of electronics and IOT. These boards are very useful for prototyping purpose. The powering board also ...
Read more

›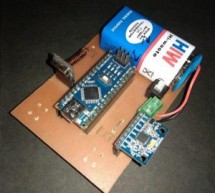 AIR Mouse is also called gesture-controlled mouse and it works based on hand gesture. In this project an accelerometer is used for measuring the tilt of hand in X and Y direction and moves the cursor according the tilt. In the project two types of circuit are used, one is the transmitter circuit and other is the receiver circuit. Transmitter circuit makes use of MPU6050 series of accelerometer, which is con ...
Read more

›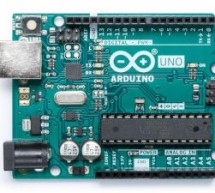 Arduino Uno is a microcontroller board based on the ATmega328P (datasheet). It has 14 digital input/output pins (of which 6 can be used as PWM outputs), 6 analog inputs, a 16 MHz quartz crystal, a USB connection, a power jack, an ICSP header and a reset button. It contains everything needed to support the microcontroller; simply connect it to a computer with a USB cable or power it with a AC-to-DC ad ...
Read more

›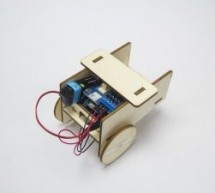 This project consists of a small robot controlled via WiFi using an Arduino MKR1000, MKR2UNO Shield Adapter and Arduino Motor Shield! Things used in this project Hardware components Arduino MKR1000 × 1 Arduino MKR2UNO Adapter × 1 Arduino MotorShield Rev3 × 1 Arduino Small DC Motor × 2 9V battery (generic) × 1 Arduino Battery snap × 1 Software apps and online services Arduino IDE Arduino Web Editor Hand tool ...
Read more

›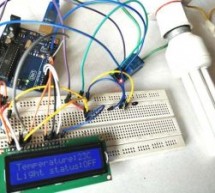 Suppose you are sitting in a room and feeling cold and you want your heater to be automatically turned on, and then off after some time when room temperature is increased, then this project help you to control your home appliances automatically according to the temperature. Here we are controlling Home AC Appliances with Arduino based on the temperature. Here we have used Thermistor to read the temperature. ...
Read more

›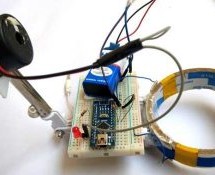 Metal Detector is a security device which is used for detecting metals which can be harmful, at various places like Airports, shopping malls, cinemas etc. Previously we have made a very simple Metal detector without a microcontroller, now we are building the Metal Detector using Arduino. In this project, we are going to use a coil and capacitor which will be responsible for the detection of metals. Here we ...
Read more

›