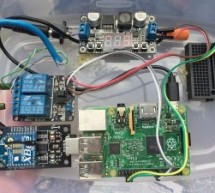 This simple system allows web based remote control of a swimming pool pump and heater, or any device that be switched with simple relays. It uses a Raspberry Pi as the main controller and web server. It also uses a remote thermometer run by an Arduino at the pool, powered by a battery and a solar panel. Two small XBee radio units supply the data link between the pool thermometer and the main controller. I h ...
Read more

›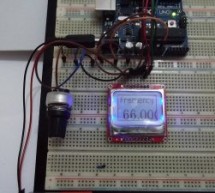 Hi every body . Before  A  3 months Ago , one of my friend ask me to build  a Simple FM transmitter , he Would to transmit An Audio File from computer and PLAY it on any radio channel , By adjust the frequency of receiver  as same as transmitter  frequency I searched on the internet on for this circuit , But I don't find my target . There  were some circuits with many component , or with miss component , so ...
Read more

›
I came across Plama2002's "Emergency Party Button" build a while back and wanted something similar for my bar. I also had an old USAF B-8 stick grip from an A-10A that I picked up in my previous life. I figured instead of just being a conversation piece, I could put it to good use as a remote control for my AV system. What I came up with is a master control box that: - Controls my SAT TV, music server and i ...
Read more

›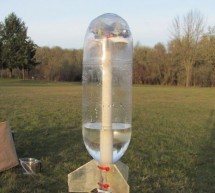 Flying model rockets is fun, but there is always the question of how high did it go. Using a programmable micro-controller and some sensors, you can monitor the entire phase of flight and measure acceleration and altitude, among other things. With this project, I'll show you how I did just that, using off-the-shelf open source hardware and software to build an Arduino compatible flight telemetry system. Mod ...
Read more

›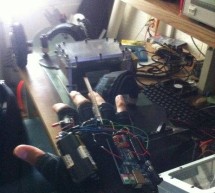 Hey guys!  So I finally decided to make a page that has everything you could possibly know about my project.  Even though I had previously answered everyone's questions, they were usually through a message.  Because of that, I was usually asked the same questions and I figure making this instructable will mitigate that.  So without further adieu, here's the source!  If you still have any questions that were ...
Read more

›
Remote control, it has been a very profound things in the past. When I was a child, I always imagine that I have an equipment which can control all home appliances. Now, this has become a reality, and it is quite easy. Then I will step by step to show you how to remote control your home appliances via the GPRS/GSM SMS and relays. At first, let me give a brief introduction about relay to you. Relays are used ...
Read more

›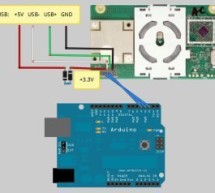 I was going to make a huge write-up on this, but I can't be bothered right now. I'll probably do something about it later. Until then, have an Arduino sketch. If you don't know what you're doing with it then chances are you don't have an Arduino, in which case the file is useless to you. The sketch: /* Arduino code to communicate with xbox 360 RF module. Original work by (yaywoop) / additional ideas from Al ...
Read more

›
To see how RFM12B wireless compares to other similar wireless options (e.g Xbee, XRF etc..) check out this well compiled comparison overview by Stuart Poulton: http://blog.homelabs.org.uk/wireless-connectivity/. Overview Made by Hope RF, re-branded by RFsolutions in the UK. Sometimes called 'Alpha RF' Low cost RF transceiver (from Rapid, Farnell, or RS in the UK) Up to 300m transmission Up to 115Kbps Up to ...
Read more

›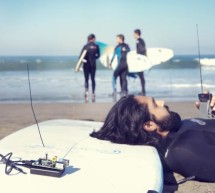 This simple hack turns your Raspberry Pi into a powerful FM transmitter! It has enough range to cover your home, DIY drive-in movie, a high school ball game, or even a bike parade (depending on the stragglers). PiFM software not only boldly enhances the capability of your Pi, but does so with nothing more than a single length of wire. This hack starts with the absolute minimum you need to run a Raspberry Pi ...
Read more

›
Welcome to my first Instructable! This is for something I've coined the "Tweety" or, Tweety-Button. The concept is simple, you're on your computer and the inspiration to Tweet is welling up inside. Chrome is being slow today, and you want to get those 140 characters out, fast! No fear, just click on the Tweety button conveniently placed within arms reach on your desk, and voila! A magical text interface app ...
Read more

›