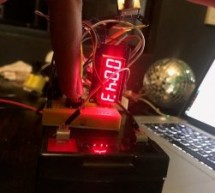 Note from the author: In an effort to get this ready in time for the safe and secure challenge, I have had to make a few compromises to my box, but that doesn't mean you have to! I have left my original ambitions in the text, as inspiration for you to make the best Time Delay Lockbox you can think of. I was teaching myself to weld and thought I'd make something useful. The Premise Were you the kid who ate ...
Read more

›
Although you can buy analog tide clocks that have a single hand indicating whether the tide is high or low or somewhere in between, what I wanted was something that would tell me at what time low tide will be. I wanted something I could glance at quickly without having to turn it on, or push any buttons, or wait. And I wanted something with long battery life. So I used a TTGO T5 board, which is an ESP32-bas ...
Read more

›
I know that I am not the first to make a word clock, using an Arduino. Still it was always something on my 'to do' list to make a Dutch one. For a different project I've bought a 'colorduino / rainbowduino / funduino' a long time ago to test something. This gave me the inspiration to make an 8 x 8 word clock. I noticed now that I am also not te first to make a 8 x 8 word clock and not the first to make a Du ...
Read more

›
The beginning of the project came from an idea, an inspiration from a video posted on the Internet on the YouTube channel "I like to do things" ... Then came the need to make a stand for one of my monitors that housed a clock, a digital analog converter - DAC - integrated into an audio amplifier for my computer. Possessing these two ingredients, the project was able to start ... Step 1: Inspiration and Need ...
Read more

›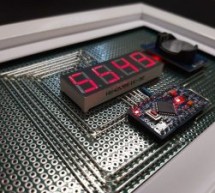 This unique clock reminds you to appreciate every single day, by displaying your current age in days (or weeks) on a seven segment display. Step 1: You Will Need Electronics: Arduino Pro Mini 5V (or any other arduino with >= 12 GPIO Pins)4 Digit 7 Segment DisplayDS3231 Real Time Clock Module4x 200 Ohm Resistors Materials: Picture FramePerf Board (matching size)MicroUSB Breakout (or any other 5-12V power ...
Read more

›
A friend introduced me to neopixels (WS2812) programmable LED's. That would be great for my word clock, so I re-did the clock. It is very much a mixup with a slightly different size and code. The 8x8 WS2812 modules are also cheaper than the colorduino, I used before. Check out my previous Ible if you want to make this clock with a colorduino. Because this is a Dutch clock, I will also add instruct ...
Read more

›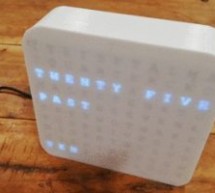 Build your own Word Clock with an animated display. This is a simple project uses an Arduino Nano, Color LEDs and includes a stylish 3D Printed Case. The Word Clock has three animated patterns- Matrix style - Typewriter Style - Rainbow Color The three buttons on the back enable animation style, color and time to be set. A great addition to your home office or work space and a great gift for others. The Disp ...
Read more

›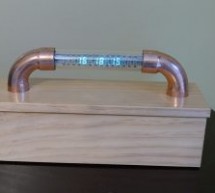 IV-27M Alarm Clock Project date: March 2019 – May 2019 Overview After the successful completion of the XIV Nixie Clock which was Direct/Static Driven, I was keen to start work on a new clock which was based on the Multiplexing(Dynamic) or "MUX" principle of operation, known also as "Muxing". The new clock would be based on the USSR manufactured IV-27V VFD, 13 element, 7 segment tube. This tube requires a 24 ...
Read more

›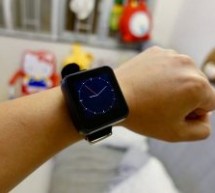 https://youtu.be/gSs7gNcs25Q This instructables show how to start playing with TTGO T-Watch. Step 1: What Is TTGO T-Watch? TTGO T-Watch is watch shape ESP32 based development kit. 16 MB flash and 8 MB PSRAM both are top specification. It also built-in a 240x240 IPS LCD, touch screen, micro-SD card port, I2C port, RTC, 3-axis accelerometer and a custom button. The backplane also can be switched to other modu ...
Read more

›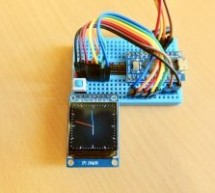 https://youtu.be/lFRq-LM5flQ This instructables show how to use a square color display and Arduino dev board build a watch core. This will cover the topics of dev board selection, display selection, extra modules selection, UI design, performance tuning and power saving. Note: I have prototyped some Arduino Watches few years ago. But the hardware sizes at that time are too big to squeeze into a watch case, ...
Read more

›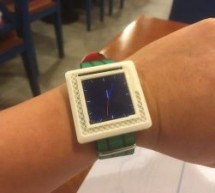 This Instructables show how to make a Arduino Watch from Arduino Watch Core. Step 1: Preparation Arduino Dev Board This time I am using Sparkfun Pro Micro 3.3 V 8 MHz dev board. Watch Display This time I am using a ST7789 1.3" IPS LCD. Lipo Battery I have some 301420 Lipo battery in hand. Lipo Charge Board I have some 15 mm x 15 mm Lipo charge board in hand. RTC Chip This time I am using DS3231M, it built-i ...
Read more

›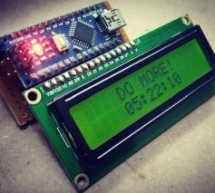 https://youtu.be/anUKywfO_l8 Summer, the lovely season when things happen. But sometimes we tend to forget the time. So to remind us the time left , I designed this Casey Neistat's 'Do More' DIY arduino driven timer which can be programmed to display the time left from any event, the start of a day or the start of summer its on you.All there was left to do was add a pair of Casey's signature glasses. But I ...
Read more

›