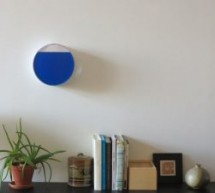 This is a tutorial for making the Tidal Clock. The clock shows the ebb and flow between high and low tide by a rising and falling water level. It consists of an airtight acrylic container that has a front visible chamber and a back hidden chamber. A volume rotates through the back chamber, displacing the water in the front and causing the water level to rise and fall. The rotation is controlled by an Arduin ...
Read more

›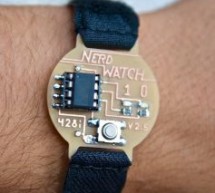 Hello! Welcome to another Other Machine project tutorial! I'm Sam DeRose, a former Other Machine Co. Summer Intern. I created the Nerd Watch last summer while working at OMC. The Nerd Watch displays the time in binary when the button is pushed. The watch shows the hour and minutes by flashing two LEDs in sequence to represent two 4-bit binary numbers (in big-endian format). Here's a grea ...
Read more

›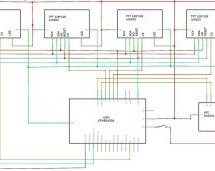 The presence of 12-Multi-National Digital clocks is very common at the lobby / front desk of star hotels, showing time & dates of several countries where from most of the guests to arrive to stay at the hotel. One common feature of these clocks is that they are majestically looking elegant dial clocks! I tried to achieve that feature using a cheap ATMega-328 alias bare-minimum Arduino UNO microcontrolle ...
Read more

›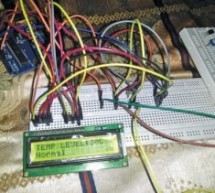 Monitoring the temperature of a transformer or electric motor winding involves data acquisition. This project is developed to monitor the temperature of an electric motor and a transformer with high accuracy, incorporating display and alarm facility. This circuit can be installed near a transformer winding or a motor's location, or it can be attached to either of these using suitable support. It can track t ...
Read more

›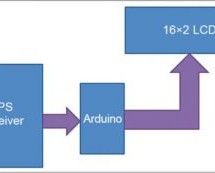 Global positioning system (GPS) synchronised clocks give accurate time. These clocks are universal and commonly used at railway stations, bus stands and airports. These are widely used for military purposes too. Here we describe a GPS clock based on Arduino Uno R3—an AVR ATmega328-based microcontroller board with six analogue inputs pins and 14 digital input/output (I/O) pins. The microcontroller has 32kB I ...
Read more

›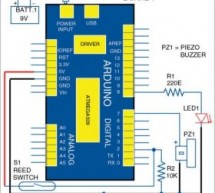 This Arduino based visitor alarm is useful for offices, clinics and shops. It alerts you to the entry of a visitor by producing a beep sound every time the door is opened. The alarm automatically switches off after a few seconds. Circuit and working Circuit diagram of the Arduino based visitor alarm is shown below. It is built around an Arduino Uno board (Board1), a reed switch (S1) and a piezo buzzer (PZ1) ...
Read more

›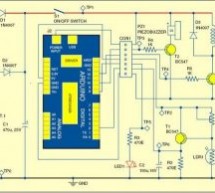 Shadow alarms are usually used for protection against theft. A shadow alarm is a device that sounds an alarm when a shadow falls on it. Described here is a simple circuit of an Arduino-based shadow alarm. This compact shadow alarm unit is capable of sensing a moving shadow in a restricted area, and can be easily installed on a wall, window or door to protect your valuables from theft. Constant lighting is r ...
Read more

›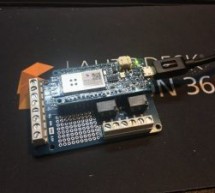 Set an alarm with MKR1000 and MKR Relay Proto Shield to turn a lamp on/off. Things used in this project Hardware components Arduino MKR Relay Proto Shield × 1 Arduino MKR1000 × 1 Desktop Lamp × 1 Hand tools and fabrication machines Adafruit Wire Strippers Adafruit Pocket Screwdriver Adafruit Digital Multimeter Story ***Please use caution on this project, you will be working with 120 volts AC!*** Using the M ...
Read more

›
The objective of our project was to create an alarm system that could detect an intruder using an IR motion sensor. We used a keypad so the user could enter their password to arm and disarm the system. [gallery columns="2" size="medium" ids="31154,31155"] We also included an LCD so that users would be informed which state the alarm system was currently in as well as giving the user a response when entering ...
Read more

›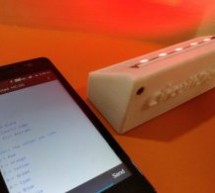 Smart Phone Controlled Arduino Mood Light with Alarm I recently purchased the Neo Pixel LED strip and was quite impressed by the way it works. The tiny LED's have an inbuilt driver IC which helps us to control each LED individually and can produce a wide spectrum of colors. Being a garish person who is obsessed with colours I really loved watching these tiny LED's changing colors so I decided to build somet ...
Read more

›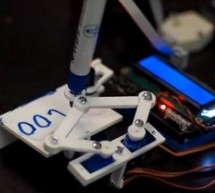 I've shared this with different time interesting projects carried out with the Arduino Uno this time, I think the most interesting thing isn't debatable kullanışlımı project but the idea as a different kind of... Electronics Projects, Arduino Uno With Interesting Clock Project "arduino projects, avr project, microcontroller projects, " I've shared this with different time interesting projects carried out wi ...
Read more

›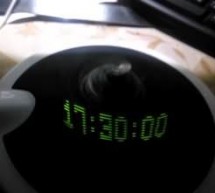 The Arduino led pov clock circuit has been an interesting project, and the author has made use of the arduino feeding system with the popular wireless energy transmission method, which is an additional circuit...Electronics Projects, Led Pov Clock Arduino Pro Mini "arduino projects, led projects, microcontroller projects, " The Arduino led pov clock circuit has been an interesting project, and the author ha ...
Read more

›