Update: 7th April 2019 – Rev 3 of lp_BLE_TempHumidity, adds Date/Time plots, using pfodApp V3.0.362+, and auto throttling when sending dataUpdate: 24th March 2019 – Rev 2 of lp_BLE_TempHumidity, adds more plot options and i2c_ClearBus, adds GT832E_01 support Introduction This tutorial, A Redbear Nano V2 Replacement, is Part 3 of 3. This is Revision 2 of this project. Revision 2 PCB includes mounting fo ...
Read more

›
So this Lazy Old Geek (LOG) gets bored sometimes and wants something to do. Actually, sometimes I get tired of trying to solve hardware problems, which are sometimes software problems. So I decided to do a tutorial on Arduino sketches. What is a Sketch? I'm not sure where the term Arduino sketch came from but it is basically the program or code that is written to tell an Arduino what to do. There are alread ...
Read more

›
To get started with Arduino, you'll need some basics. In this tutorial, we'll go beyond a little blinky light and teach you about: VariablesInput and Output pinsSensors and reading dataMapping resultsFunctions In another tutorial, I'll cover classes and why we might use them. But, we might still make a little light blink... Just because... Hello, World! Ok. Bad joke. This will be fairly simple, bu ...
Read more

›
During my high-school sophomore year, the 3rd floor of our house lighted on fire due to a short circuit. Fortunately, my family was away on vacation for Christmas. But if we were home, wouldn't it be crucial to tell the direction of fire quickly so that we know the direction to evacuate? Consider another situation. You really hope to learn Arduino programming, which enables you to build both functional and ...
Read more

›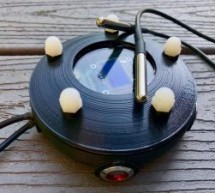 Alaska is on the edge of advancing climate change. Its unique position of having a fairly untouched landscape populated with a variety of coal mine canaries enables a lot of research possibilities. Our friend Monty is an Archaeologist who helps with camps for kids in Native Villages scattered around the state--Culturalalaska.com. He has been building cache sites for the historical preservation of food with ...
Read more

›
Hi, in this Instructable I want to show you, how you can program your Arduino with your Android device. It is very simple and cheap. Also it allows us to program our Arduino where ever we want, this is usefull for permanently installed Arduino boards, like in light controllers... So lets get started! :) Step 1: Materials and Tools Materials: A USB-A to USB-B cable ( http://www.amazon.de/AmazonBasics-USB-2-0 ...
Read more

›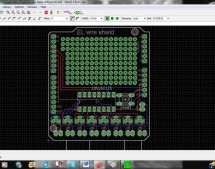 In this instructable I will show you how to make your own professional looking arduino shield. In the proses of designing the arduino shield I will use eagle.cad, arduino software & viewplot. First step in making a arduino shield is thinking of what you want it to be. depending on what your shield is going to be will vary the parts that you will need for it. PS: the picture is a sneek peek  on my new ar ...
Read more

›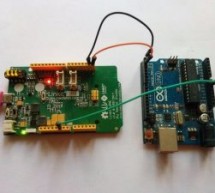 In this instructable I'm going show you how to establish serial communication between the arduino and the Linkit One. This would help you make a more complex project with these two boards. Step 1: Components Here is a list of all the components required to get started, make sure you collect all the components first before proceeding to other steps- Linkit One Wires Arduino Step 2: Schematics All the connect ...
Read more

›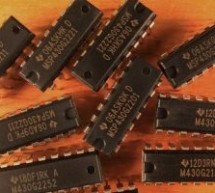 You can now use Arduino sketches to program your TI Launchpad MSP430. The video show me programming an Arduino Mega 2560 and a TI Launchpad MSP430 with the same Arduino sketch. https://youtu.be/-KKmkwHapSw The TI Launchpad MSP430 is a microprocessor development board from Texas Instruments. It's very similar to the Atmel chips in the Arduino. The MSP430 2553, which is the processor that ships wi ...
Read more

›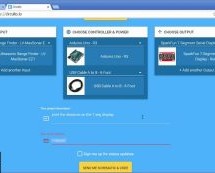 https://youtu.be/qdnoPGi0sR8 In the following Instructable, we'll show you how you can make your next Arduino project in just 5 minutes. It's simple, easy and fun. Step 1: Plan It! 1. Go to Circuito.io 2. Select the components in the screenshot, add a description and your email and click "Send" 3. Instantly receive schematic and code from Circuito.io. * Sometimes our emails go to "promotions" so make s ...
Read more

›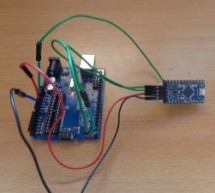 Hello everyone. Today I am going to show how to program arduino pro mini using arduino uno. If you already had a arduino uno and you newly buy arduino pro mini then you don't need to buy the USB to serial converter to program the arduino pro mini because you can program pro mini using your arduino uno board. We can make pro mini to act as a central ic for arduino uno board. First of all you have to know whi ...
Read more

›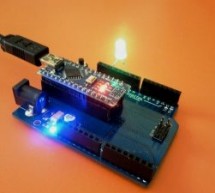 Arduino Nano is a nice, small and cheap member of the Arduino family. It is based on the Atmega328 chip, what makes it as powerful as the biggest his brother Arduino Uno, but it can be obtained for less money. In Ebay now Chinese versions can be bought for less than 3 USD. Additionally to its smaller size comparing with Arduino Uno, the Nano board has also the advantage to have two more analog inputs A6,A7. ...
Read more

›