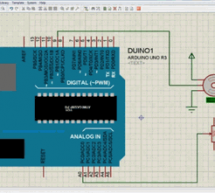 The Proteus simulation program works especially well for testing microcontroller projects, but at least it gives some insight. Proteus libraries for Arduino Arduino Proteus Models Proteus Arduino Mega1280 Proteus Arduino UNO Proteus Arduino Pro... Electronics Projects, Arduino Library Files Proteus "arduino projects, " The Proteus simulation program works especially well for testing microcontroller projects ...
Read more

›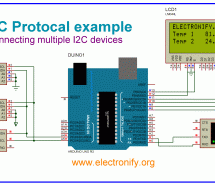 Hello every one ! welcome back ! It's nice to show you my new tutorial after long time .Today we will learn how to connect multiple I2C device (typically for demo temperature sensor ) to the Arduino Uno .I recommend download datasheet of that I2C device you are going to interface with Arduino before jump into coding. I2C communication Protocal I²C (also referred as IIC or TWI ) pronounced as I square C is w ...
Read more

›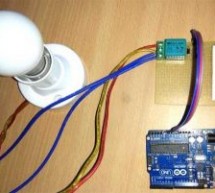 LED Blinking is a very common and almost first program for every embedded learner or beginner. In which we blink an LED with having some delay. So today we are here with the same project but here we will use an AC bulb instead of normal LED and will blink an AC bulb. Whenever we need to connect any AC Appliance in our embedded circuits, we use a Relay. So in this arduino relay control tutorial we will simpl ...
Read more

›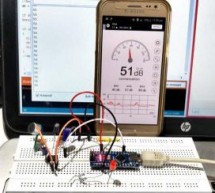 Noise pollution has really started to gain importance due to high population density. A normal human ear could hear sound levels from 0dB to 140dB in which sound levels from 120dB to 140dB are considered to be noise. Loudness or sound levels are commonly measured in decibel(dB), we have some instruments which could measure the sound signals in dB but these meters are slightly expensive and sadly we do not h ...
Read more

›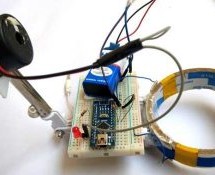 Metal Detector is a security device which is used for detecting metals which can be harmful, at various places like Airports, shopping malls, cinemas etc. Previously we have made a very simple Metal detector without a microcontroller, now we are building the Metal Detector using Arduino. In this project, we are going to use a coil and capacitor which will be responsible for the detection of metals. Here we ...
Read more

›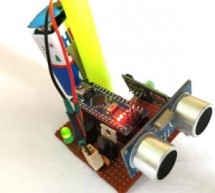 Ever heard of Hugh Herr? He is a famous American rock climber who has shattered the limitations of his disabilities; he is a strong believer that technology could help disabled persons to live a normal life. In one of his TED talk Herr said "Humans are not disabled. A person can never be broken. Our built environment, our technologies, is broken and disabled. We the people need not accept our limitations, b ...
Read more

›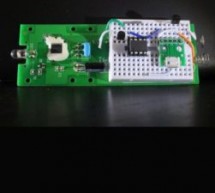 Hardware components: Atmel ATTiny85 × 1 Everything ESP ESP8266 ESP-01 × 1 Arduino Nano R3 × 1 STORY My goal is to make my window AC units more functional.  Currently they use an on-board thermostat to turn on when the room gets above a certain temperature ('duh).  I feel like there is a lot I can do to improve on both the efficiency (less electricity usage) and performance (cooler house throughout th ...
Read more

›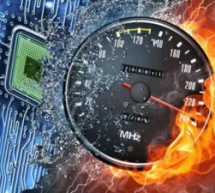 Hardware components: Atmel ATTiny85 × 1 SparkFun Tiny AVR Programmer × 1 Software apps and online services: Arduino IDE STORY Introduction The Atmel tinyAVR MCU's (ATtiny) are a series of chips optimized for applications requiring performance and/or power efficiency in a small package. These have internal clocks that runs at 8 MHz. They can also be clocked at 16 MHz and 20MHz using an external clock. ...
Read more

›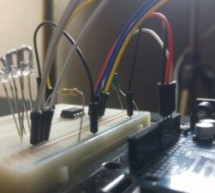 Today, we are going to build a circuit to program an ATtiny85 with our Arduino. Supplies We are going to need the following: Some jumper wires 1 x 10 micro farad capacitor The ATtiny85 Chip A breadboard An Arduino For Extra visual's (that are not really required) I'm going to add: 3 LED's 1 x 330 Ohm Resistor And some extra jumper cables Before we start with the circuit build, head over to the Arduino IDE. ...
Read more

›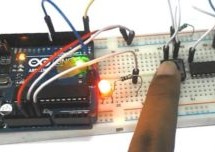 Here we are going to establish a communication between an ATmega8 microcontroller and Arduino Uno. The communication established here is UART (Universal Asynchronous Receiver Transmitter) type. It's serial communication. By this serial communication data can be shared between two controllers, which is a required in various embedded system applications. In embedded systems we must have basic knowledge about ...
Read more

›

In November 2014, we displayed our first completed project as a club, the Staircase Piano. The idea for the project was given to us by Professor Barry Brown before the club was even formed. Throughout the semester we worked towards putting the piano together for a final presentation before the end of the Fall 2014 semester. We started out the project only using an Arduino for both the sensor readout and the ...
Read more

›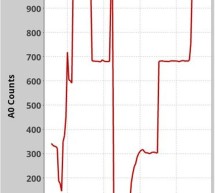 Simple Remote Data Plotting using Android / Arduino / pfodApp This Instructable shows you how to plot Arduino sensor data on your Android mobile and capture it for later downloading to your computer.  These instructions are also avaliable at www.pfod.com.au No Android programming is required and very little the Arduino programming is needed. It is an extension of Simple Mobile Data Logging using pfodApp Ste ...
Read more

›