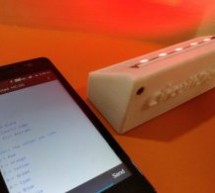 Smart Phone Controlled Arduino Mood Light with Alarm I recently purchased the Neo Pixel LED strip and was quite impressed by the way it works. The tiny LED's have an inbuilt driver IC which helps us to control each LED individually and can produce a wide spectrum of colors. Being a garish person who is obsessed with colours I really loved watching these tiny LED's changing colors so I decided to build somet ...
Read more

›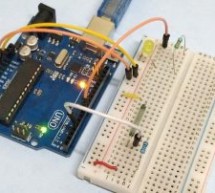 Reed switch is used in many of the real-life applications such as magnetic door switch, laptops, smartphones etc. In this article, we learn about Reed Switch and guide you to Interface a Reed Switch with Arduino. Reed Switch Reed switch is basically an electrical switch which is operated when a magnetic field is brought near to it. It was invented by W. B. Ellwood in 1936 at bell laboratories. It is made up ...
Read more

›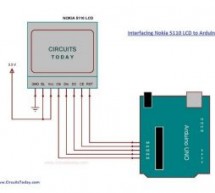 Interfacing Nokia 5110 LCD Display To Arduino In this article, we are publishing a project tutorial which explains different aspects of interfacing a Graphical LCD (GLCD ) Nokia 5110 with Arduino. Nokia 5110 is a  48 x 84 graphic LCD that has an internal controller PCD8544 to control all displays and operations. The Nokia 5110 is interfaced to the microcontroller through a serial bus interface. After going ...
Read more

›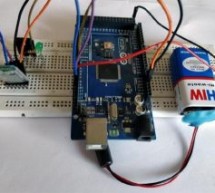 In today's modern world, where ever we go we have lots of electronic devices around us. But, out of all, there is only one device that we personally have in our pockets all the time. Yes, it is our mobile phones. Now Mobile phones have become more than a device used for communication, they are our cameras, they are our maps, they are our shopping karts and what not? With this capability in our hands, it is ...
Read more

›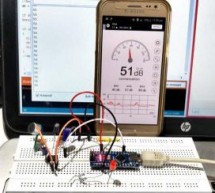 Noise pollution has really started to gain importance due to high population density. A normal human ear could hear sound levels from 0dB to 140dB in which sound levels from 120dB to 140dB are considered to be noise. Loudness or sound levels are commonly measured in decibel(dB), we have some instruments which could measure the sound signals in dB but these meters are slightly expensive and sadly we do not h ...
Read more

›
Story The Nokia 5110 is a basic graphic LCD screen for lots of applications. It was originally intended to be used as a cell phone screen. This one is mounted on an easy to solder PCB. It uses the PCD8544 controller, which is the same used in the Nokia 3310 LCD. The PCD8544 is a low power CMOS LCD controller/driver, designed to drive a graphic display of 48 rows and 84 columns. All necessary functions for t ...
Read more

›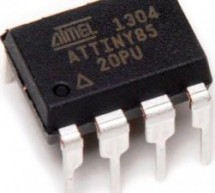 Hardware components: Capacitor 10 µF × 1 Atmel ATTiny85 × 1 Arduino UNO & Genuino UNO × 1 LED (generic) × 1 Jumper wires (generic) × 1 HC-05 × 1 Software apps and online services: Arduino IDE MIT App Inventor 2 STORY Here I have used HC -05 bluetooth module which can be purchased from ebay at a very low cost.eto Attiny85/84 .In this tutorial I won't be going in detail about how to upload the sket ...
Read more

›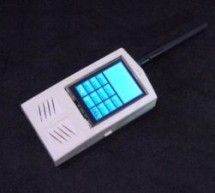 Combining Arduino and other shield modules, we make a mobile phone named Arduino Phone. Meanwhile, we printed a shell for it with a 3D printer. Though not as fine as you think, even a little bit clunky, it is still very cool: that is the point--this is a cell phone made by ourselves. Here is a detailed explanation about the steps of making an Arduino Phone, including the hardware connection and software imp ...
Read more

›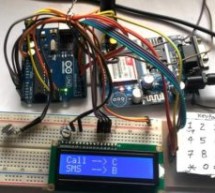 Sometimes people find it difficult to use the GSM Module for its basic functions like calling, texting etc., specifically with the Microcontrollers. So here we are going to build a Simple Mobile Phone using Arduino, in which GSM Module is used to Make the Call, answer the Call, send SMS, and read SMS, and also this Arduino phone has Mic and Speaker to talk over this Phone. This project will also serve as a ...
Read more

›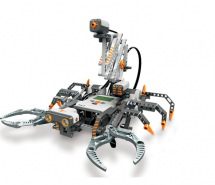 The popularity of android devices is attributed to their powerful capabilities which include internet connectivity, open architecture, and several other kinds of built-in sensors. Students and other software developers are increasingly using the android platform since it utilizes Java programming language which can easily be applied in universities and other learning institutions LPCCA. Not only is Android ...
Read more

›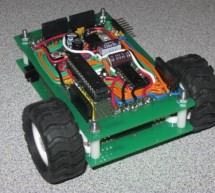 I have wanted to build my own robot for awhile now. But after many tried and failed attempts, I was losing hope that may ever happen. I discovered that there wasn't a small, robust, super easy to add-on to, robot that was within my budget to get. After hours of research and many robot kits later, i decided to build one from scratch. This includes building the base and electronics myself. I was always a fan ...
Read more

›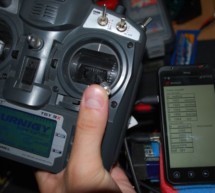 In this tutorial i want to learn you something, maybe change your mind. And make autonomous drones available for everyone. Simple question is: What do you need to make your drone autonomous? . Answer: - GPS - Accelerometer - Gyroscope - Telemetry wireless system - Camera - Some better micro processor Its expensive right? Real answer: Its cheap, and you already have it in your pocket!!! Modern Android phones ...
Read more

›