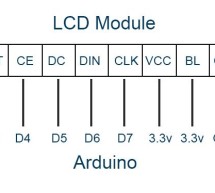 We purchased one of these very cheap, very cool 84×84 LCD backlit screens off of eBay a couple of weeks ago. It's a very nice product for adding visual elements to your projects at a very low price. We paid £3.89 for the screen and it was delivered a few days later. Take a look below for connection instructions and example code from Adafruit on how to get this up and running with your Arduino. So What do I ...
Read more

›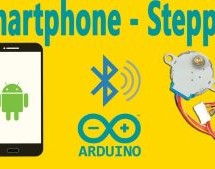 This instructable is the written version of my "Arduino : How To Control Stepper Motor via Bluetooth (with Smartphone)" In this project we will control a Stepper motor with a smartphone via bluetooth. My YouTube Channel First, you should see the following Instructable: How to Control a Stepper Motor With L293D Motor Driver Step 1: Tutorial https://youtu.be/EpLR4I9WYOU The Stepper motor used here is a rusty ...
Read more

›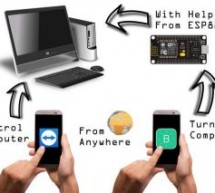 https://youtu.be/QhhOxIe02Ok Have you ever wanted to start your computer while you are away from home to access some files? Or maybe you wanted to start a download of a new game, so that it would be done when you got home. This project will show how to start and control your computer from anywhere in the world. We will use a NodeMCU and the Blynk app to start the computer. After it has been turn on, the Tea ...
Read more

›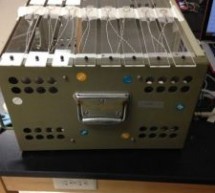 This xylophone uses the Arduino Uno and a multiplexer to identify when one of eight keys are struck, and play that sound via midi sound on a computer. An optional part of the instructions also allows each key to light up with two LED lights at the same time the xylophone is struck. These steps outline what I have done. Step 1: Necessary Parts Arduino Uno9 V battery with Arduino adaptorArduino to USB connect ...
Read more

›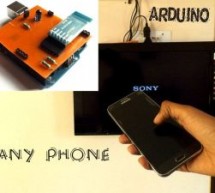 Do you want to control your TV and several other gadgets that are IR controlled? Ya but my phone doesn't support it because it doesn't have an IR blaster.Don't worry here a gadget that gives IR control to any phone and the thing it needs is bluetooth!! YES!! bluetooth!! The gadget also increases the range of your control!! As it covers the distance range of bluetooth as well as infrared!! It was made in ver ...
Read more

›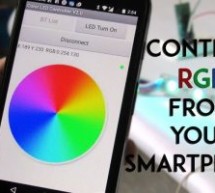 Mood lamps are always fascinating for me and is a very good project for starters to start with Arduino. What is a Mood Lamp ? Mood lamps are lighting devices that are used to establish a particular feeling or mood within a room. In some cases, this type of lamp may be a small device that is plugged into an outlet and creates points of light near the floor line of the room. Other examples of a mood lamp may ...
Read more

›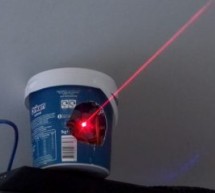 https://youtu.be/Q05TAoPIHtQ I've been wanting to start exploring the world of microcontrollers and programming for some time now, so I came up with this simple project which uses an app called "Blynk" to allow you to wirelessly control an Arduino board through your wifi. Now obviously the end result isn't the most practical device you'll ever build, but this was a great way for me to learn the fundamentals ...
Read more

›
Santa is here but you need to guess your gift's password! It's a great starting point if you're new to Arduino MKR1000, networking & Android Things used in this project Hardware components Arduino MKR1000 × 1 LED (generic) × 1 Jumper wires (generic) × 1 Resistor 330 ohm × 1 Relay (generic) × 1 Story Christmas is here! You've got your gift but you need to unlock it. Get your Arduino MKR1000 and your Andr ...
Read more

›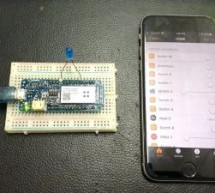 Best in Class Arduino MKR1000 Controller. Things used in this project Hardware components Arduino MKR1000 × 1 Software apps and online services Arduino IDE Arduino MKR1000 Kit - Android Apple Arduino MKR1000 Kit - iOS Story This tutorial will focus on how to control and monitor MKR1000 from your smart phone. WIFI is one of the most popular wireless communication technologies because of its availability, low ...
Read more

›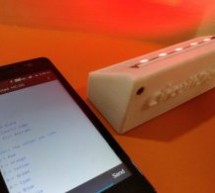 Smart Phone Controlled Arduino Mood Light with Alarm I recently purchased the Neo Pixel LED strip and was quite impressed by the way it works. The tiny LED's have an inbuilt driver IC which helps us to control each LED individually and can produce a wide spectrum of colors. Being a garish person who is obsessed with colours I really loved watching these tiny LED's changing colors so I decided to build somet ...
Read more

›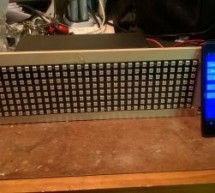 Ever want to say thanks to the nice person who just let you in line? I have thought a lot about that, and here is my solution. Things used in this project Hardware components Arduino MKR1000 × 1 SparkFun Bluetooth Modem - BlueSMiRF Silver × 1 Adafruit 4-channel I2C-safe Bi-directional Logic Level Converter - BSS138 × 1 Flexible Adafruit DotStar Matrix 8x32 - 256 RGB LED Pixels × 1 Adafruit 4-pin JST SM Plug ...
Read more

›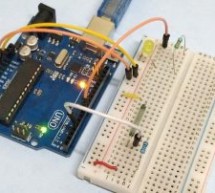 Reed switch is used in many of the real-life applications such as magnetic door switch, laptops, smartphones etc. In this article, we learn about Reed Switch and guide you to Interface a Reed Switch with Arduino. Reed Switch Reed switch is basically an electrical switch which is operated when a magnetic field is brought near to it. It was invented by W. B. Ellwood in 1936 at bell laboratories. It is made up ...
Read more

›