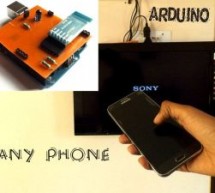 Do you want to control your TV and several other gadgets that are IR controlled? Ya but my phone doesn't support it because it doesn't have an IR blaster.Don't worry here a gadget that gives IR control to any phone and the thing it needs is bluetooth!! YES!! bluetooth!! The gadget also increases the range of your control!! As it covers the distance range of bluetooth as well as infrared!! It was made in ver ...
Read more

›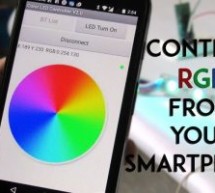 Mood lamps are always fascinating for me and is a very good project for starters to start with Arduino. What is a Mood Lamp ? Mood lamps are lighting devices that are used to establish a particular feeling or mood within a room. In some cases, this type of lamp may be a small device that is plugged into an outlet and creates points of light near the floor line of the room. Other examples of a mood lamp may ...
Read more

›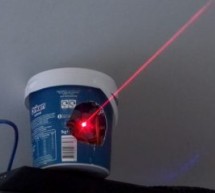 https://youtu.be/Q05TAoPIHtQ I've been wanting to start exploring the world of microcontrollers and programming for some time now, so I came up with this simple project which uses an app called "Blynk" to allow you to wirelessly control an Arduino board through your wifi. Now obviously the end result isn't the most practical device you'll ever build, but this was a great way for me to learn the fundamentals ...
Read more

›
Santa is here but you need to guess your gift's password! It's a great starting point if you're new to Arduino MKR1000, networking & Android Things used in this project Hardware components Arduino MKR1000 × 1 LED (generic) × 1 Jumper wires (generic) × 1 Resistor 330 ohm × 1 Relay (generic) × 1 Story Christmas is here! You've got your gift but you need to unlock it. Get your Arduino MKR1000 and your Andr ...
Read more

›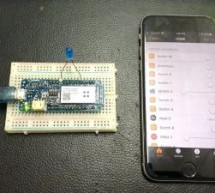 Best in Class Arduino MKR1000 Controller. Things used in this project Hardware components Arduino MKR1000 × 1 Software apps and online services Arduino IDE Arduino MKR1000 Kit - Android Apple Arduino MKR1000 Kit - iOS Story This tutorial will focus on how to control and monitor MKR1000 from your smart phone. WIFI is one of the most popular wireless communication technologies because of its availability, low ...
Read more

›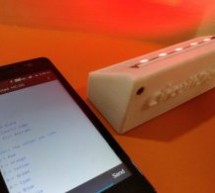 Smart Phone Controlled Arduino Mood Light with Alarm I recently purchased the Neo Pixel LED strip and was quite impressed by the way it works. The tiny LED's have an inbuilt driver IC which helps us to control each LED individually and can produce a wide spectrum of colors. Being a garish person who is obsessed with colours I really loved watching these tiny LED's changing colors so I decided to build somet ...
Read more

›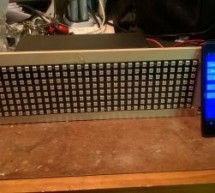 Ever want to say thanks to the nice person who just let you in line? I have thought a lot about that, and here is my solution. Things used in this project Hardware components Arduino MKR1000 × 1 SparkFun Bluetooth Modem - BlueSMiRF Silver × 1 Adafruit 4-channel I2C-safe Bi-directional Logic Level Converter - BSS138 × 1 Flexible Adafruit DotStar Matrix 8x32 - 256 RGB LED Pixels × 1 Adafruit 4-pin JST SM Plug ...
Read more

›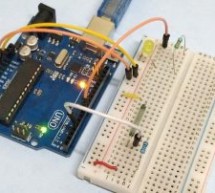 Reed switch is used in many of the real-life applications such as magnetic door switch, laptops, smartphones etc. In this article, we learn about Reed Switch and guide you to Interface a Reed Switch with Arduino. Reed Switch Reed switch is basically an electrical switch which is operated when a magnetic field is brought near to it. It was invented by W. B. Ellwood in 1936 at bell laboratories. It is made up ...
Read more

›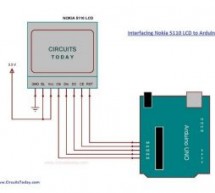 Interfacing Nokia 5110 LCD Display To Arduino In this article, we are publishing a project tutorial which explains different aspects of interfacing a Graphical LCD (GLCD ) Nokia 5110 with Arduino. Nokia 5110 is a  48 x 84 graphic LCD that has an internal controller PCD8544 to control all displays and operations. The Nokia 5110 is interfaced to the microcontroller through a serial bus interface. After going ...
Read more

›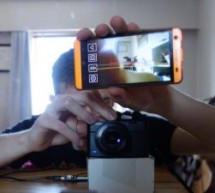 Camera trigger powered by Arduino MKR1000 and controlled by the app. Let the algorithm take the best shots. Things used in this project Hardware components Arduino MKR1000 Any board with WiFi and support for Firmata protocol will work × 1 Servos (Tower Pro MG996R) × 1 Microsoft Windows Phone × 1 Software apps and online services Microsoft Azure Story Shutterino - control the camera's shutter with a sensor-s ...
Read more

›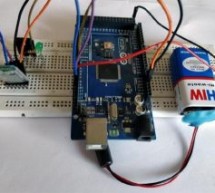 In today's modern world, where ever we go we have lots of electronic devices around us. But, out of all, there is only one device that we personally have in our pockets all the time. Yes, it is our mobile phones. Now Mobile phones have become more than a device used for communication, they are our cameras, they are our maps, they are our shopping karts and what not? With this capability in our hands, it is ...
Read more

›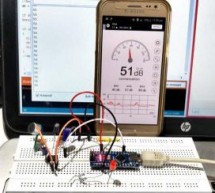 Noise pollution has really started to gain importance due to high population density. A normal human ear could hear sound levels from 0dB to 140dB in which sound levels from 120dB to 140dB are considered to be noise. Loudness or sound levels are commonly measured in decibel(dB), we have some instruments which could measure the sound signals in dB but these meters are slightly expensive and sadly we do not h ...
Read more

›